20+ Amazing Vegetarian Quesadillas
Finding a food that amazes the whole family with the filling inside? Loving something flavorful for a healthier meals? Vegetarian quesadillas are bound to keep you satisfied. These are filled with a number of ingredients, including cheeses, black beans, sweet potatoes, pumpkin, corn, spinach, mushrooms and some more. Therefore, normal eaters, healthy eaters, vegetarians and vegans can all have them to satisfy their hunger.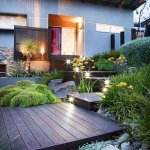 In this article, we're introducing 22 best recipes for vegetarian quesadillas for a healthier or relaxing meal. If you are a big fan of wrapped foods, these are right up your street. Those who just get around to find something healthy and tasty for lunch and dinner may also give them a try. As they are easy and quite fast to make, you may serve them as a snack, instead of fast foods or packed foods bought at stores. Your kids would love them.
#1 Sweet Potato and Avocado Quesadillas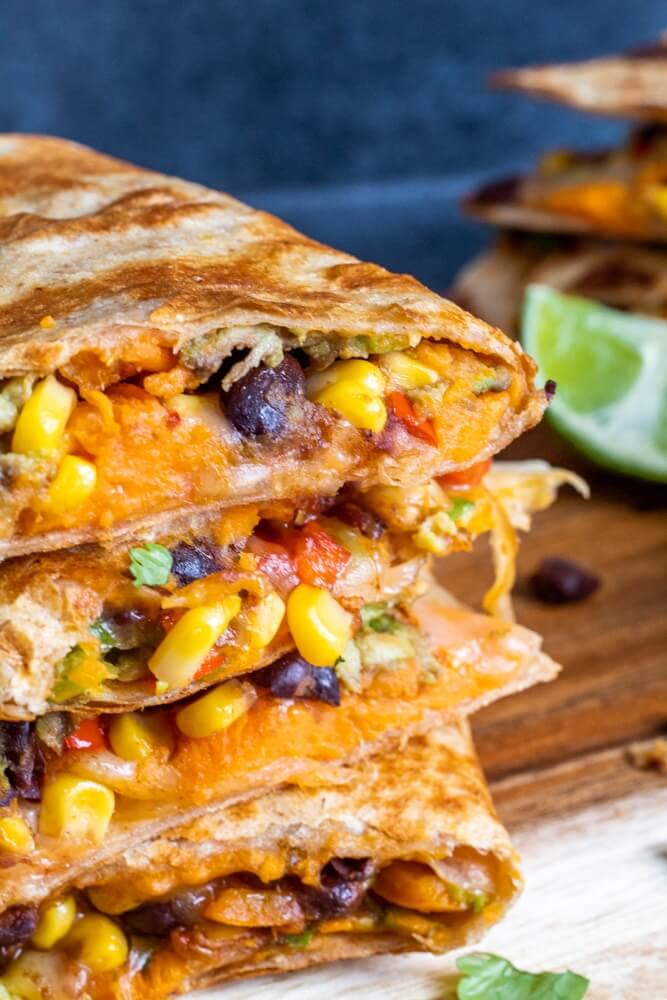 #2 Baked Spinach Mushroom Quesadillas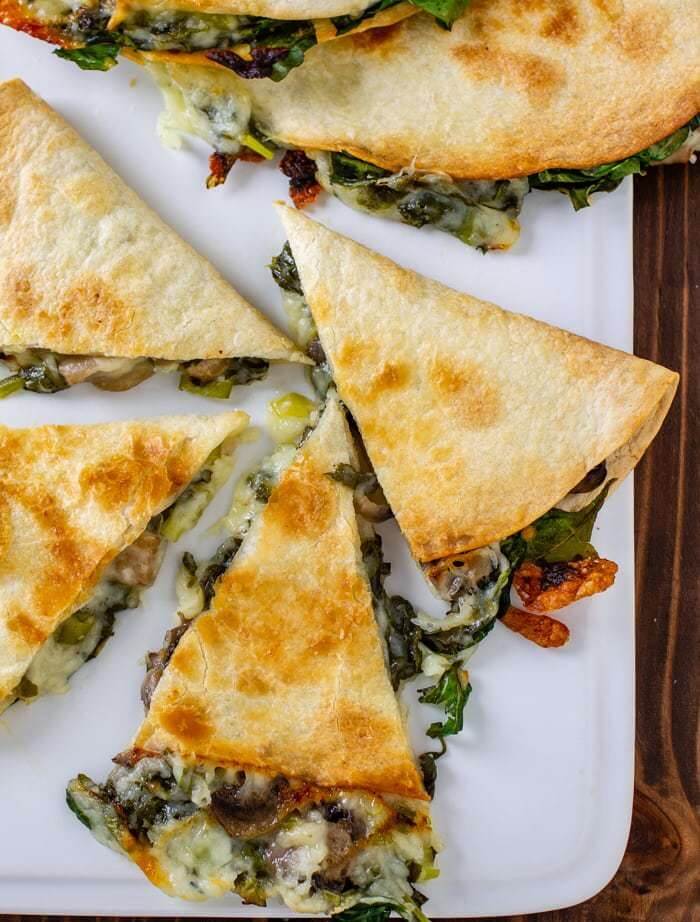 #3 Roasted Sweet Potato and Black Bean Quesadillas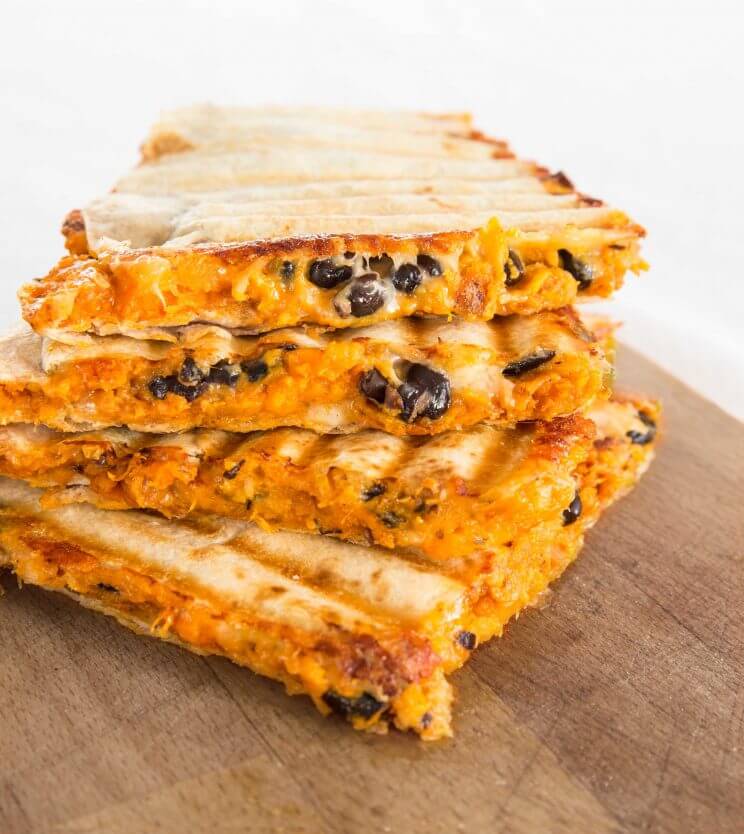 #4 Pizza Quesadillas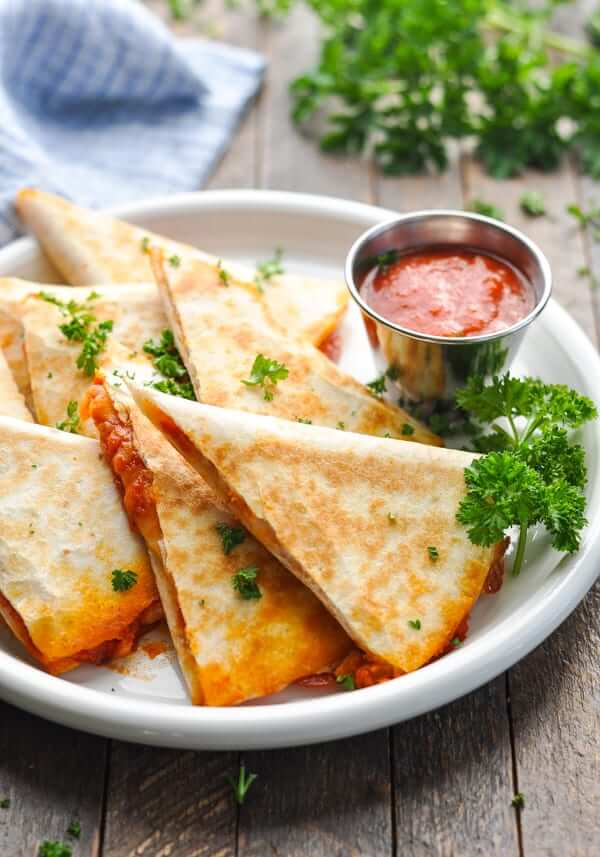 #5 Avocado Black Bean Quesadillas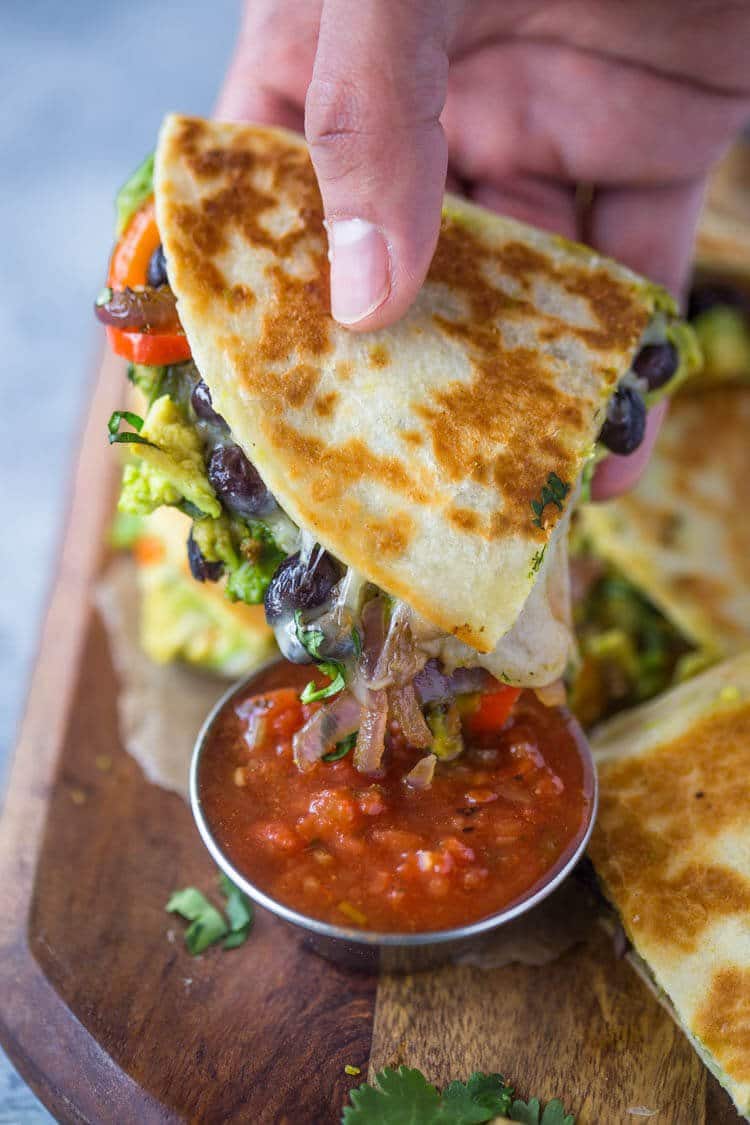 #6 Black Bean & Corn Quesadillas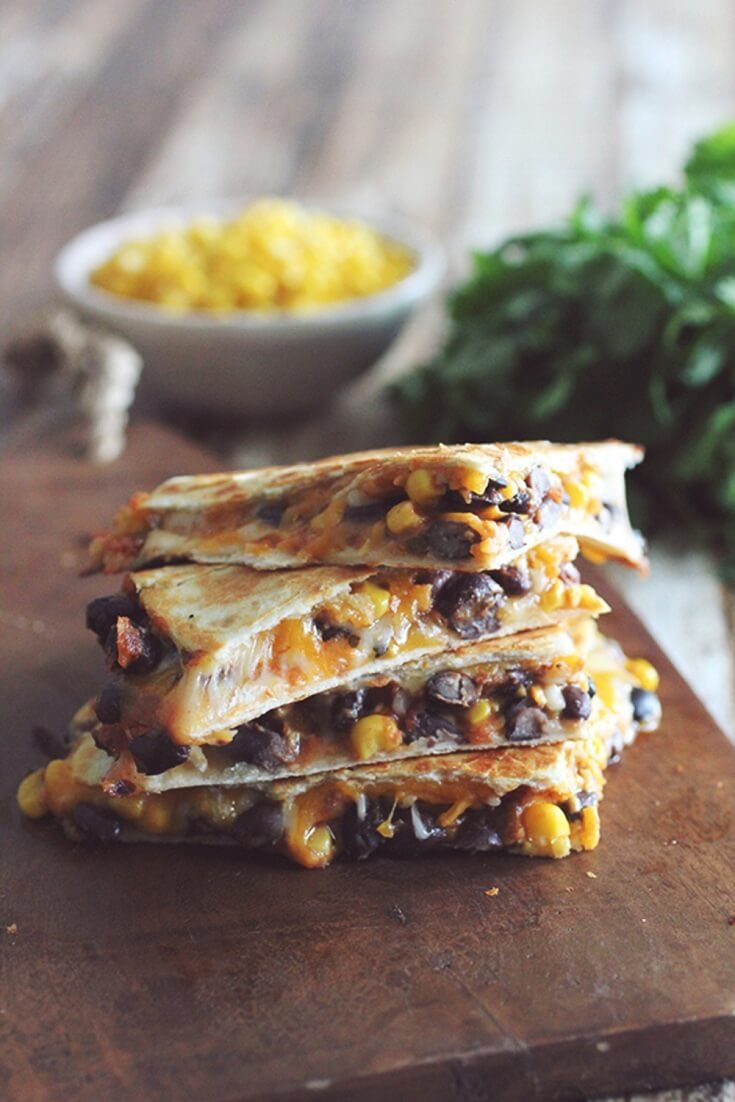 #7 Southwest Veggies Quesadillas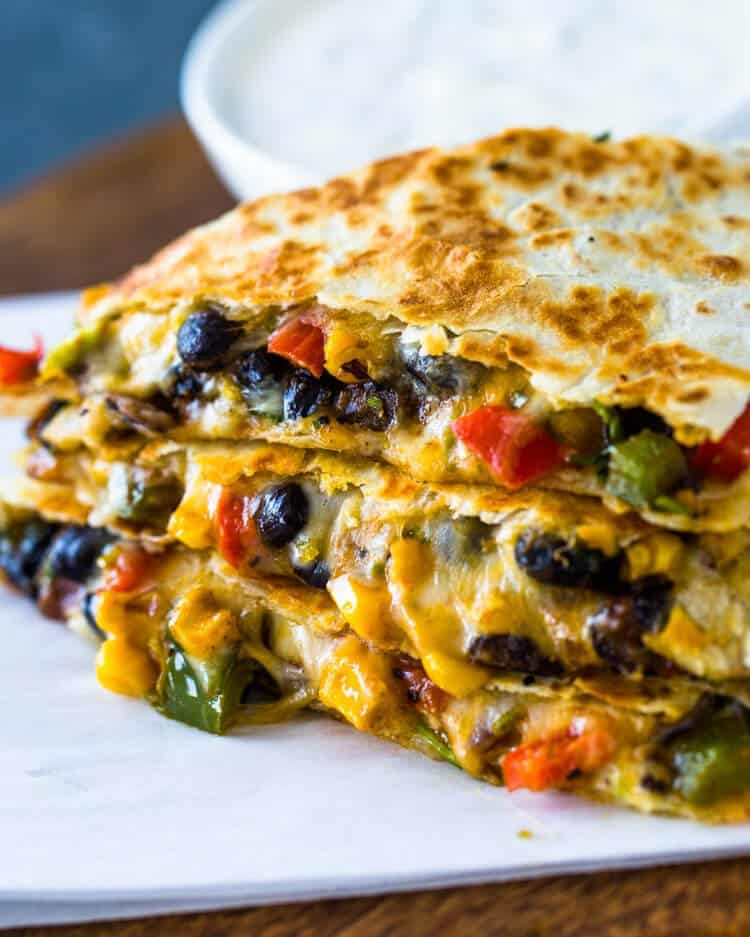 #8 Loaded Veggie Quesadillas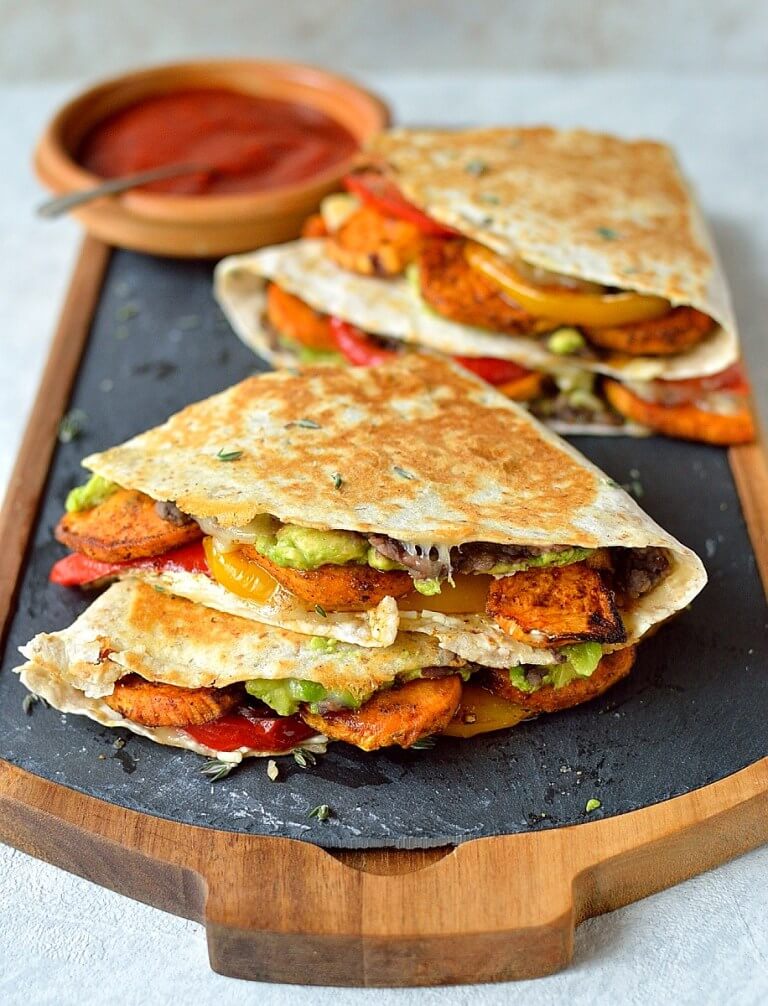 #9 Kale, Mushroom and Goat Cheese Quesadillas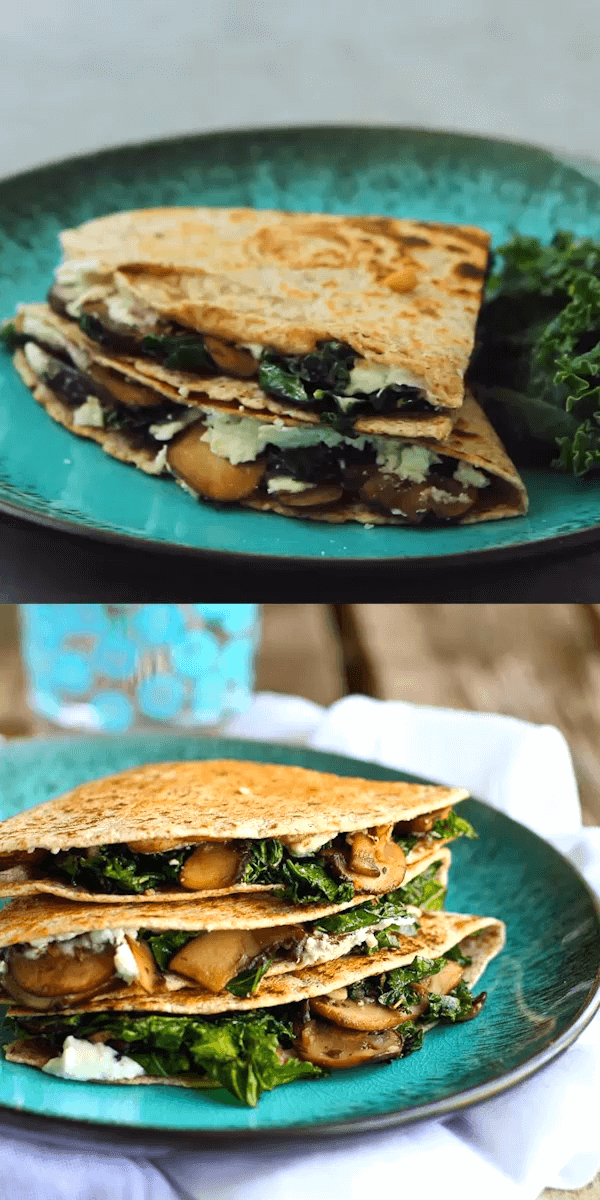 #10 Greek Quesadillas