20 Strawberry Salads That Keep You Hooked
What should a strawberry addict do when strawberries are in season? Strawberry salads are a perfect choice. They are all packed with tastes and flavors that keep you hooked right with the first try. This's also the aim of this article. We're so glad to share and recommend 20 best strawberry salads to serve at summer time as well as any time of the year.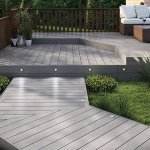 If you are finding a healthy salad that can blow your taste away or satisfy the taste of both kids and adults, strawberry salads are right up your street. Each of them is a flavorful mix of a number of ingredients, including strawberries, fresh veggies, fruits, cheeses, walnuts, bacon and some other. They can serve as a side dish or a relaxing lunch or dinner. As they are tasty, simple and quick to make, you can have them for small parties, friend gatherings or even gameday celebrations to feed a hungry crowd. Let's check them out!
#1 Watermelon Strawberry Cucumber Salad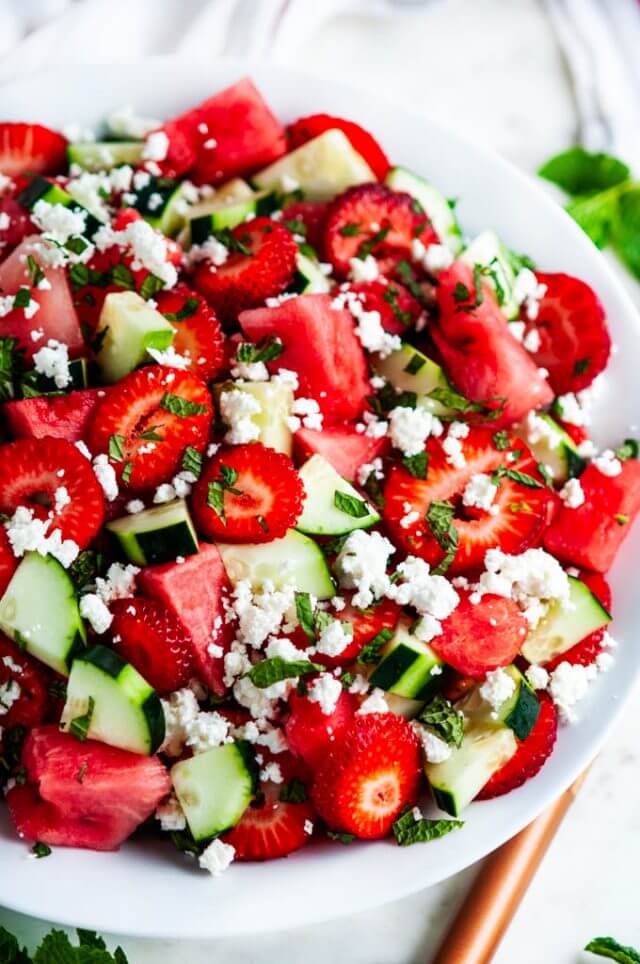 #2 Strawberry Spinach Salad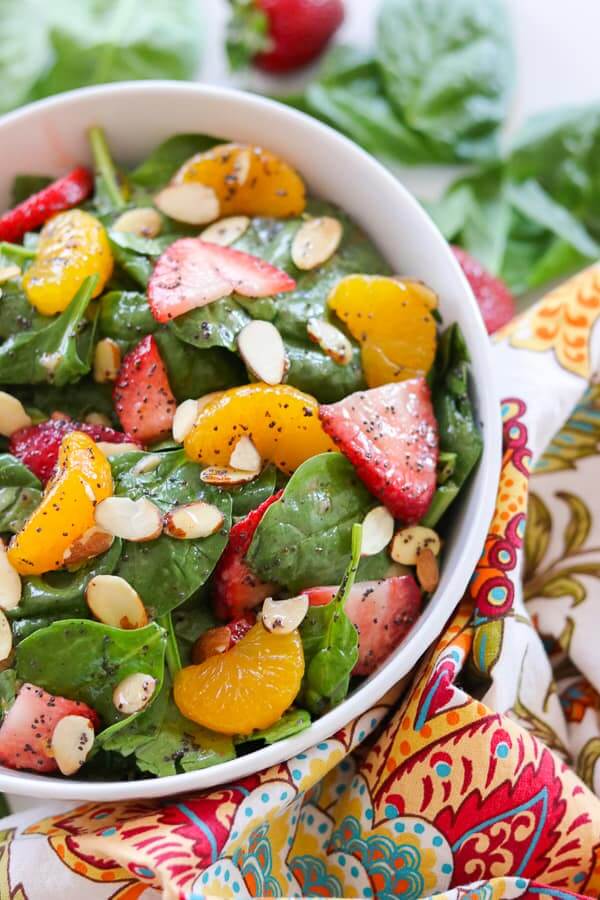 #3 Strawberry, Apple, and Pear Spinach Salad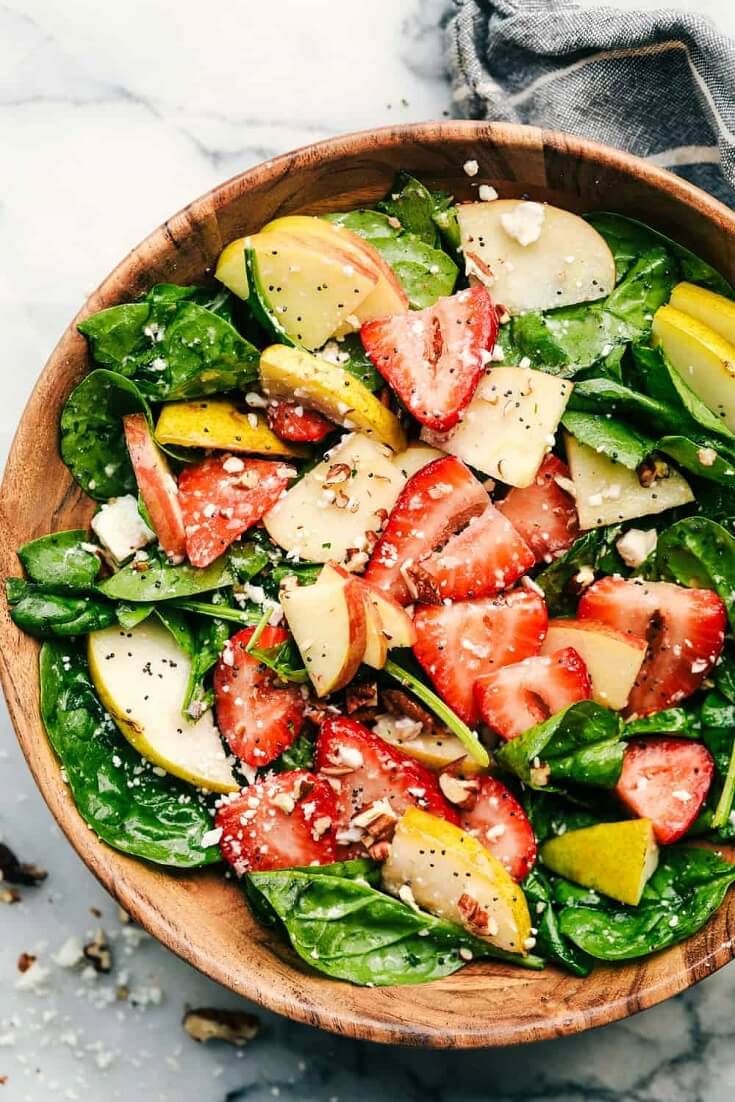 #4 Strawberry Spinach Salad with Candied Pecans, Feta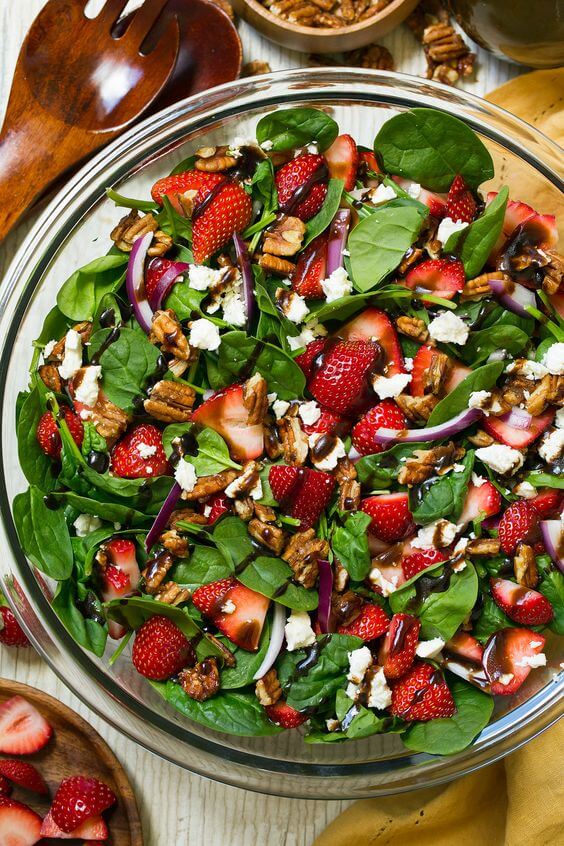 #5 Strawberry Avocado Spinach Salad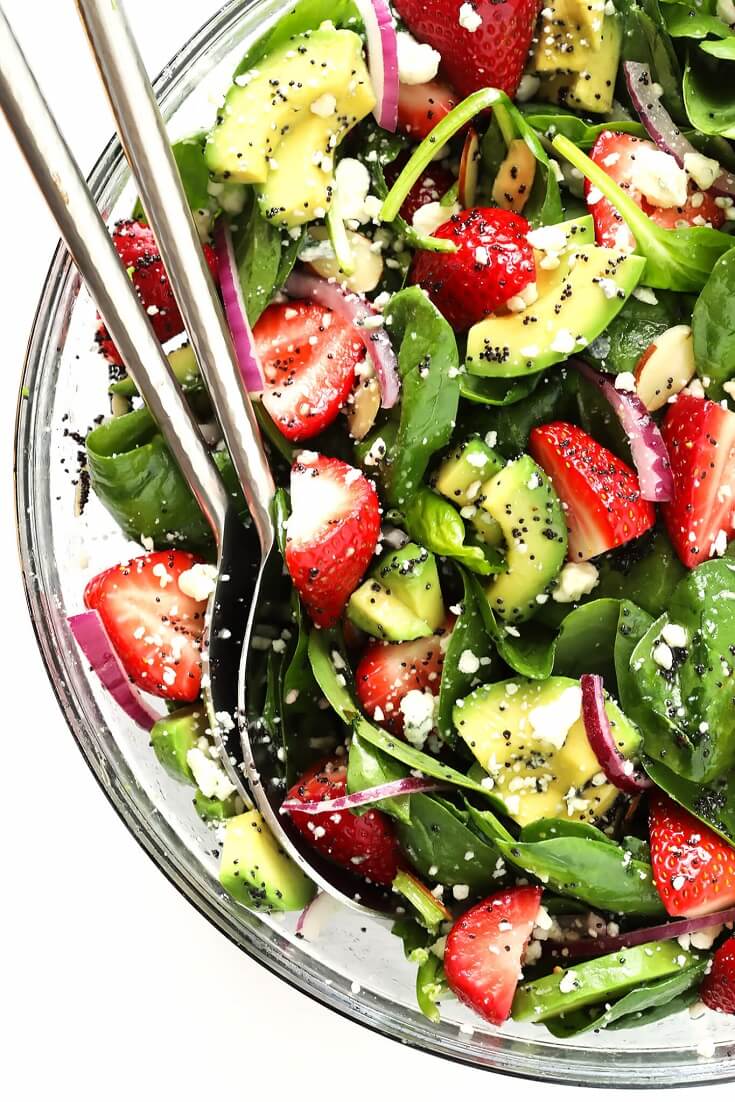 #6 Strawberry Pretzel Salad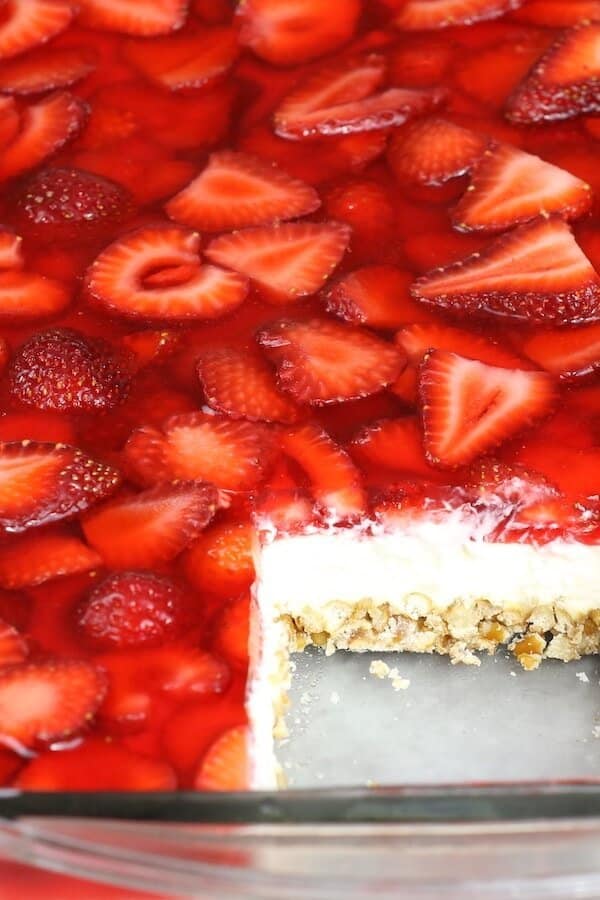 #7 Strawberry Avocado Spinach Salad With Chicken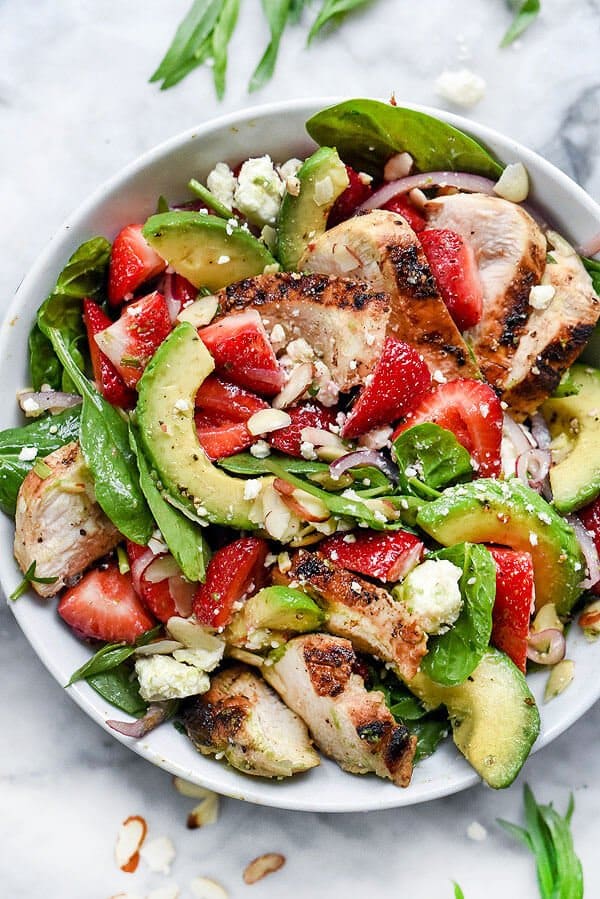 #8 Paleo, Low Carb & Keto Strawberry Spinach Salad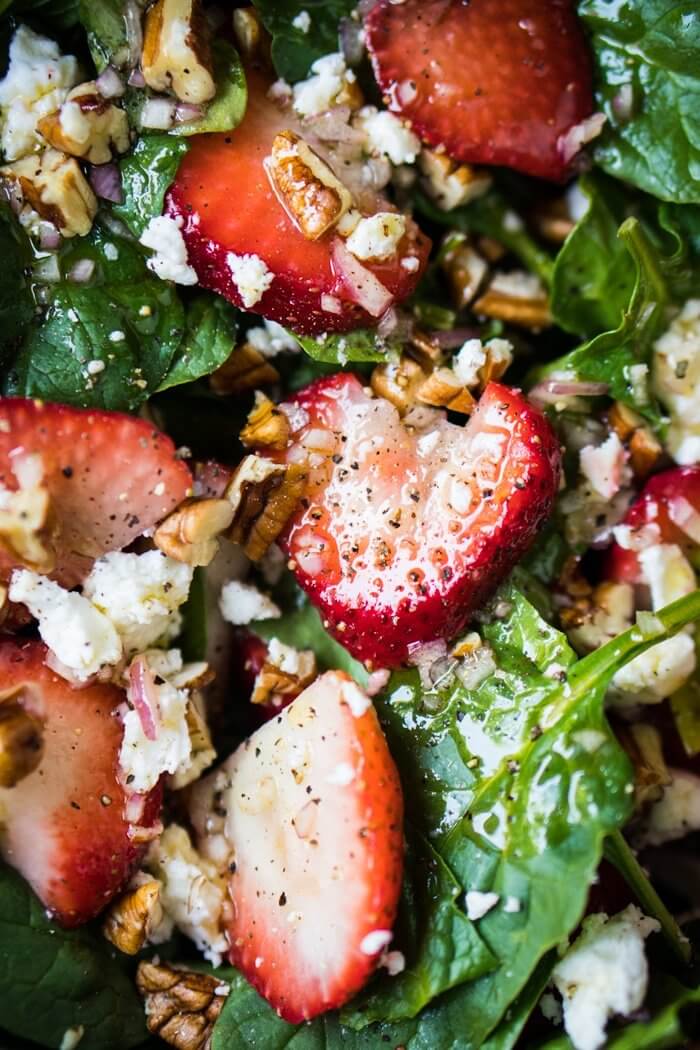 #9 Strawberry Feta Spinach Salad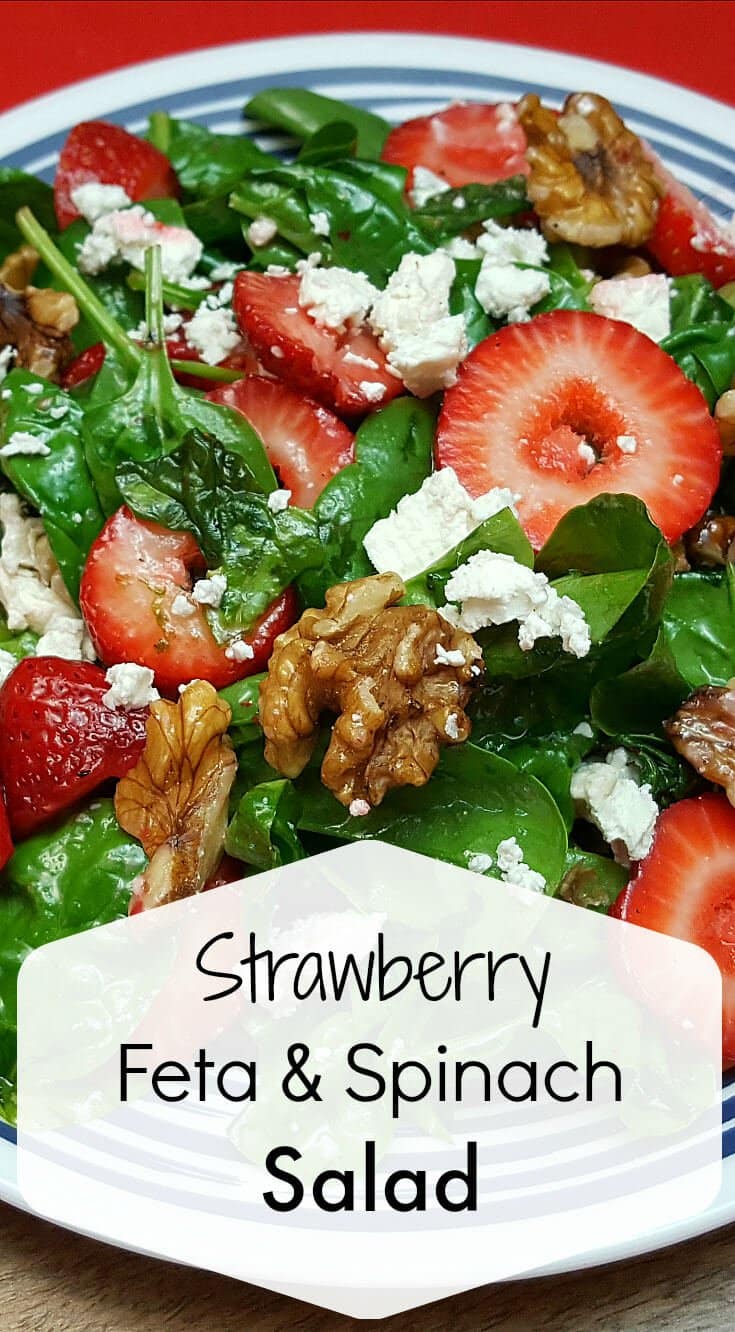 #10 Strawberry Banana Fluff Salad