22 Vegan Asparagus Recipes
Is there any delicious food made with asparagus for vegans and vegetarians? This article surely keeps you satisfied. It's the collection of 22 best vegan asparagus recipes. Cooked with simple spices or with cheeses, crunchy asparagus can serve as a side dish or a light meal. As packed with vitamins and minerals, these dishes are also friendly to a number of diets, low-carb, for instance.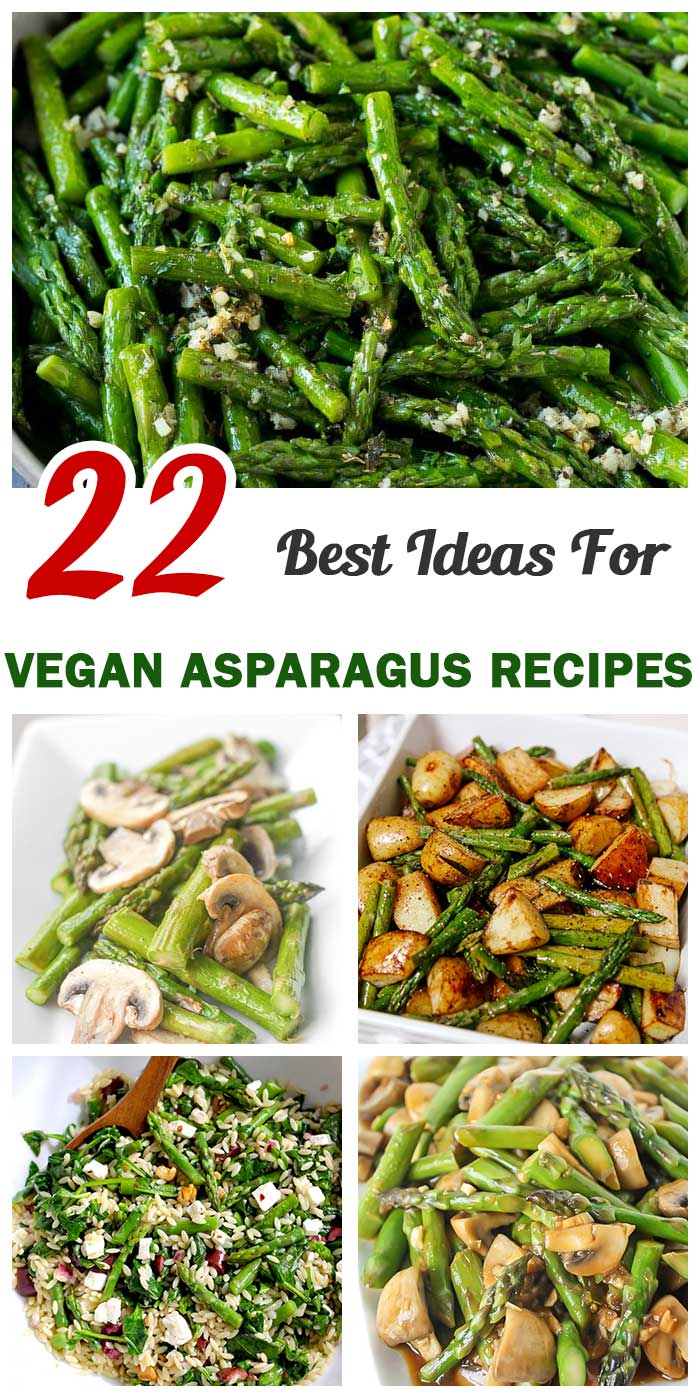 If you have cravings for asparagus or adopt a healthy diet and lifestyle, these recipes are also worth trying. They will light up then satisfy your taste buds. When made into crunchy and crispy snacks, they would make you fall in love with them. As they are tasty yet easy to make, they are a great choice for days when you do not have a lot of time and mood for cooking. Here we go!
1. Sauteed Asparagus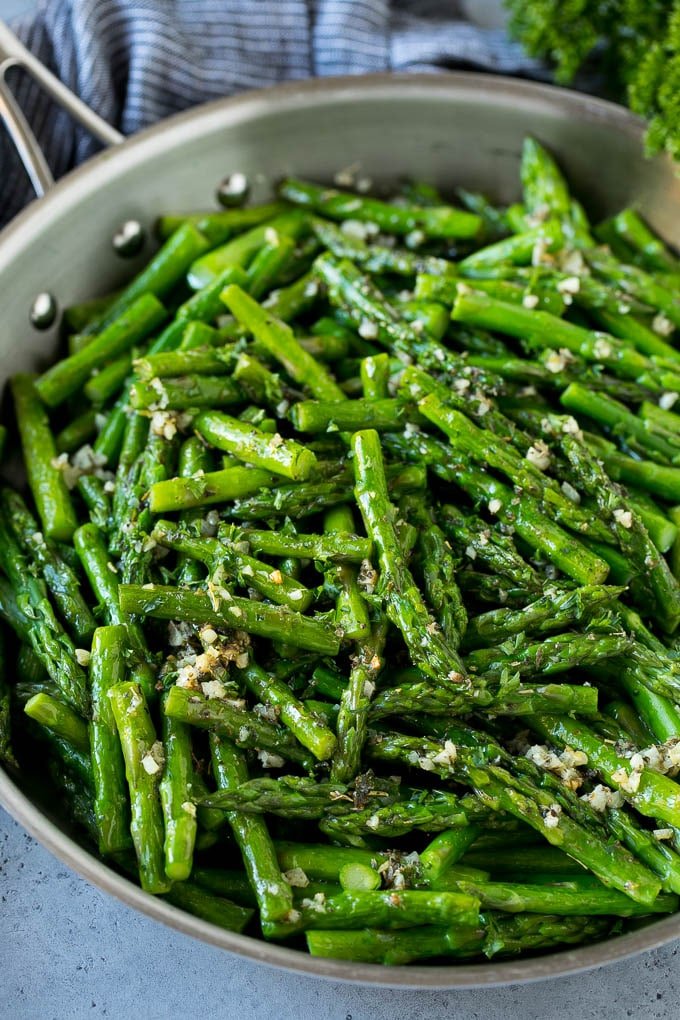 2. Stuffed Sweet Potatoes with Chickpeas, Asparagus and Arugula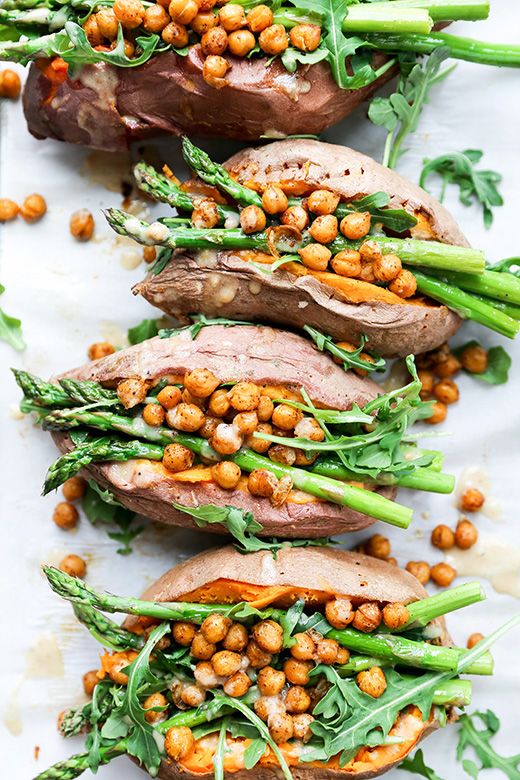 3. Vegan Lemon Asparagus Pasta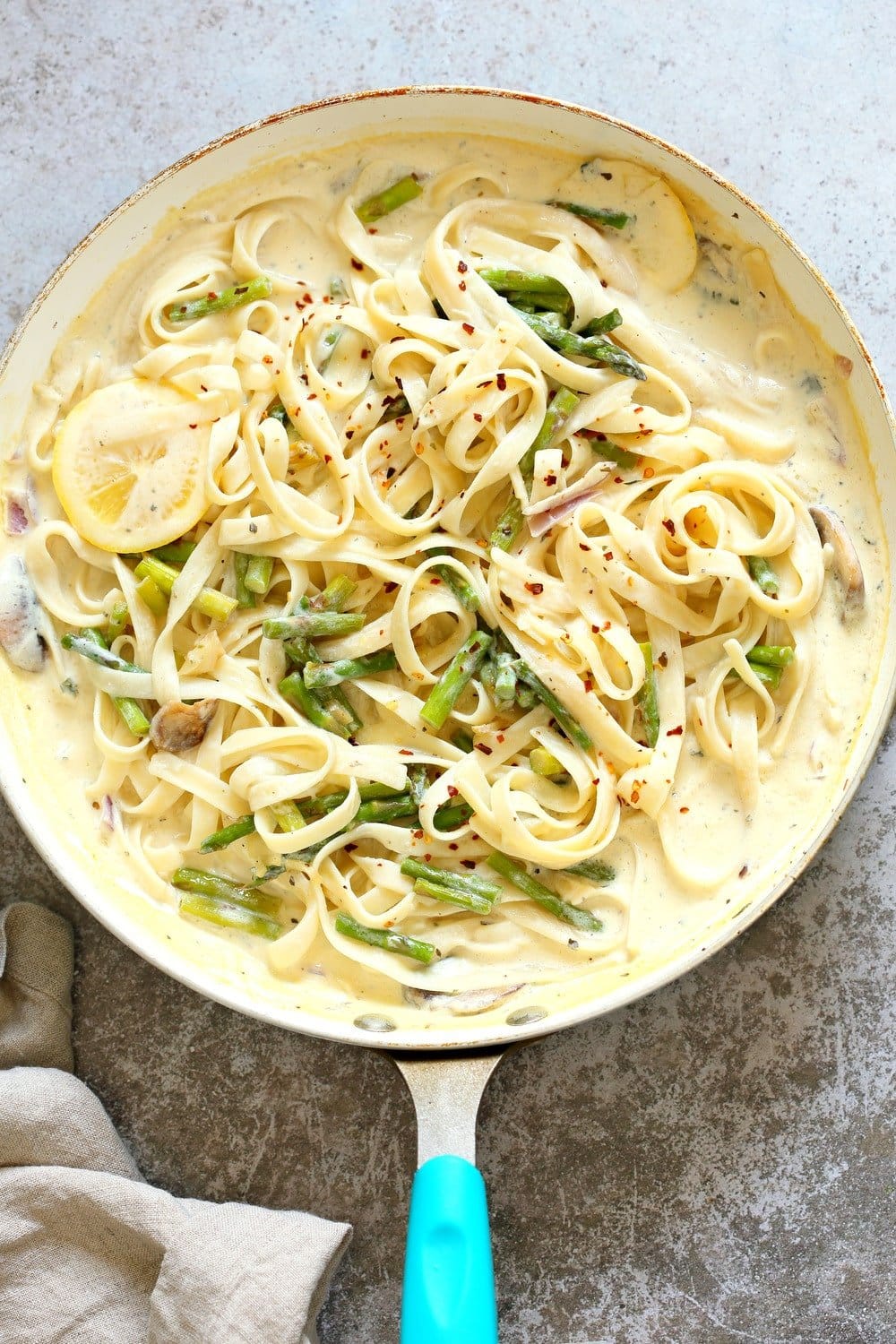 4. Roasted Garlic Asparagus and Mushrooms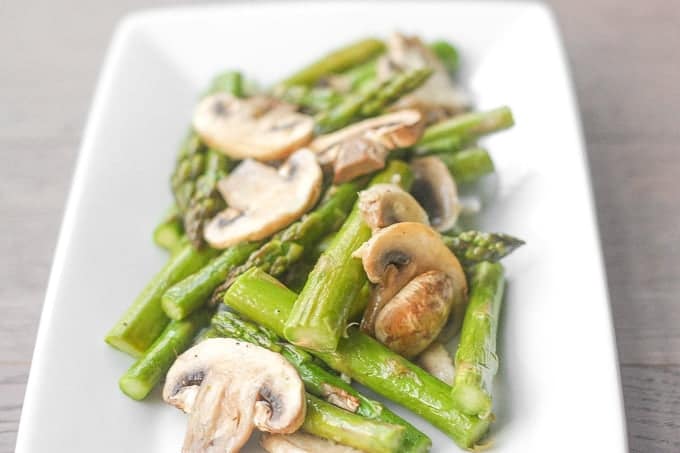 5. Balsamic Roasted New Potatoes with Asparagus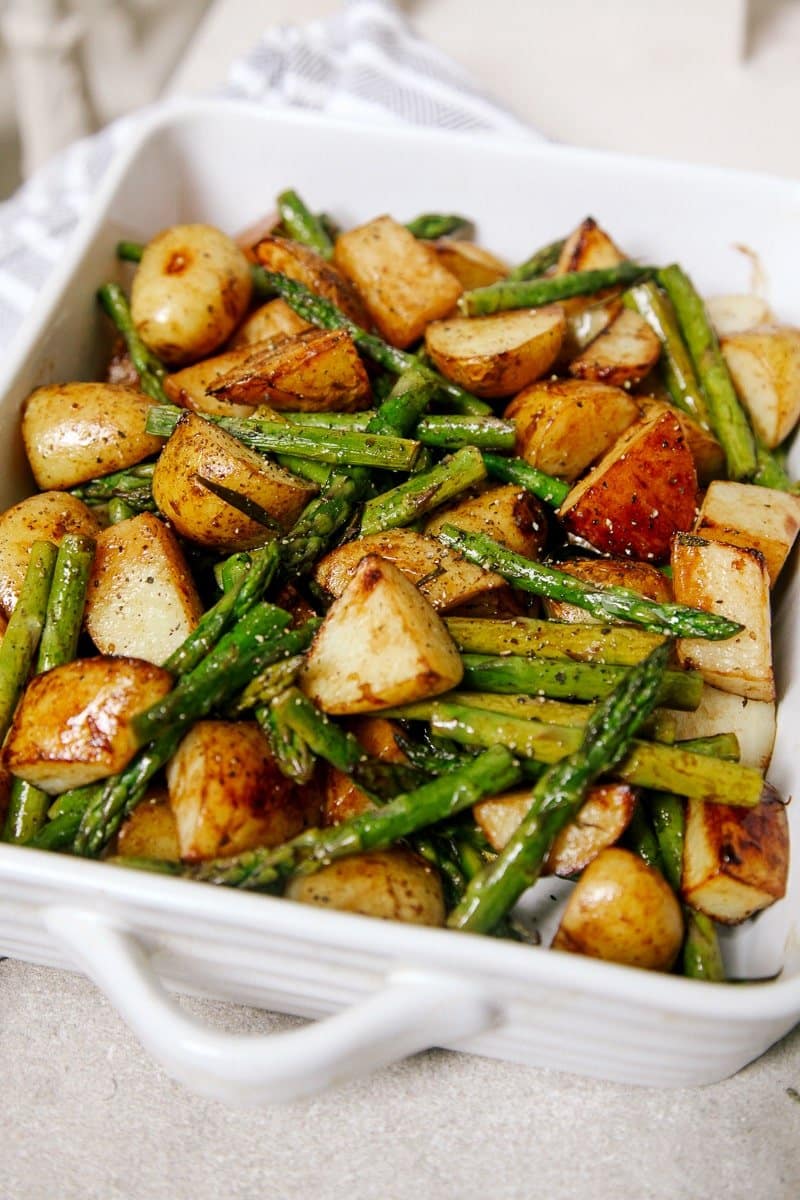 6. Asparagus Risotto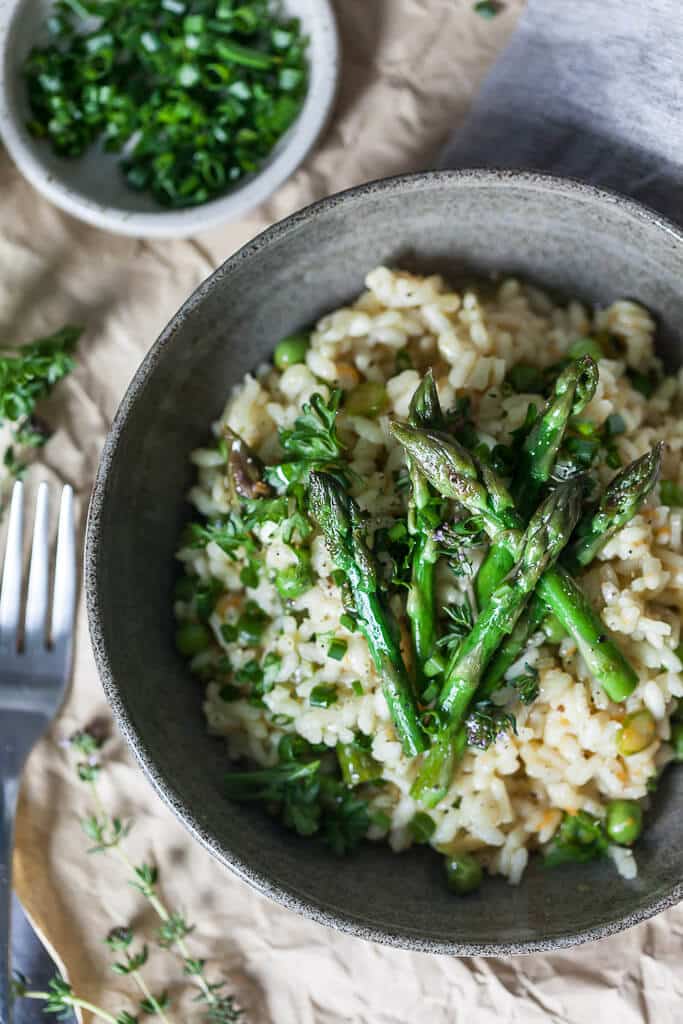 7. Vegan Garlic Alfredo with Peas & Asparagus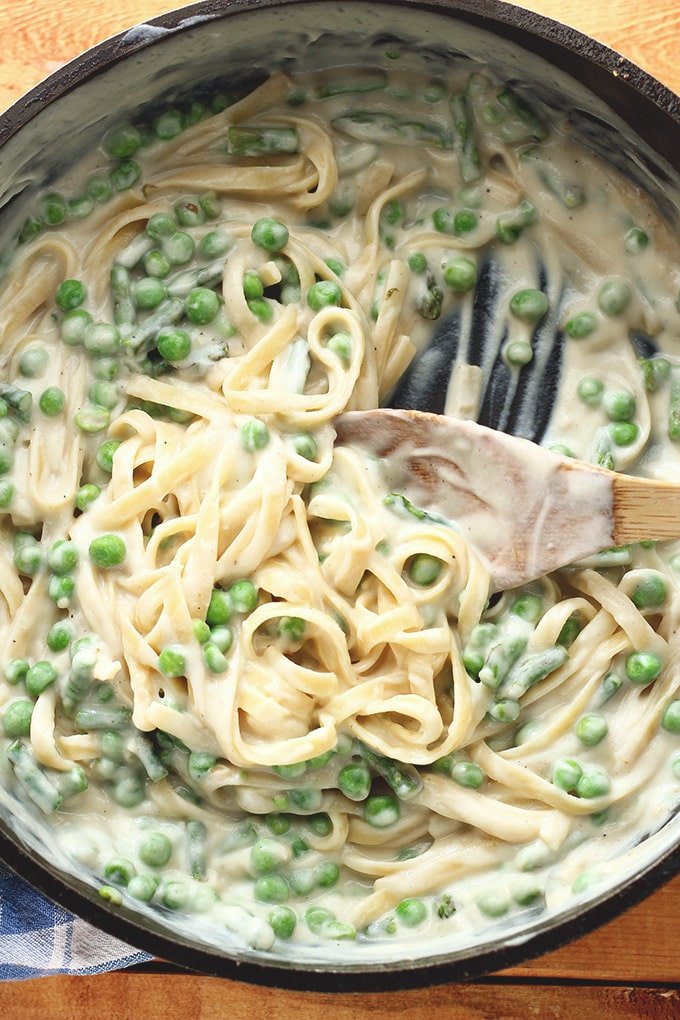 8. Lemon Asparagus Pasta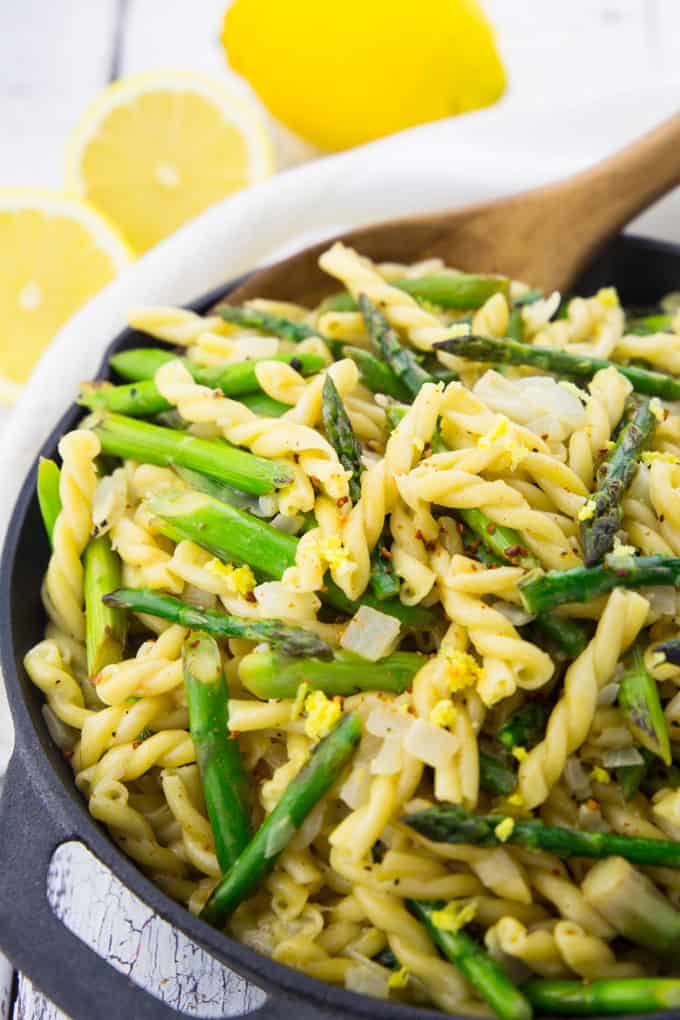 9. Quinoa Kale Bowl with Mushrooms and Asparagus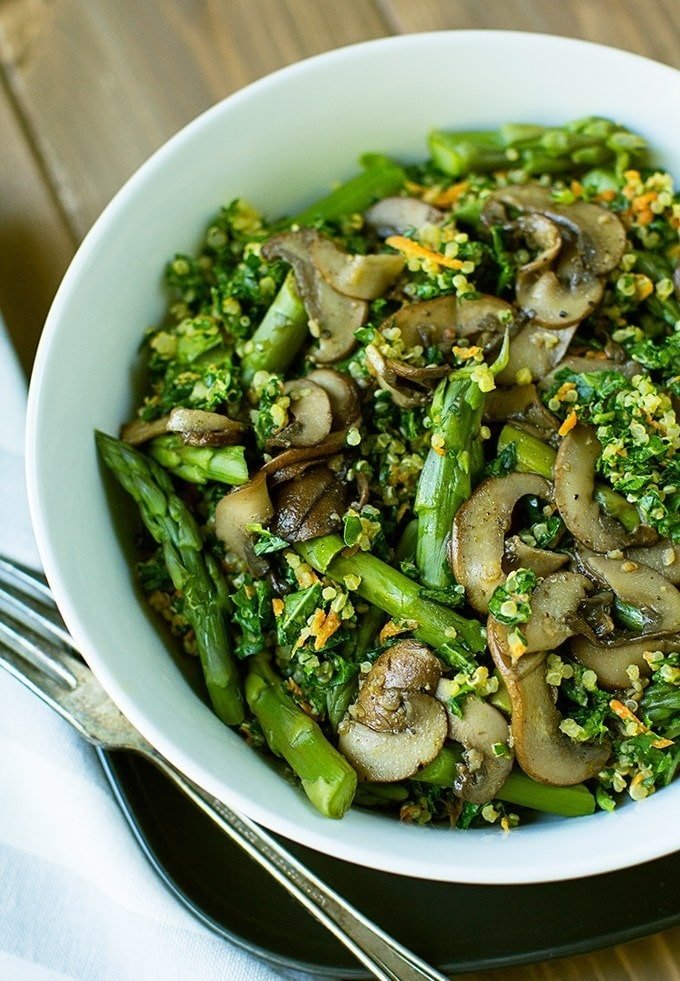 10. Cheesy Asparagus Casserole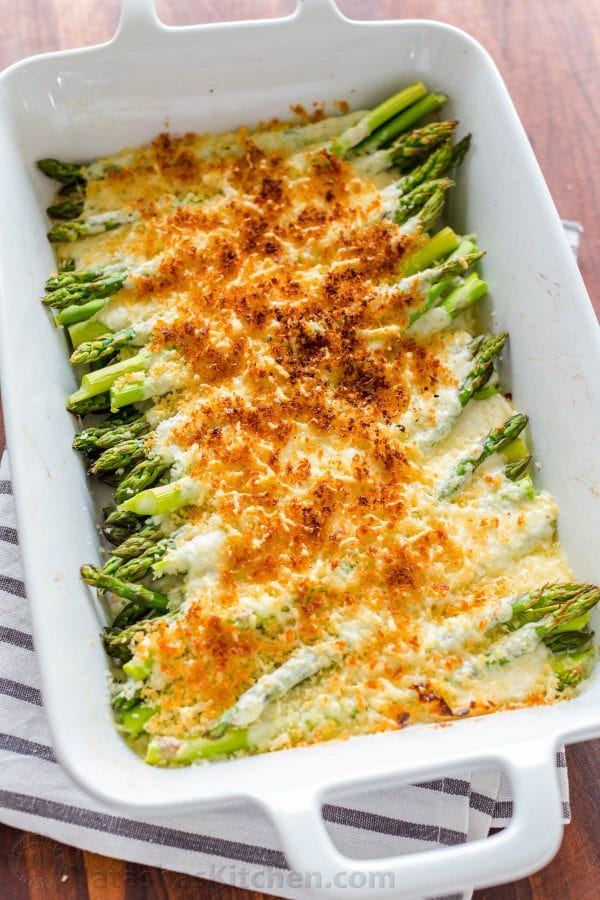 11. Baked Asparagus with Parmesan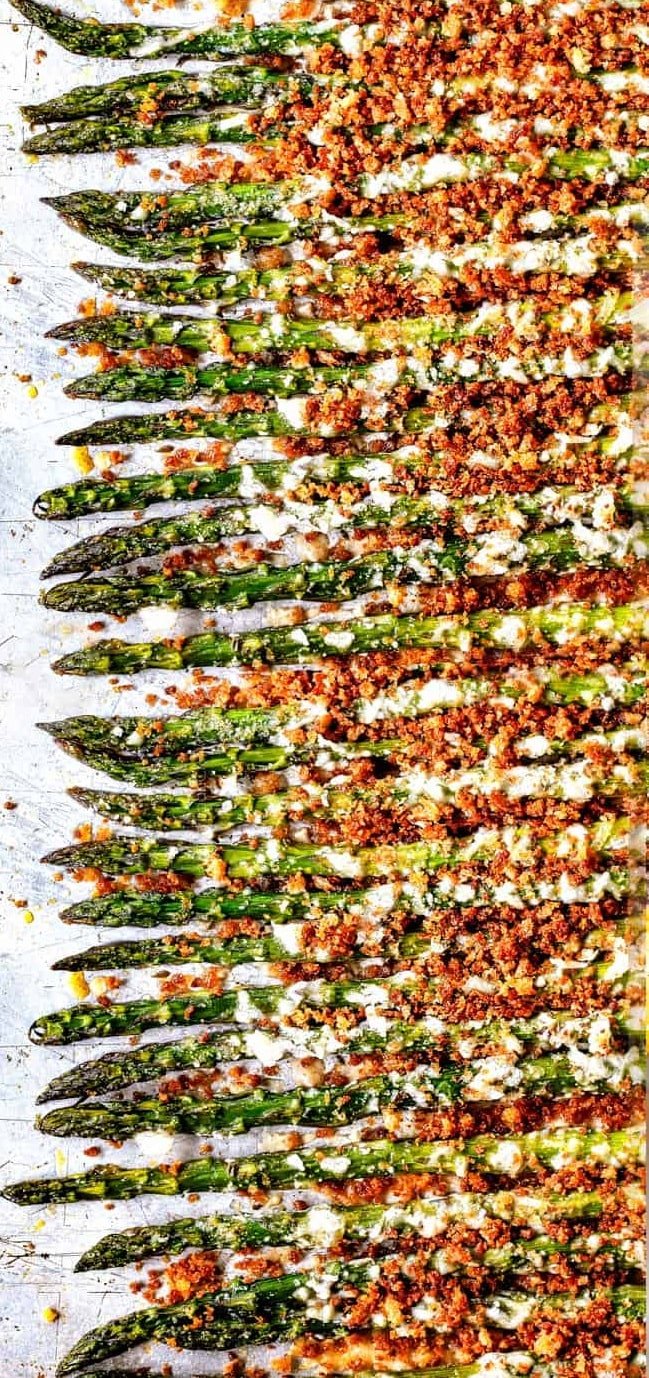 12. Asparagus in Creamy Mushroom Sauce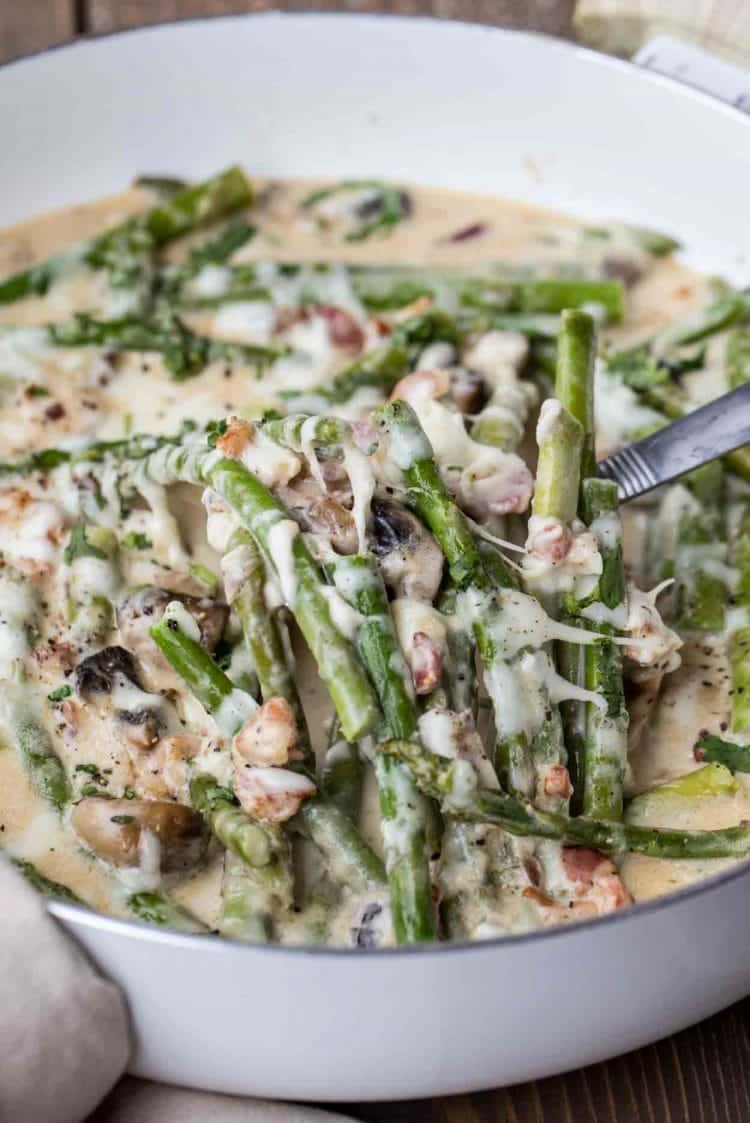 13. Lemony Asparagus Pasta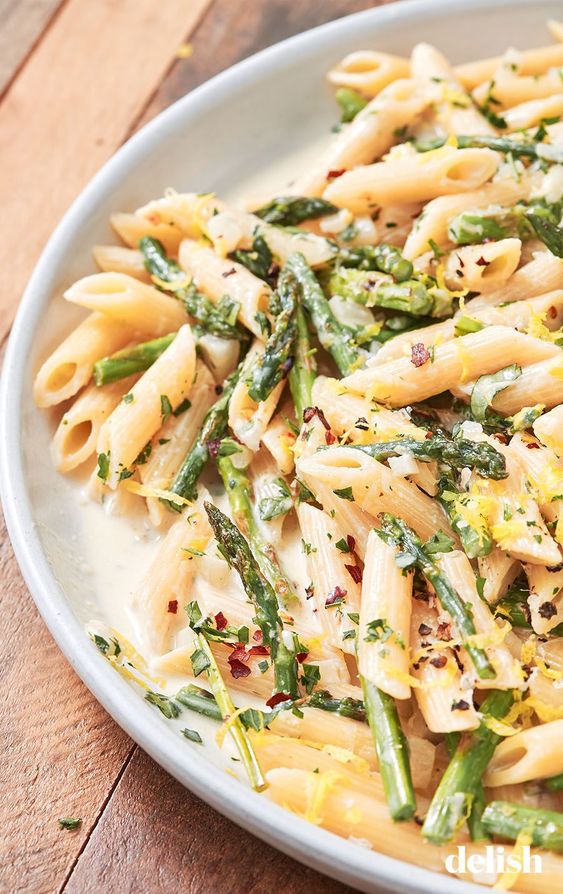 14. Air Fryer Asparagus Fries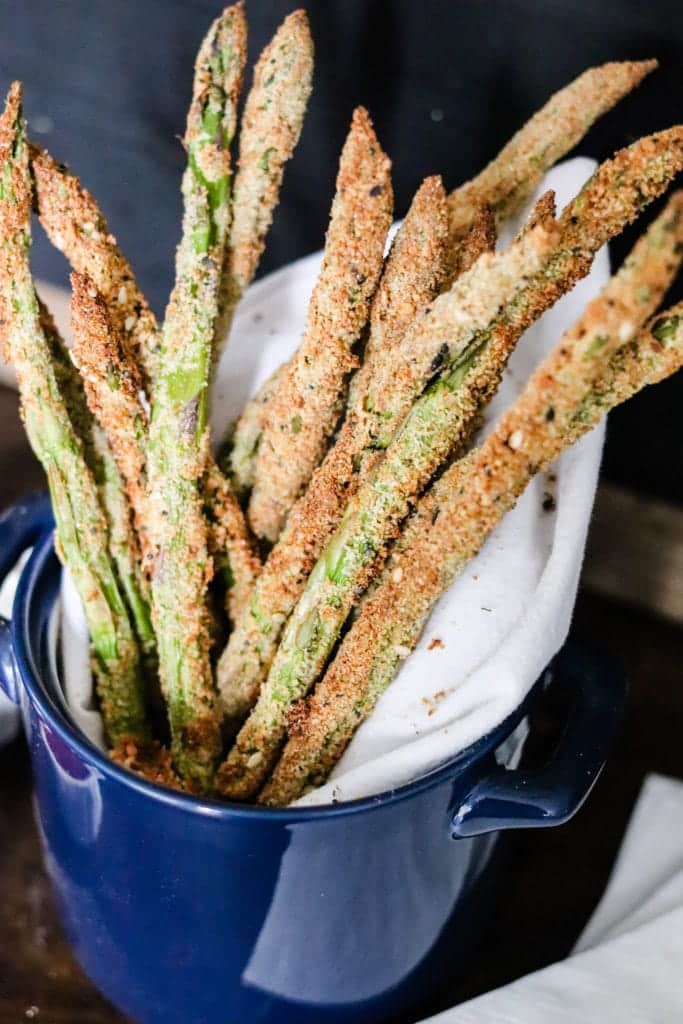 15. Lemon Feta Linguine with Garlic Asparagus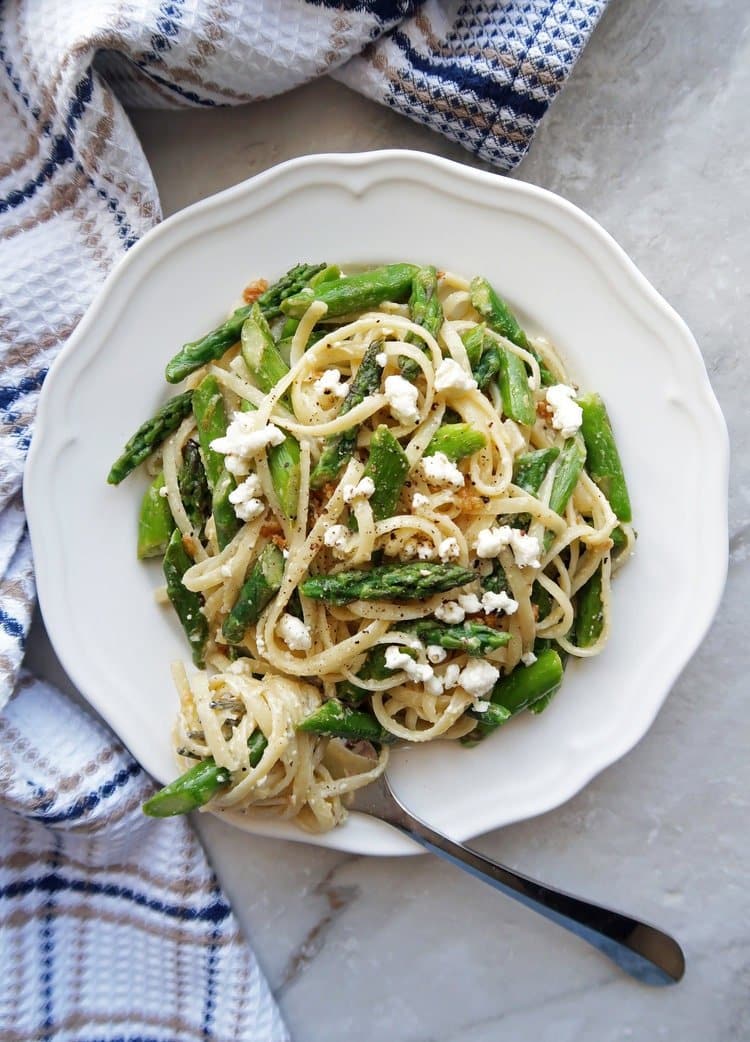 16. Garlic Parmesan Roasted Asparagus

17. Asparagus Salad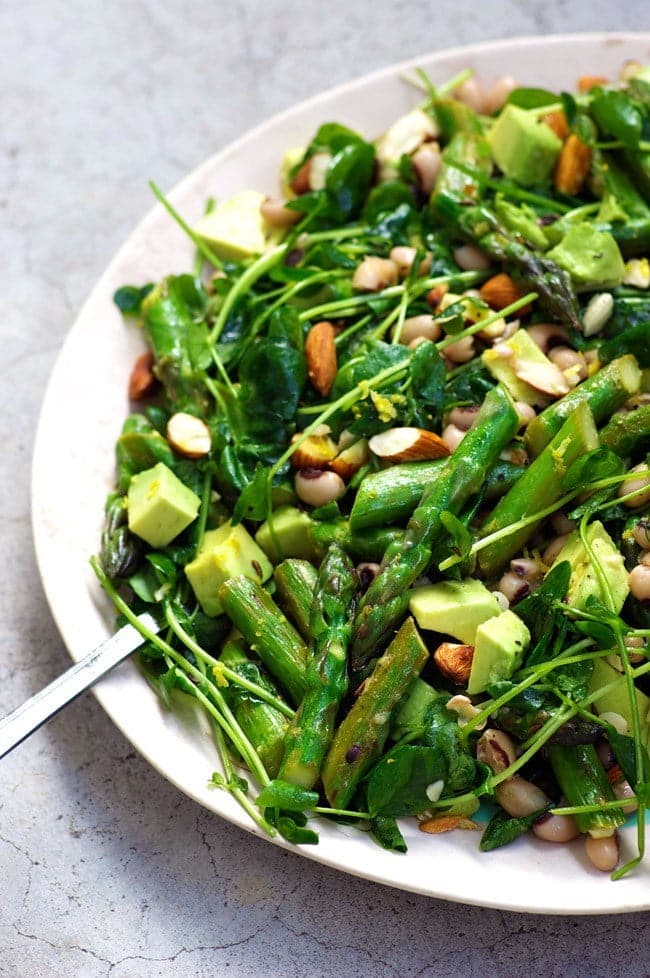 18. Orzo Salad with Asparagus and Spinach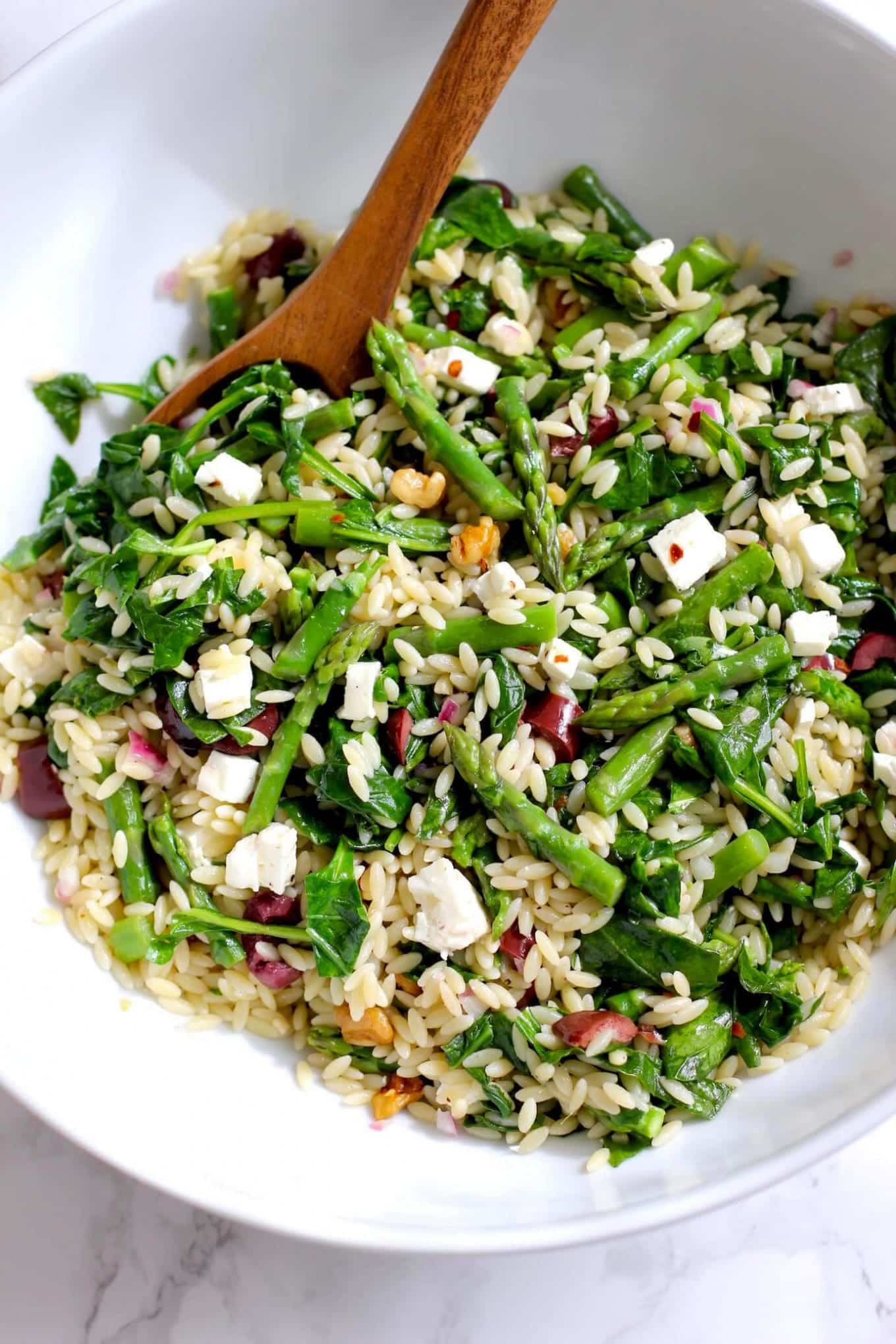 19. Asparagus Stir-Fry with Sesame-Miso Sauce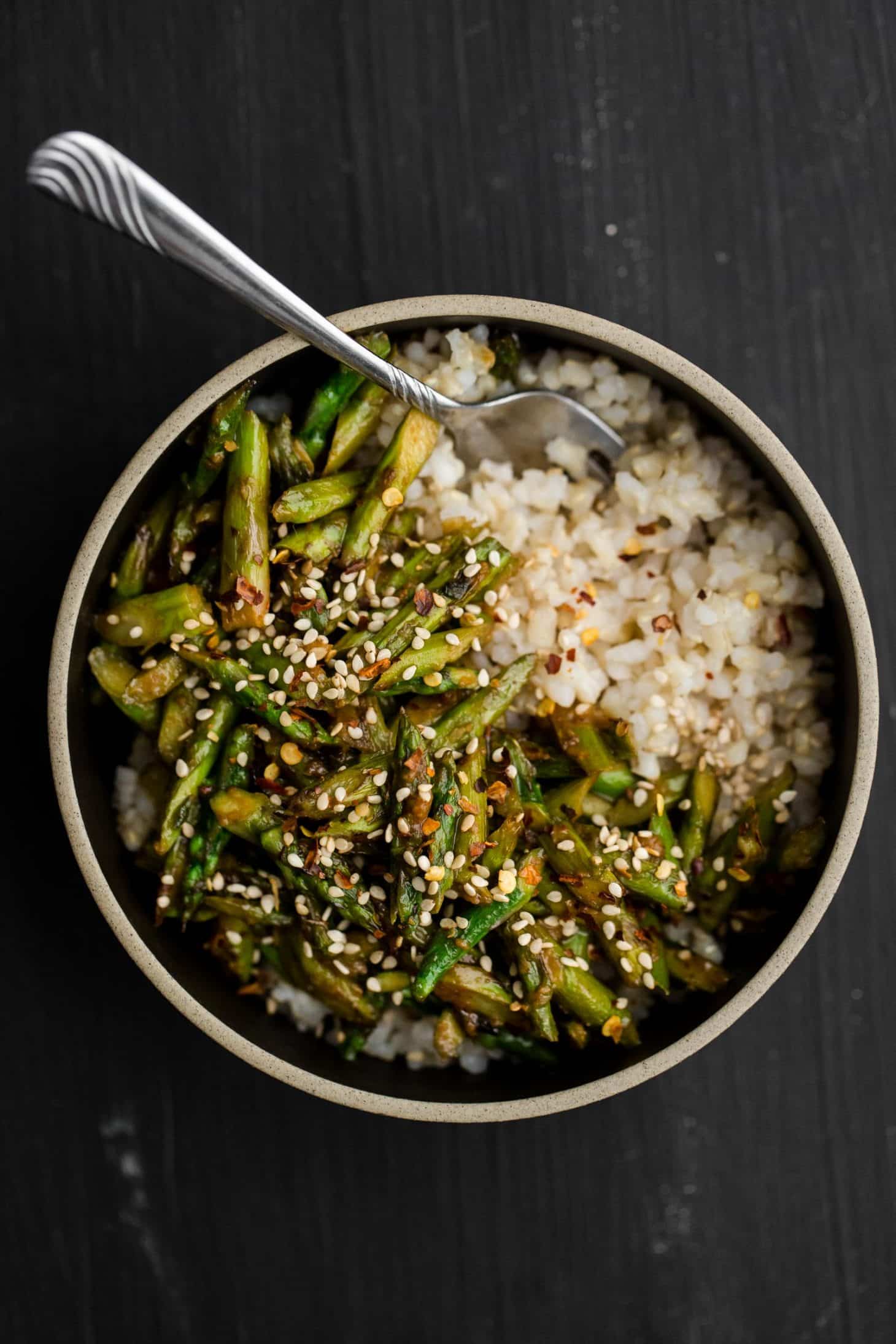 20. Crispy Baked Parmesan Asparagus Fries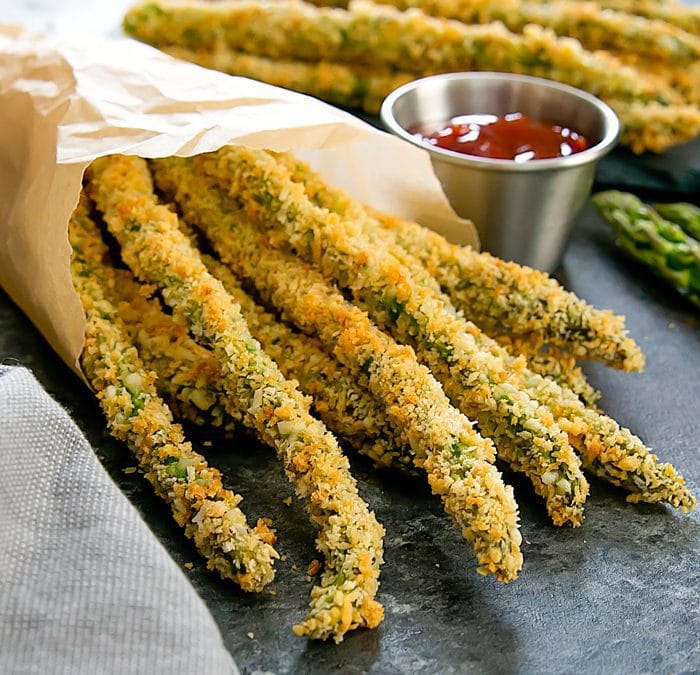 21. Caprese Roasted Asparagus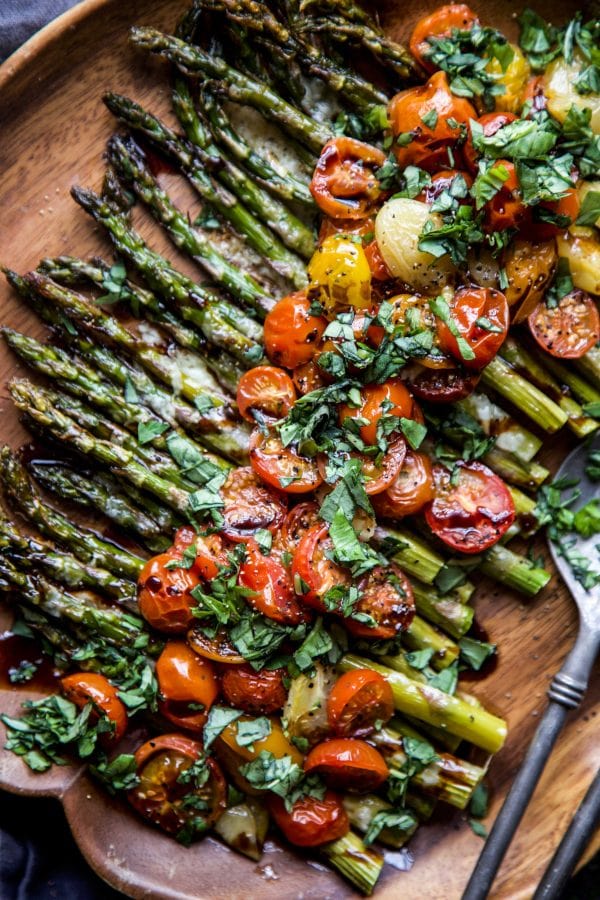 22. Asparagus and Mushroom Stir-Fry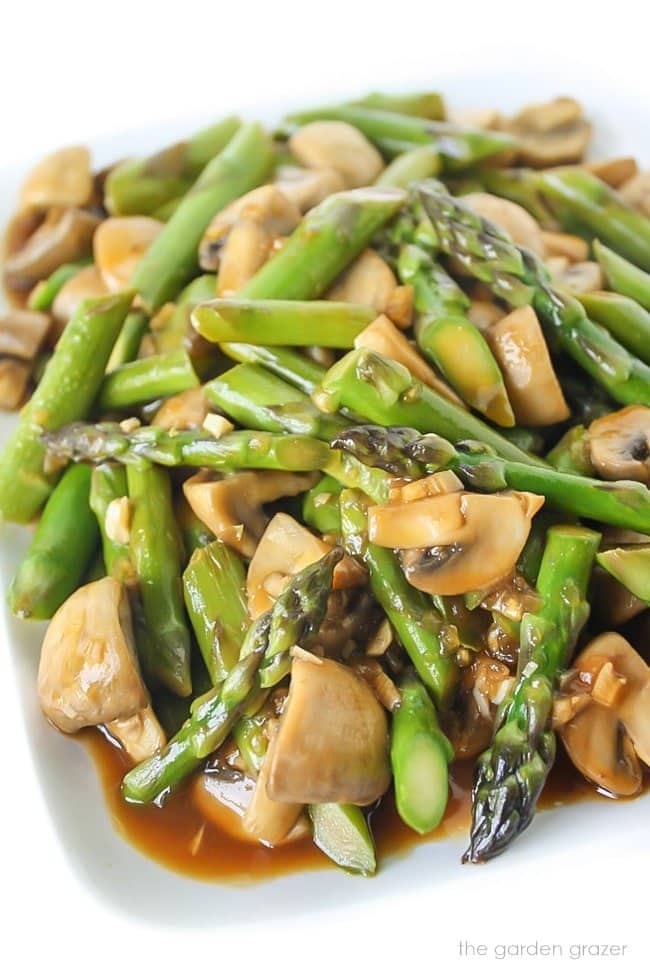 Asparagus still treats you so well even when you are following vegetarian and vegan diets, right. Having them for meals not only fill your stomach but also provides you with a lot of vitamins and minerals. Hope they all fit your taste!