28 Healthy And Delicious Asparagus Recipes
Used to make food and medicine, asparagus makes perfect combination with a number of ingredients, including veggies, herbs, chicken, beef, pork, shrimp and salmon. It's also the aim of this article. We are happy to share and recommend 28 healthy and delicious asparagus recipes to serve at daily meals. You can definitely choose your favorite types because their ingredient and cooking methods vary. As summer is coming, grilled baked asparagus with pork or chicken would be perfect for a nutritious and delicious dinner.
It's worth mentioning that this spring vegetable is added to low-carb, clean and healthy diets as it's low in carbs (containing 5 grams of carbs, 4 of which are fiber for a cup). Plus, it's also a good source of vitamins A and K. If you love asparagus or just go around to find something tasty and good for health, give these asparagus dishes a try. They will keep you satisfied.
1. Garlic Roasted Cheesy Sheet Pan Asparagus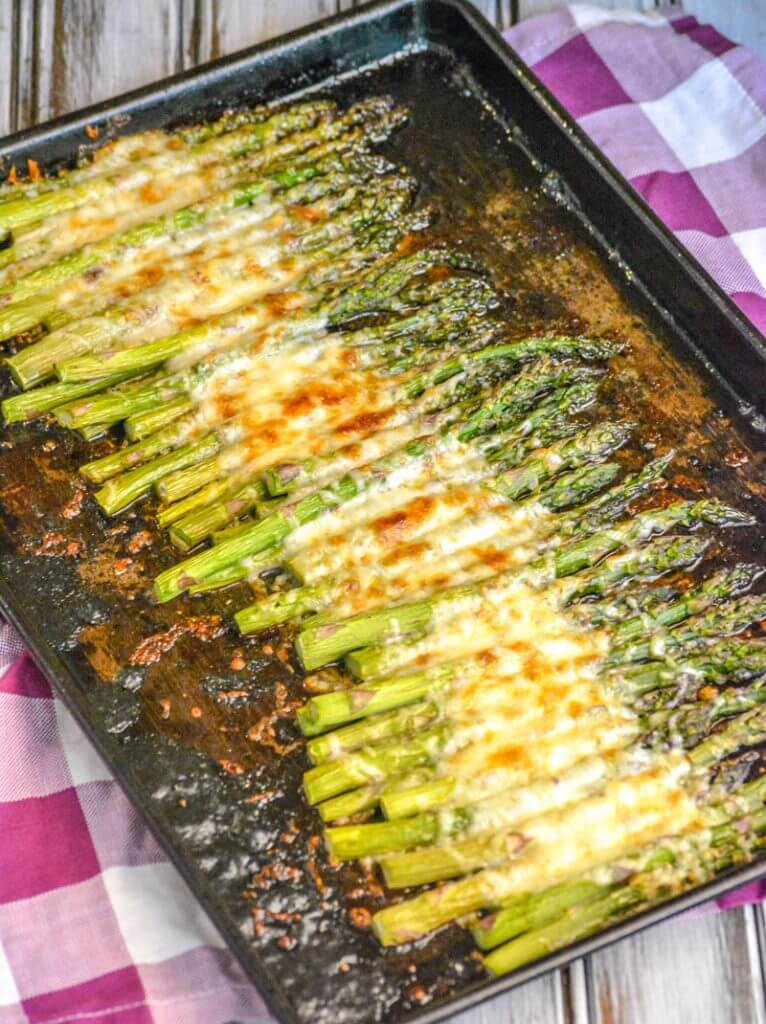 2. Sauteed Garlic and Herb Asparagus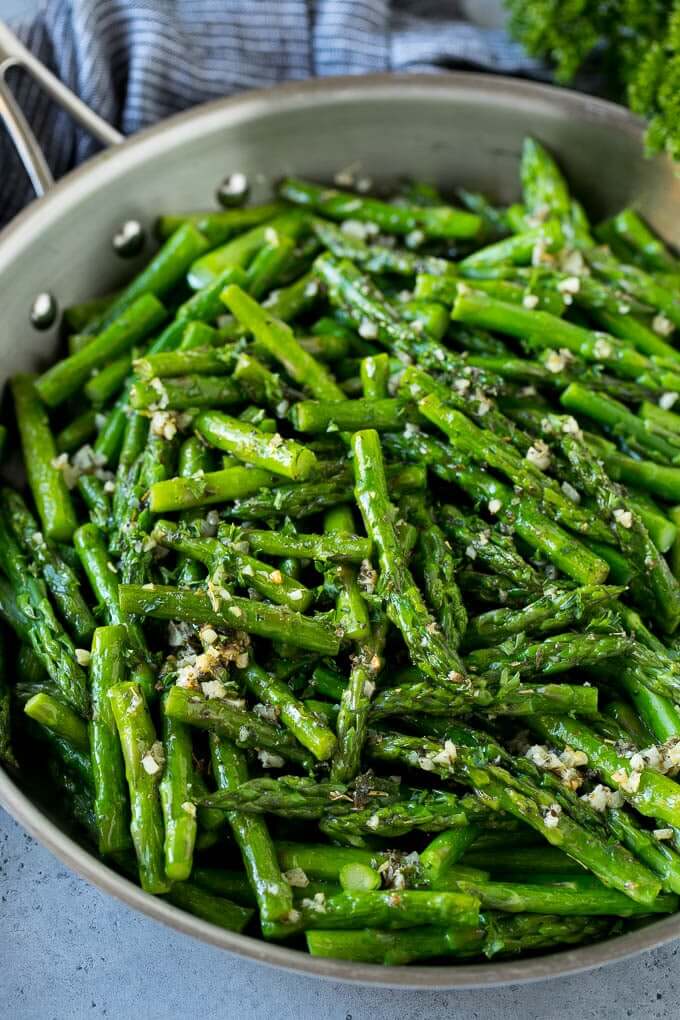 3. Smothered Asparagus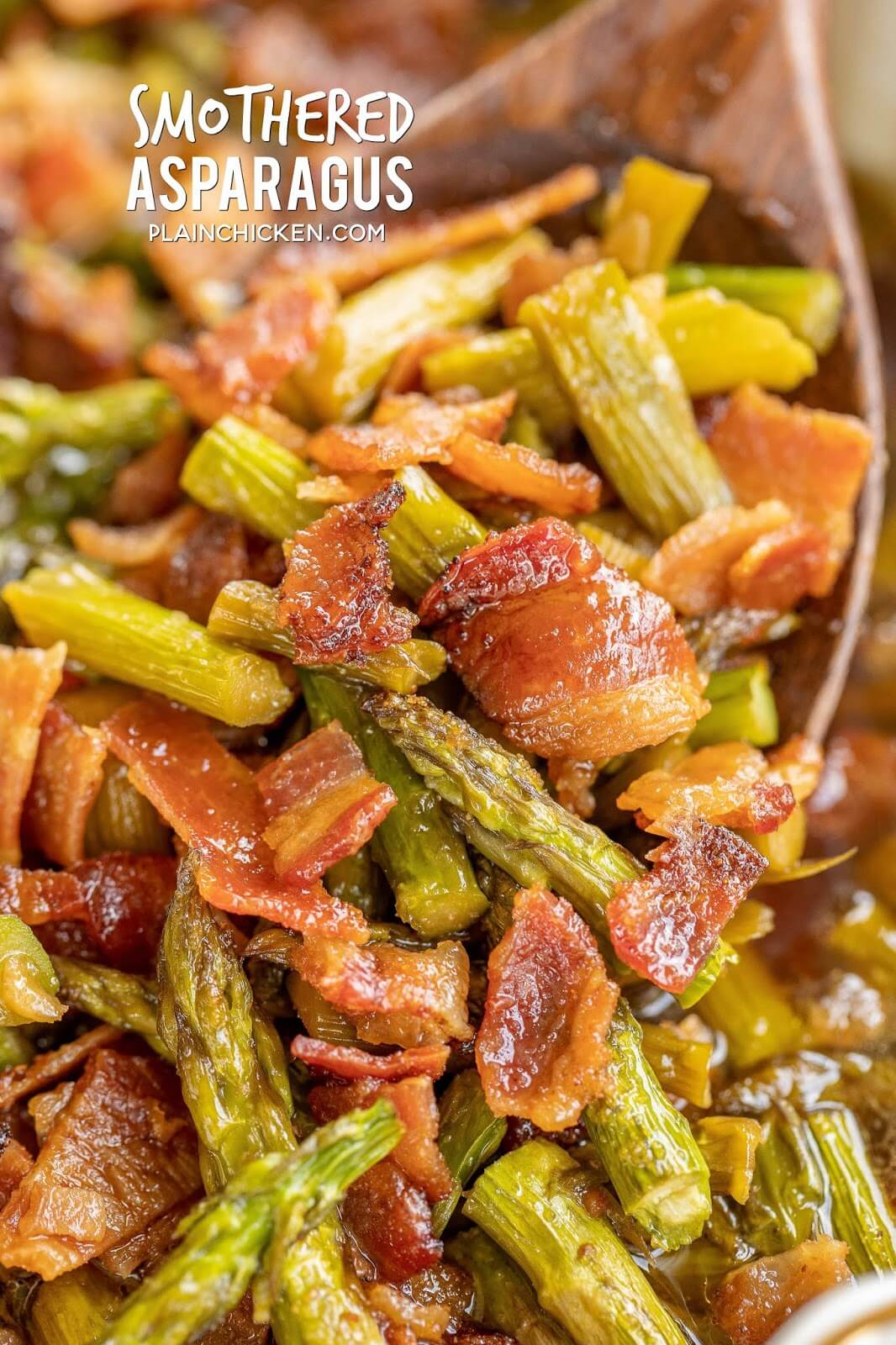 4. Asparagus Stuffed Chicken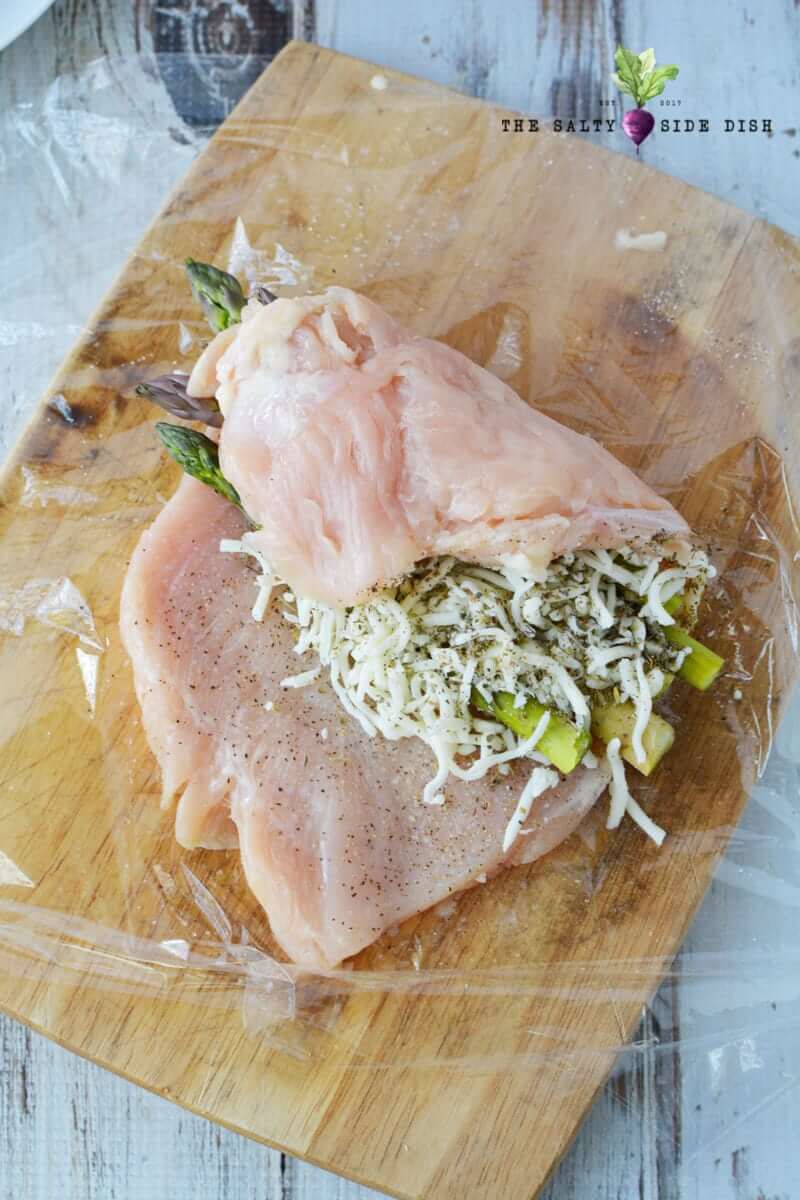 5. Baked Asparagus with Grated Parmesan Cheese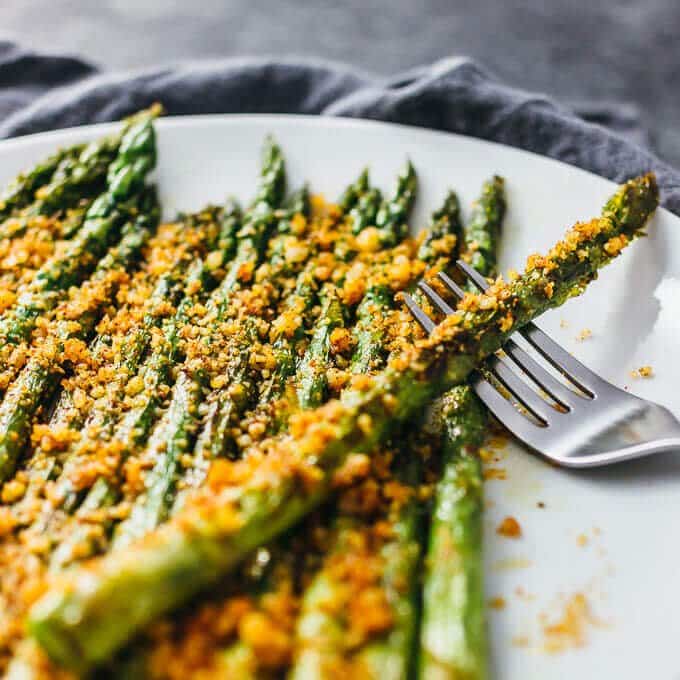 6. Ravioli with Tomatoes Asparagus Garlic and Herbs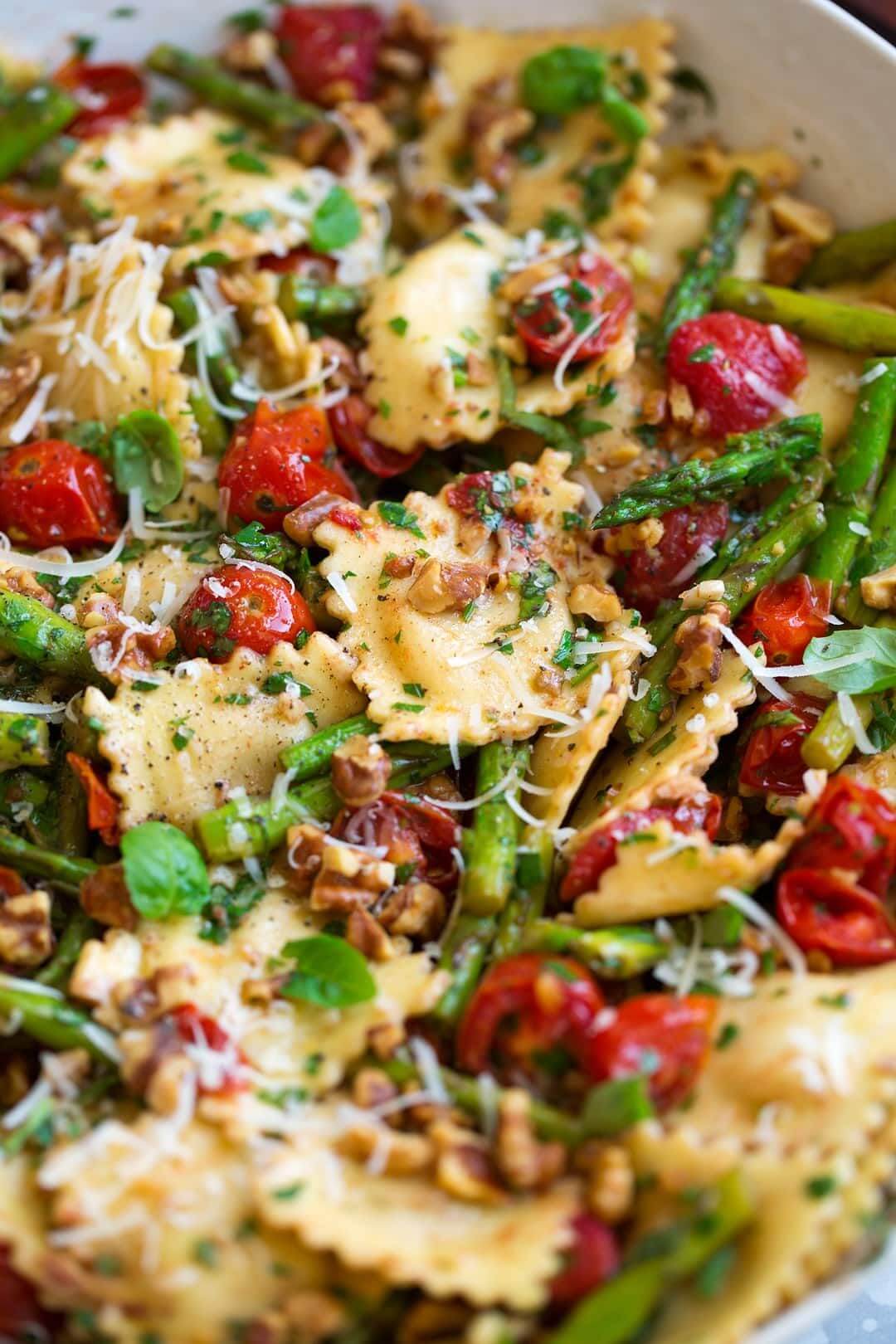 7. Asparagus Bacon Bundles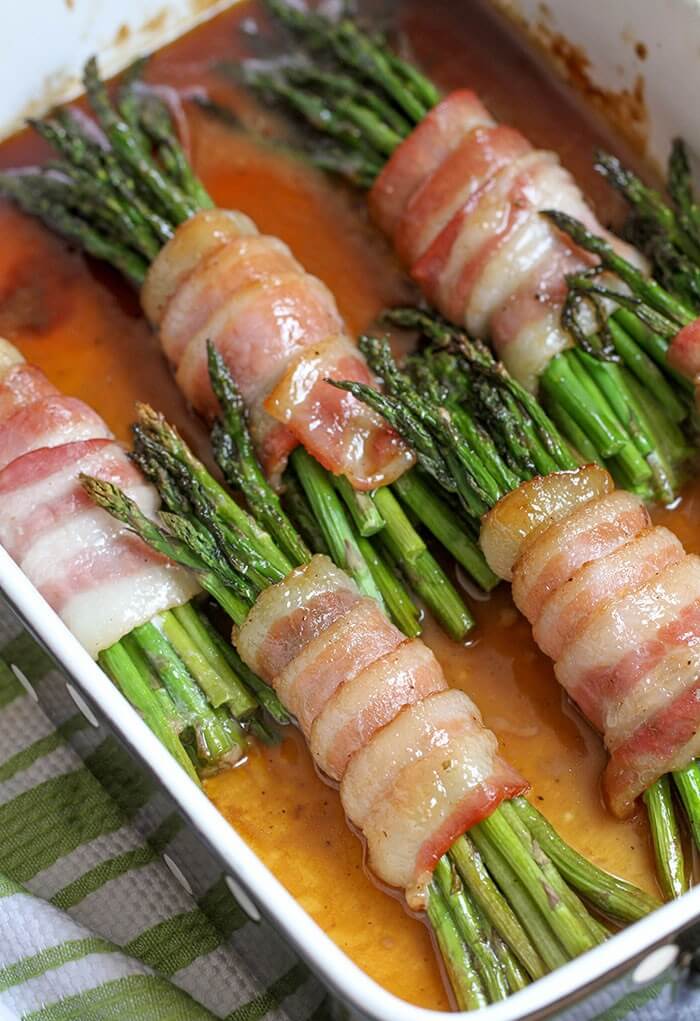 8. Shrimp and Asparagus Foil Packs with Garlic Lemon Butter Sauce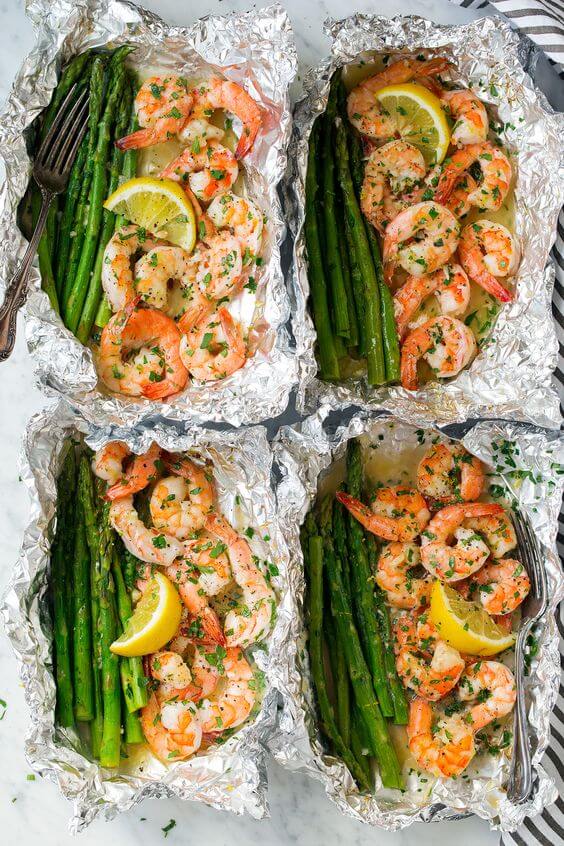 9. Garlic Parmesan Roasted Asparagus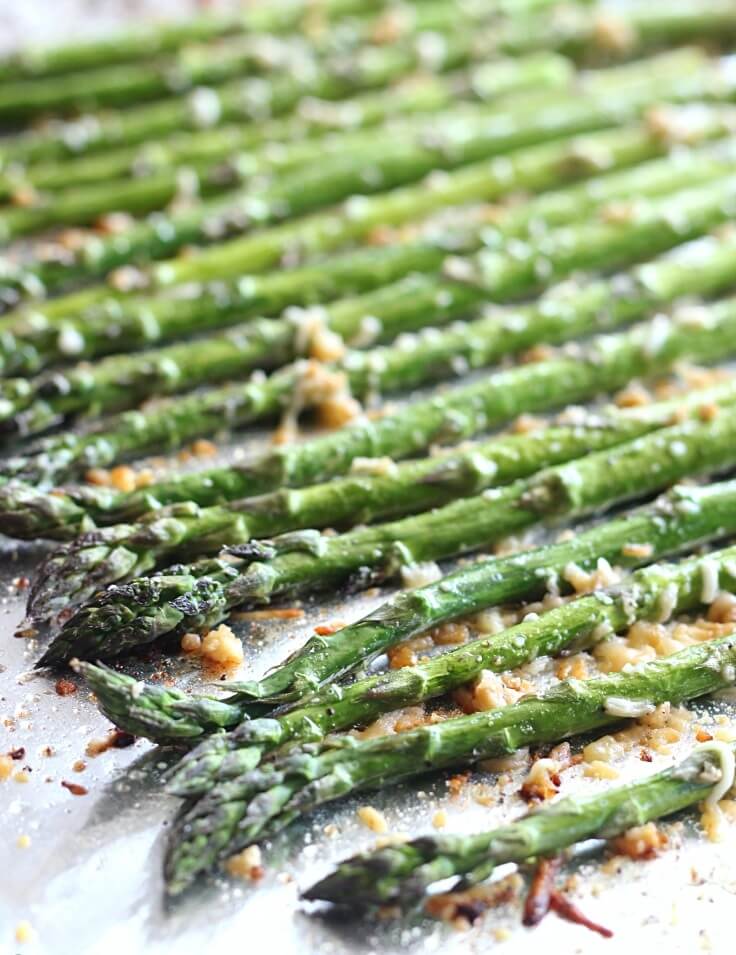 10. Creamy Garlic Dream Chicken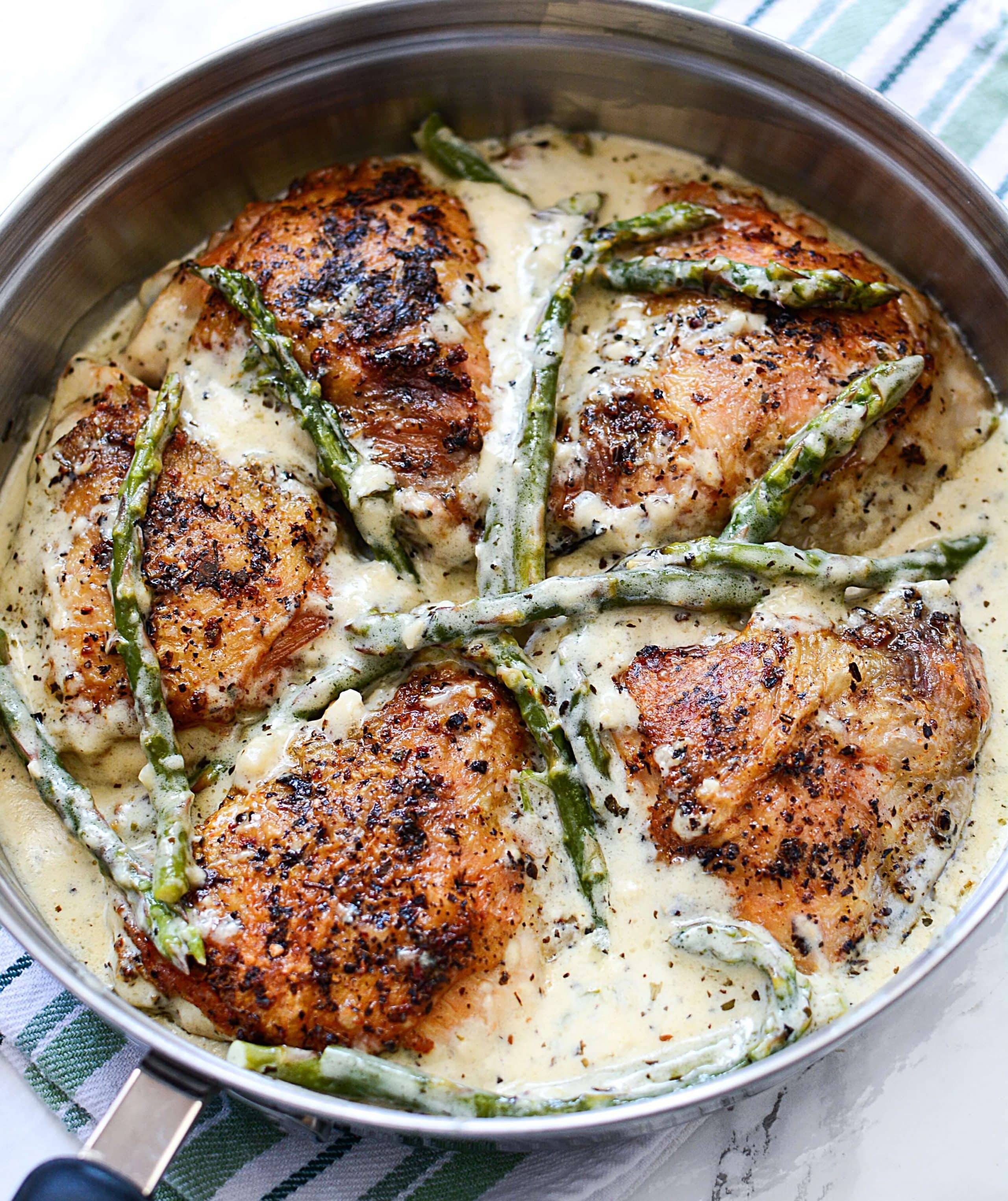 11. Balsamic Parmesan Roasted Asparagus and Tomatoes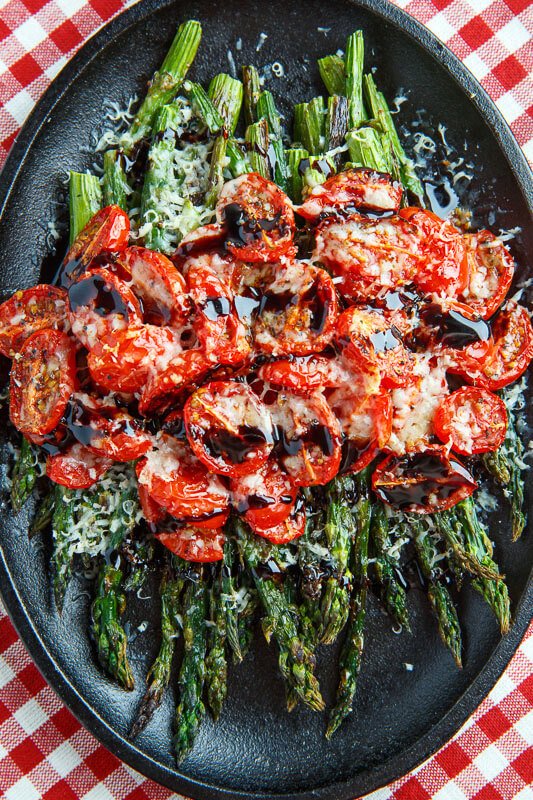 12. Crispy Baked Parmesan Asparagus Fries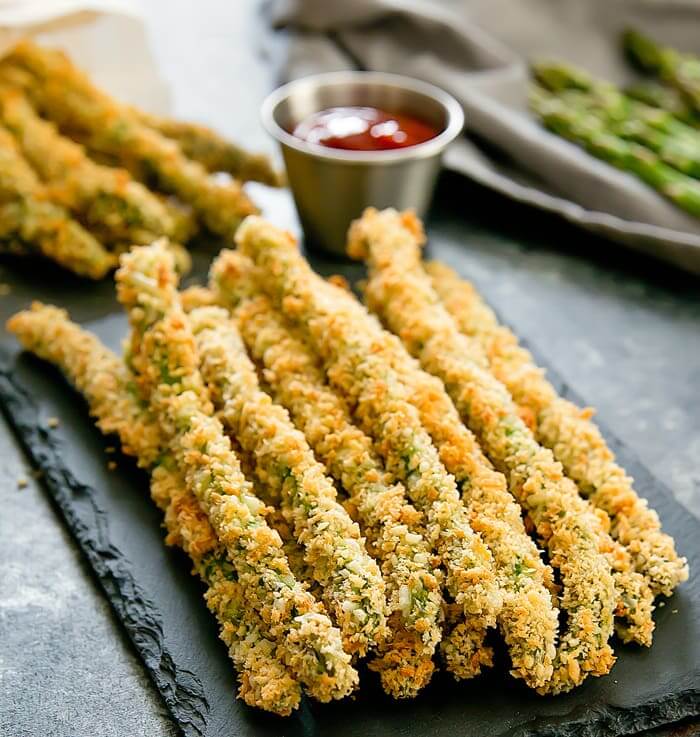 13. Roasted Asparagus and Mushroom Carbonara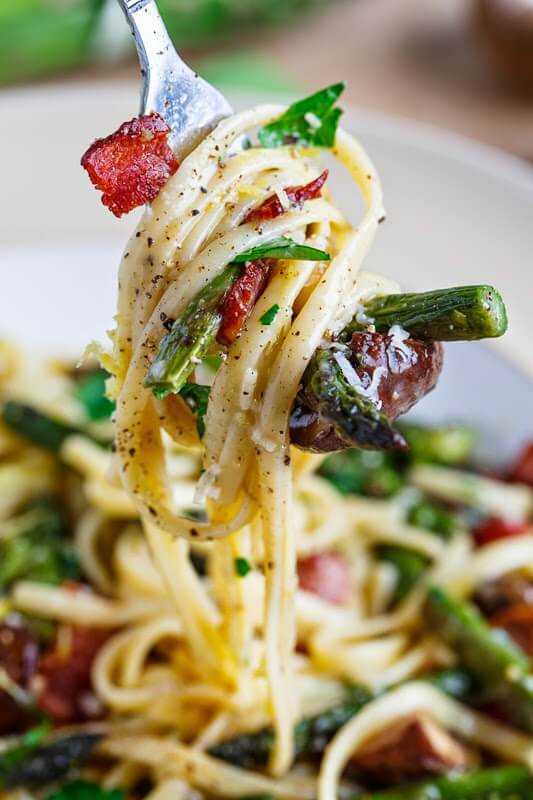 14. Skillet Lemon Garlic Butter Shrimp with Asparagus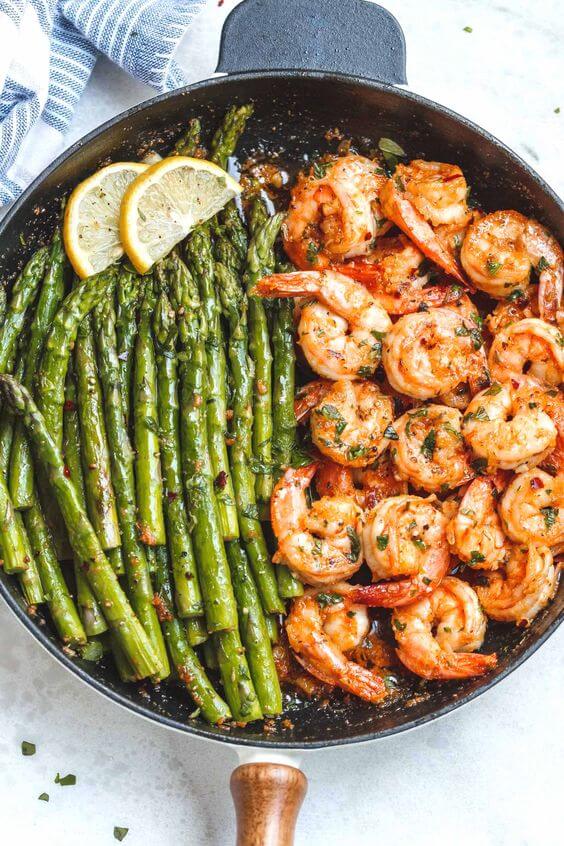 15. Ginger Chicken Asparagus Stir Fry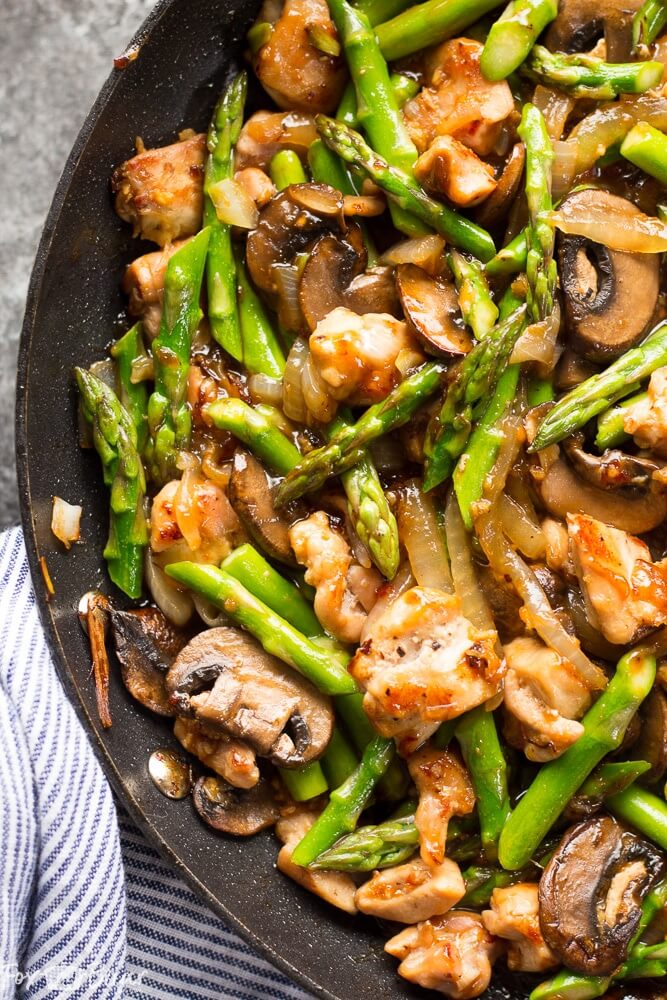 16. Avocado Pasta with Asparagus and Peas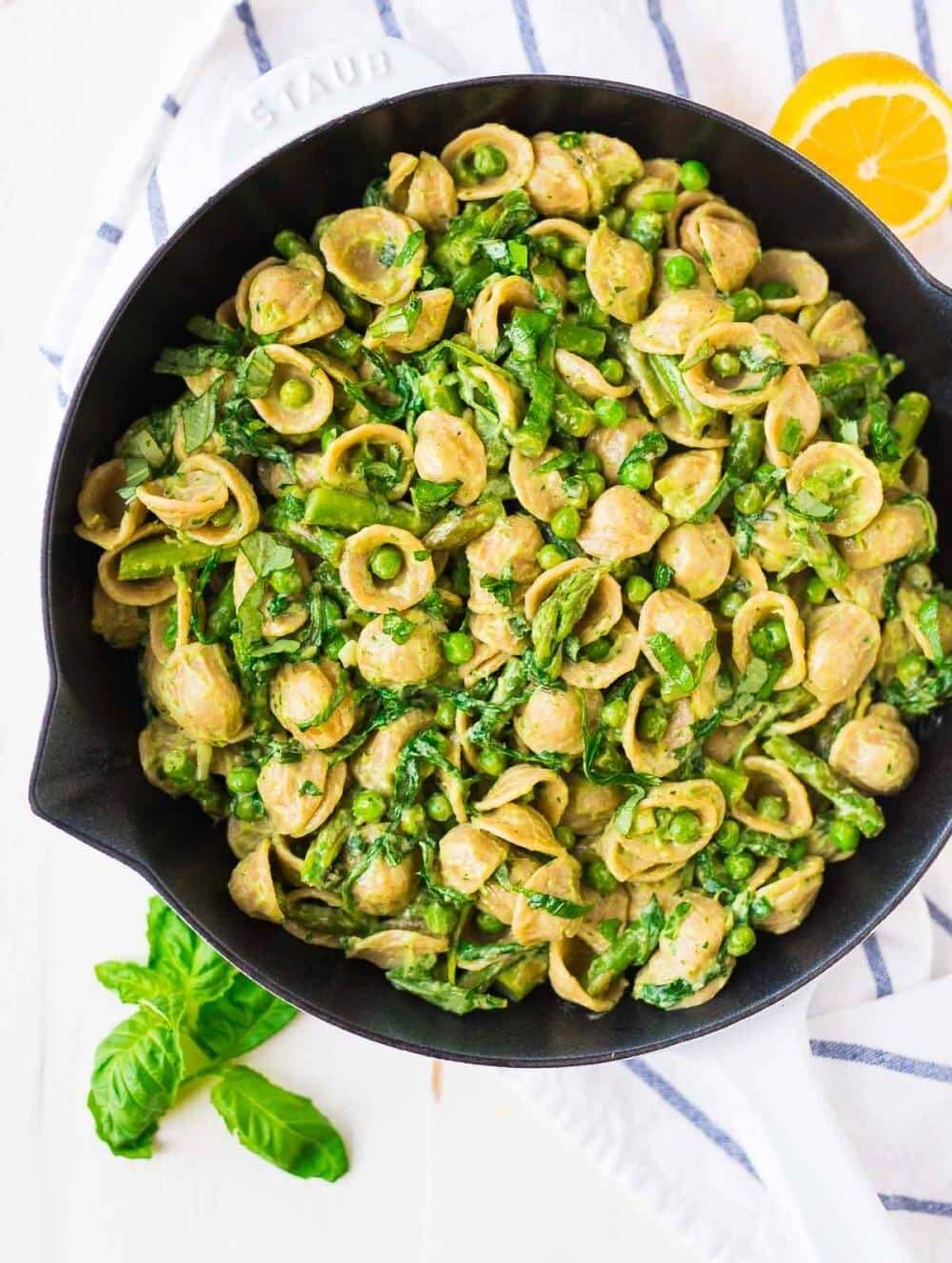 17. Ravioli with sauteed asparagus and walnuts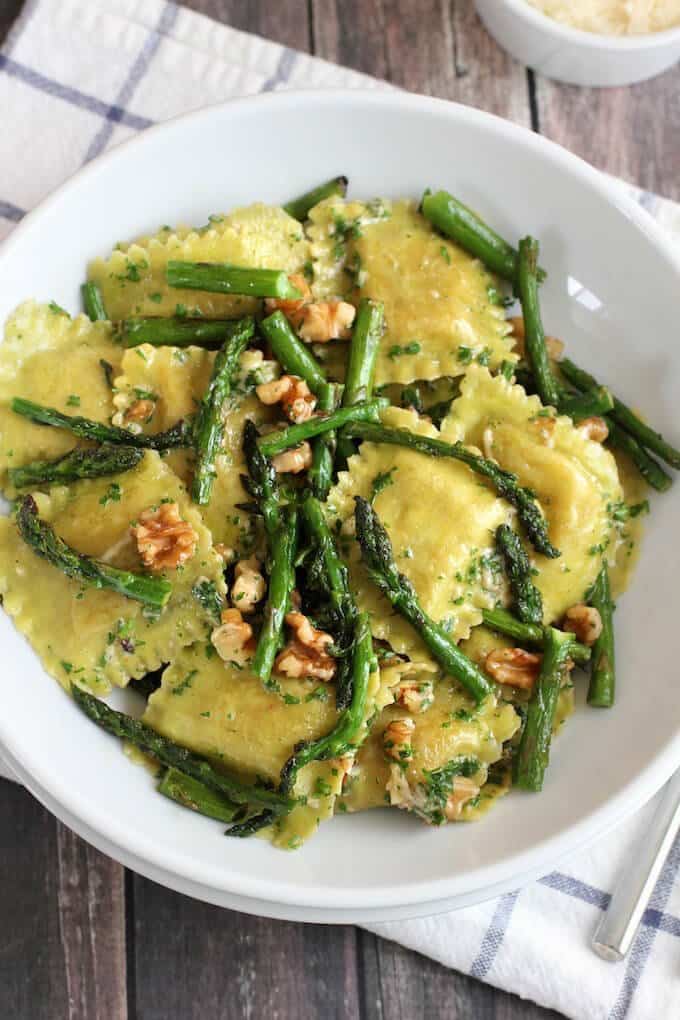 18. Extra Cheesy Baked Asparagus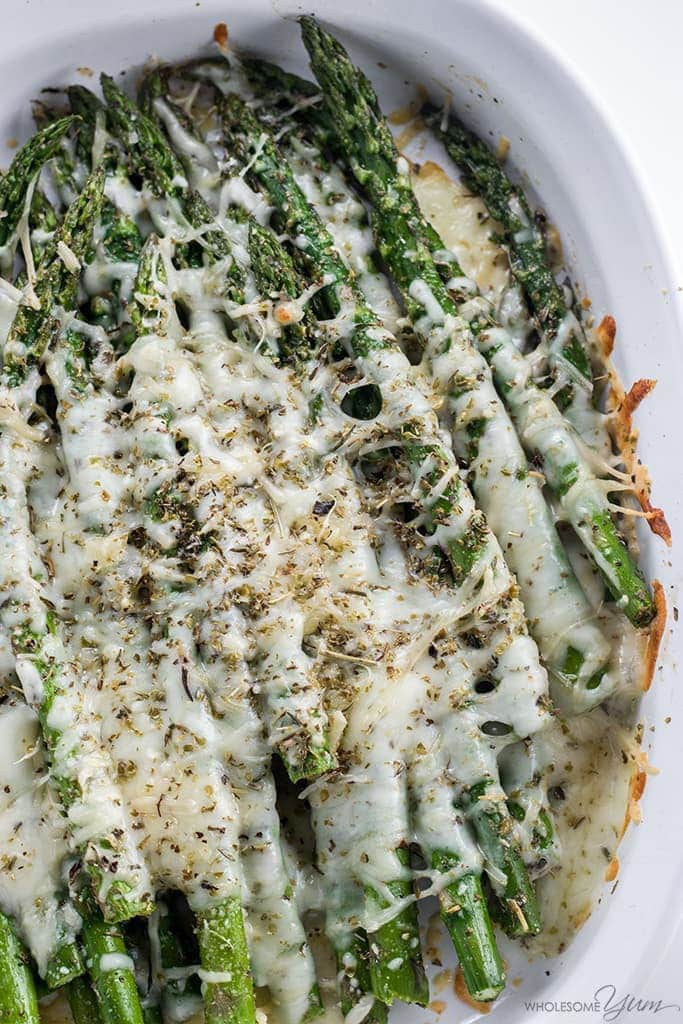 19. Roasted Asparagus and Tomatoes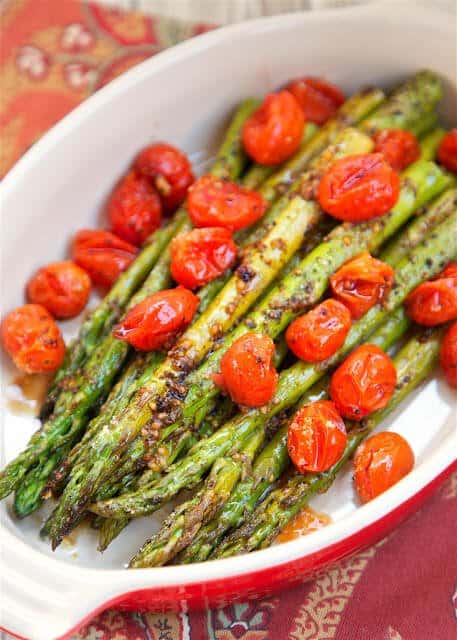 20. One-Pan Pesto Chicken, Tortellini, and Veggies, Asparagus, Tomatoes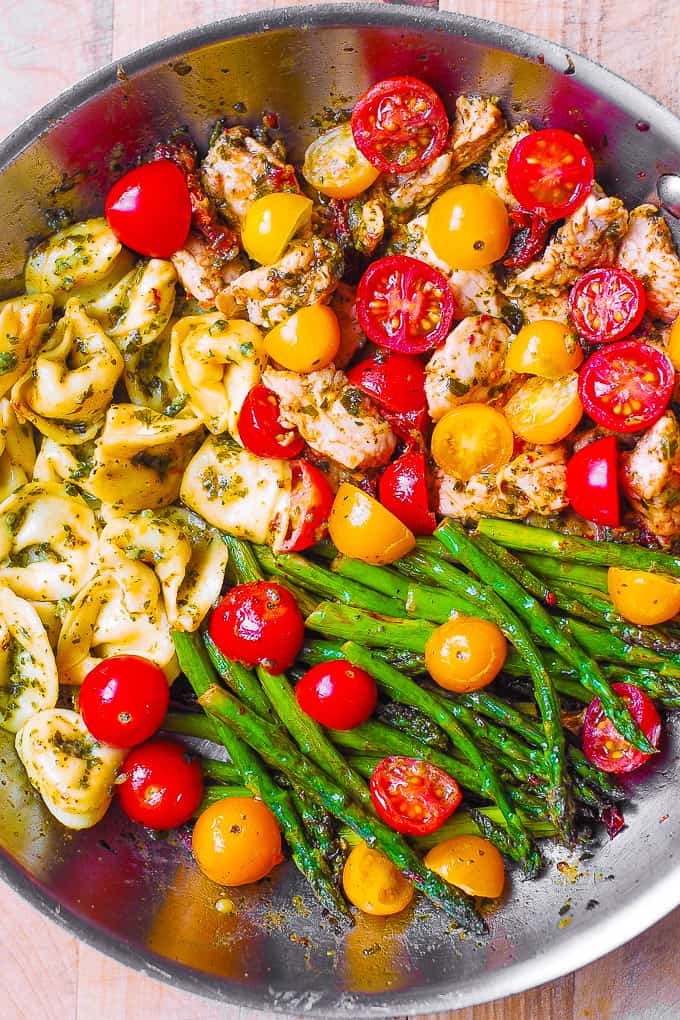 21. Prosciutto Asparagus Puff Pastry Bundles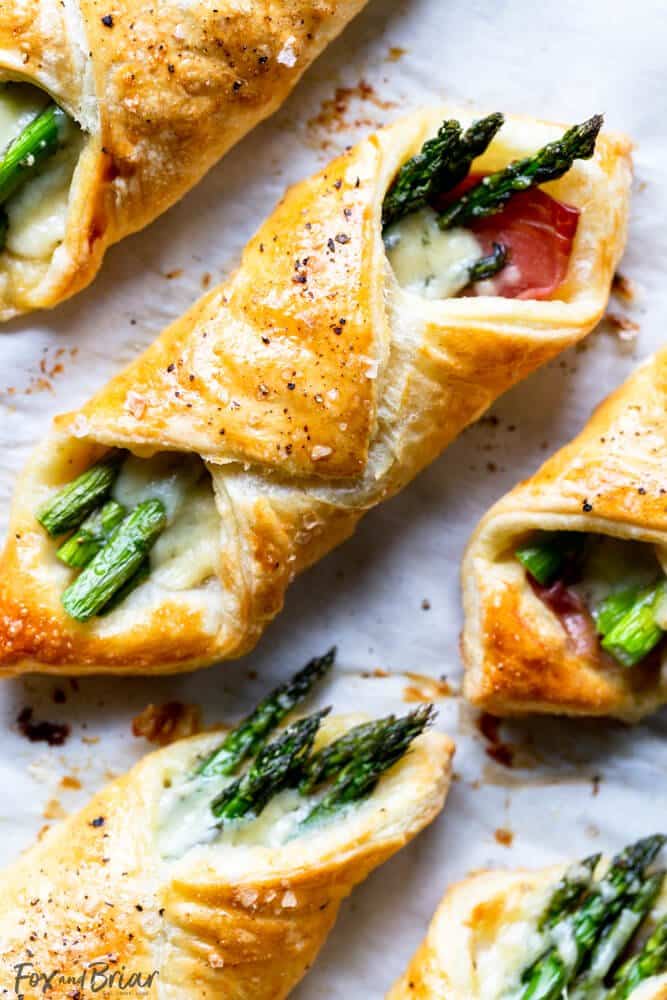 22. Lemon Feta Linguine with Garlic Asparagus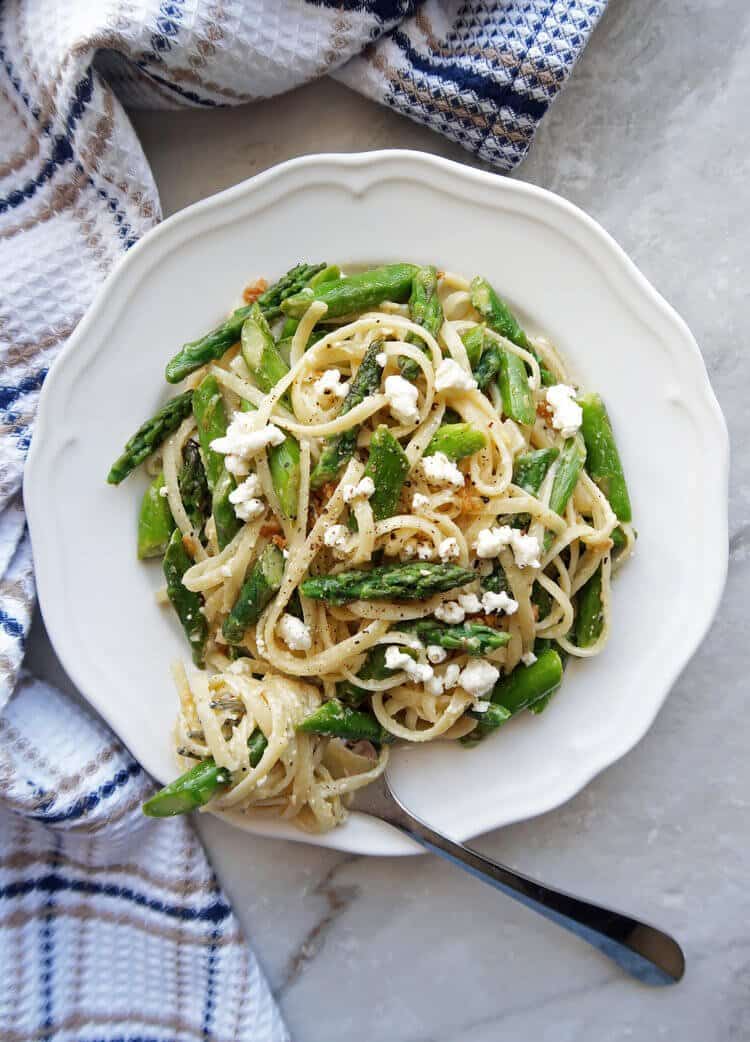 23. Asparagus Egg and Bacon Salad with Dijon Vinaigrette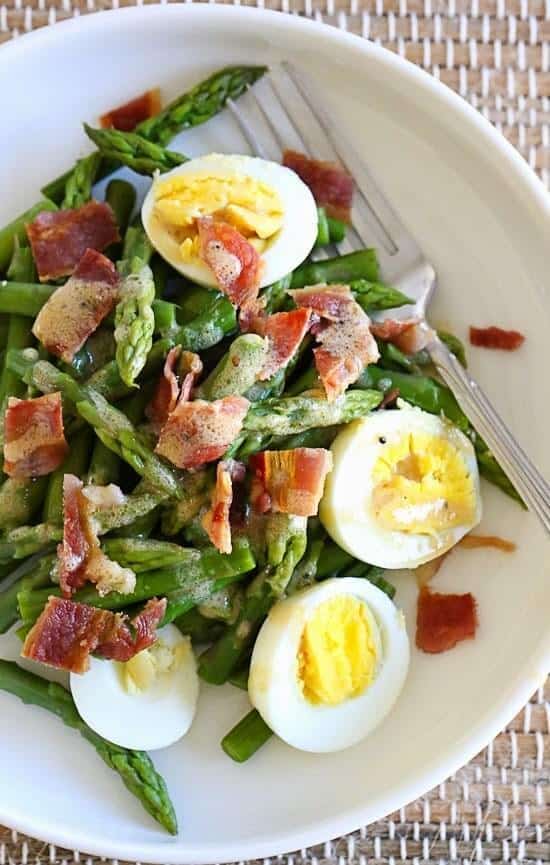 24. Salmon and Asparagus Foil Packs with Garlic Lemon Butter Sauce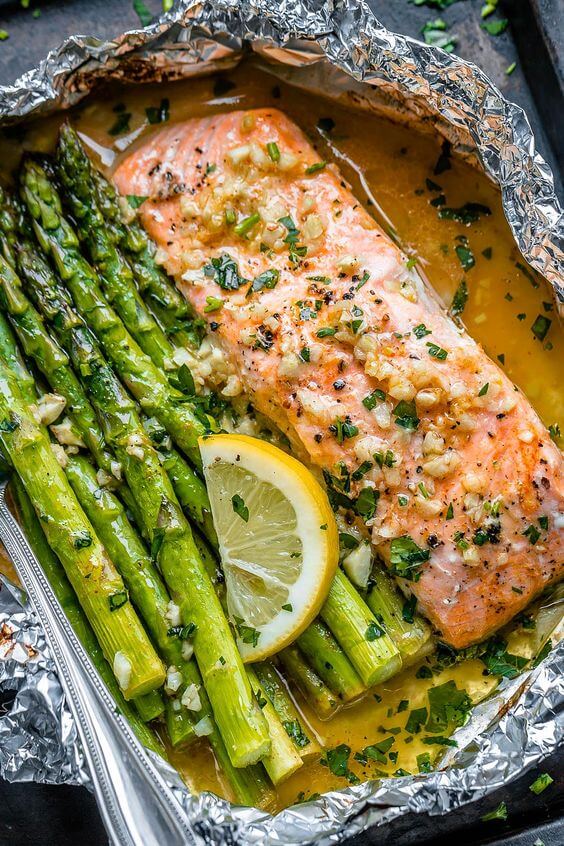 25. Garlic Beef and Asparagus Stir Fry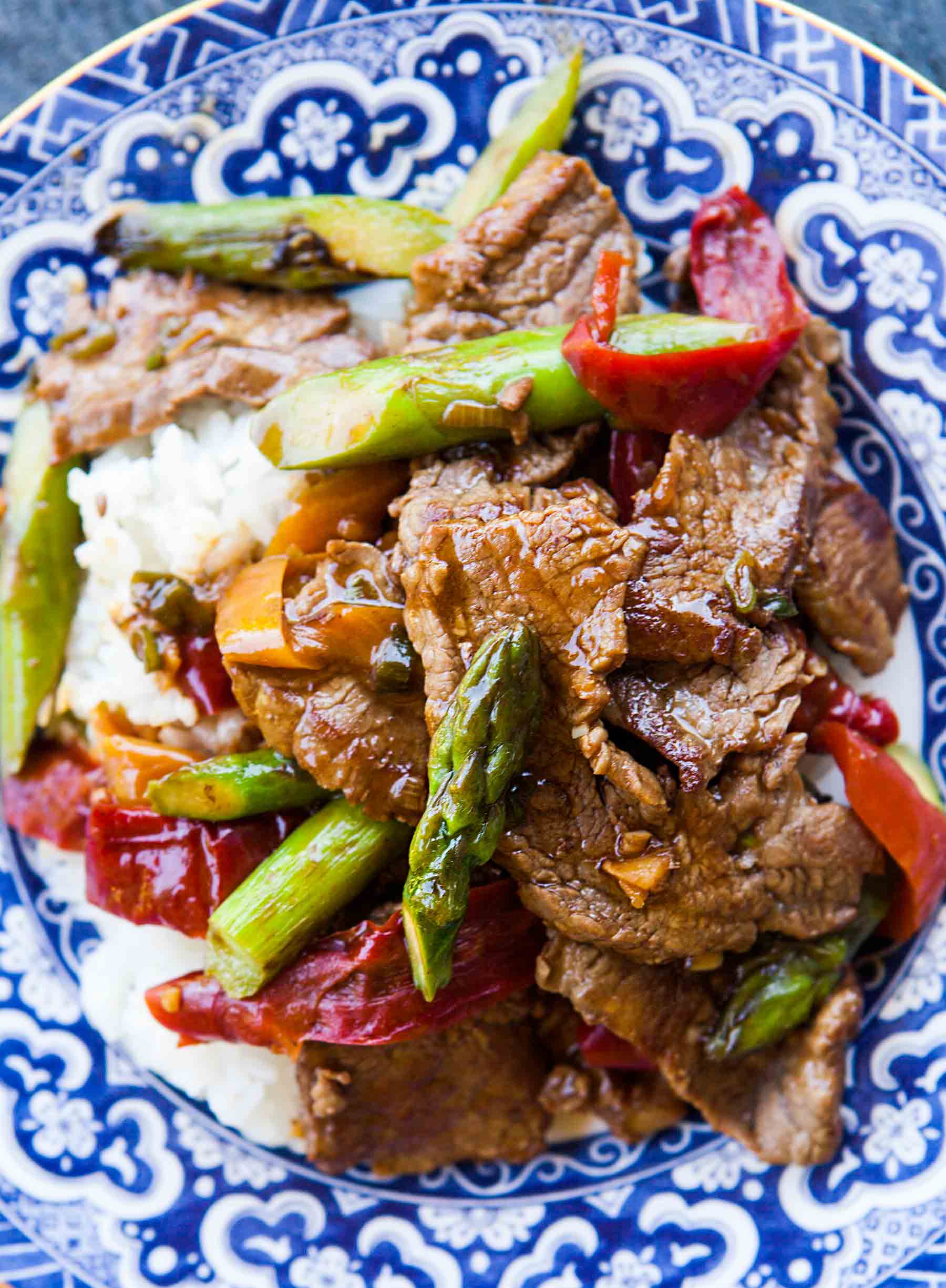 26. Baked Parmesan Pork Chops Potatoes & Asparagus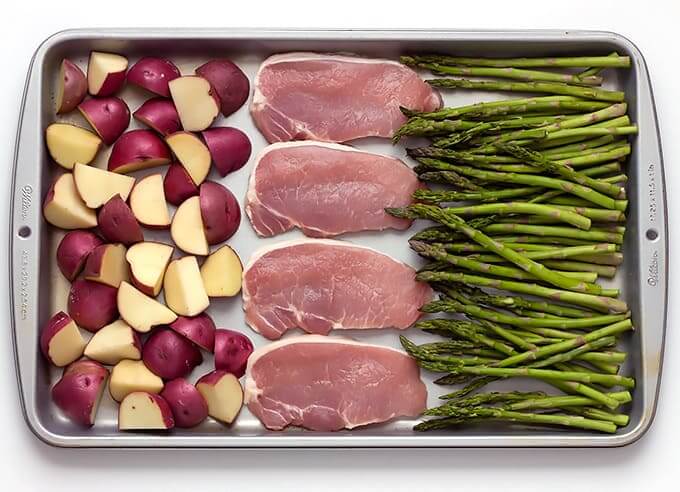 27. Bacon Wrapped Asparagus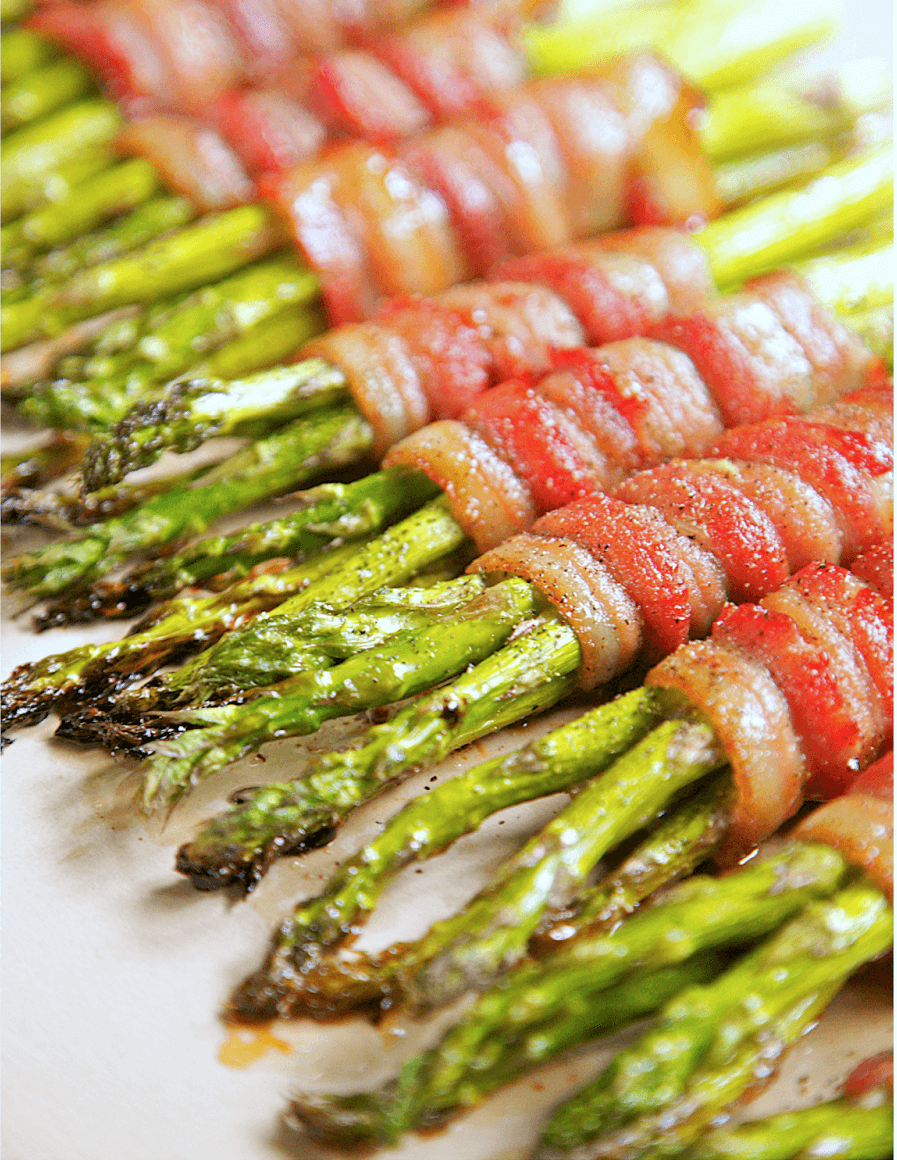 28. Honey Lemon Chicken with Asparagus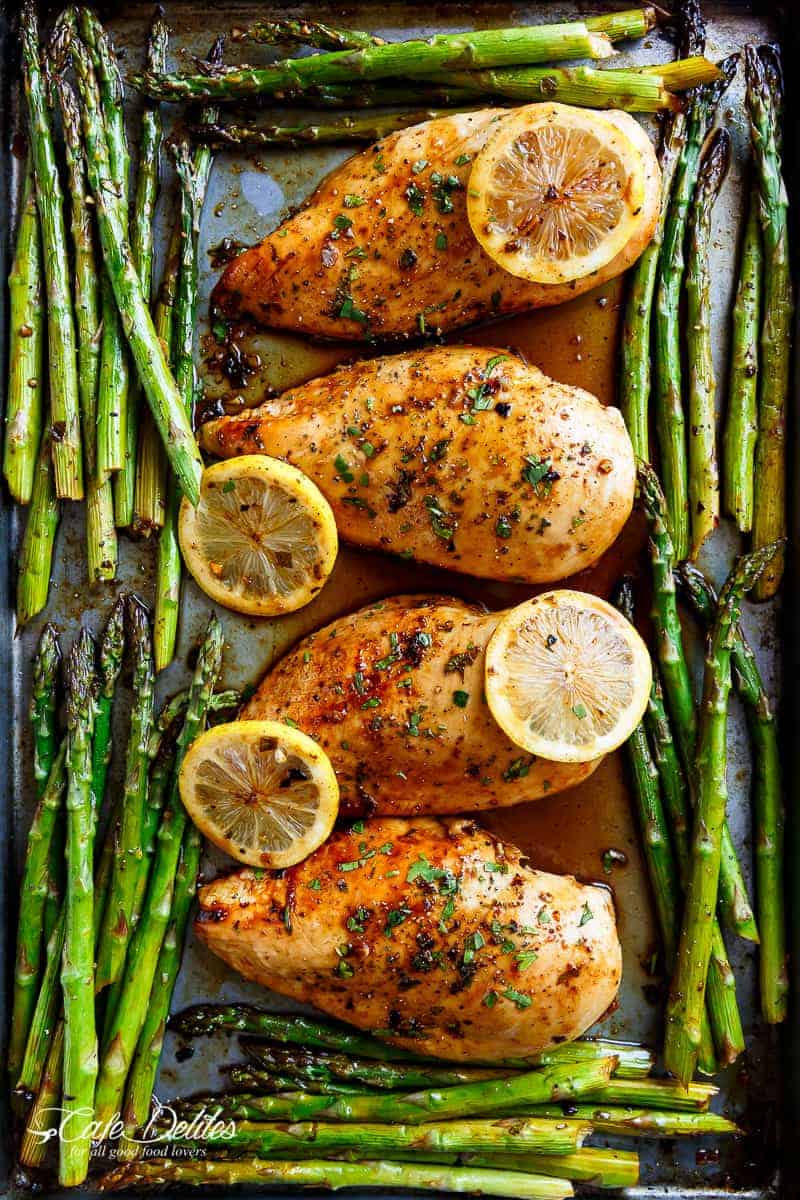 Find the recipe. You've already got some recipes to your liking and diet, right? As these are all delicious, feel free to vary your meals with them. Hope they all fit your taste!