Best Ever Foods Made With Mozzarella
Prefer cheeses for cooking? Love adding cheeses to all baked, grilled, stir-fried, deep-fried stewed, soup, and skillet dishes? Get these savory mozzarella recipes on hand. It does not only make the food cheesier but they also double their taste and flavor. Actually, almost all of us can't stand falling in love with cheesy dishes. The reason is simple. It can arouse our taste buds then satisfy them.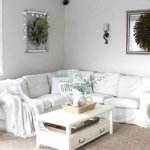 In this article, we're excited to share and recommend 30 best-ever foods made with mozzarella recipes. When it's hot out, cheesy and flavorful mozzarella sticks is a perfect treat for your hungry stomach. Kids have cravings for them and adults also give them a yes. And, a bowl of creamy mozzarella soup with mozza-ball skewers is so comforting during autumn and winter days. Your mouth waters when reading here? Let's check mozzarella recipes out!
#1 Pizza Margherita Grilled Cheeses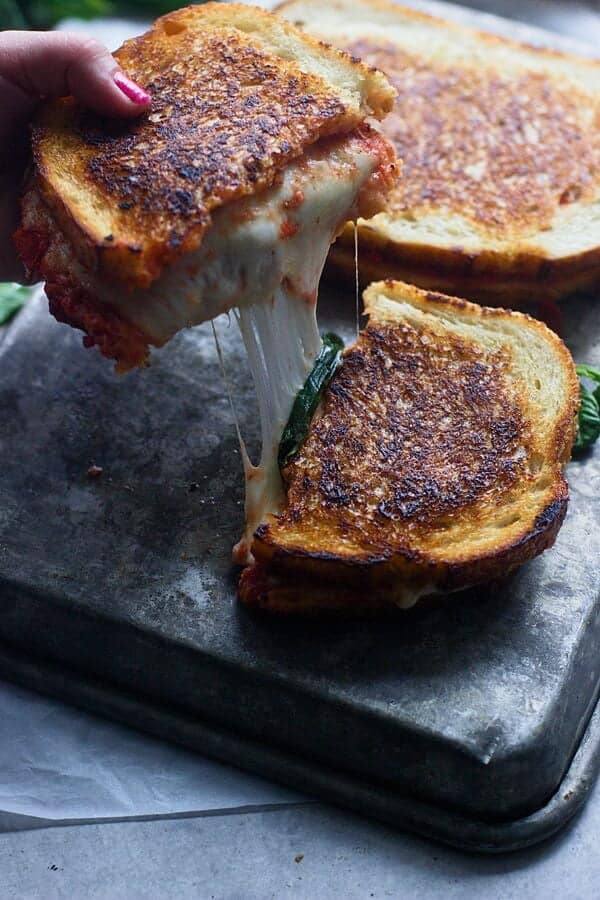 #2 Prosciutto & Mozzarella Skewers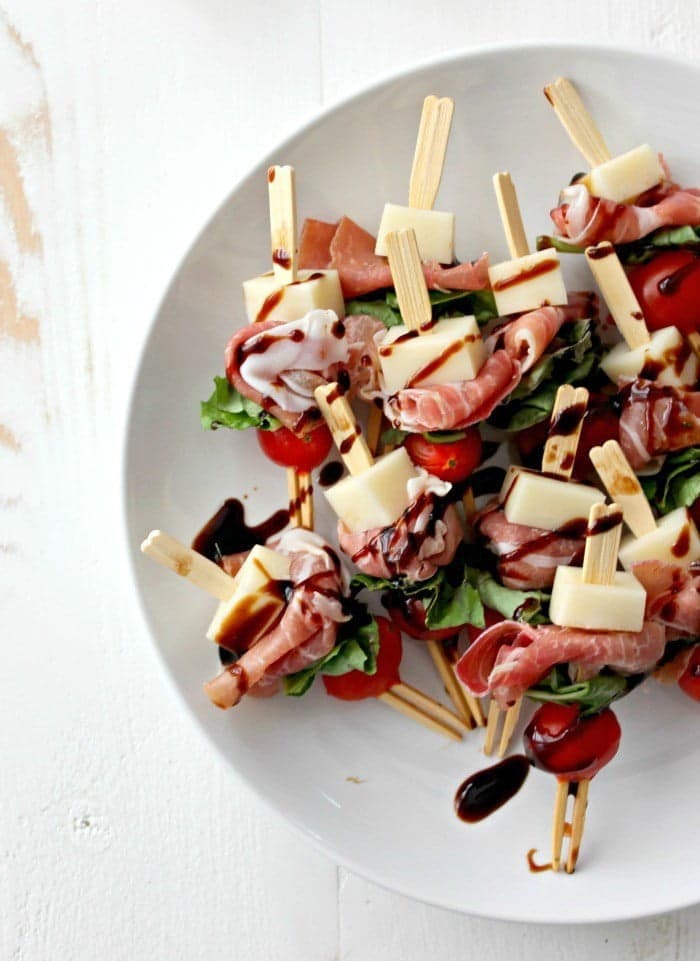 #3 Creamy Tomato Soup with Mozzarella-Ball Skewers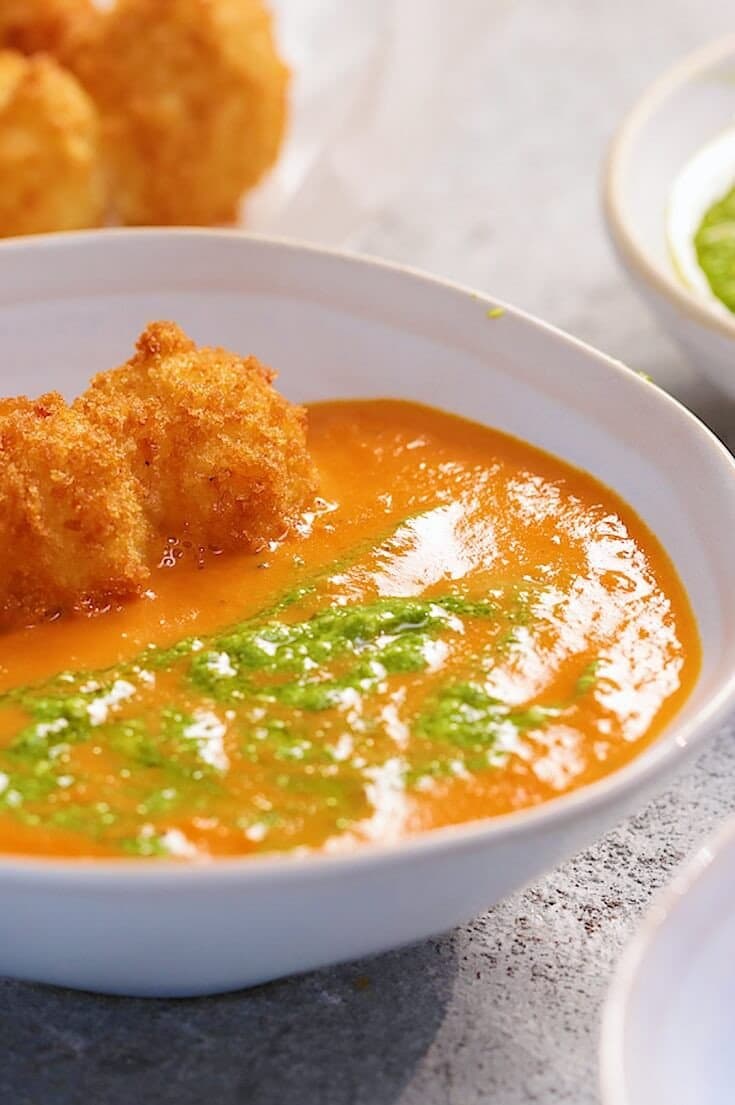 #4 Mozzarella Stuffed Meatballs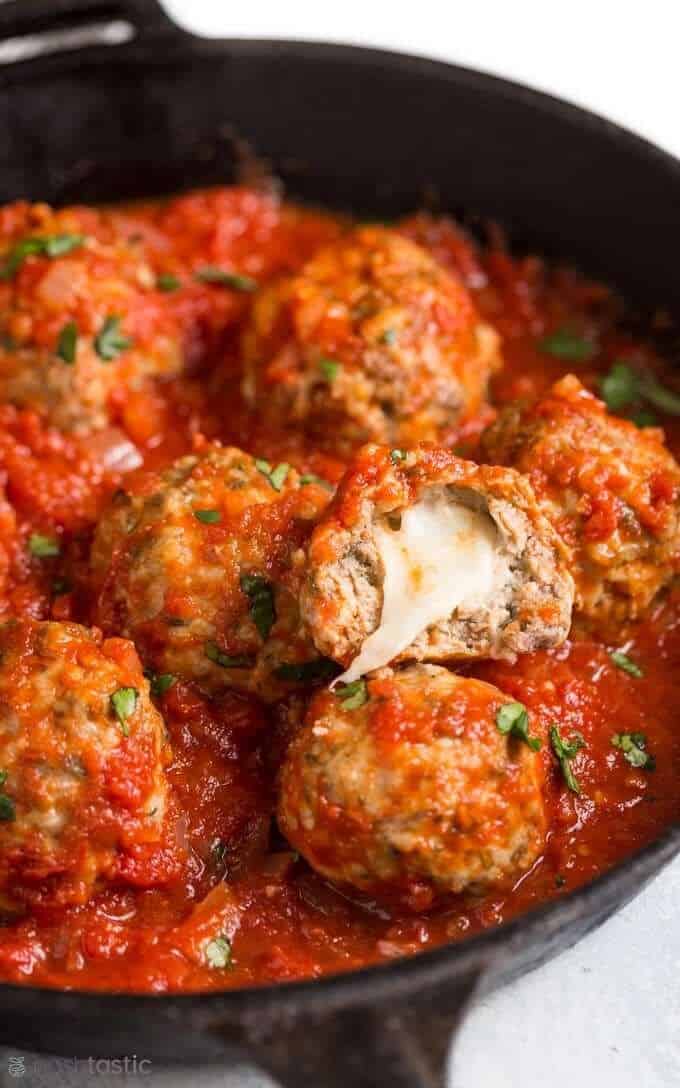 #5 Wonton Mozzarella Sticks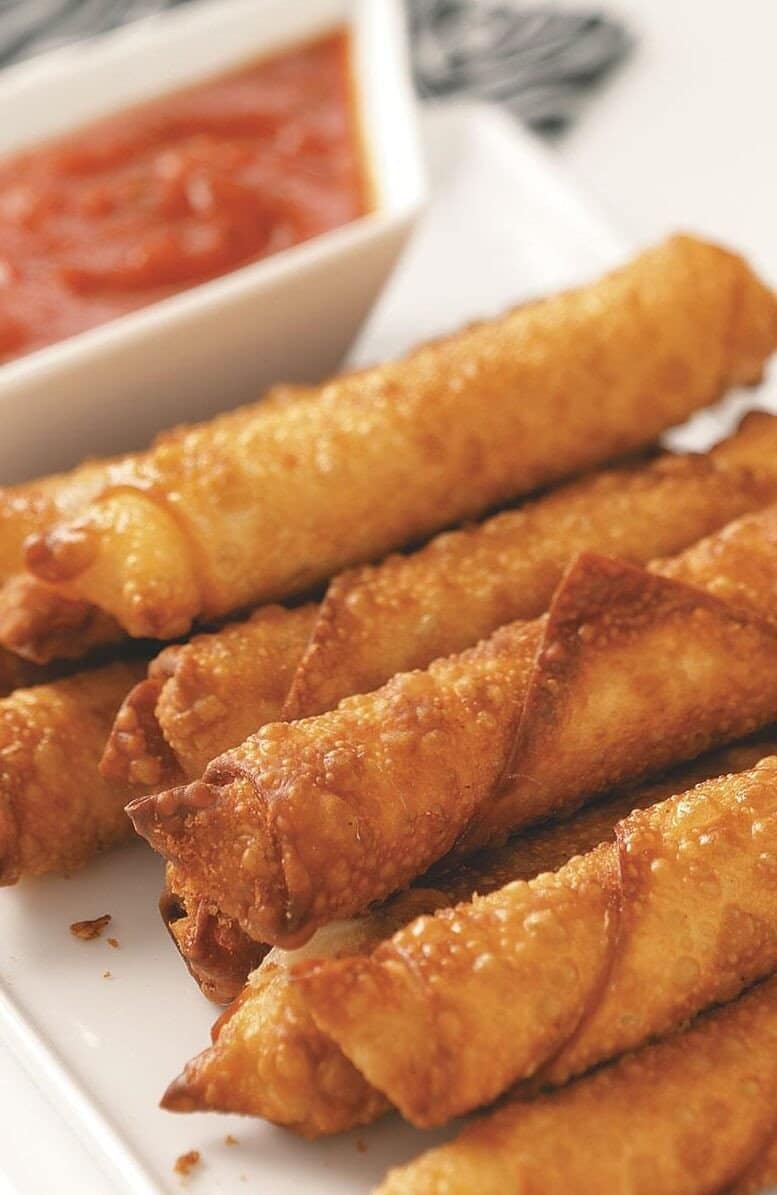 #6 Spinach Mozzarella Sticks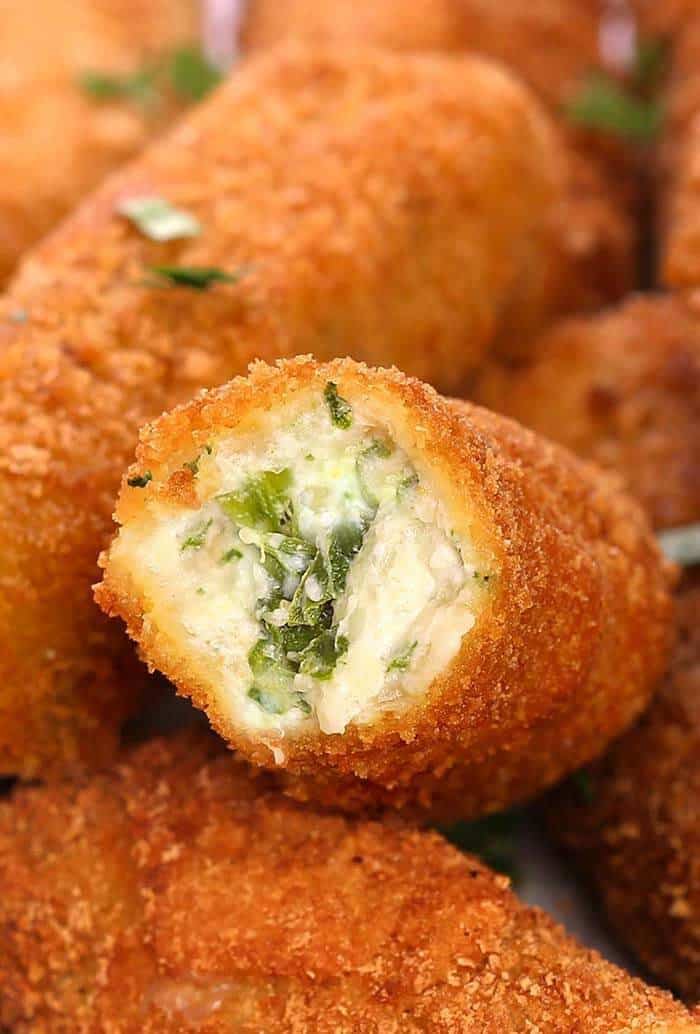 #7 Baked Mozzarella and Marinara Dip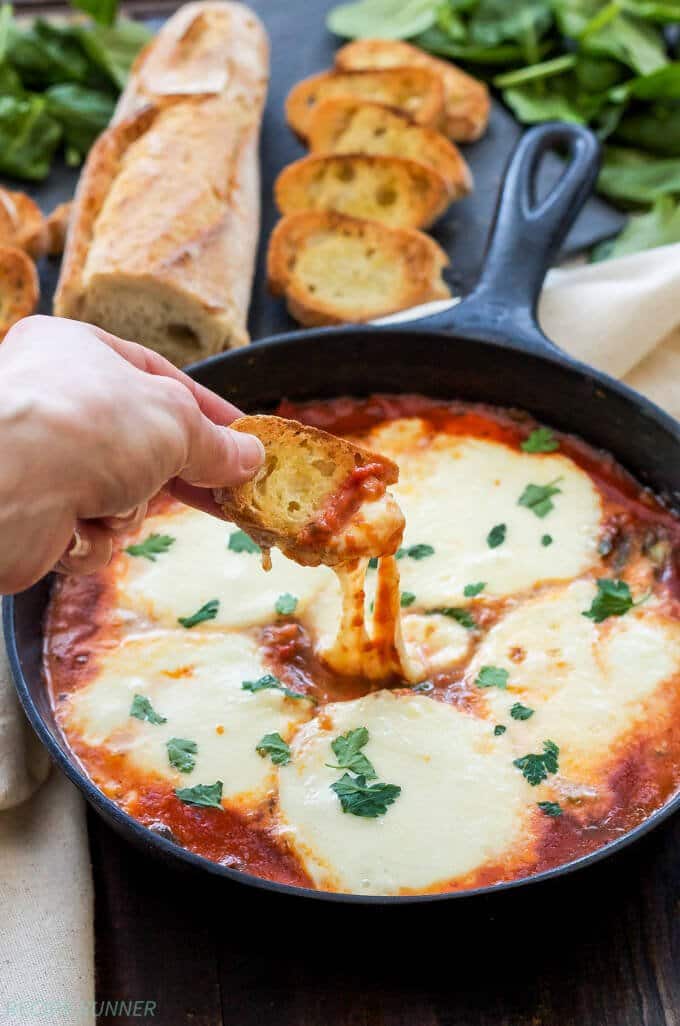 #8 Mozzarella Stuffed Baked Pork Chops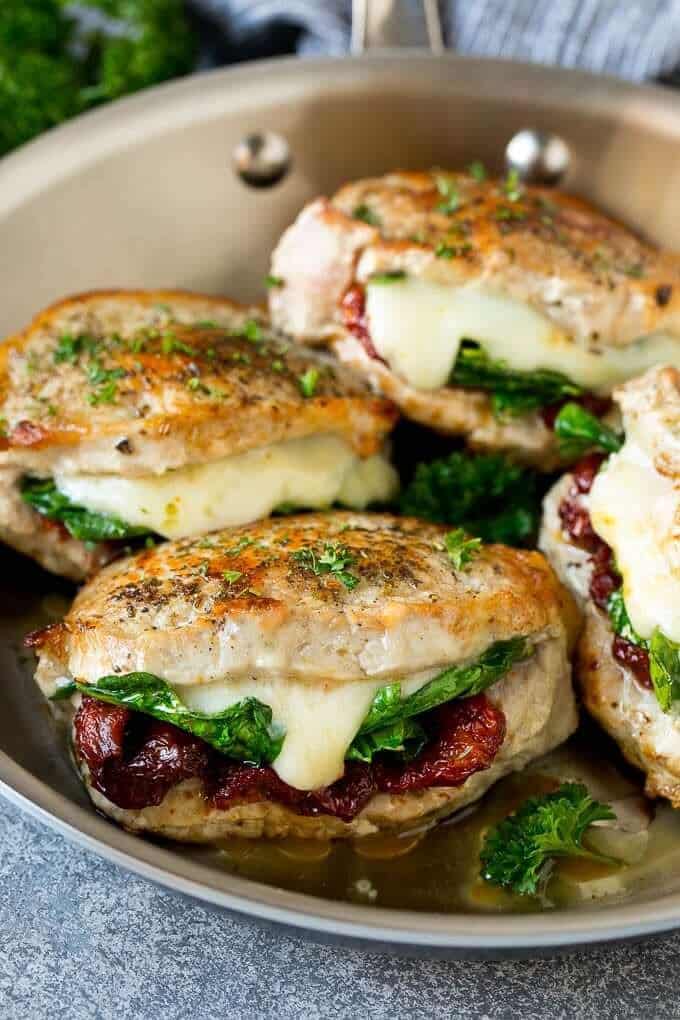 #9 Partybrot Tomate-Mozzarella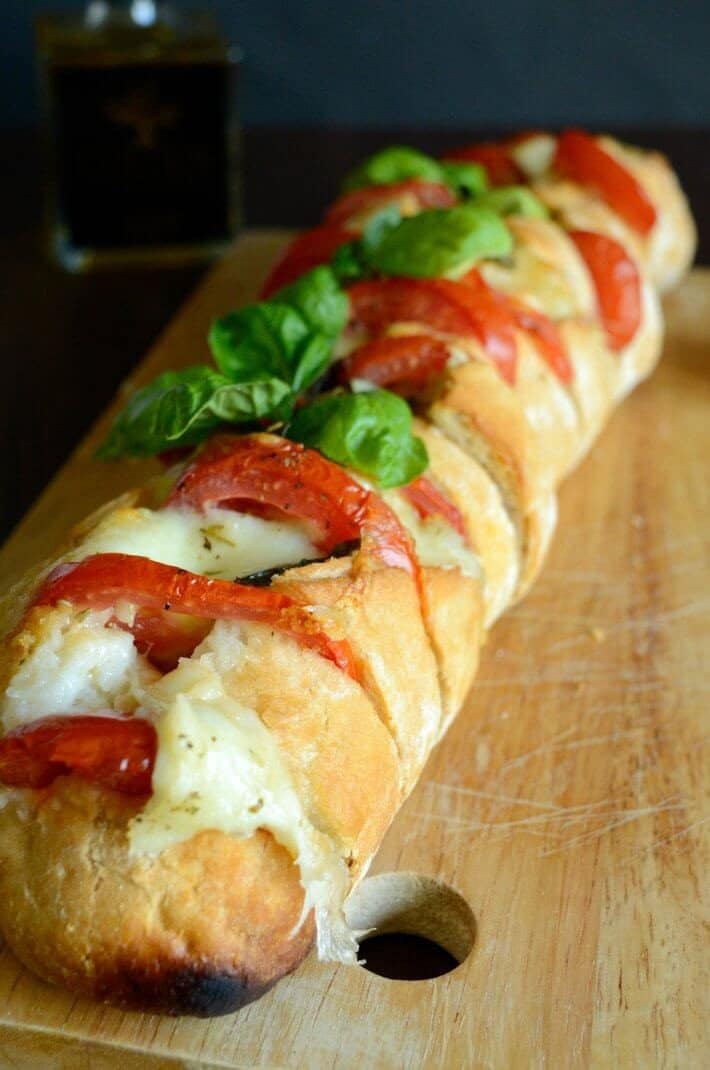 #10 Creamy Shrimp and Mozzarella Pasta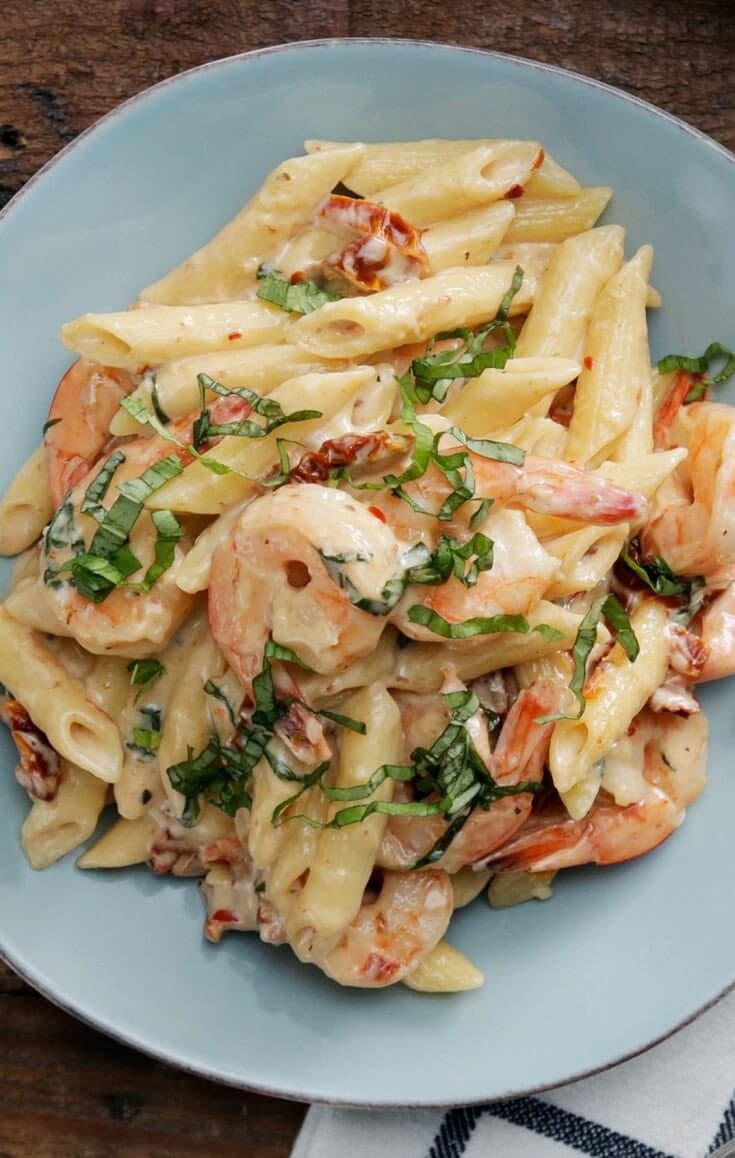 #11 Avocado Salad with Tomatoes, Mozzarella, Cucumber, Red Onions, and Basil Pesto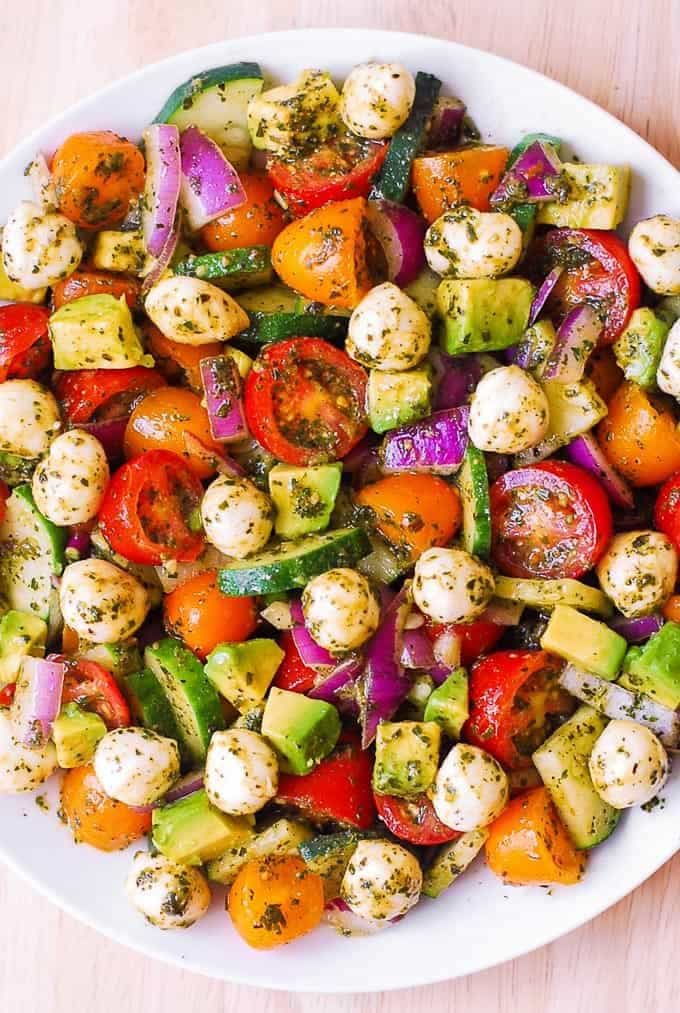 #12 Caprese Grilled Filet Mignon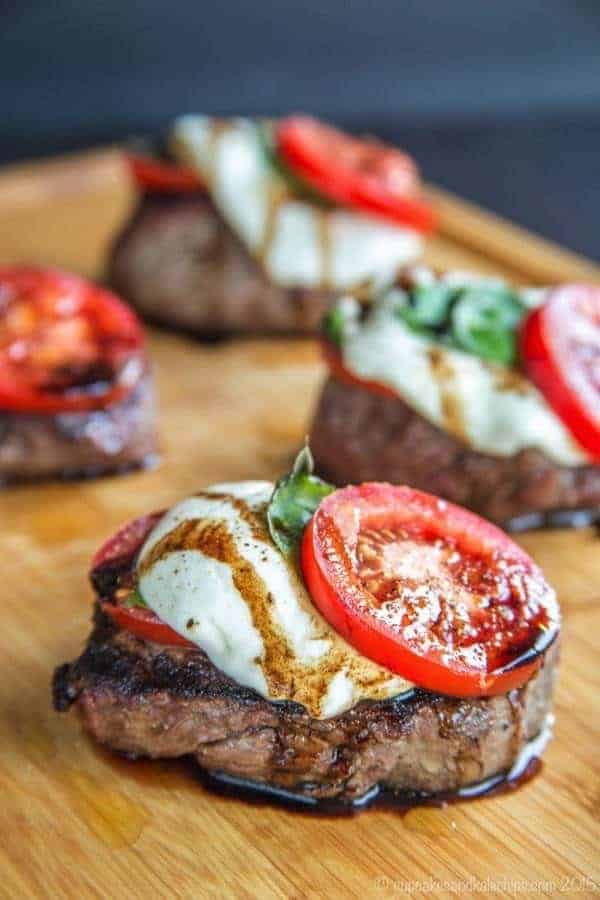 #13 Keto Mozzarella Sticks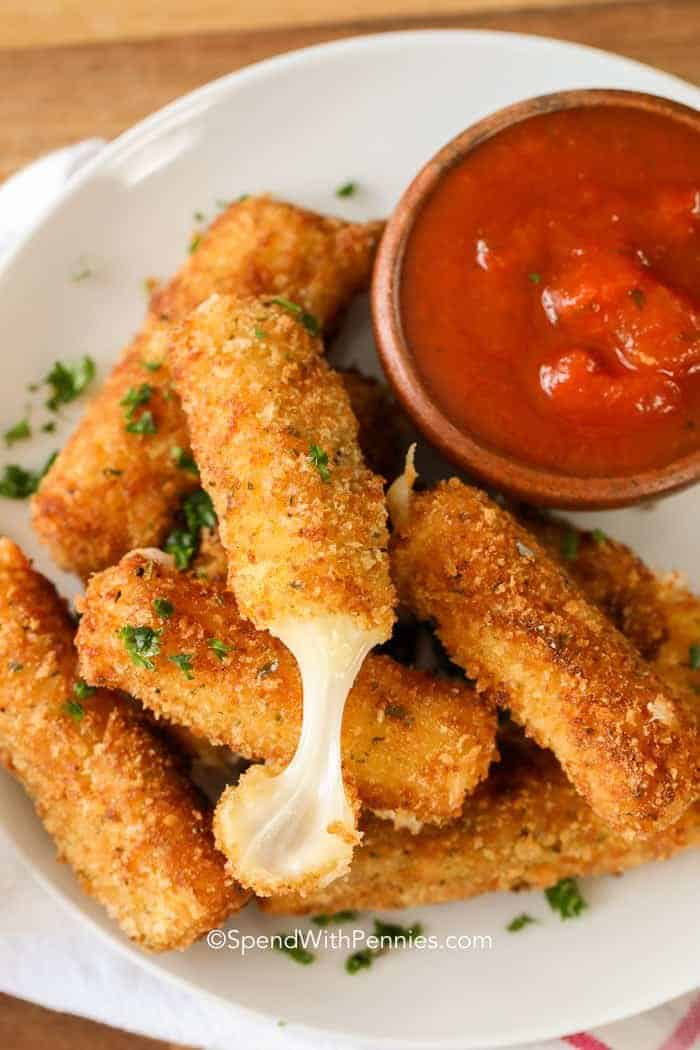 #14 Gnocchi with Tomatoes and Mozzarella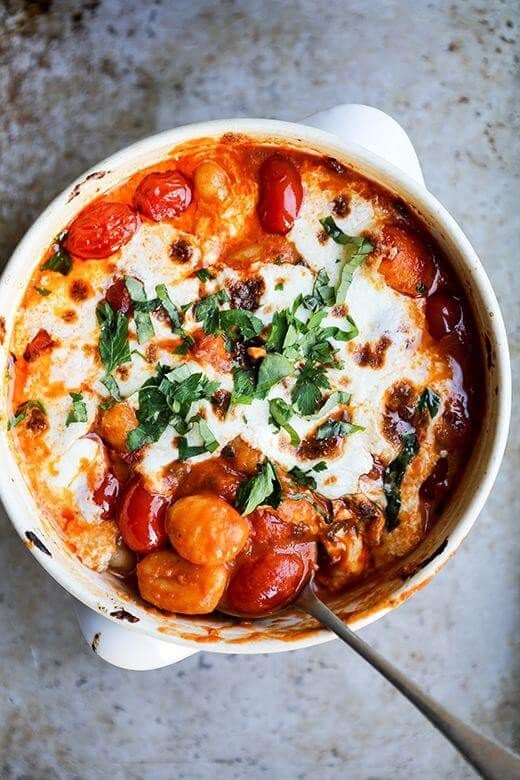 #15 Mozzarella Crab Cake Poppers