Best Mushroom Dinners You Should Know
Have cravings for mushroom variations? Can't stand falling in love with the taste and flavor of mushrooms? Serve these delicious mushroom dishes for dinner. Simple cooked with simple spices or with a number of ingredients, including cheeses, veggies, chicken, beef, pork, shrimp and salmon, mushrooms certainly delight the taste buds of both kids and adults. As their companion varies, eaters of different diets can give them a try. If you are vegetarians and vegans, roasted butter mushrooms for dinner would be a perfect choice.
The list below is about 30 best mushroom dinners you should know. If you are looking for something tasty and healthy for dinner or do not have any idea to make with mushrooms, these are right up your street. Plus, some of them are amazingly simple and quick to serve and more importantly, suitable for the summer months. Let's check them out!
1. Creamy Mushroom Pasta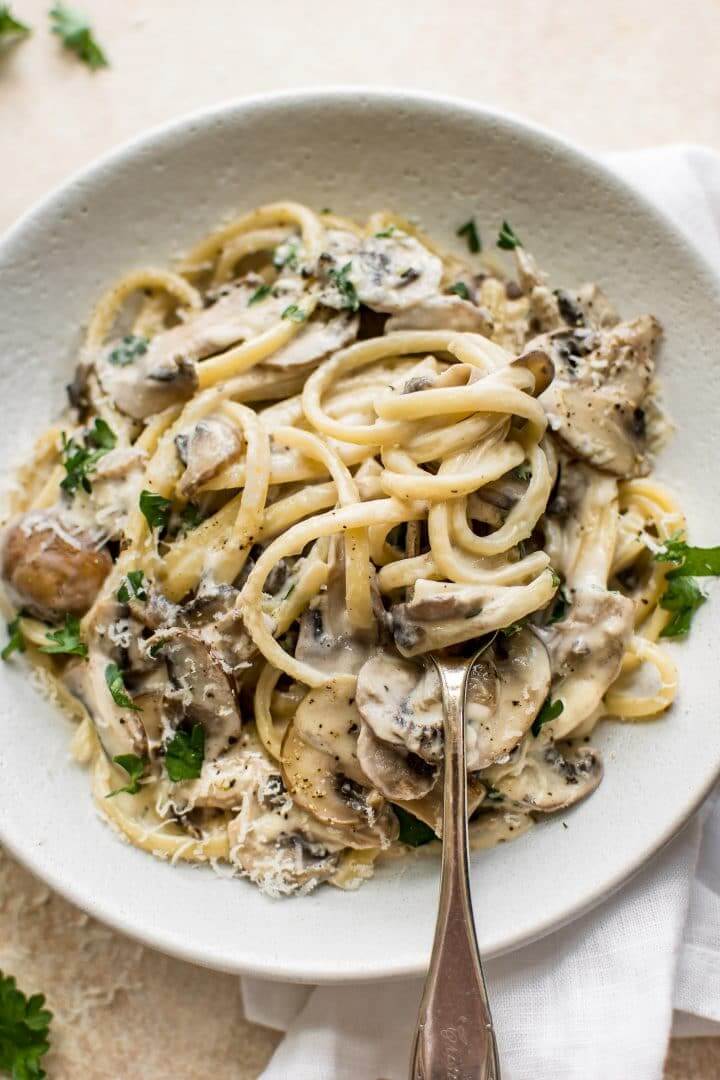 2. Creamy Mushroom and Spinach Gnocchi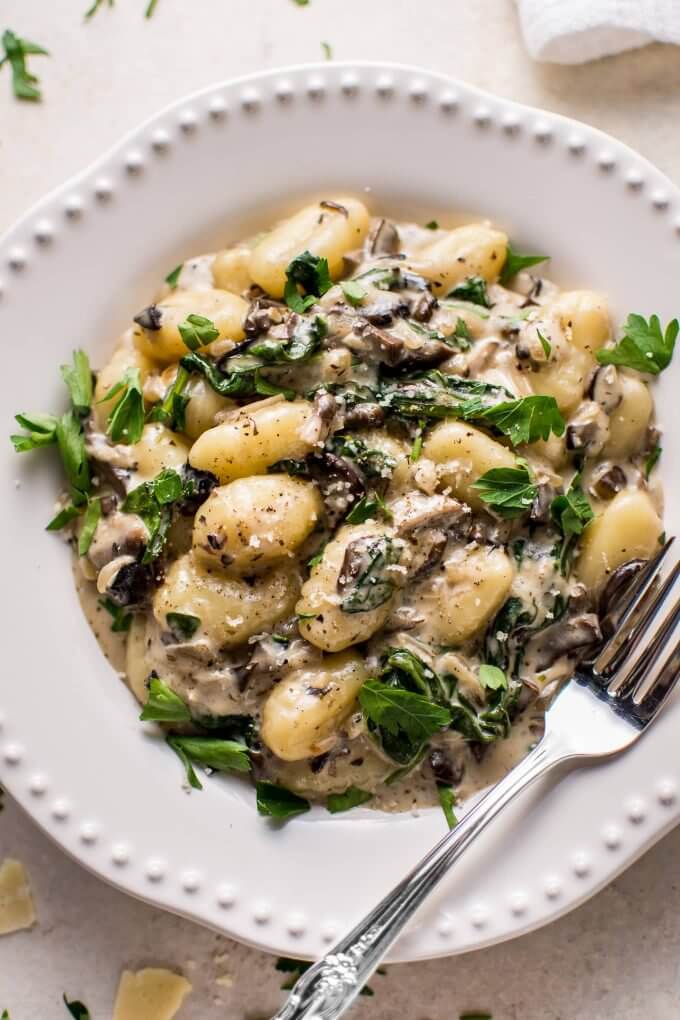 3. Garlic Butter Mushrooms Pork Chops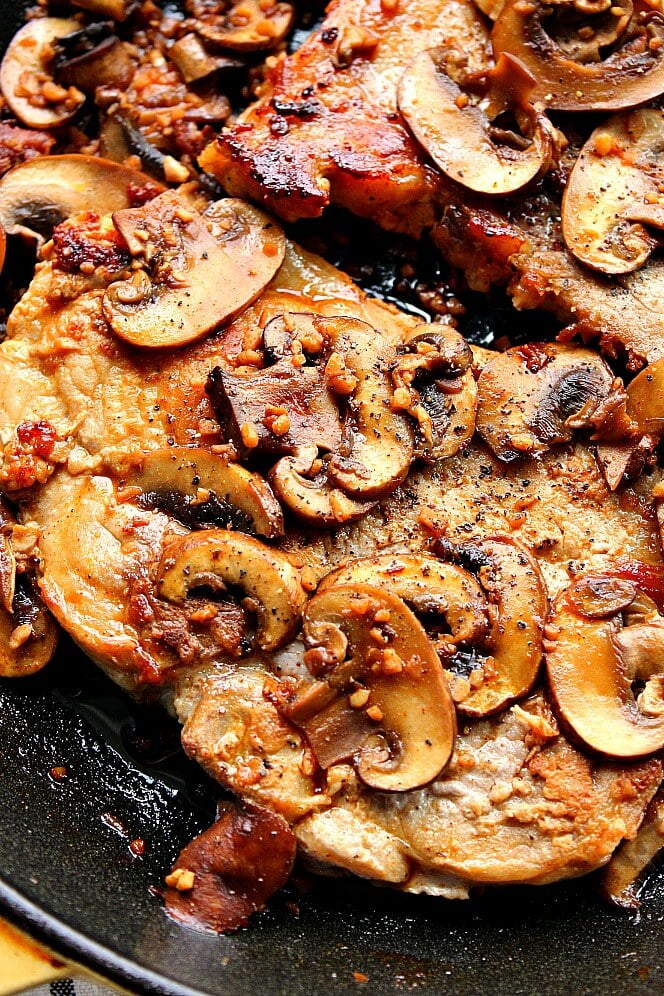 4. Vegan Creamy Polenta and Red Wine Mushrooms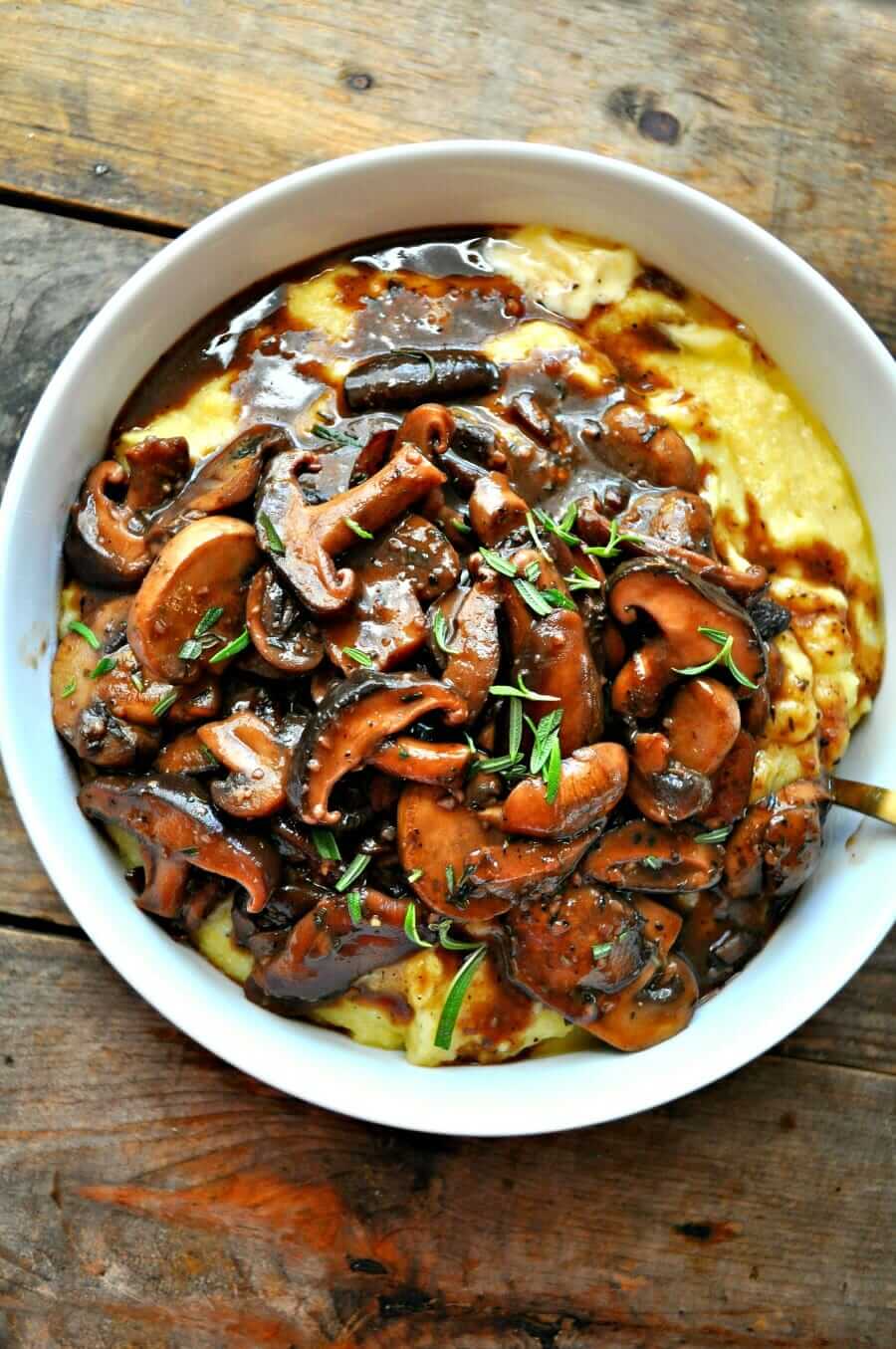 5. Enchilada Stuffed Grilled Portobello Mushrooms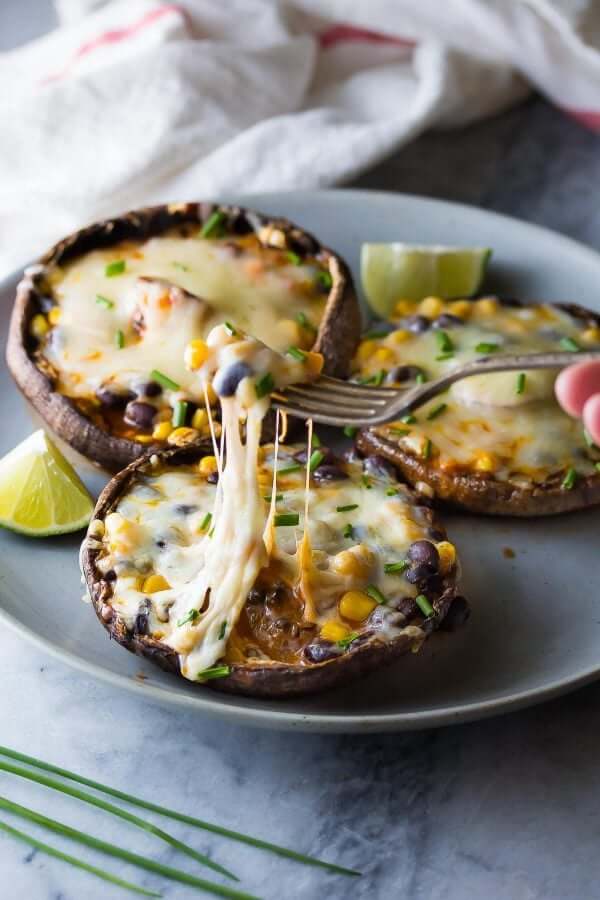 6. One Skillet Chicken with Mushroom Cream Sauce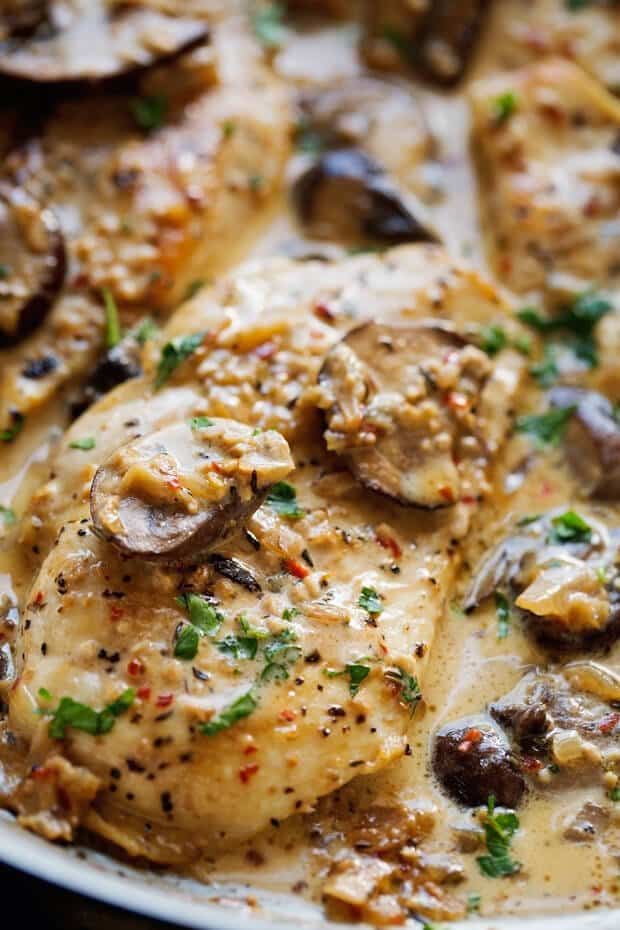 7. Panda Express Mushroom Chicken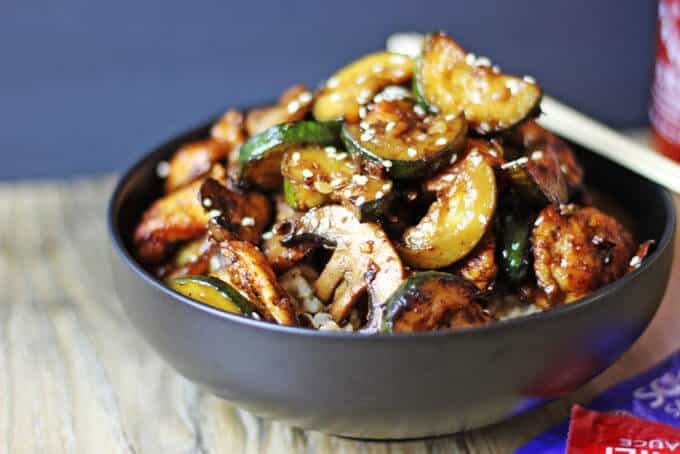 8. Easy Mushroom Garlic Pasta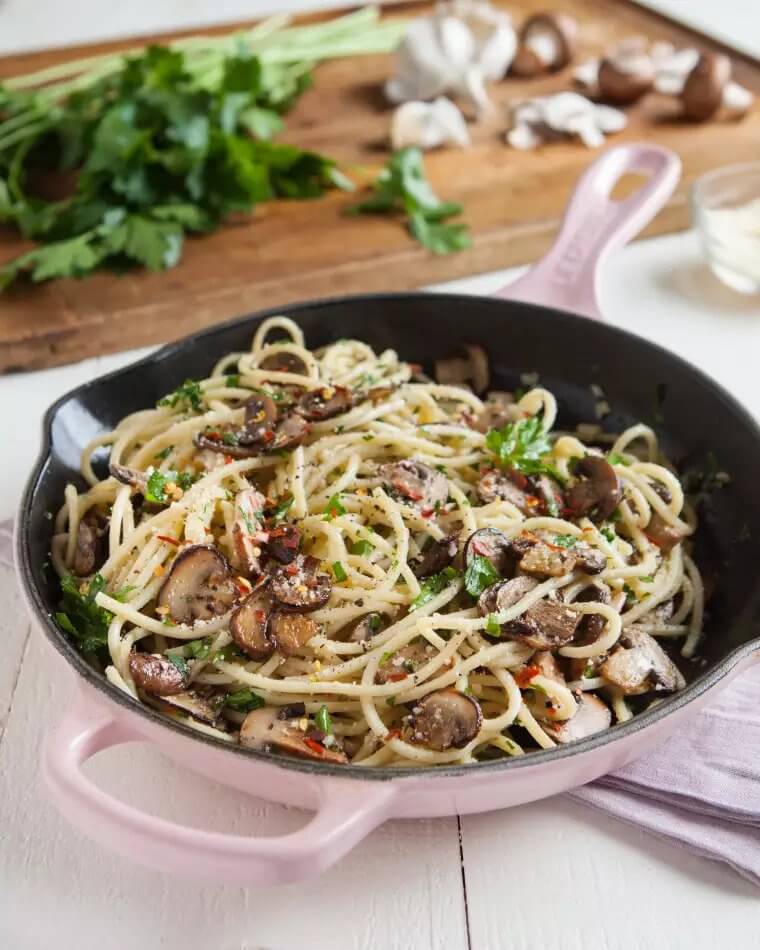 9. Asian Ramen Mushroom Noodles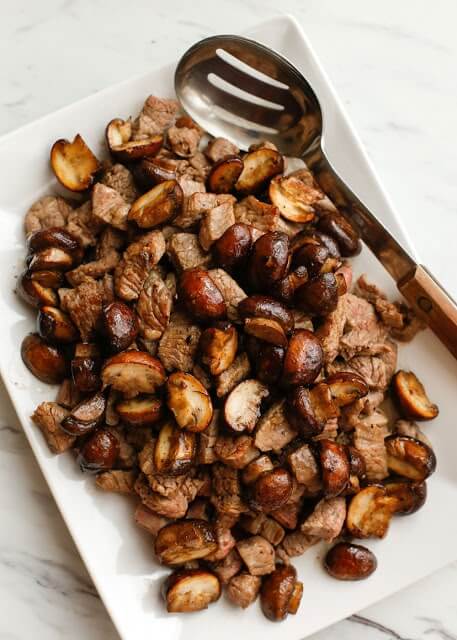 10. Vegan Mushroom Stroganoff with Rice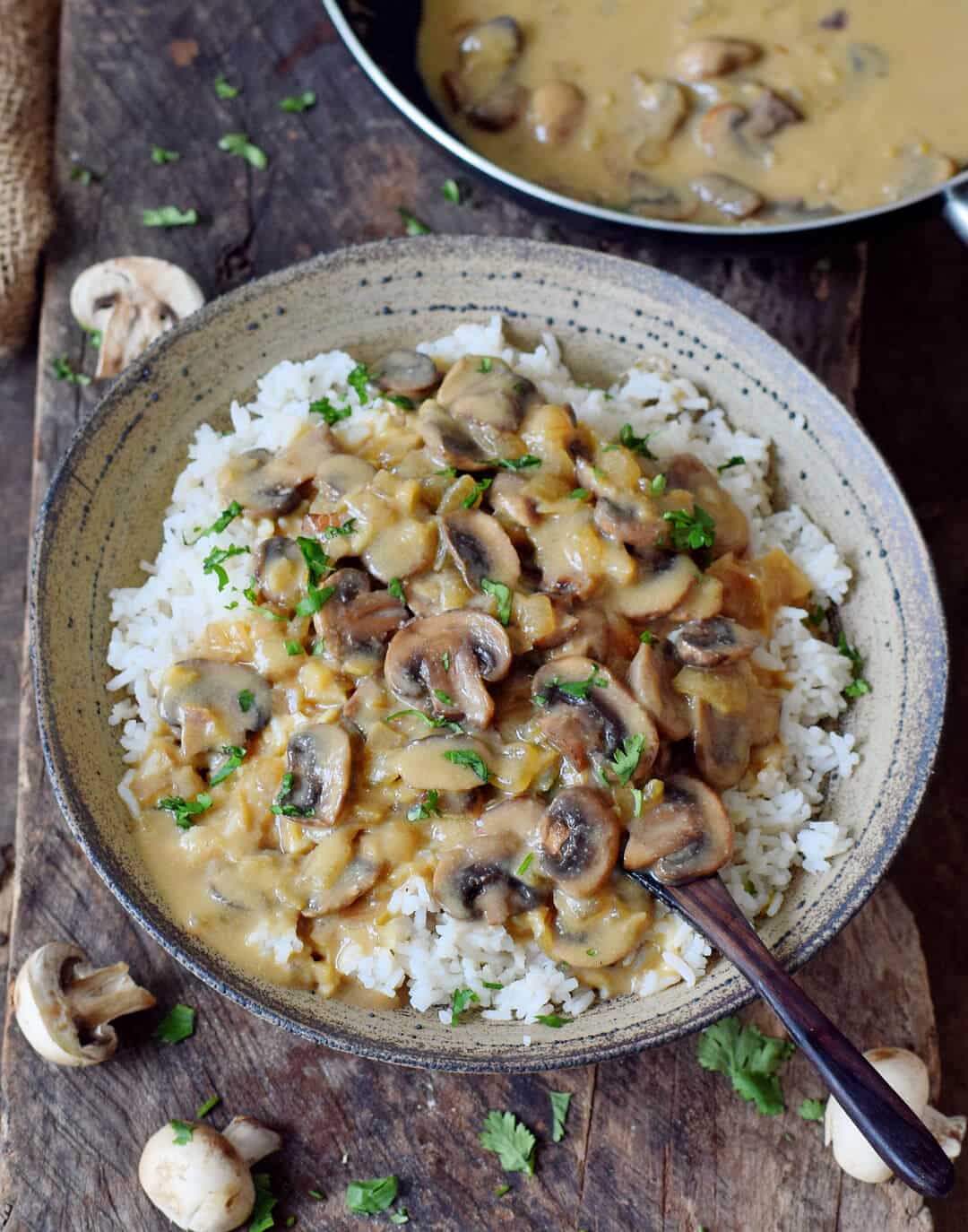 11. Mushroom Ravioli with Spinach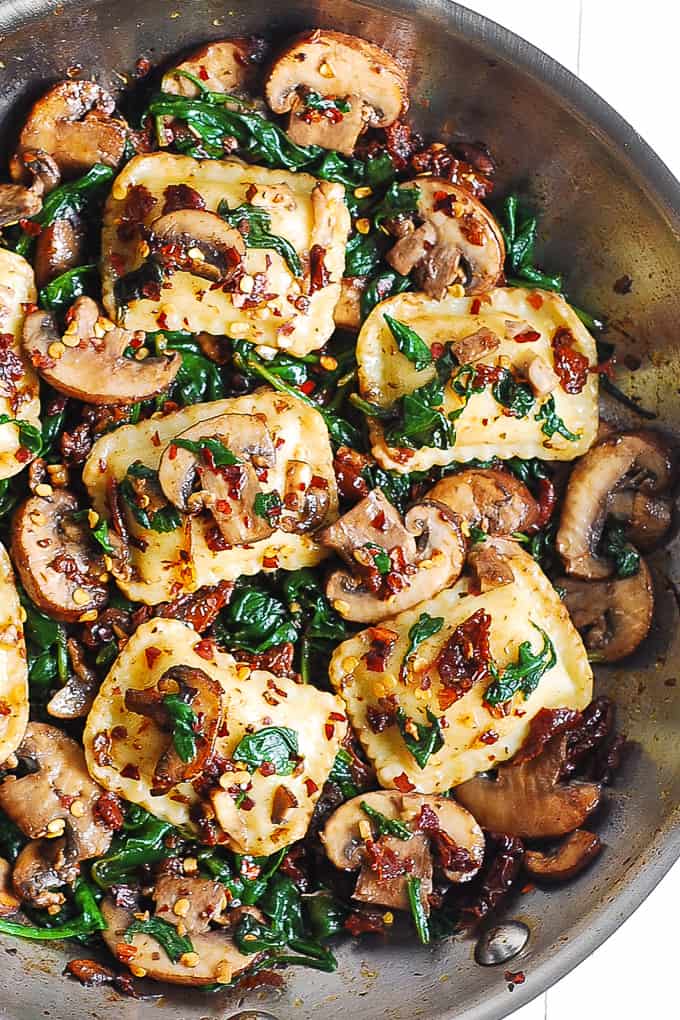 12. Mushroom Curry with Spinach & Chickpeas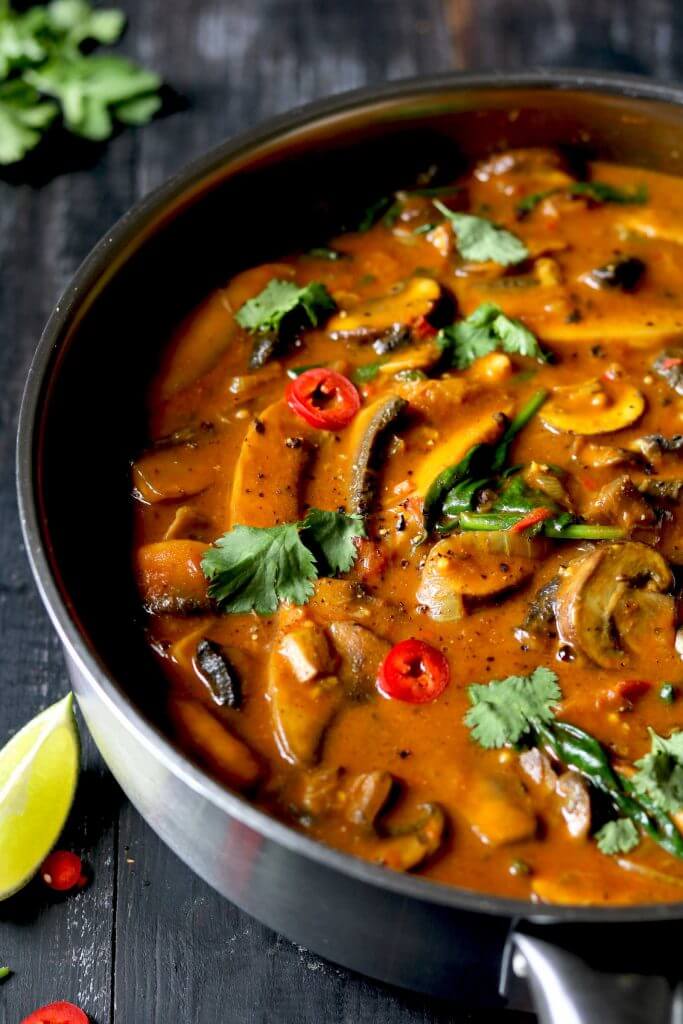 13. Cheesy Baked Chicken with Mushrooms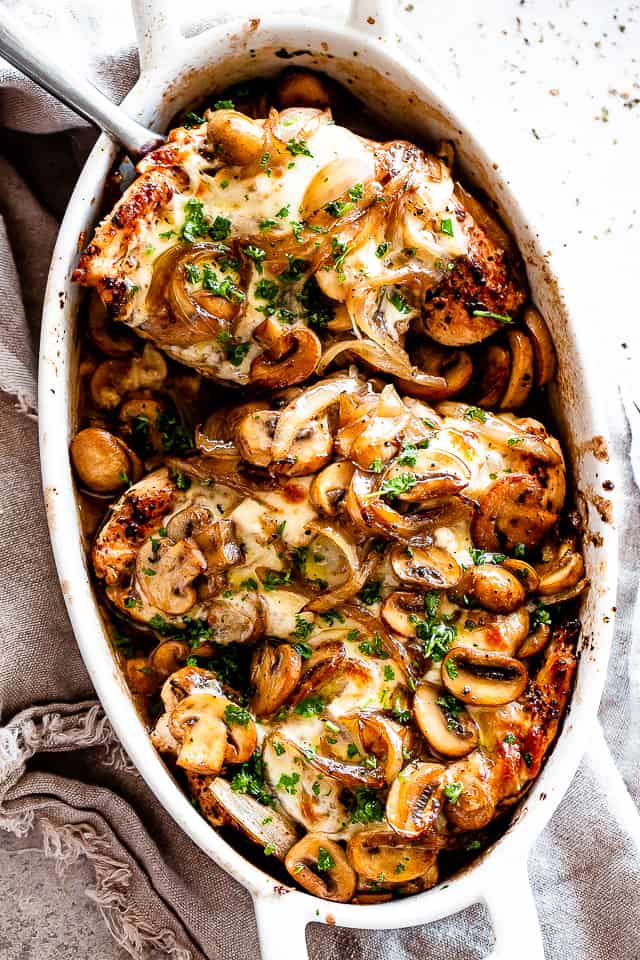 14. Cheesy Garlic Mushroom Stuffed Chicken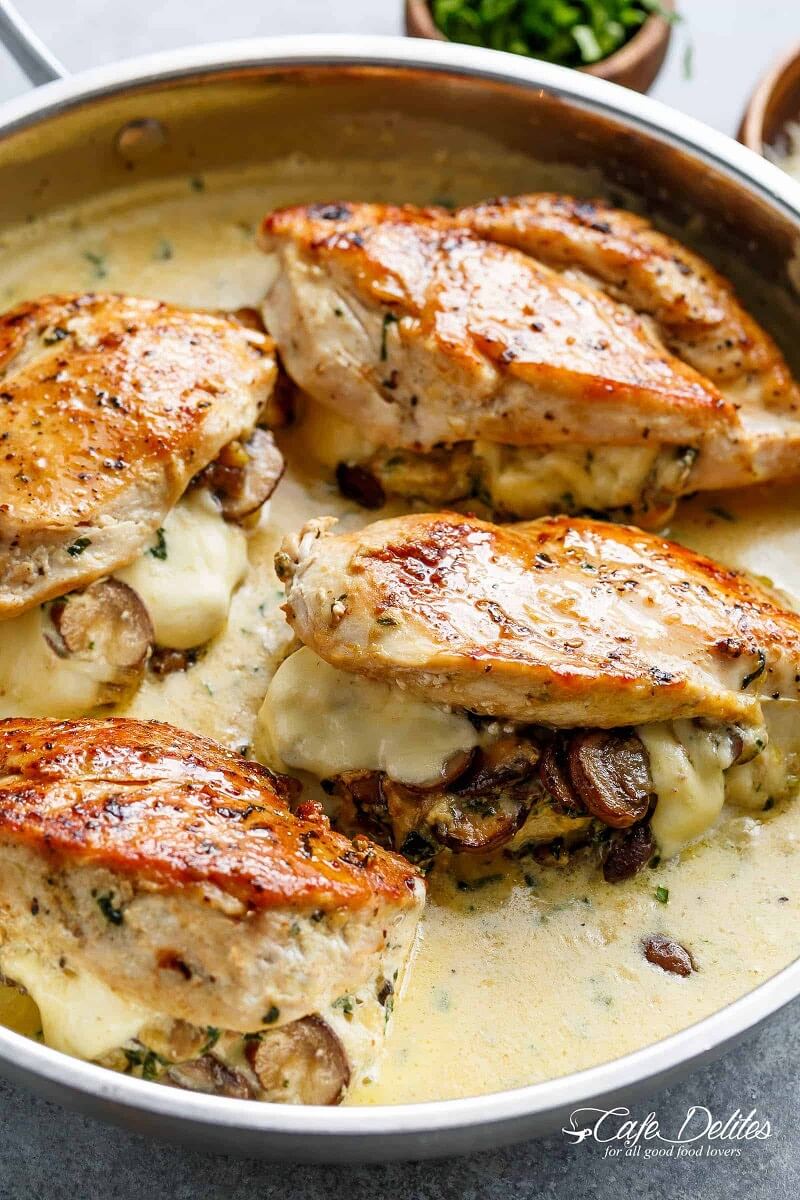 15. Creamy Mushroom Beef Chuck Roast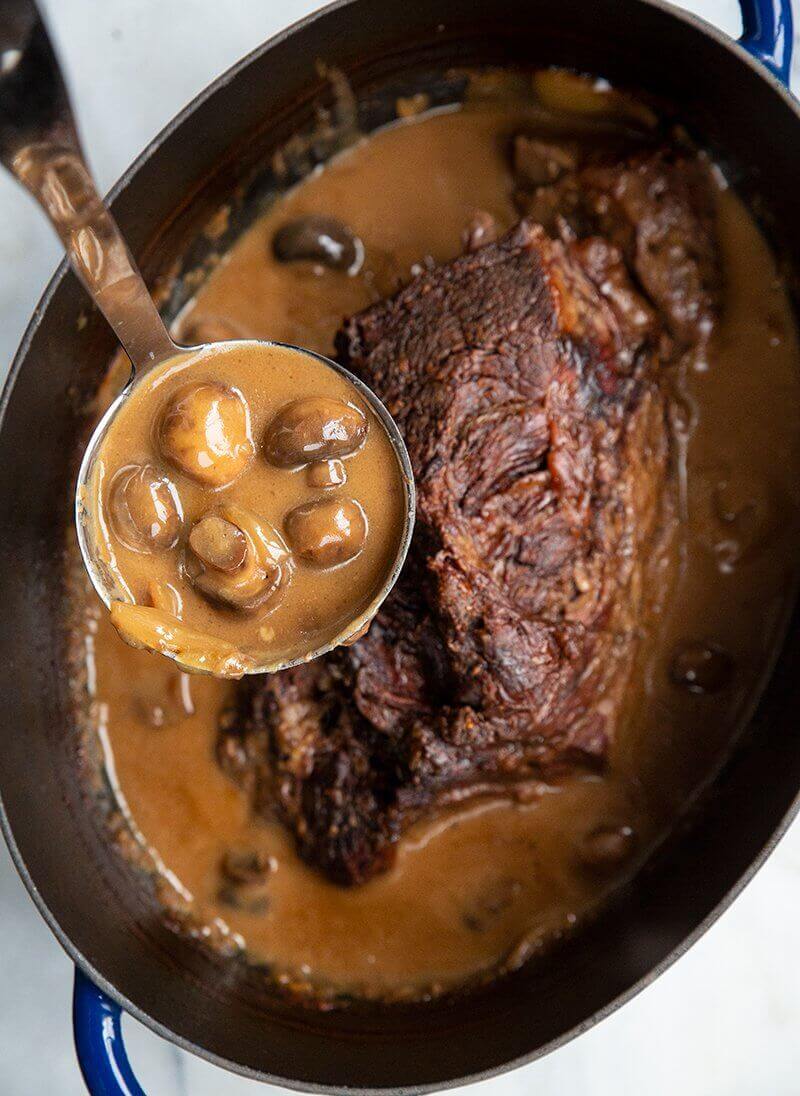 16. Beef and Mushroom Stroganoff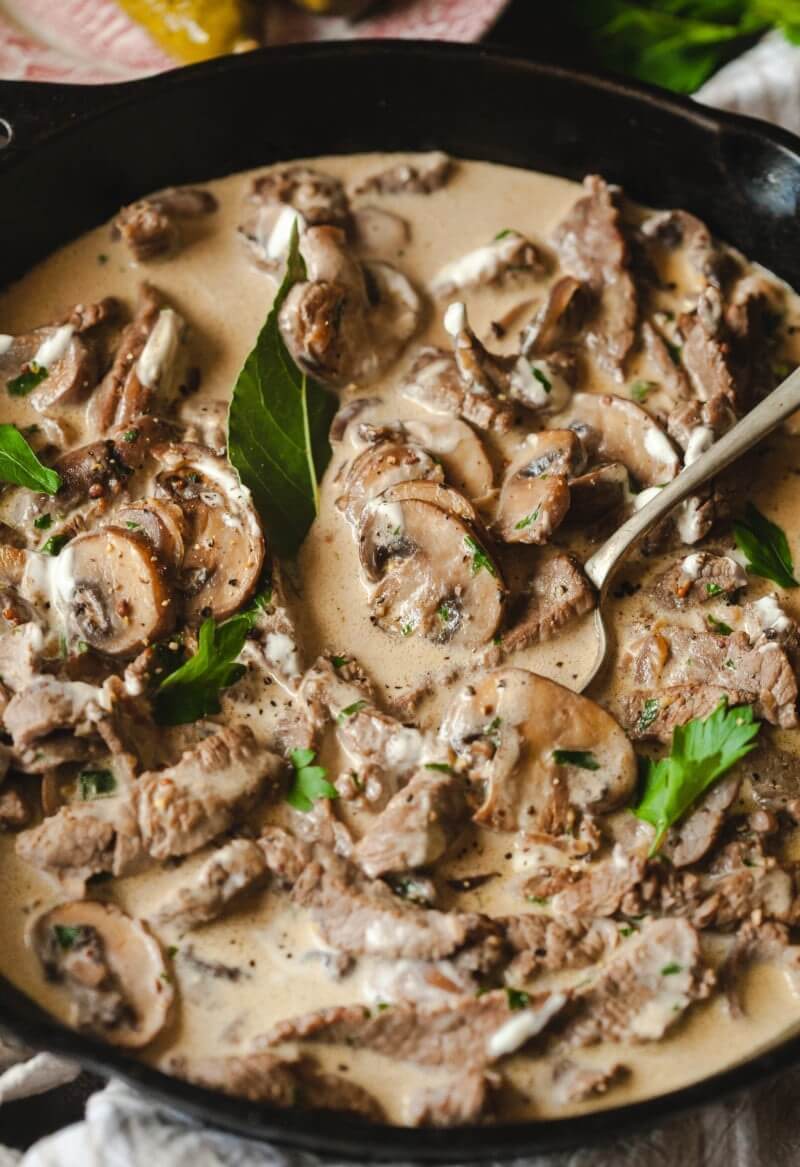 17. Sicilian-Style Salmon with Garlic Mushrooms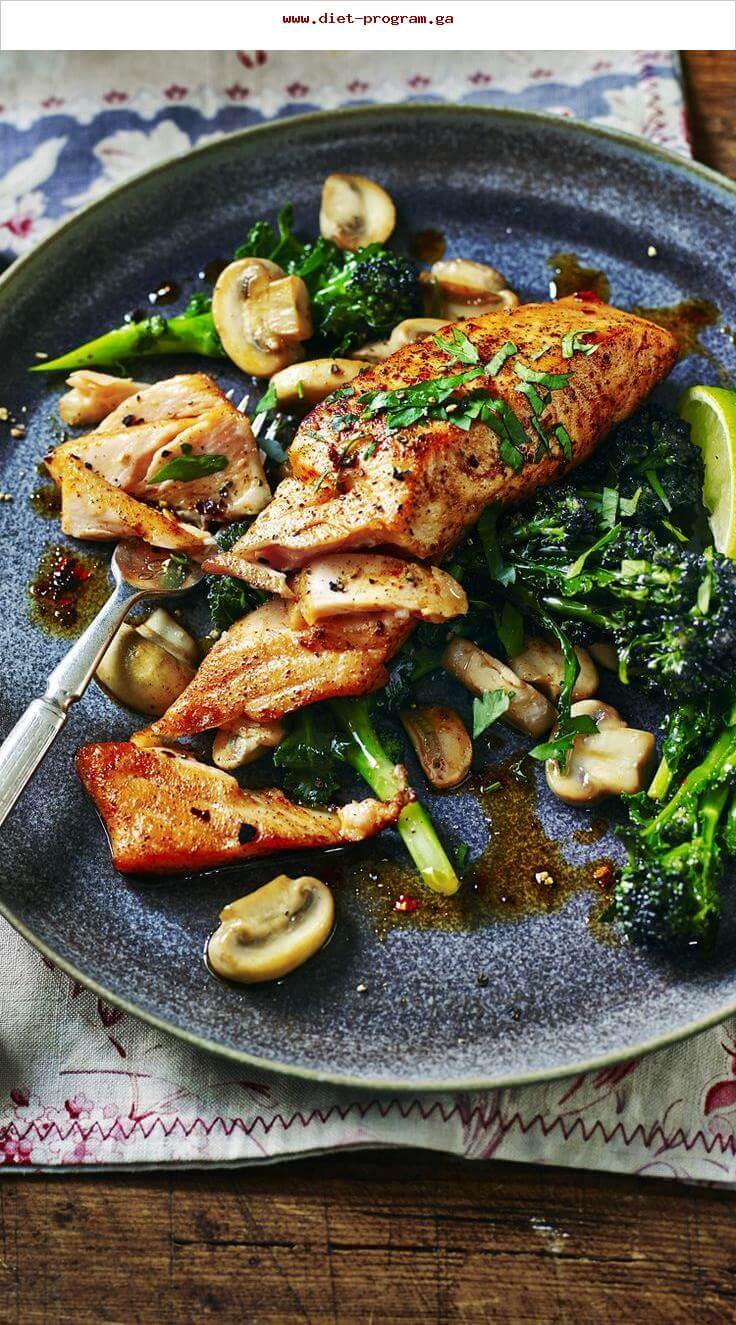 18. Buttery Garlic Mushrooms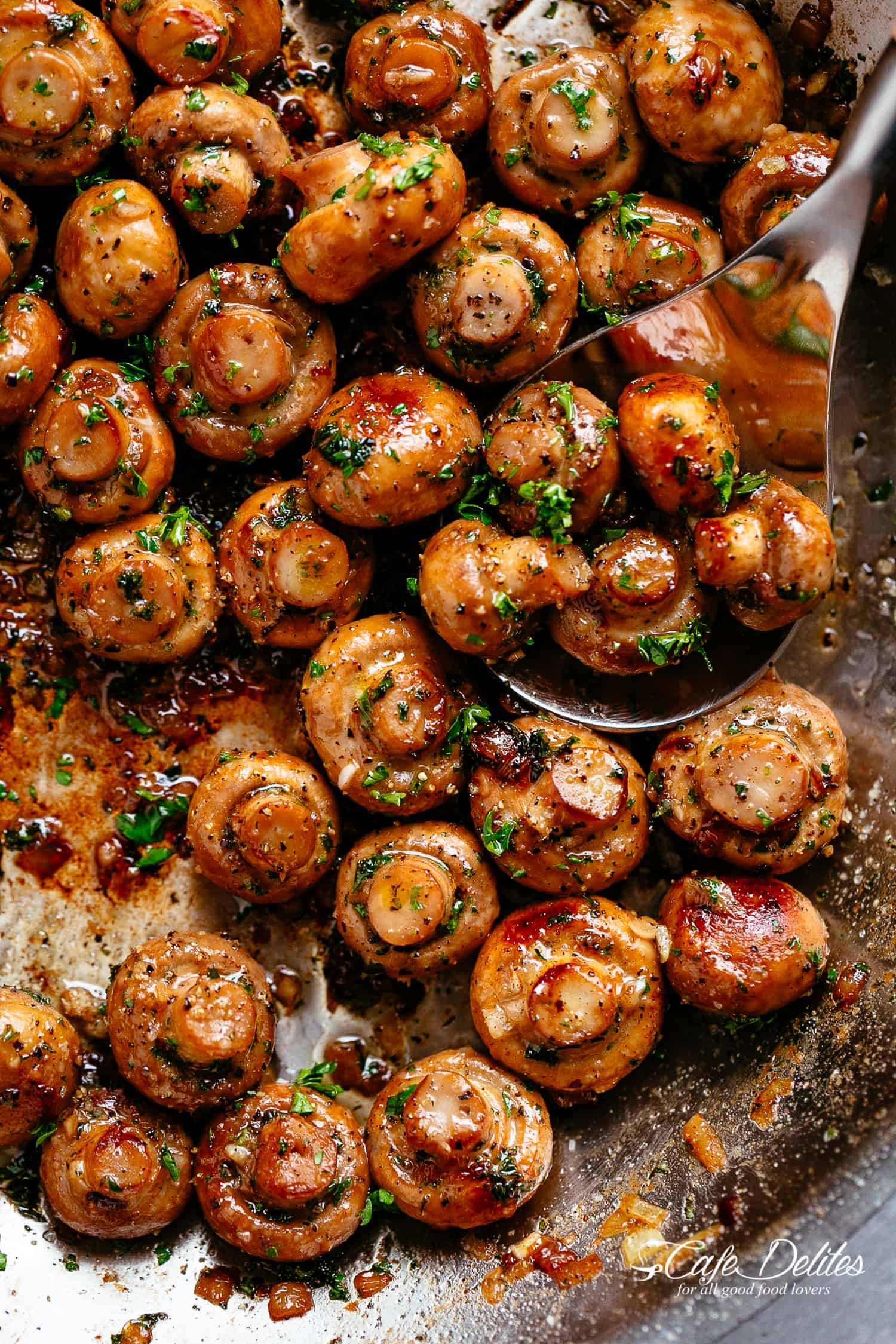 19. Mushroom Asparagus Chicken Stir-Fry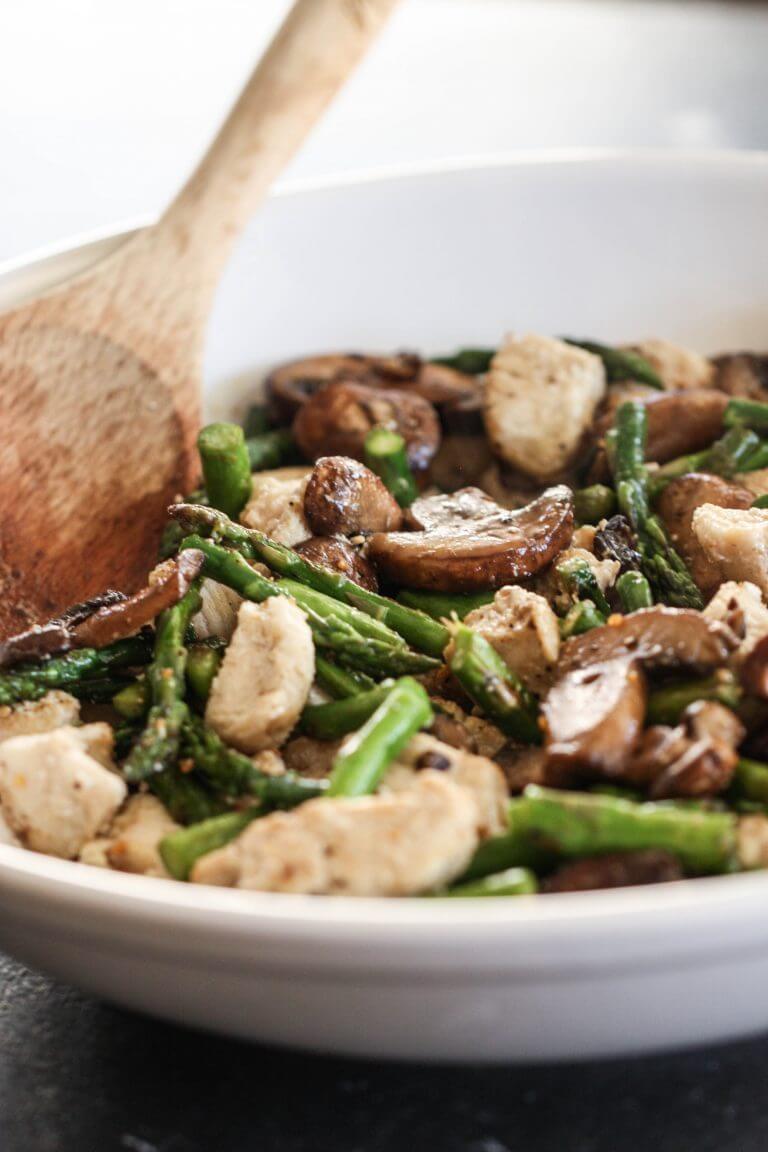 20. Healthy Mushroom Alfredo Pasta Bake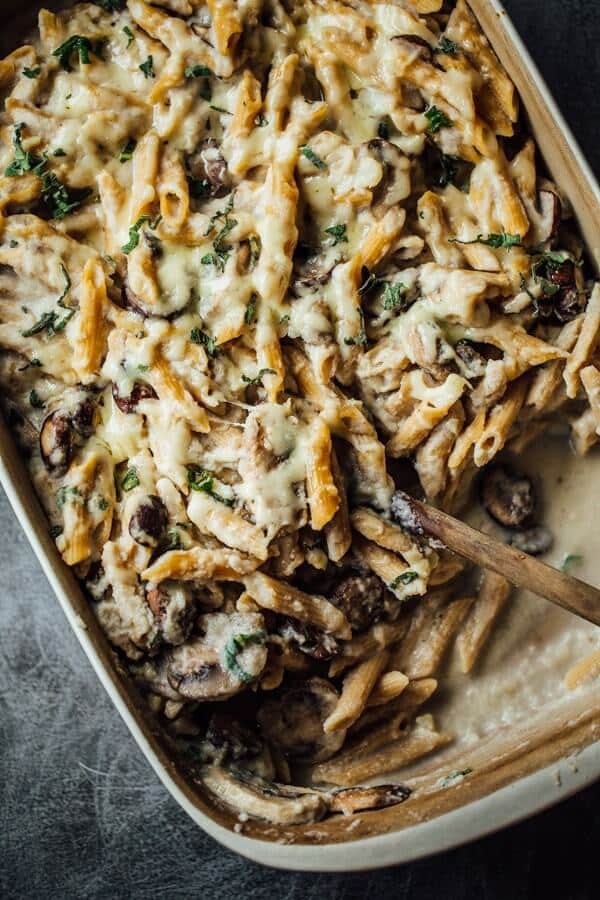 21. Salisbury Steak Recipe with Mushroom Gravy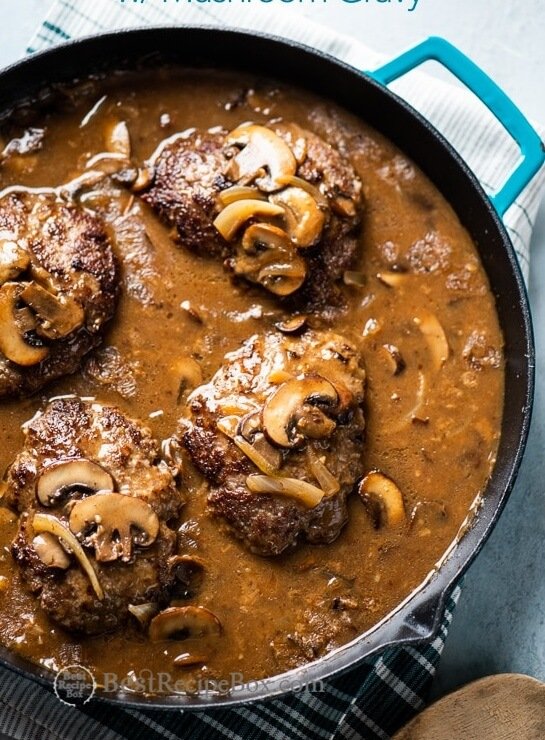 22. Seafood Ravioli with Spinach and Mushrooms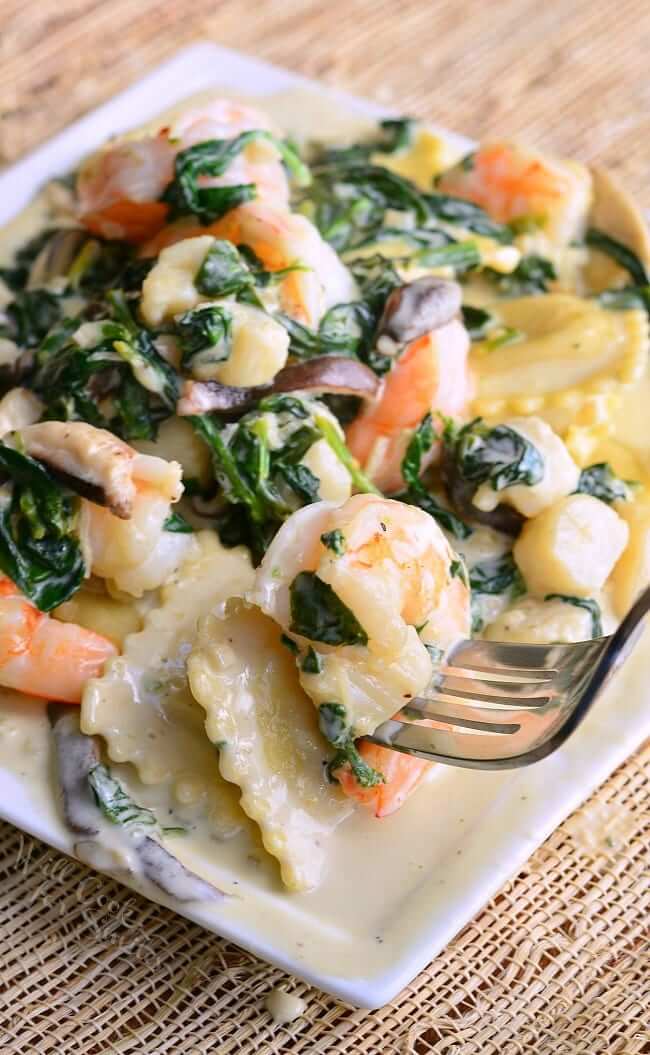 23. Creamy Shrimp and Mushroom Pasta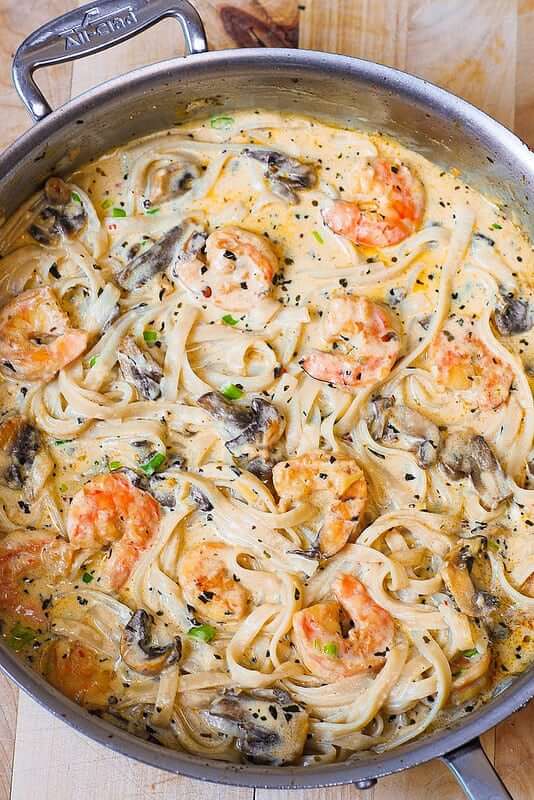 24. Sausage, Pepper and Mushroom Hash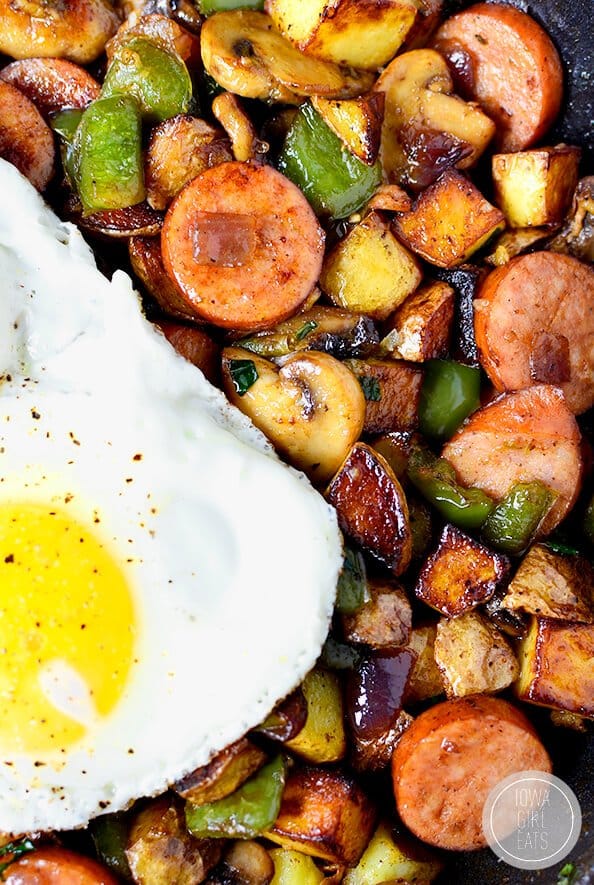 25. Swiss Pan Burgers with Rosemary-Mushroom Pan Sauce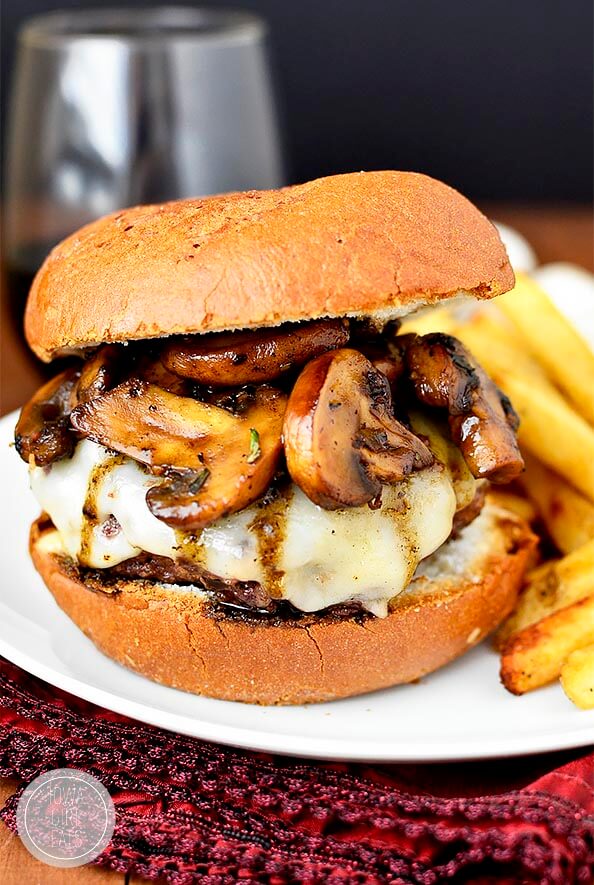 26. Baked Mushroom Rice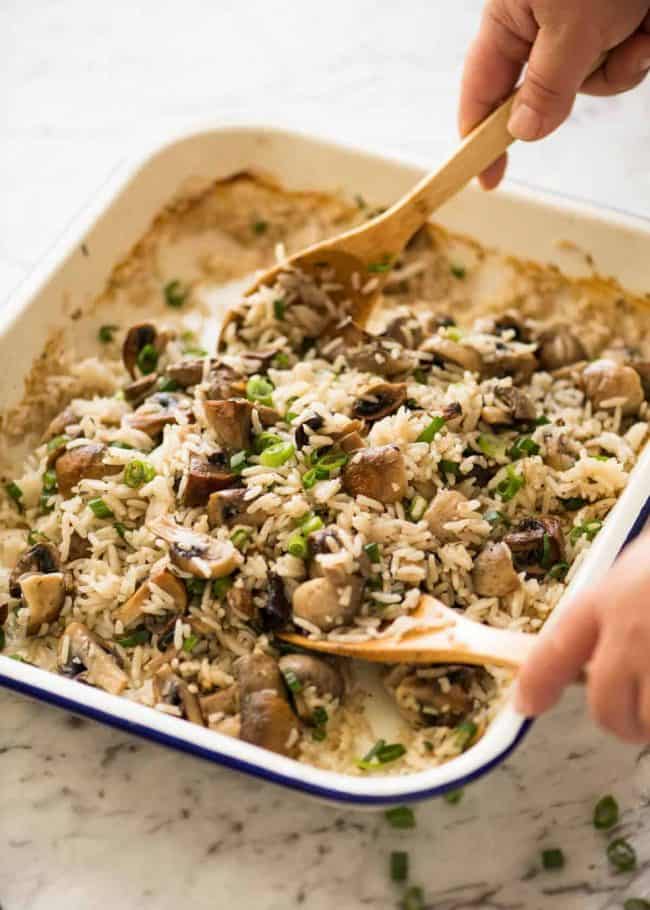 27. Pesto Shrimp Mushroom Pasta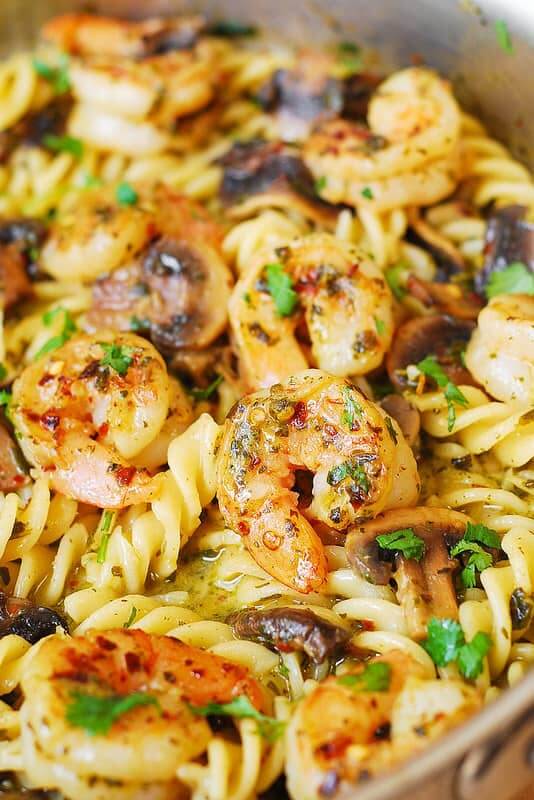 28. Keto Low Carb Creamy Chicken Mushroom Soup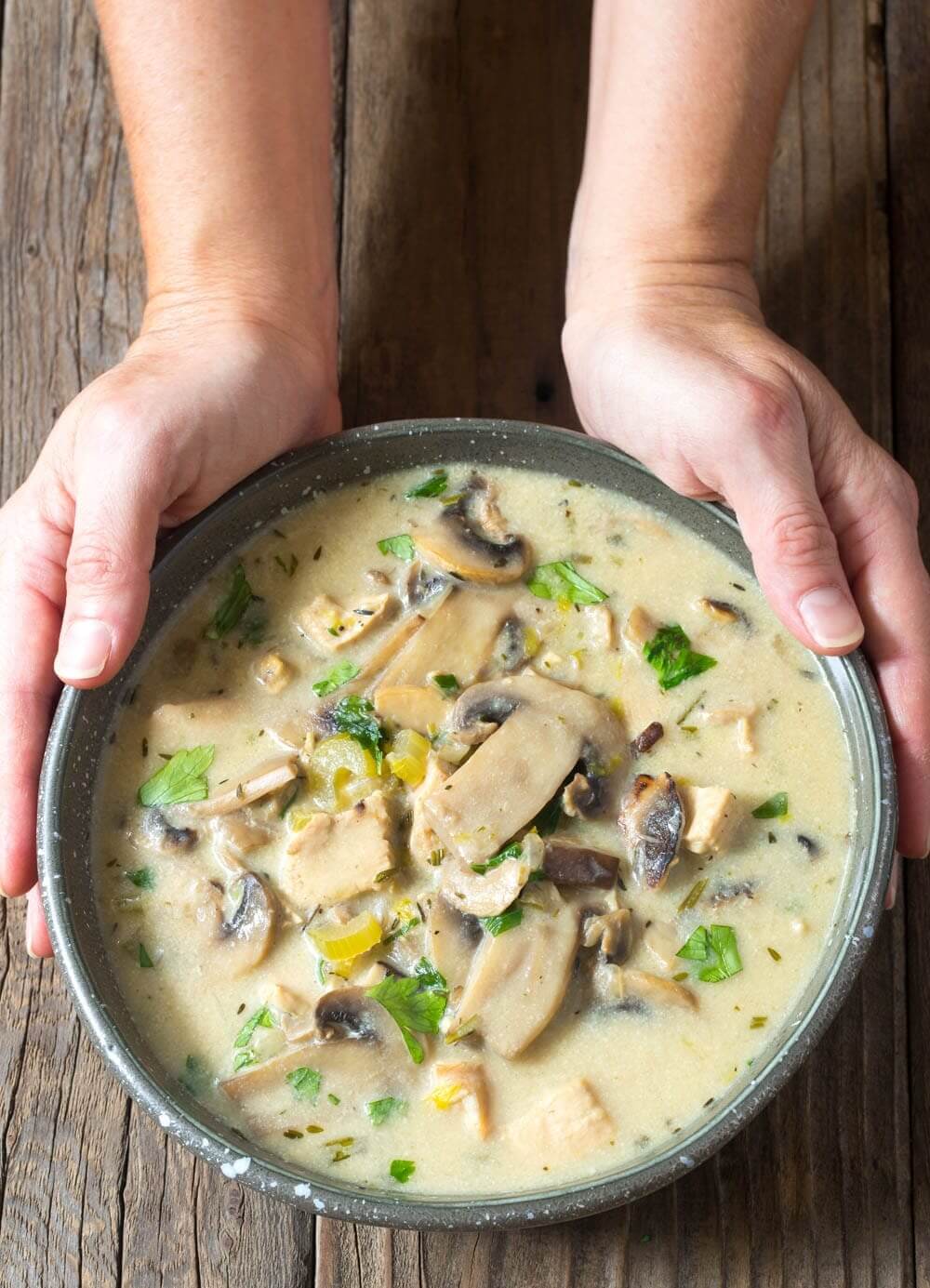 29. Buttered Steak Bites with Mushrooms
30. Creamy Garlic Parmesan Mushroom Chicken & Bacon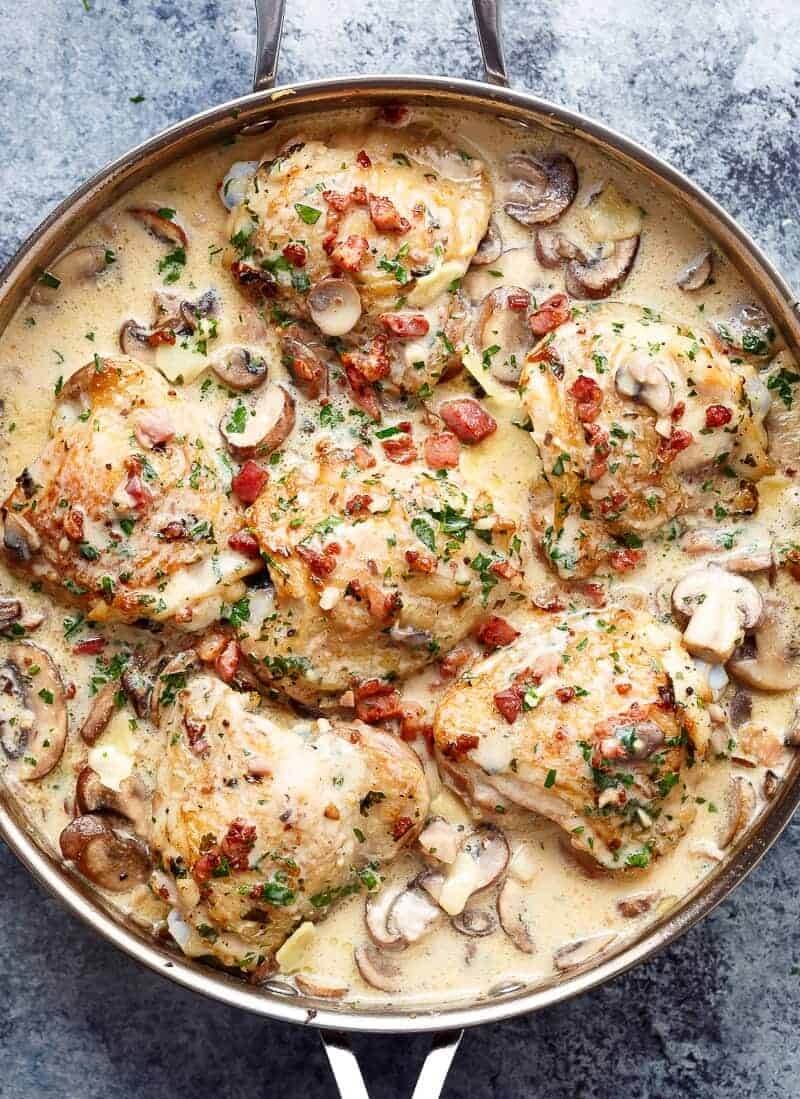 That's all about our recommendation for 30 best mushroom dinners. Based on your taste and diet, choose some to treat family today. Some of them are perfect to serve at small parties and certainly amaze your guests, too.