Breakfast Bowls: Healthy And Quick To Serve
Packed with a lot of protein and vitamins, breakfast bowls work efficiently in keeping you energized and productive until the lunch time while satisfying your taste. They are nutritious and delicious because of being made from a number of ingredients, including oatmeals, nuts, milk, cream, fresh fruits, veggies and eggs. Therefore, you can definitely make tasty breakfast of your own, regardless of whether you are adopting weight-loss and healthy diets or not.
The list below is 18 healthy and quick-to-serve breakfast bowls. It would be helpful to those who are often rush in the morning and those who prefer homemade breakfast. Rather than get out of the door with some toasts on hand, you can wake up 10 minutes earlier and make you and the whole family a favorite breakfast. Your kids would much love them, believe us!
1. Instant Pot Sweet Potato Breakfast Bowl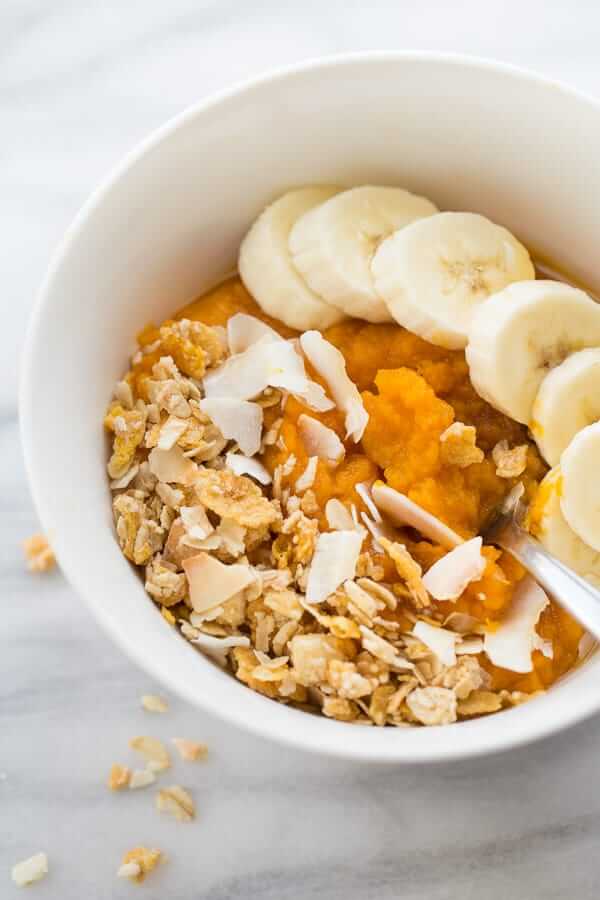 2. Healthy Peanut Butter Oatmeal Bowl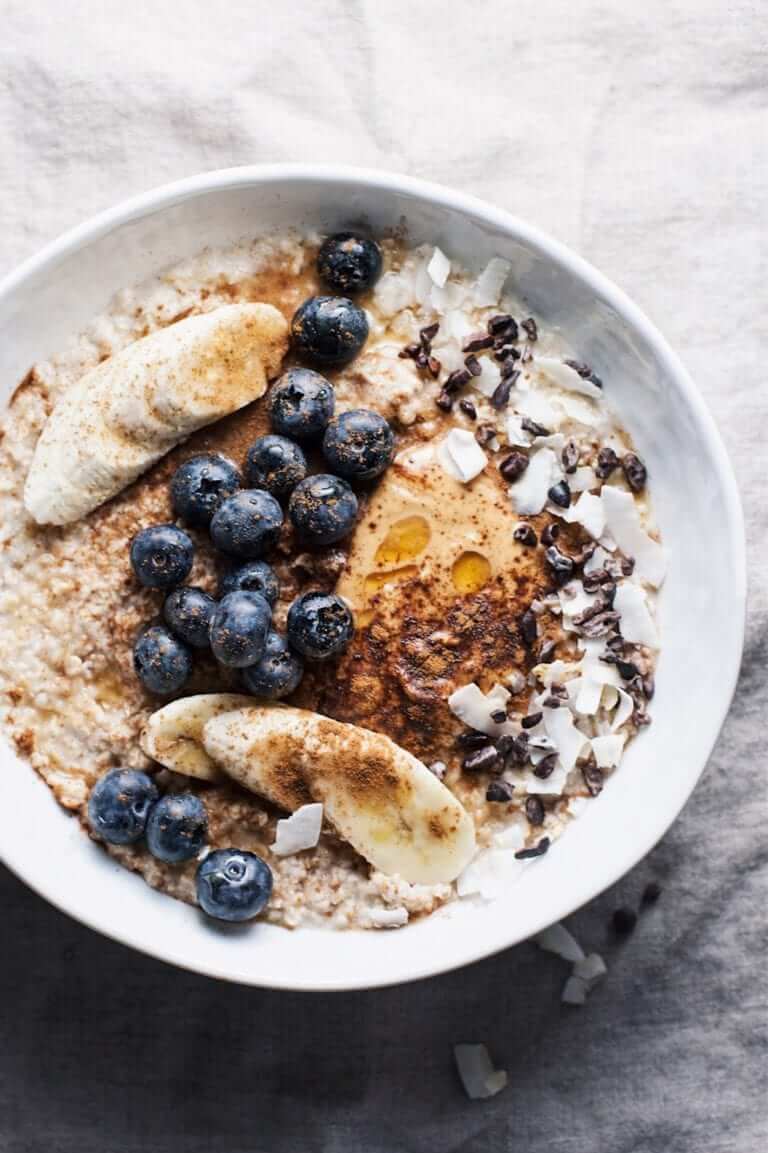 3. Savory Oatmeal with Miso Butter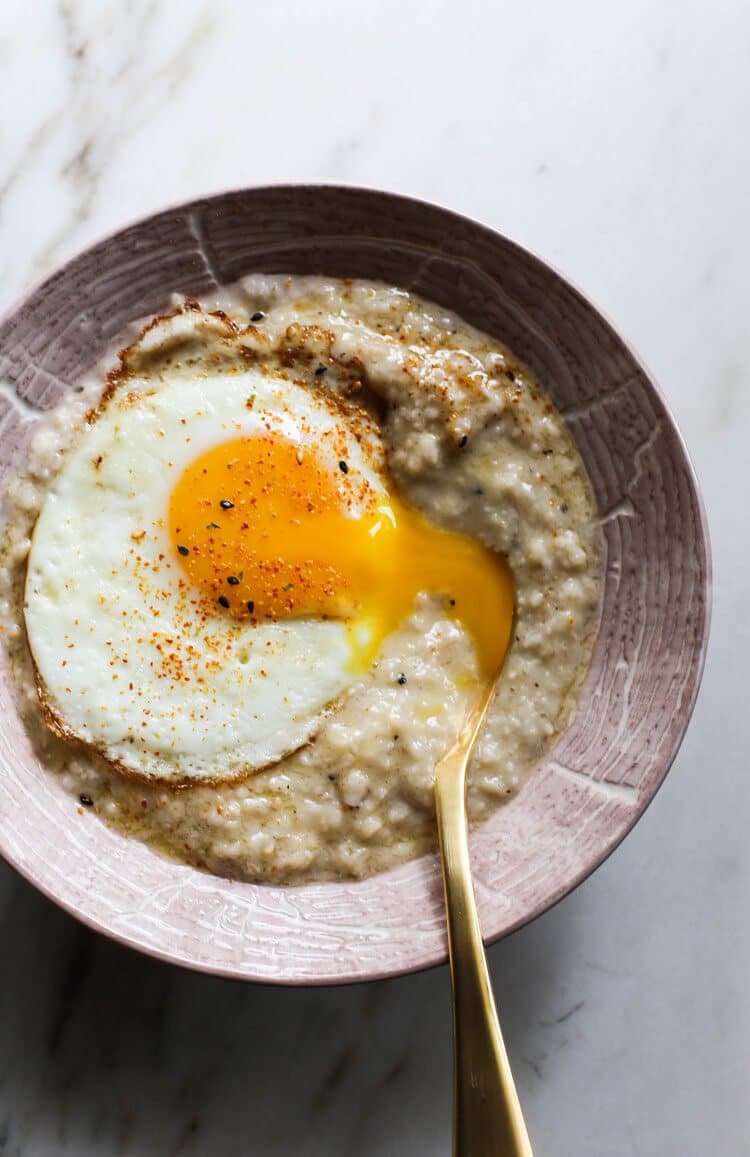 4. Triple Berry Oatmeal Breakfast Bowl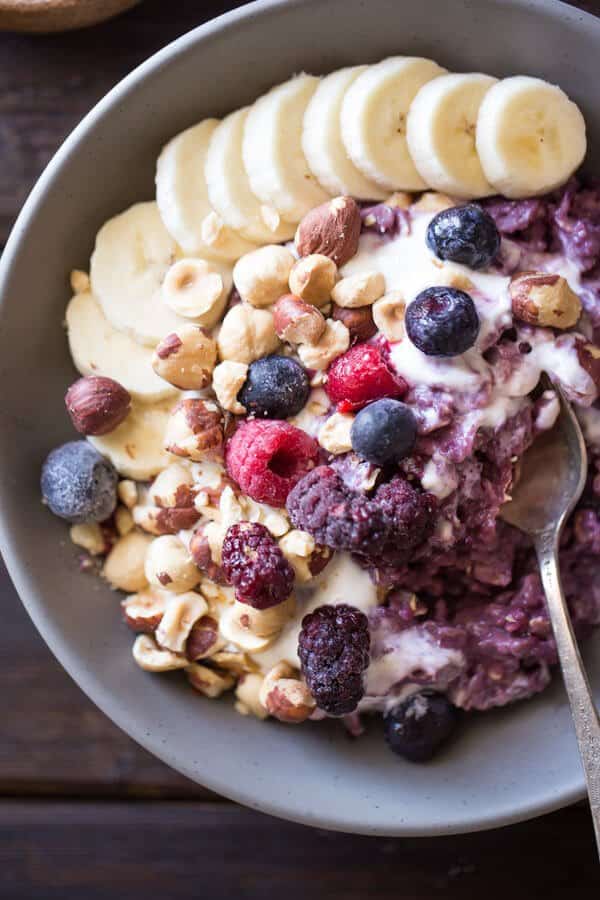 5. Fruit and Oatmeal Breakfast Bowl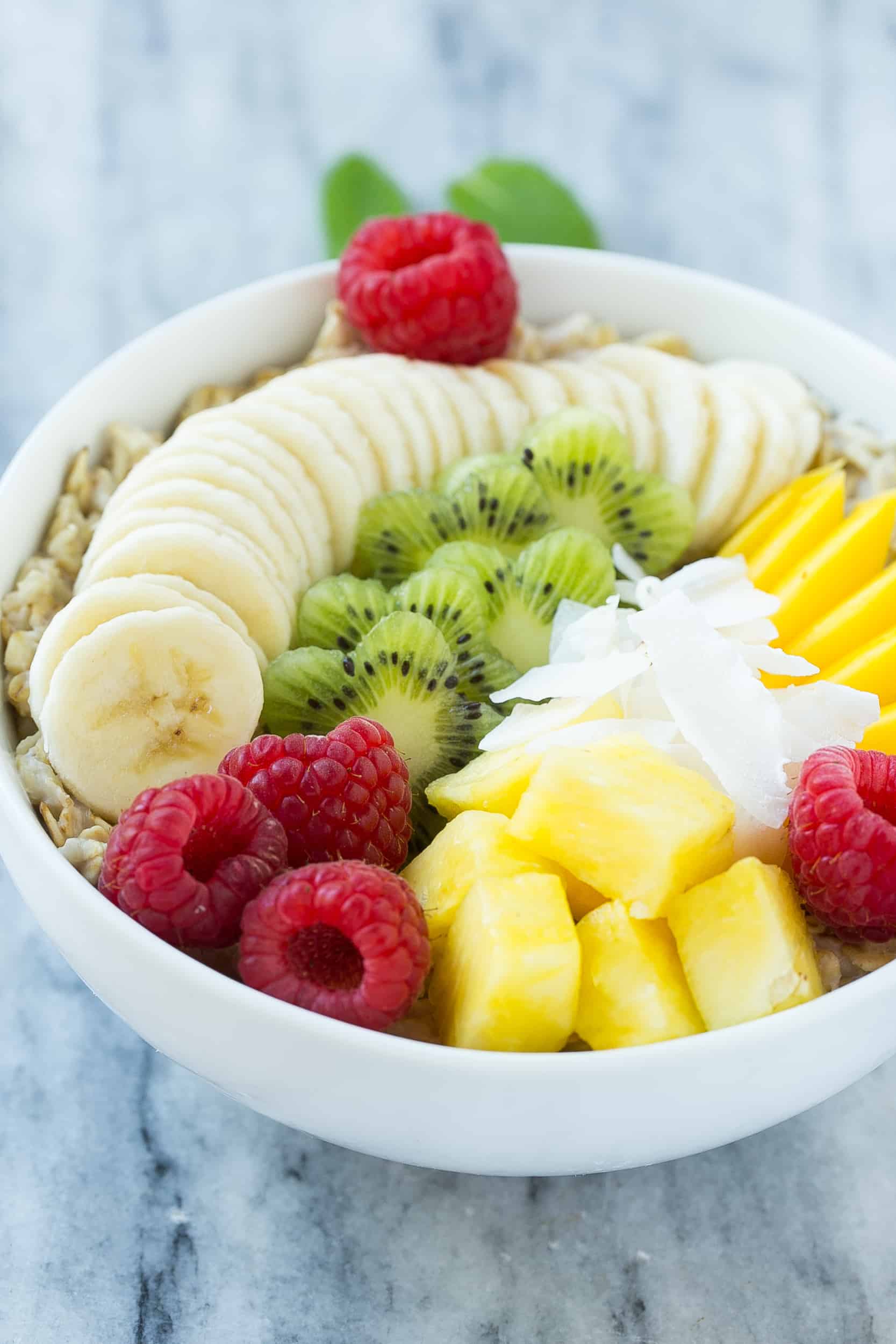 6. Apple Cinnamon Breakfast Bowl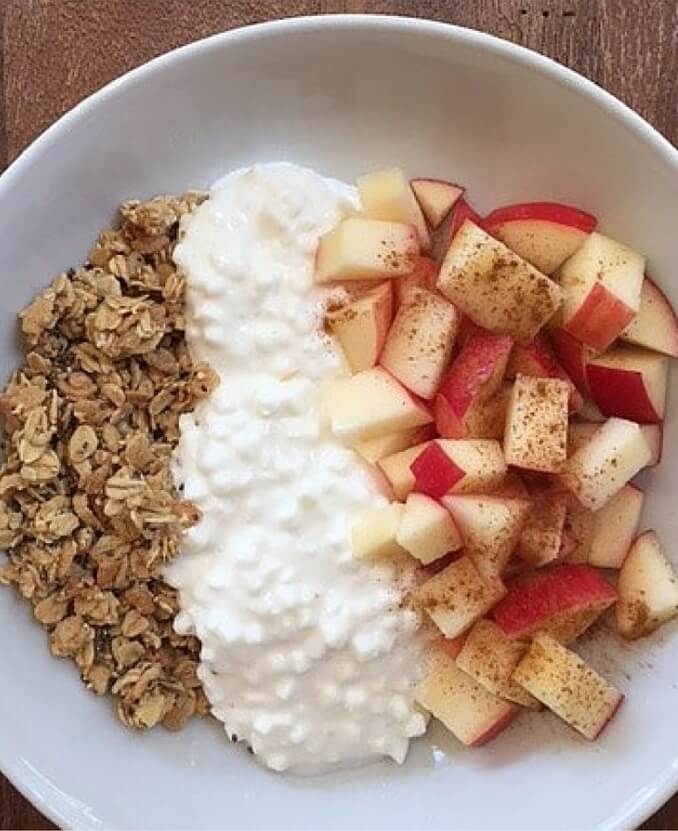 7. Peanut Butter Banana Chia Oatmeal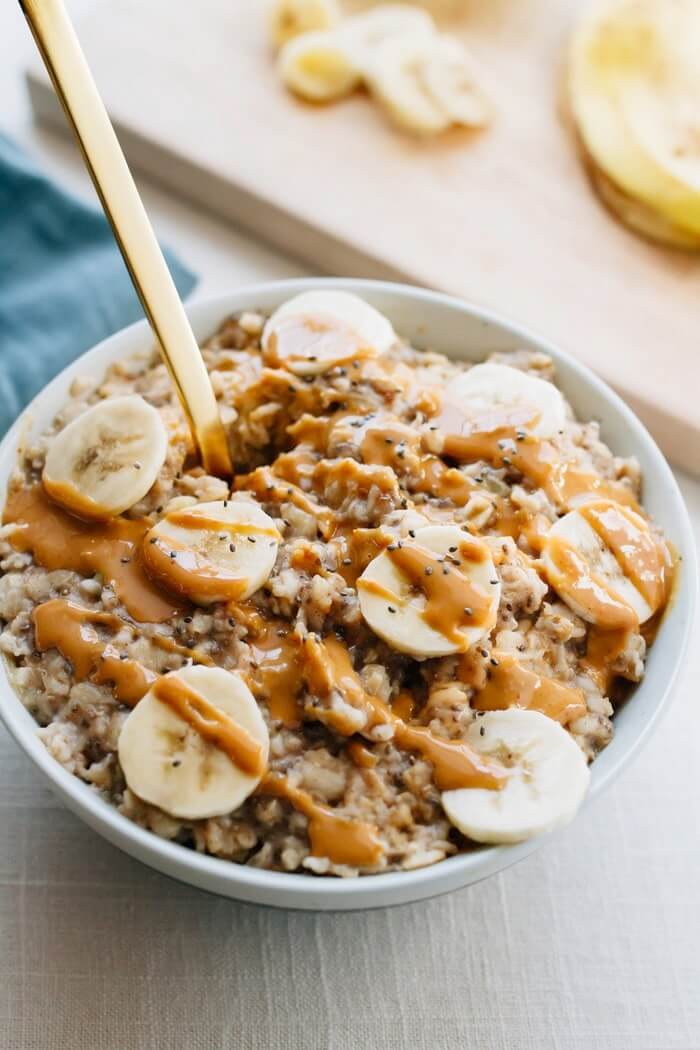 8. Egg, Brussel Sprout, Tomato and Avocado Breakfast Bowl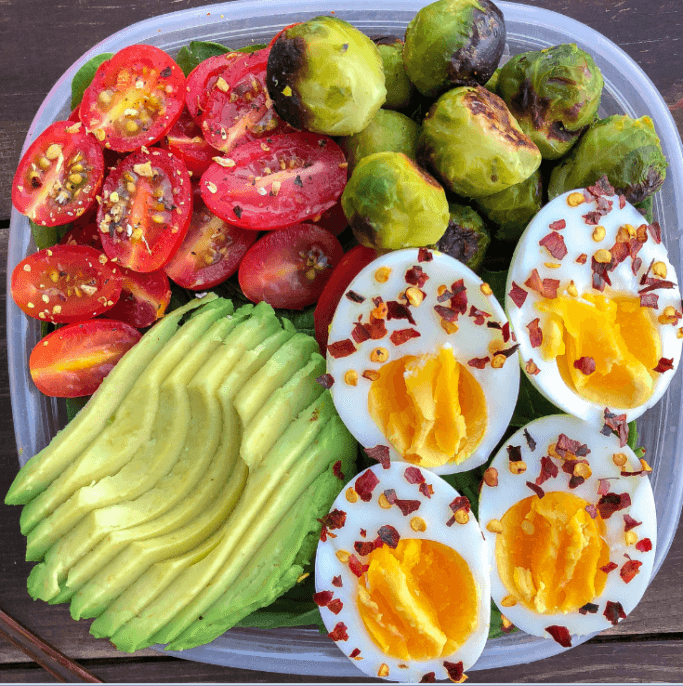 9. Peach Pie Smoothie Bowl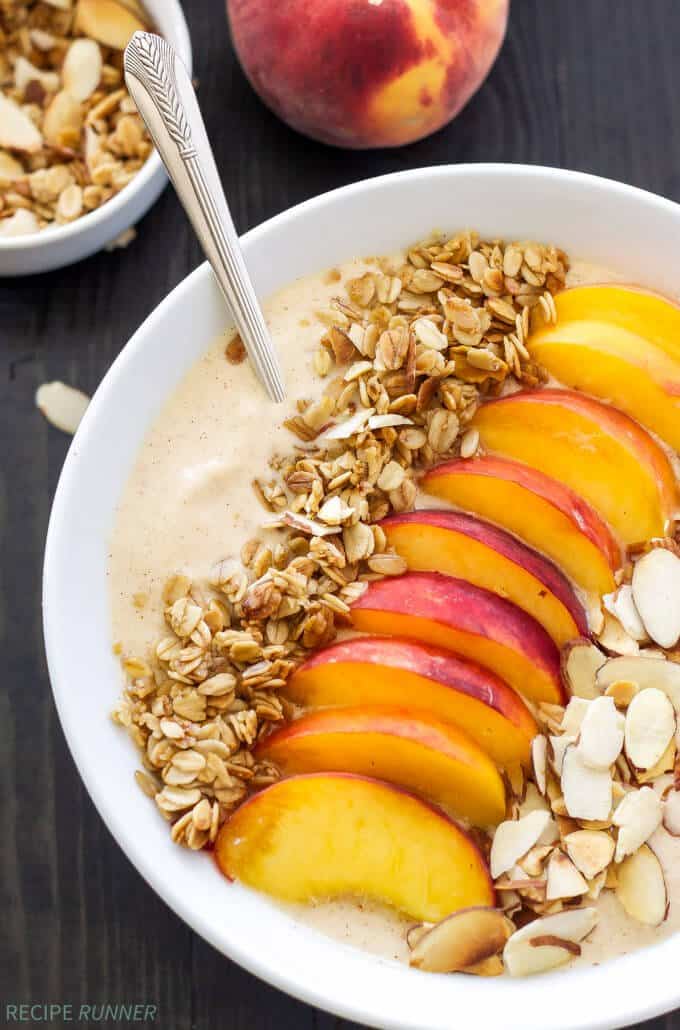 10. Mango Pineapple Smoothie Bowl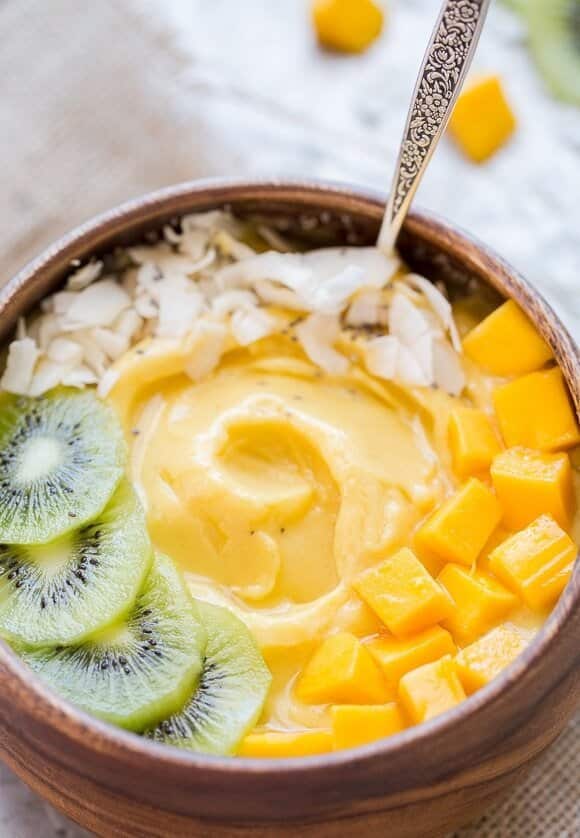 11. Guacamole and Egg Breakfast Bowl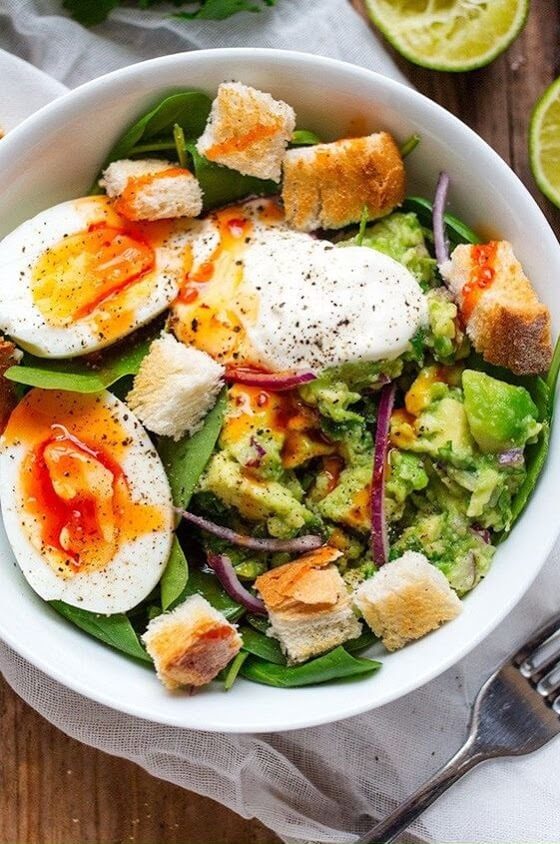 12. Apple Cinnamon Quinoa Breakfast Bowl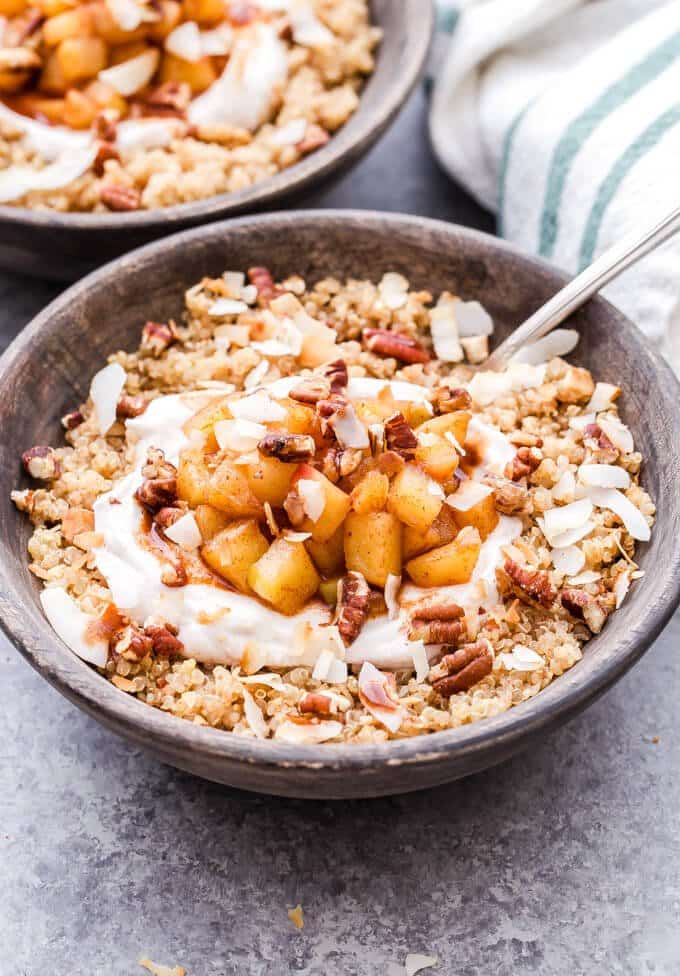 13. Vegan Berry Crunch Smoothie Bowl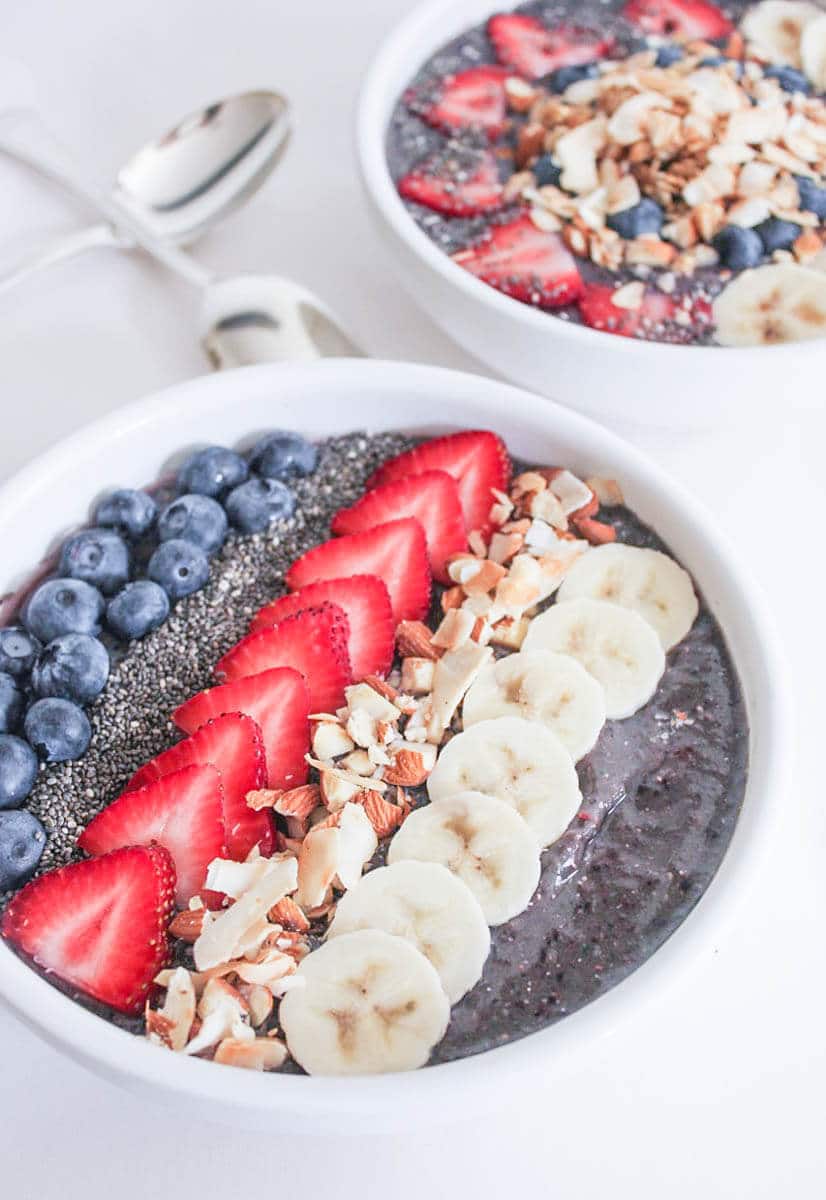 14. Chai Breakfast Quinoa Bowl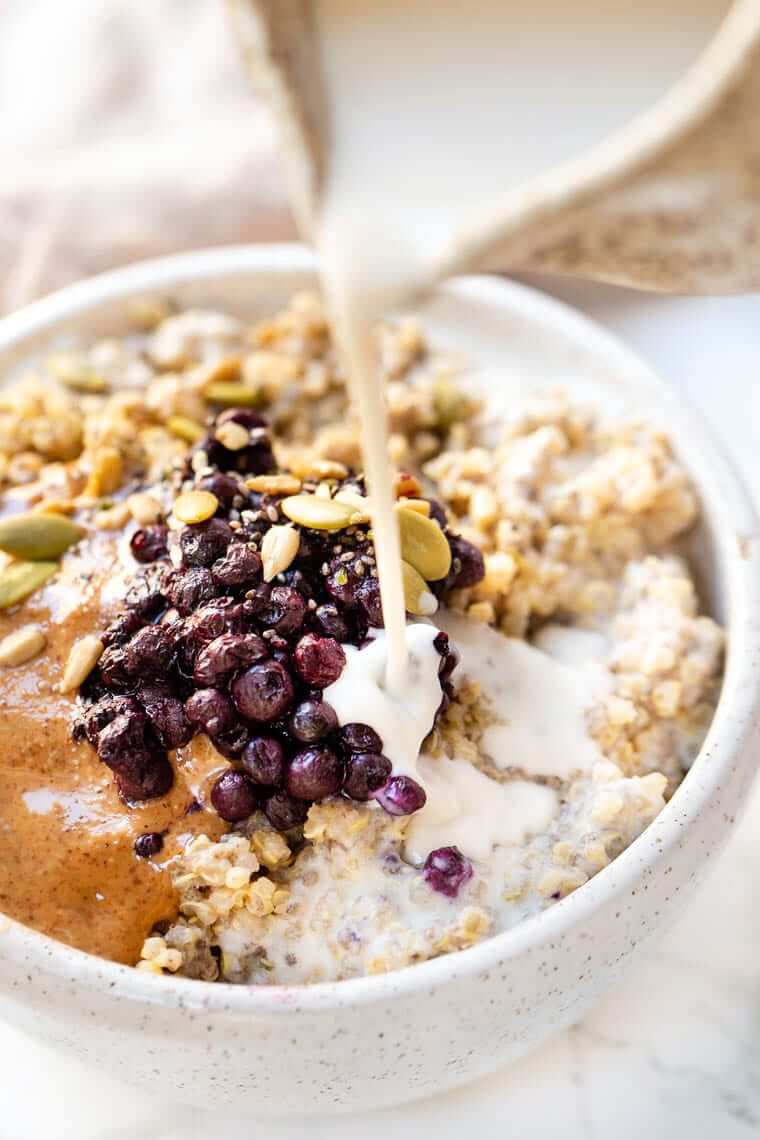 15. Blueberry Muffin Granola Greek Yogurt Breakfast Bowl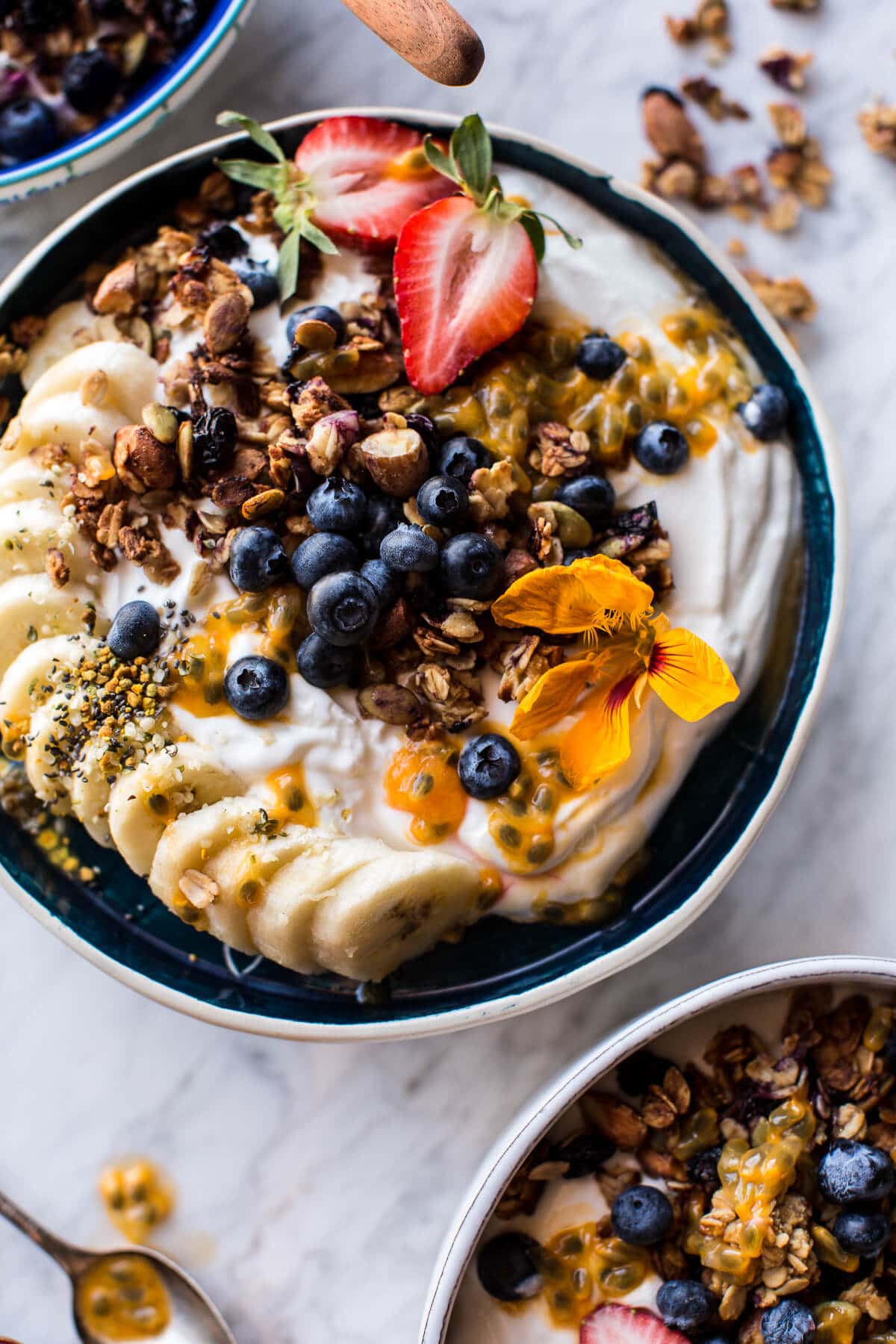 16. Caramelized Banana Oatmeal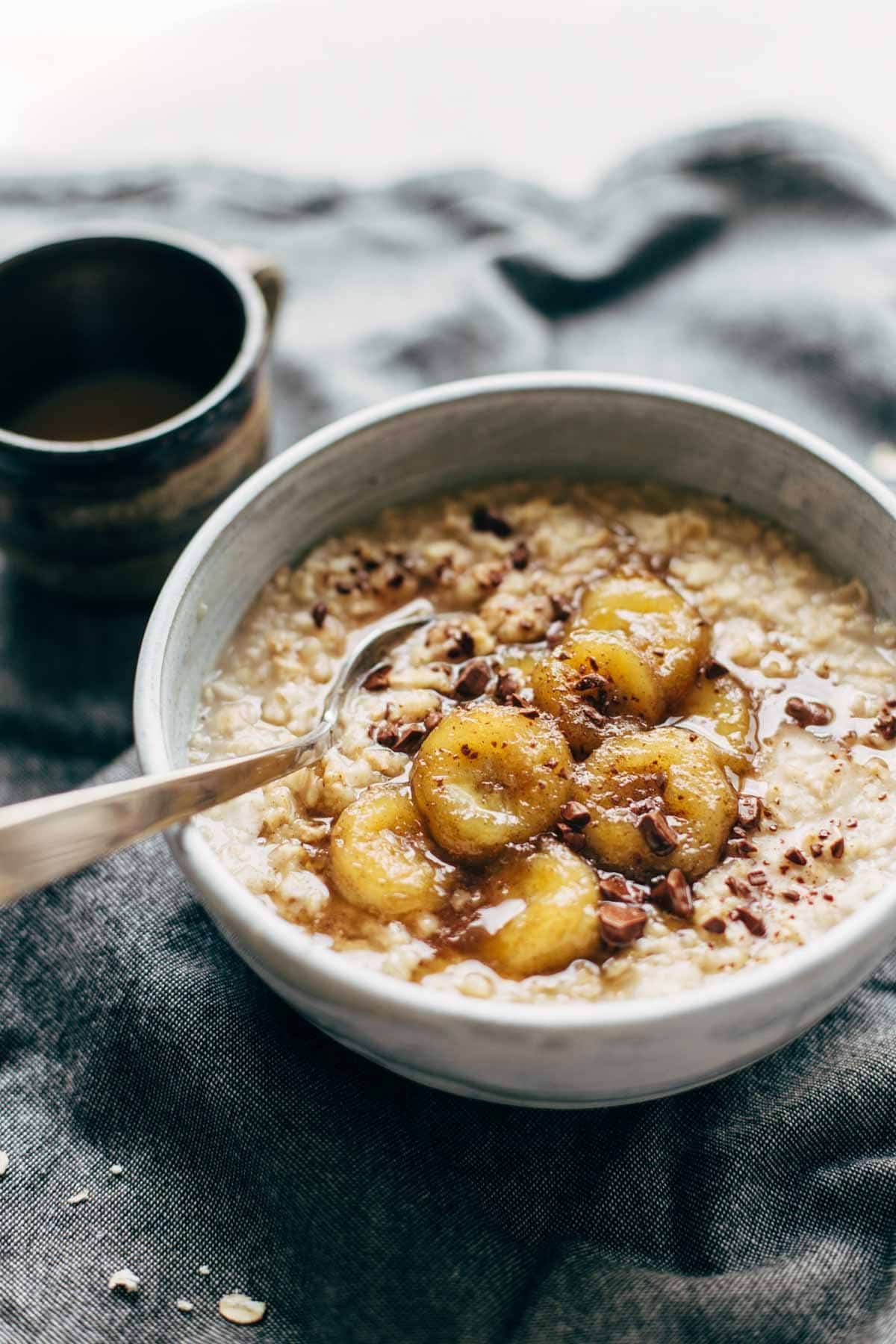 17. Strawberry Shortcake Yogurt Bowl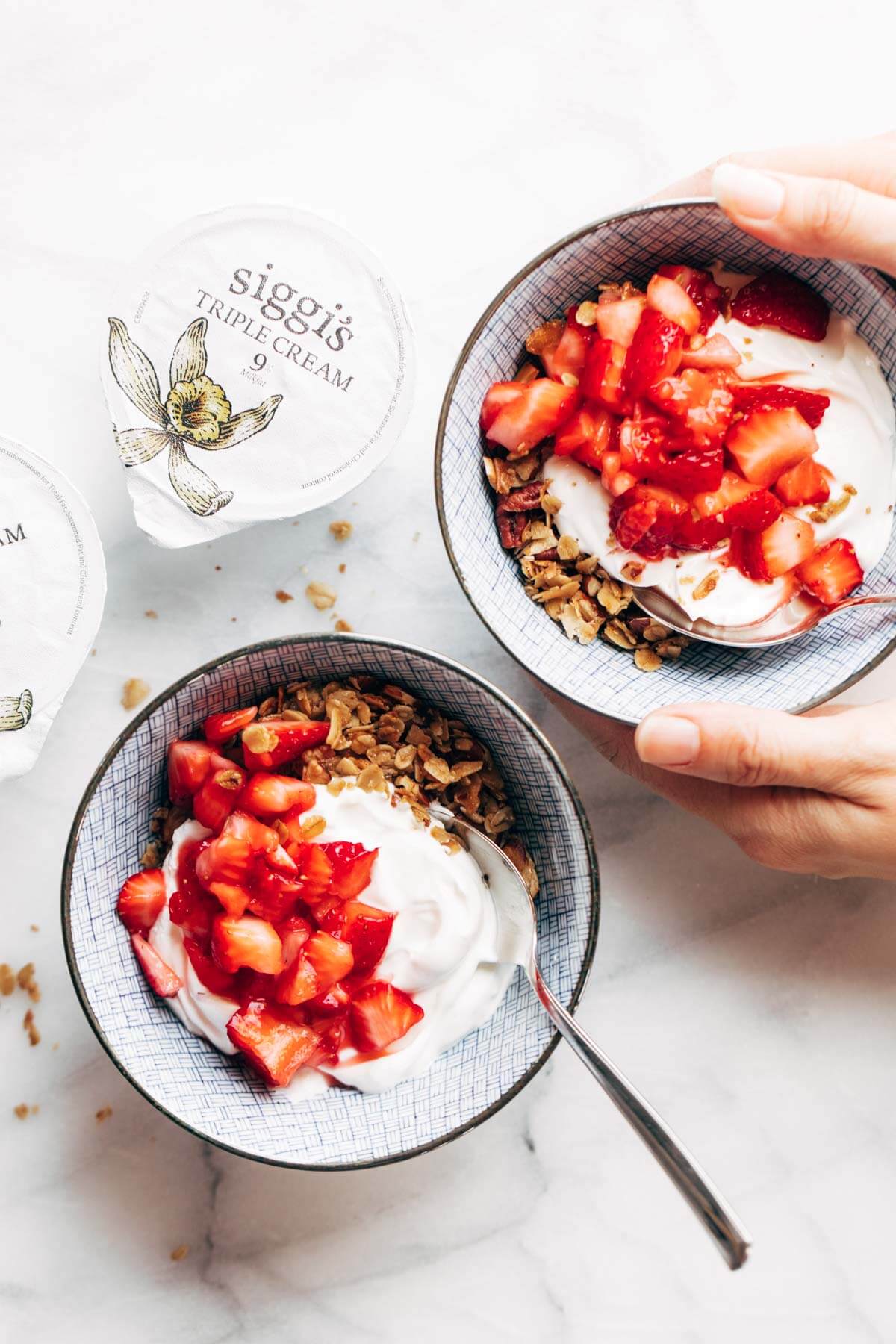 18. Farmers Breakfast Bowl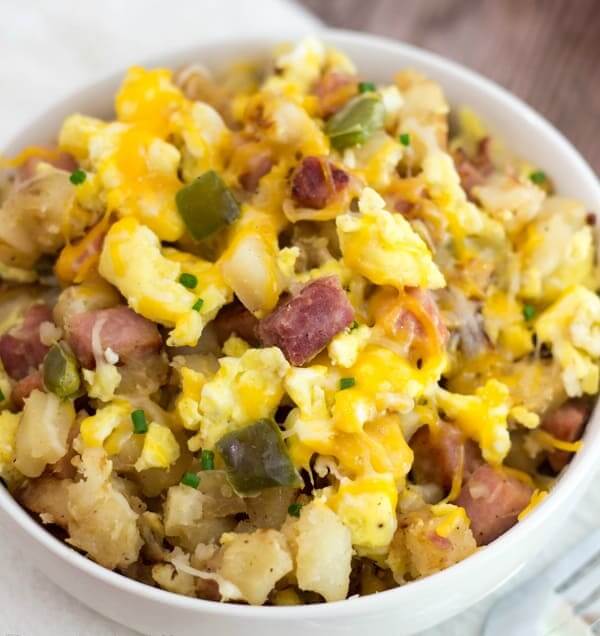 The above are 18 tasty and richly flavored breakfast bowls we would like to recommend. As their ingredient varies, choose some that best satisfy your taste. Enjoy!