Cinnamon Sugar Apple Cake
This cake was the perfect weekend breakfast (not to mention Monday snack and Tuesday 2nd dinner), and guess what's right around the corner?  That would be my good friend The Weekend.
I'm hoping with my fingers crossed that your weekend includes this cake. It's delicious.
WATCH HOW TO MAKE OUR CINNAMON SUGAR APPLE CAKE (1 MIN):
cinnamon sugar apple cake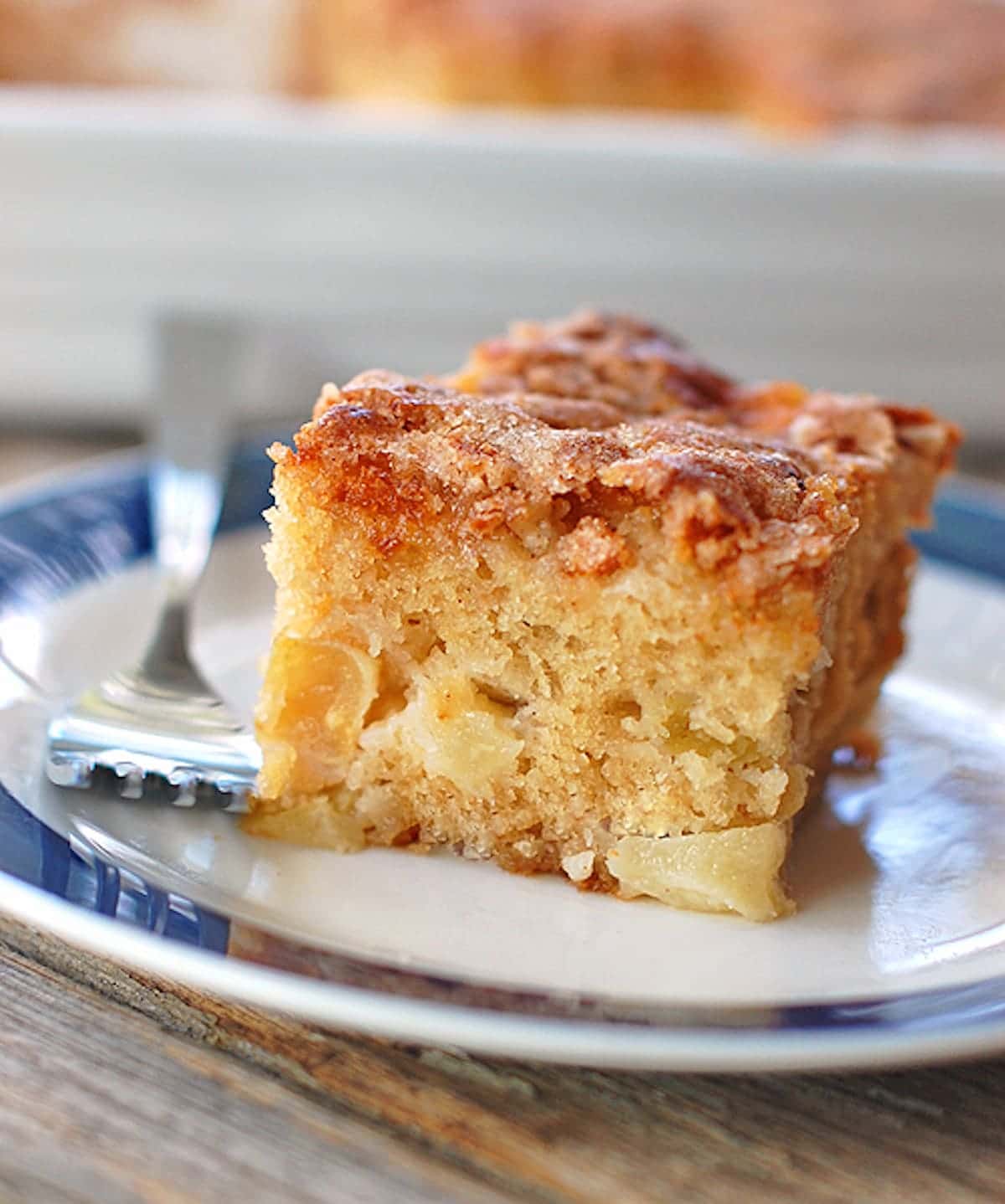 This simple cinnamon sugar apple cake is light and fluffy, loaded with fresh apples, and topped with a crunchy cinnamon sugar layer!
1 1/2 cups brown sugar
1/3 cup oil
1 egg
1 cup buttermilk (you can sub milk+vinegar, or plain yogurt+milk)
1 teaspoon baking soda
1 teaspoon vanilla
2 1/2 cups flour
1 1/2 cups chopped apples (I used Wealthy heirloom)
1/2 cup sugar
1 teaspoon cinnamon
1 tablespoon butter
Preheat oven to 325.
Mix ingredients in order given (except the last 3 ingredients).
Pour batter into a 9×13 greased pan.
Combine last 3 ingredients to make a topping and sprinkle it evenly over the batter.
Bake for 45 minutes. It's delicious when served warm!