"Never Forget" Paleo Salads
If you are adopting paleo diet and lifestyle or prefer a light flavorful meal that's easy to prepare (even clean up), these 30 paleo salads are the way to go. Mainly made with fresh veggies and fresh or dried fruits, and added some crunchy bacon, cooked chicken, beef and shrimp, these salads are all nutritious and delicious. Perfect for family meals, small parties and gameday celebrations!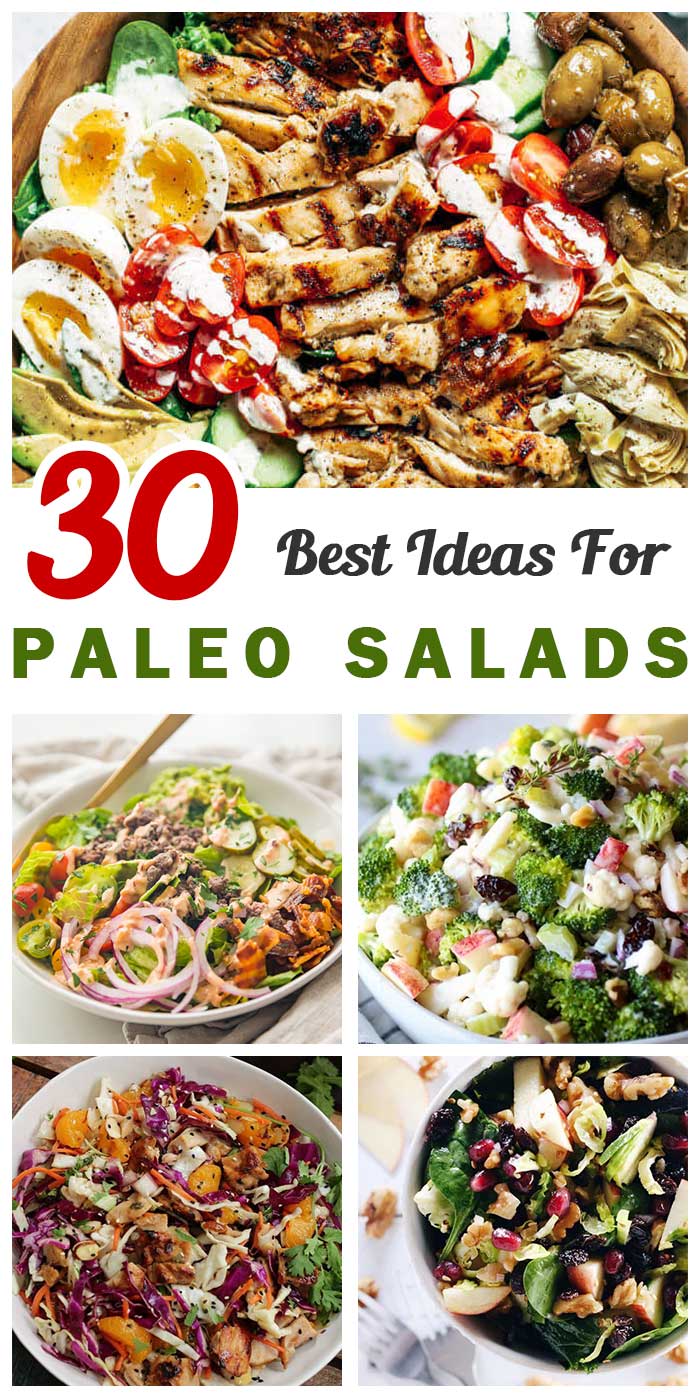 In this post, we're excited to share 30 "never forget" paleo salads to make at any time of the year. Summer or winter, appetizer or dinner, they all do a great job. They not only get your meal started in the right direction but also fill your stomach. As they are tasty yet fast to serve, they're ideal to bring to work too. A home made paleo salad is much healthier than packaged hamburger bought at store, right?
#1 Spinach Salad with Sweet-Spicy Nuts, Apples, Feta and Bacon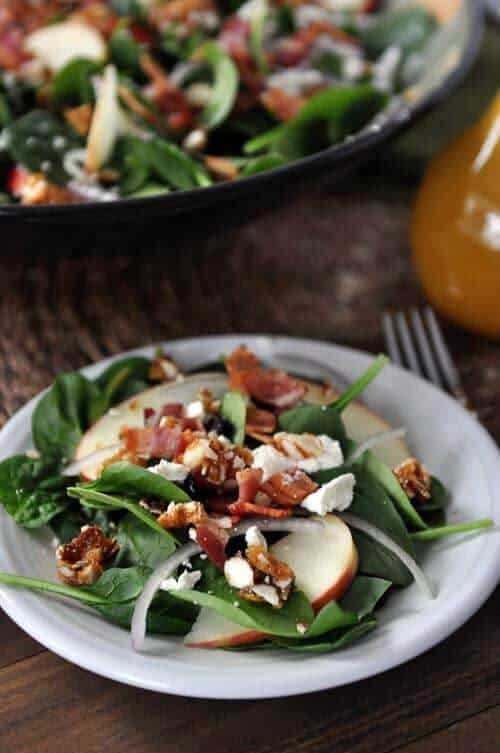 #2 Honeycrisp Apple & Broccoli Salad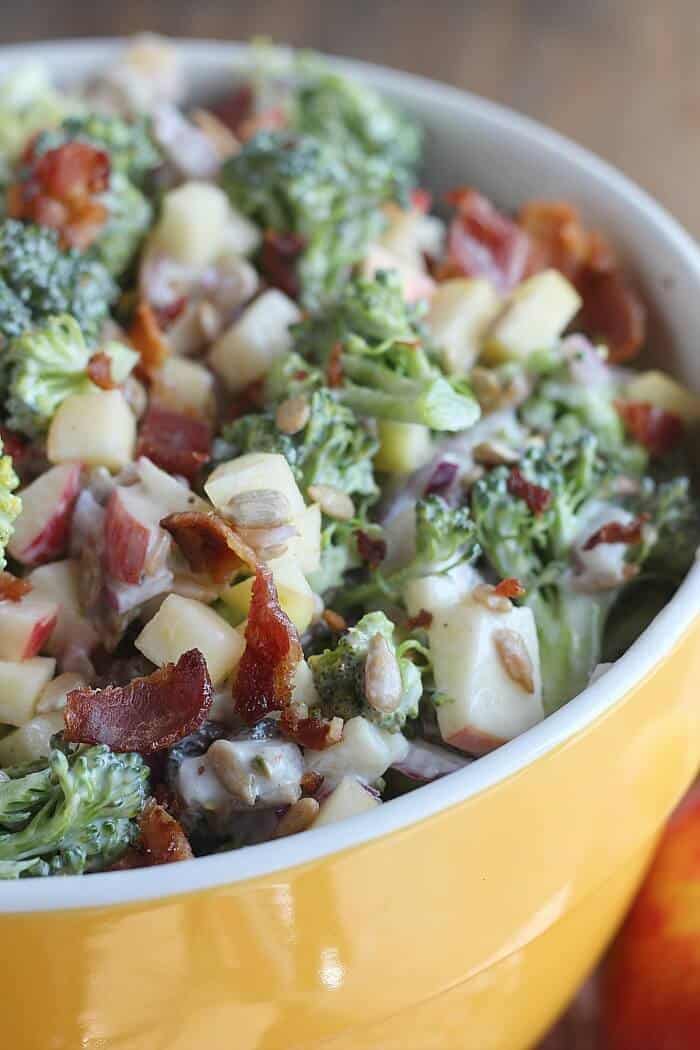 #3 Burger Bowl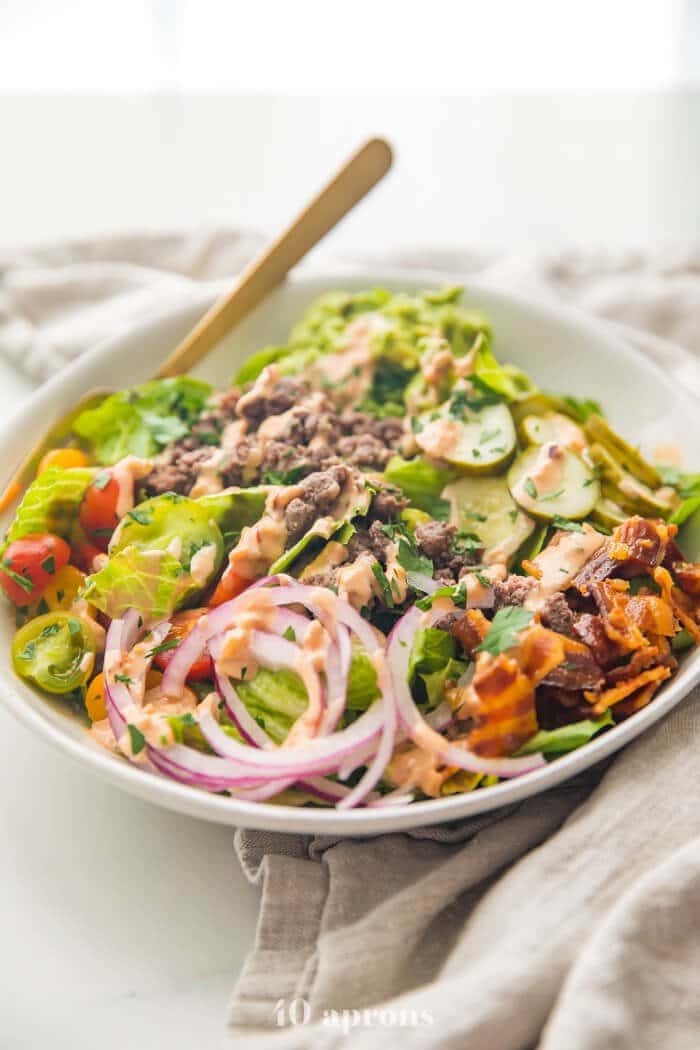 #4 Paleo Asian Chicken Chopped Salad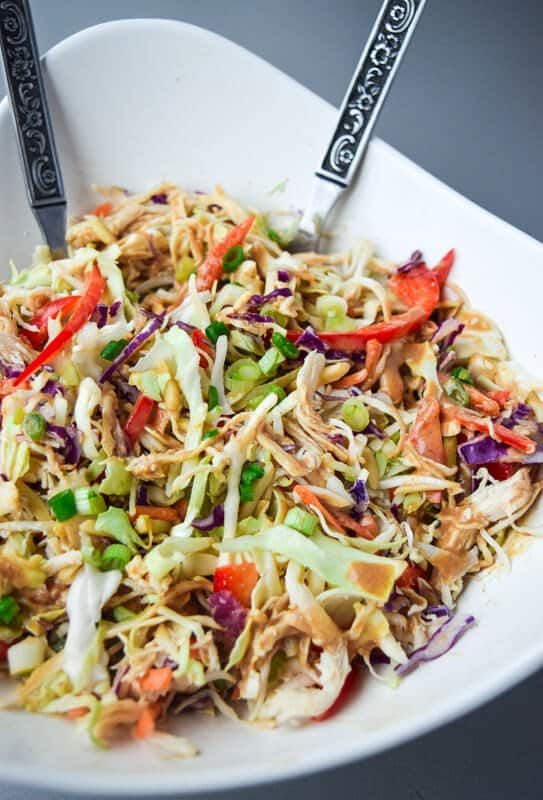 #5 Apple Broccoli Cauliflower Salad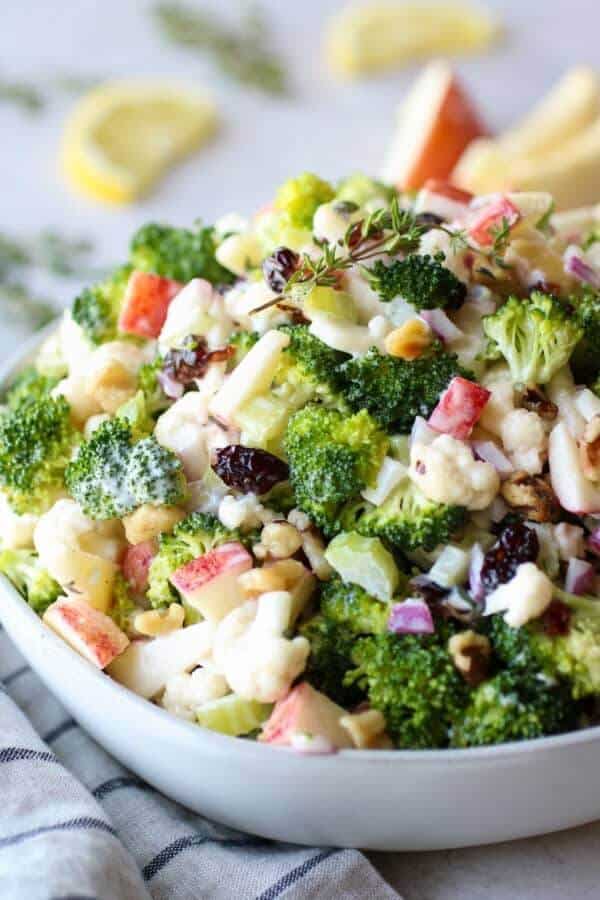 #6 Spinach Salad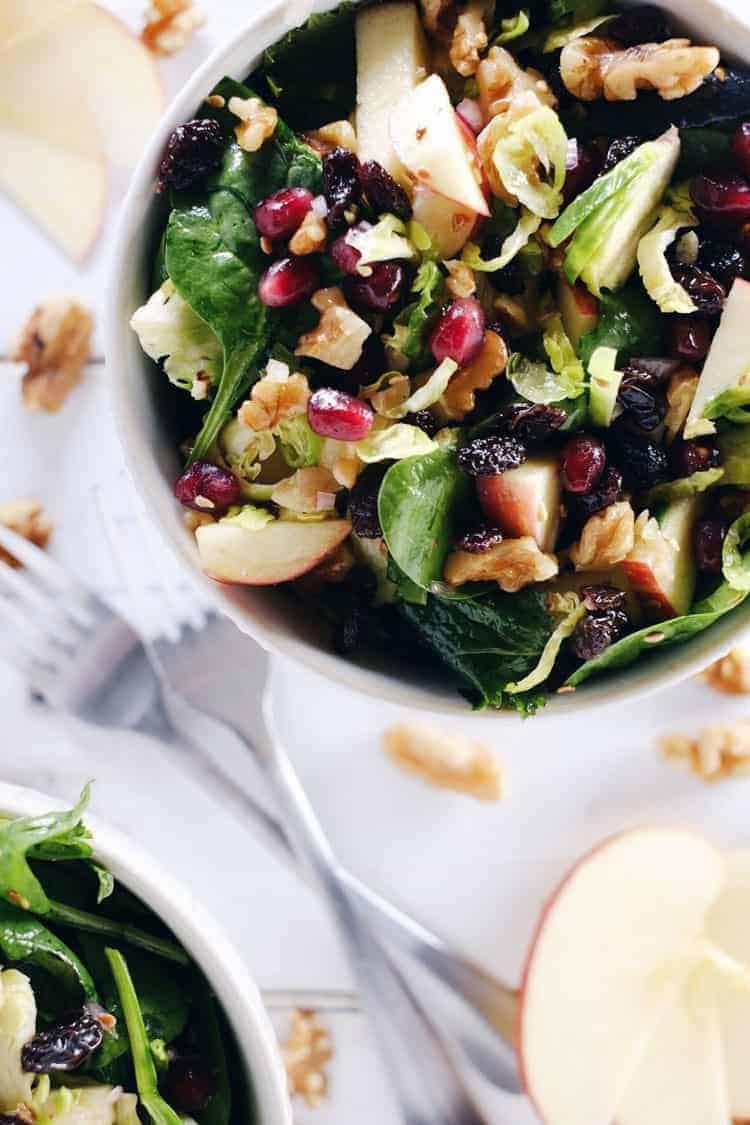 #7 Avocado Tuna Salad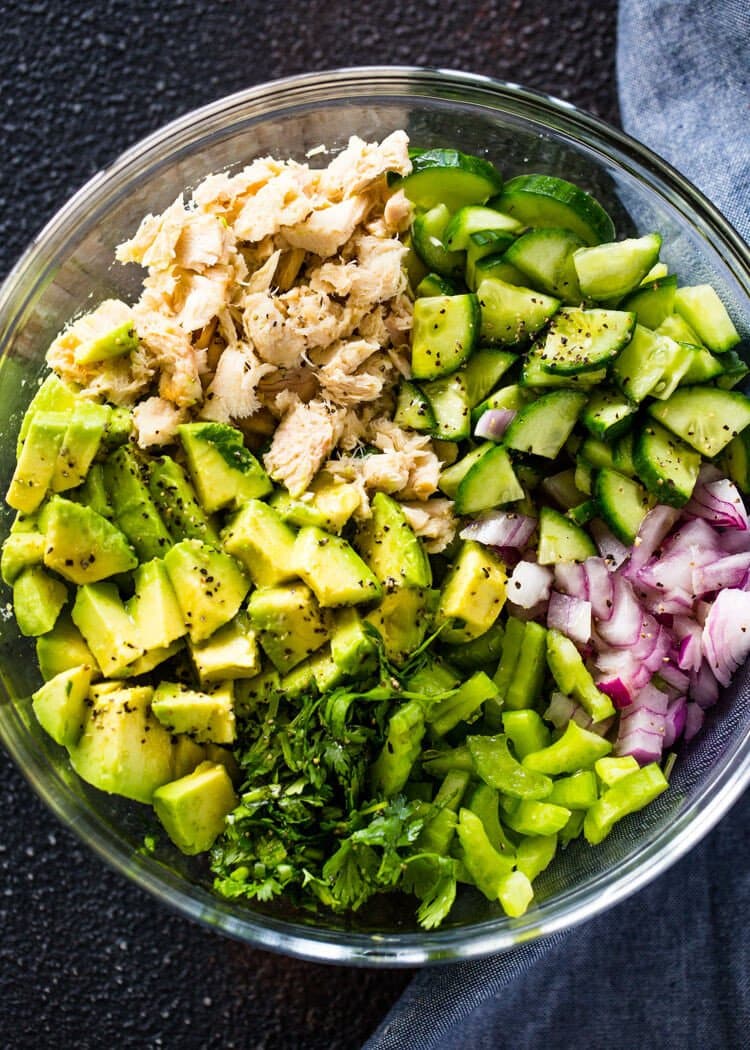 #8 BLT Chicken Salad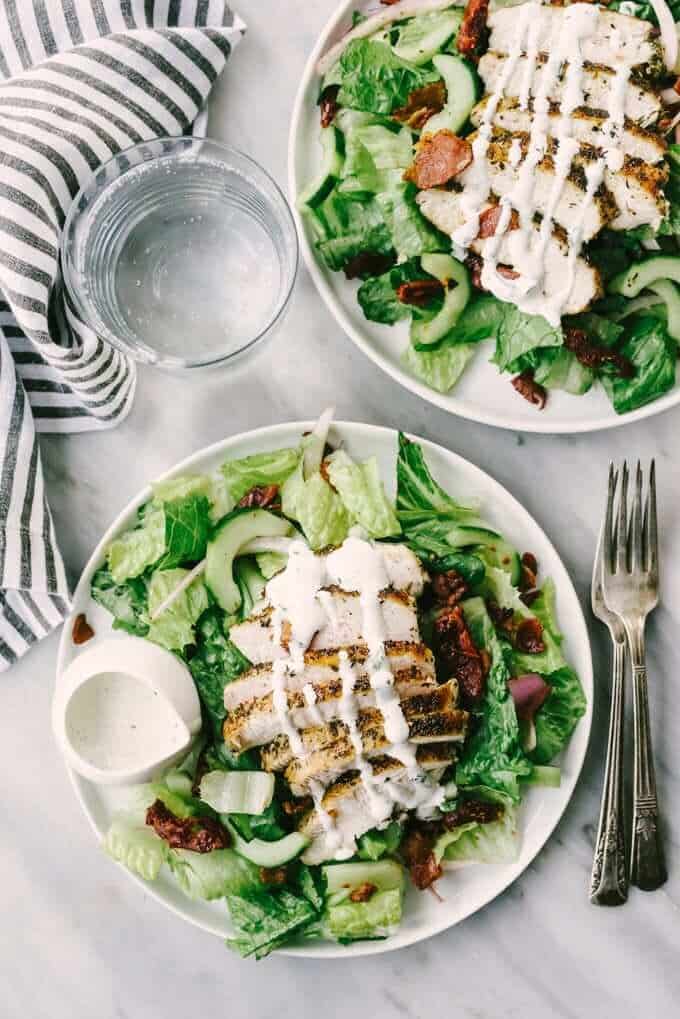 #9 Avocado Chicken Salad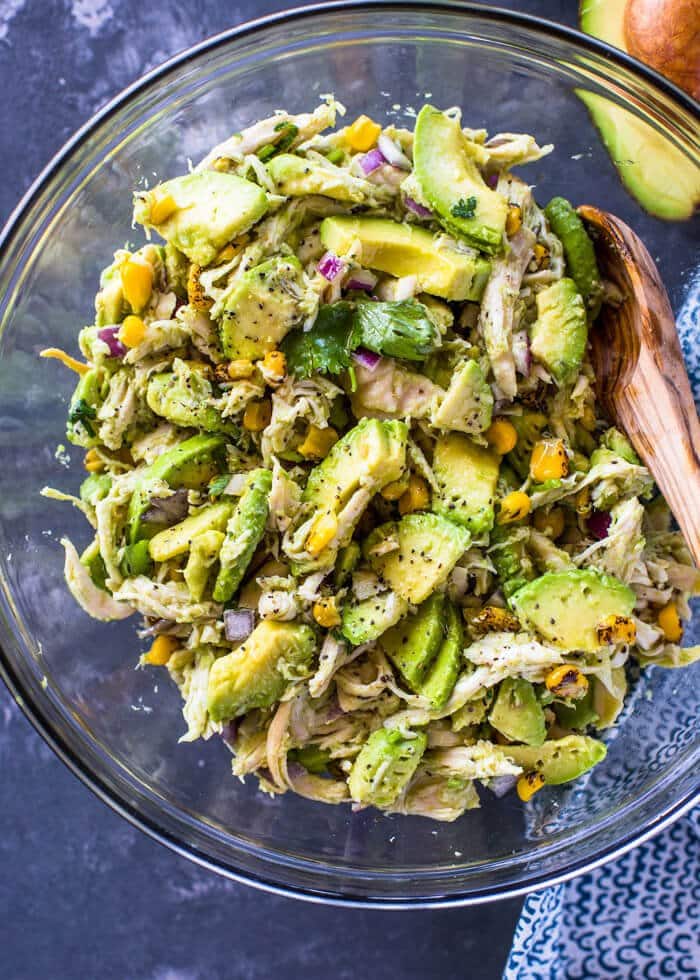 #10 Paleo Fish Taco Bowl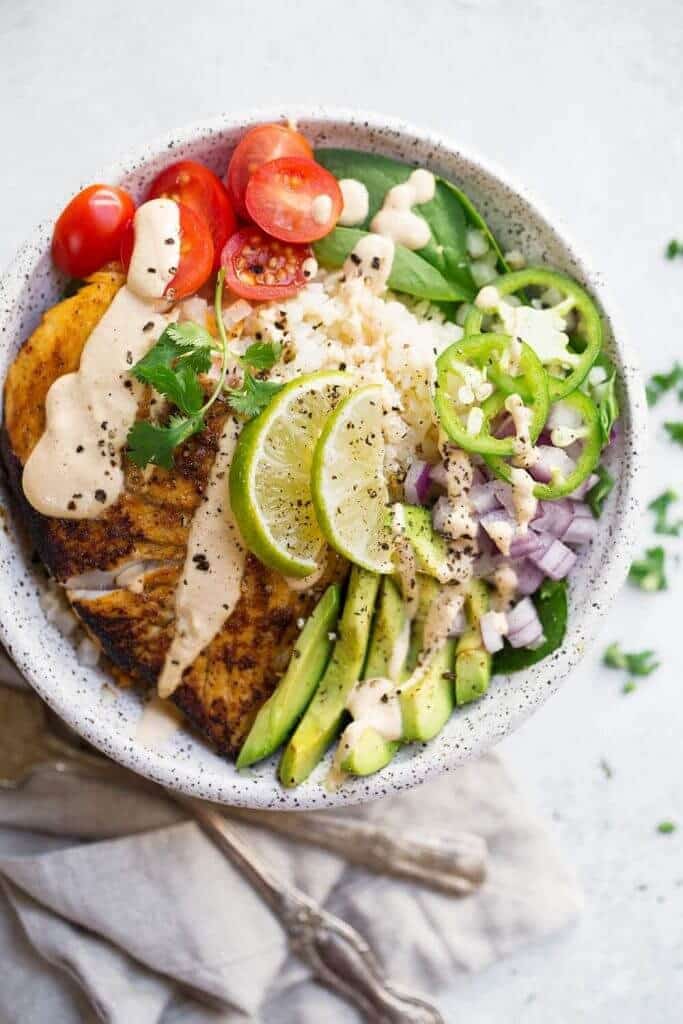 #11 Warm Chipotle Lime Sweet Potato Salad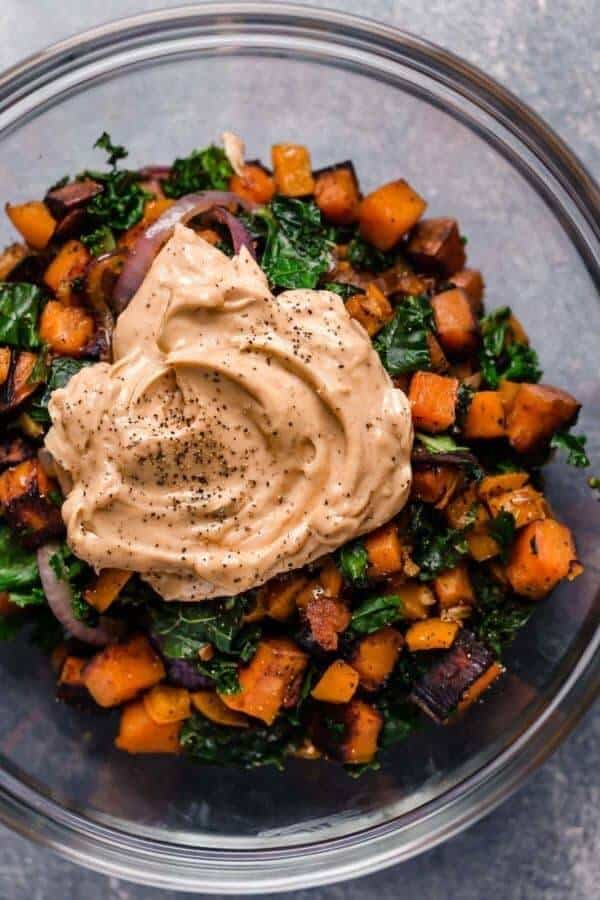 #12 Avocado Egg Salad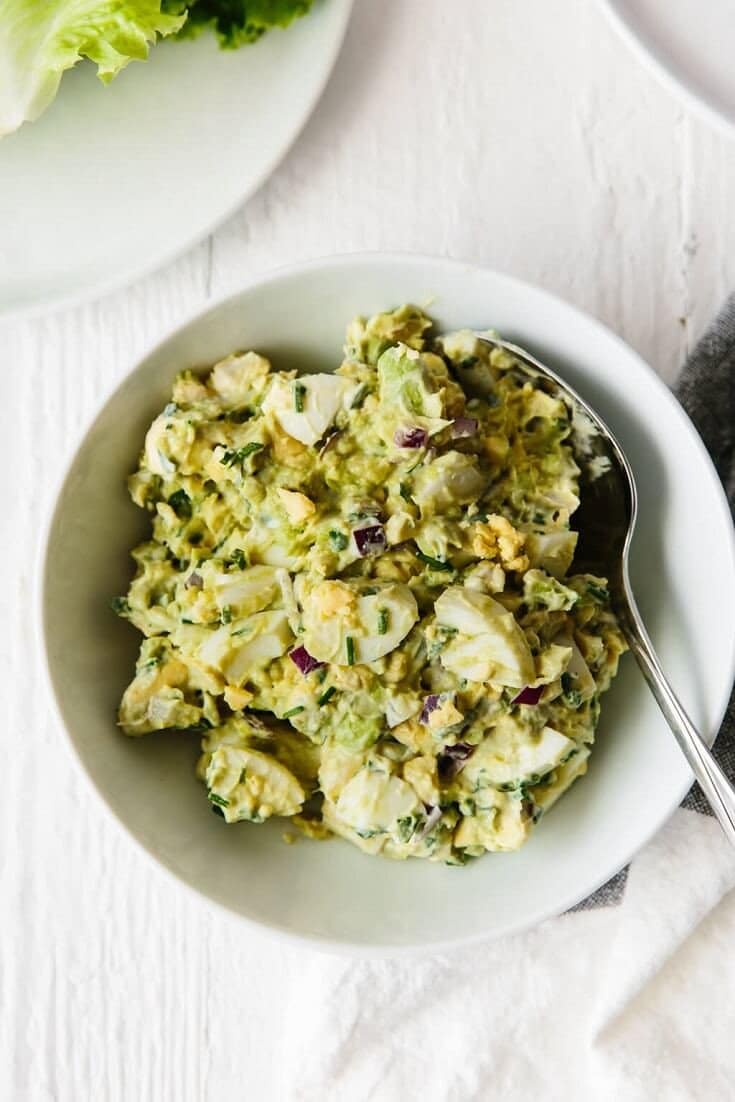 #13 Sesame Chicken Chopped Salad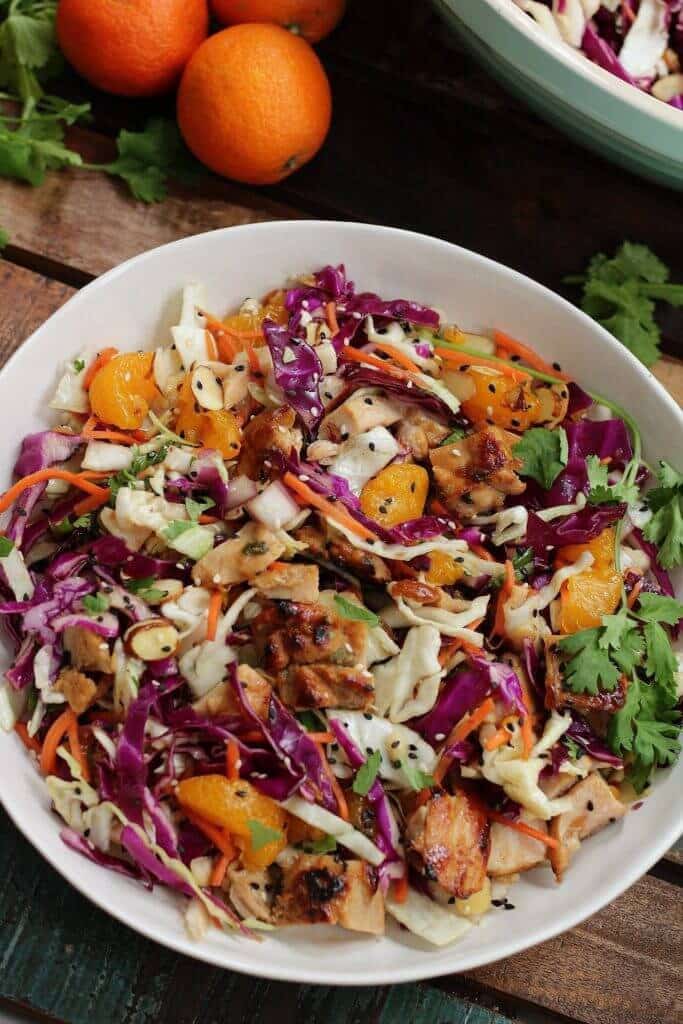 #14 Harvest Chicken Salad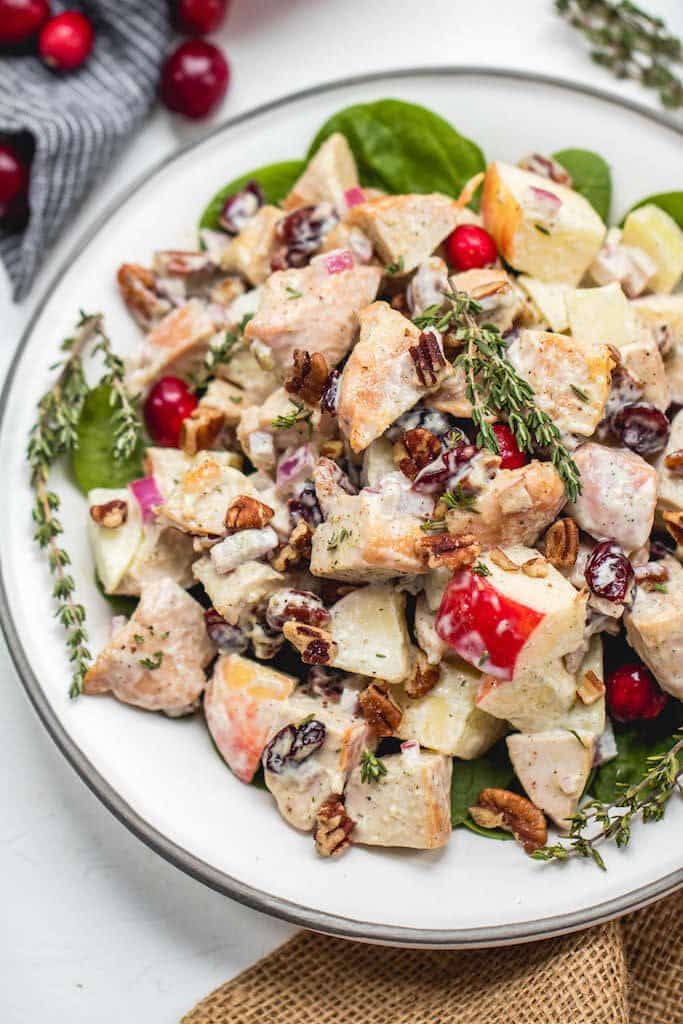 #15 Paleo Grilled Chicken Caesar Cobb Salad