Sausage and Veggi Recipes
Can I make good foods with sausages and veggies stored in the fridge? The answer will keep you pleased. Sausage and veggie dishes are not only tasty but also amazingly simple and quick to serve. Baked, grilled, stir-fried in skillet or made into comfort food, these combinations are all good enough to delight your taste buds. The taste and flavor may double if you cook the food with homemade sausages.
If you are finding easy yet delicious foods that are green and nutritious, or have cravings for sausages, the list of 20 best sausage and veggie recipes below is the way to go. Spending 30 minutes or less, you will enjoy a relaxing lunch and dinner with sausages and veggies. They are also perfect to feed a hungry crowd at family and friend gatherings. Plus, as sausage can pair with a number of veggies, feel free to combine them to your liking.
1. One Pan Healthy Italian Sausage and Veggies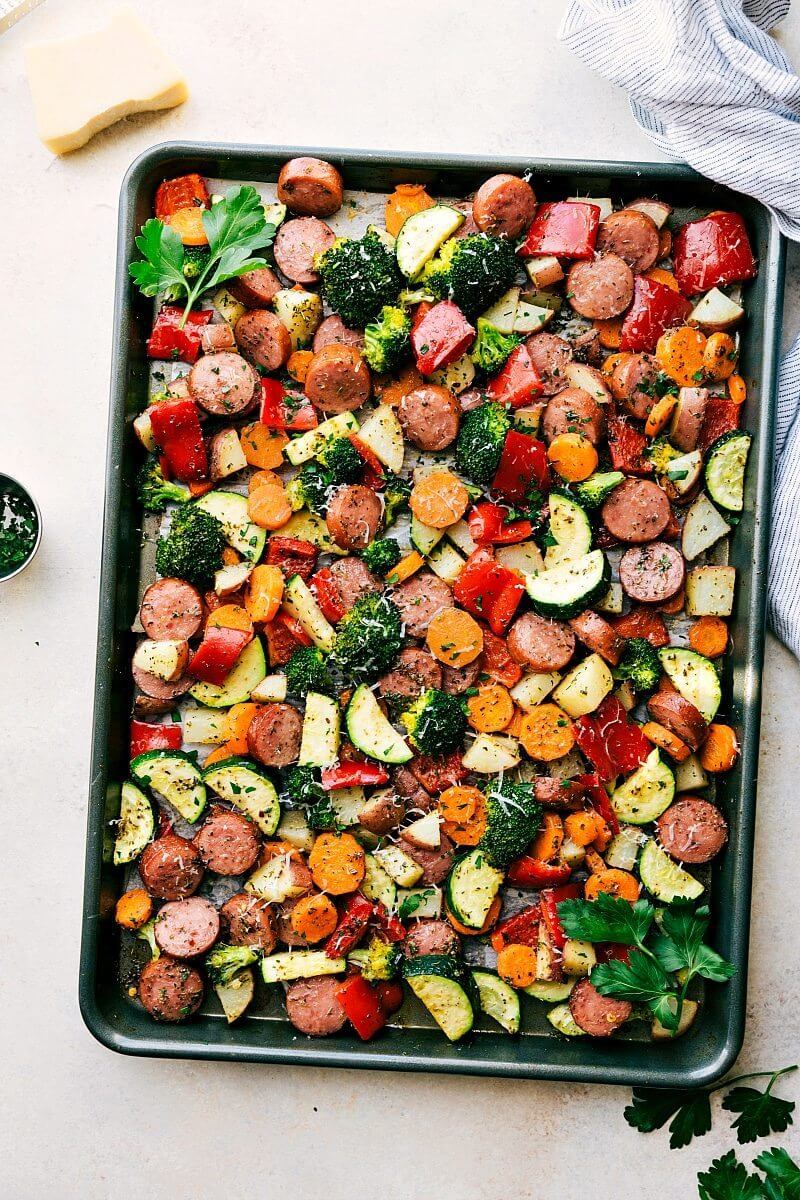 2. Creamy Cajun Sausage Pasta and Veggies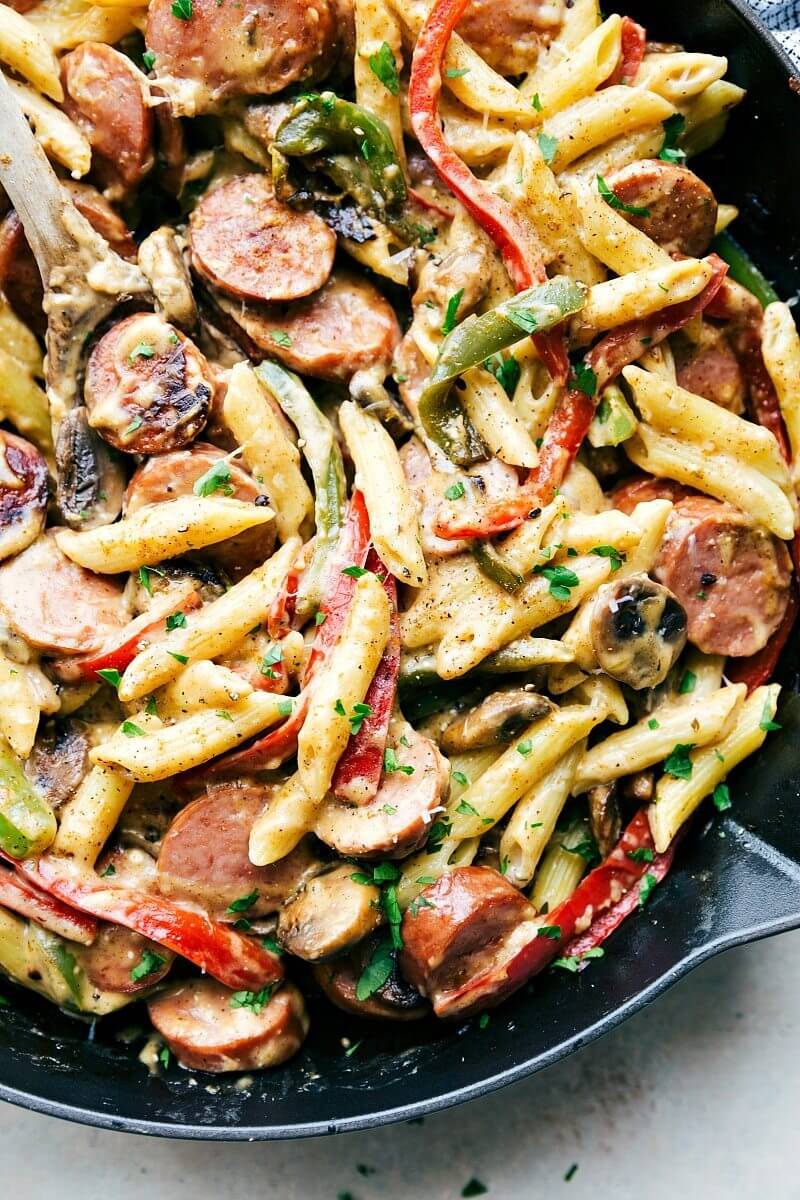 3. Cajun Shrimp and Sausage Vegetable Skillet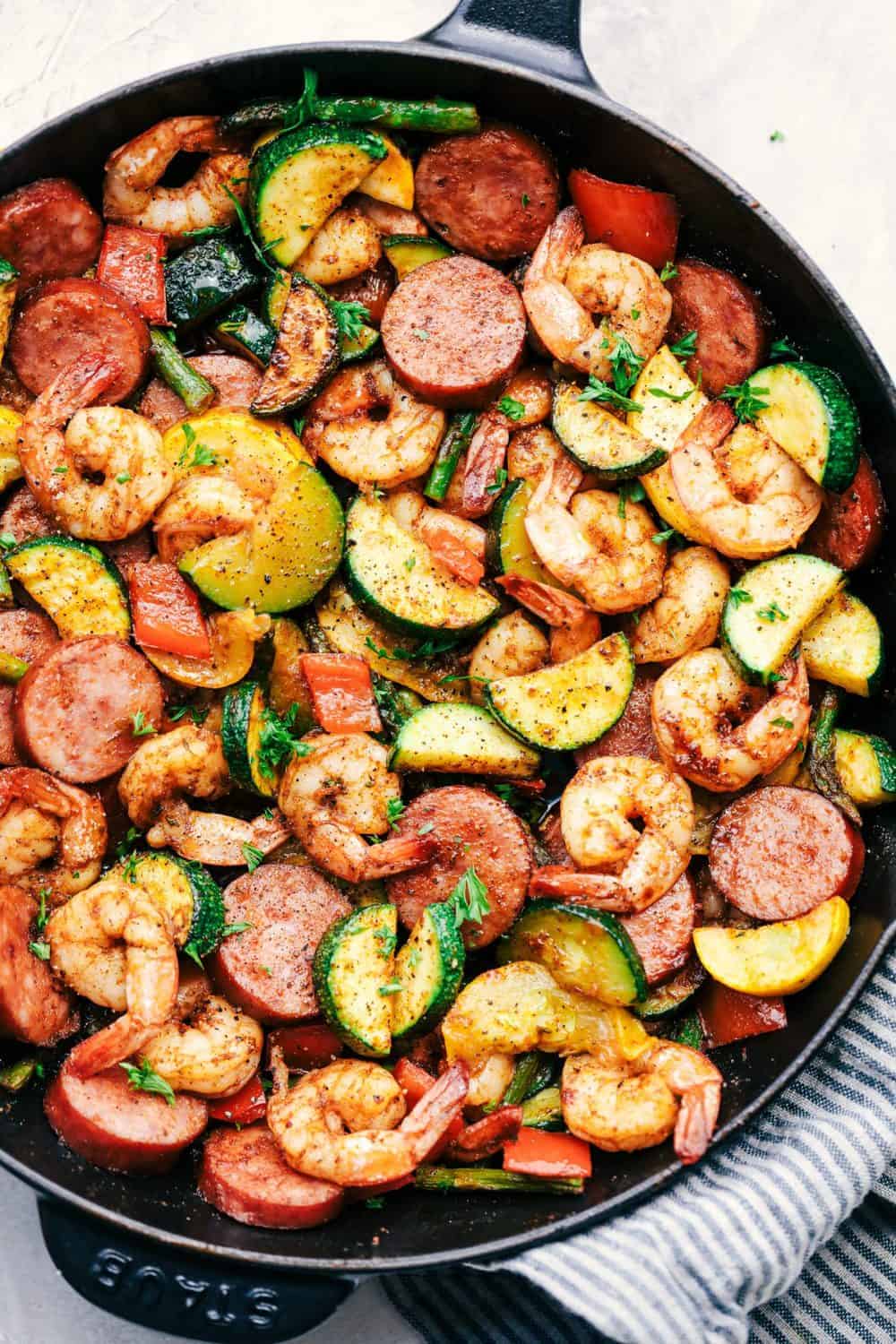 4. Grilled Cheddar Sausage and Pepper Skillet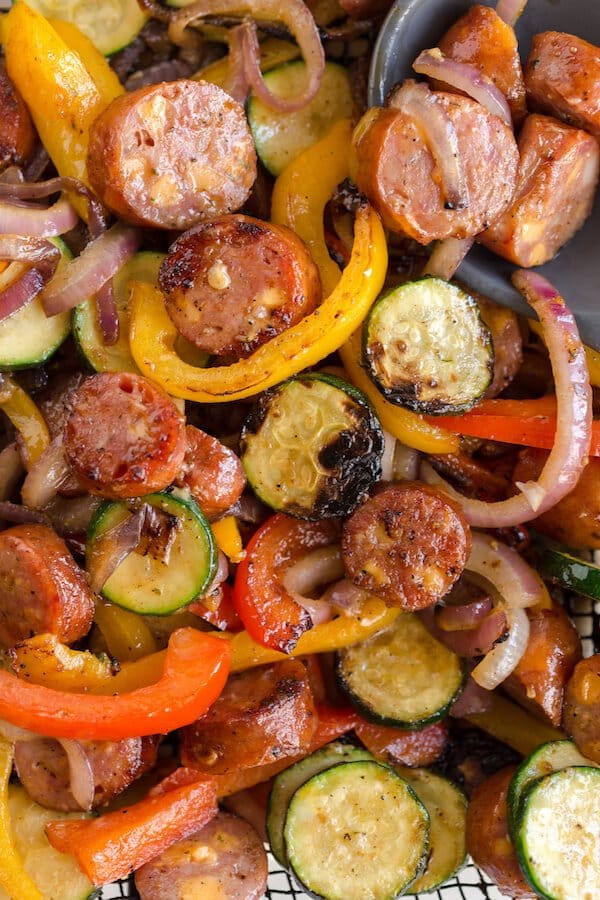 5. Healthy Sheet Pan Sausage & Veggies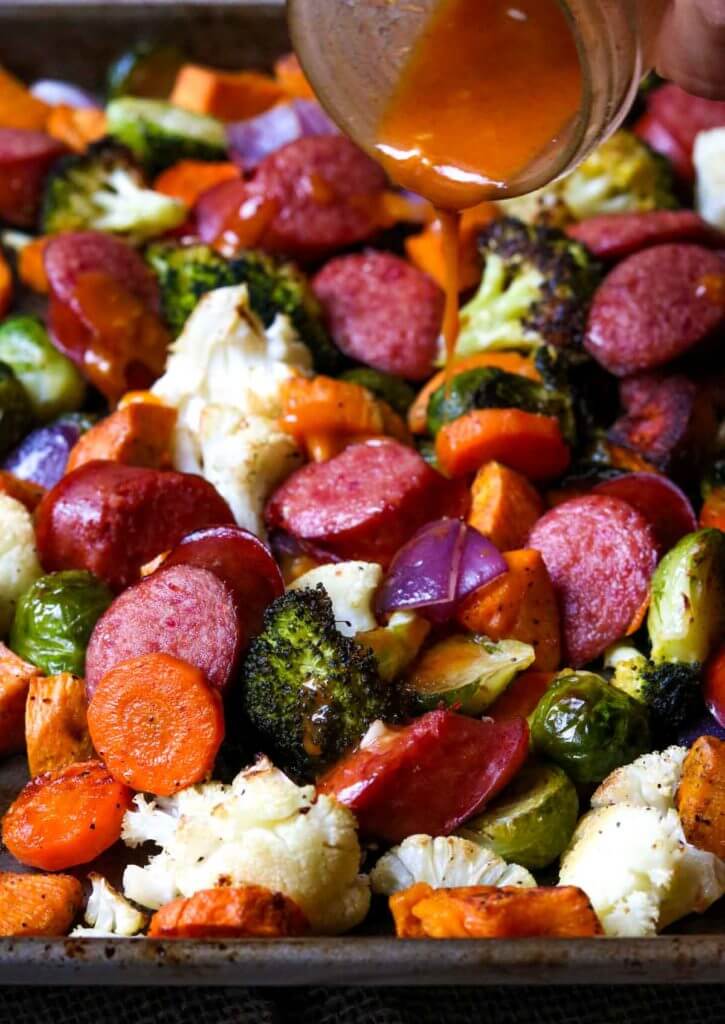 6. Baked Sausage and Sweet Potatoes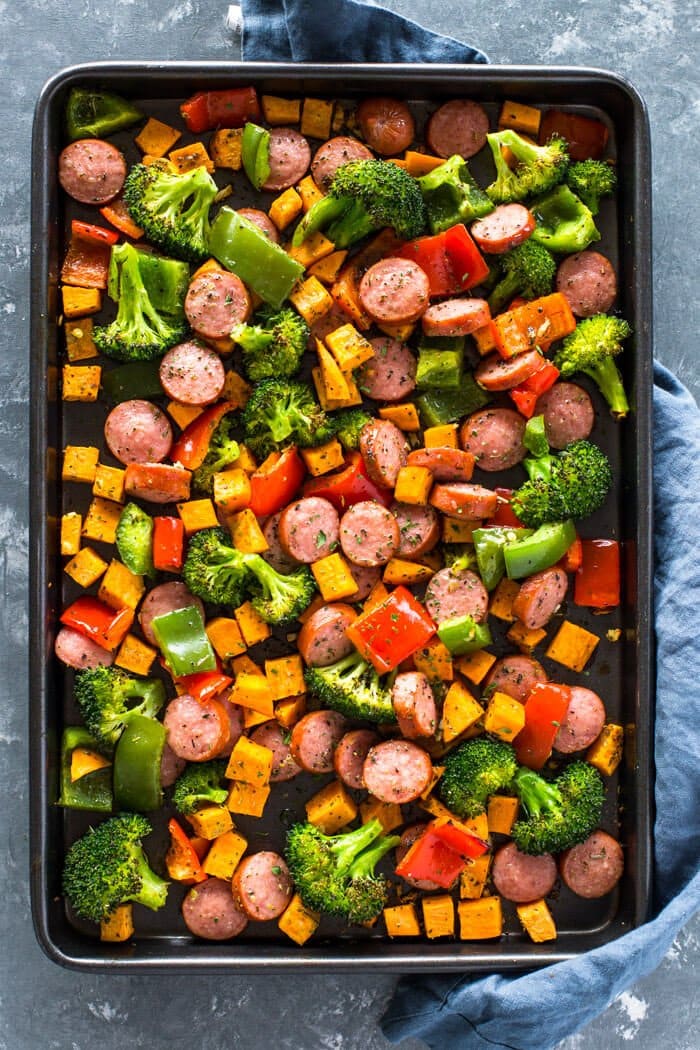 7. Low Carb Chicken Sausage and Vegetable Skillet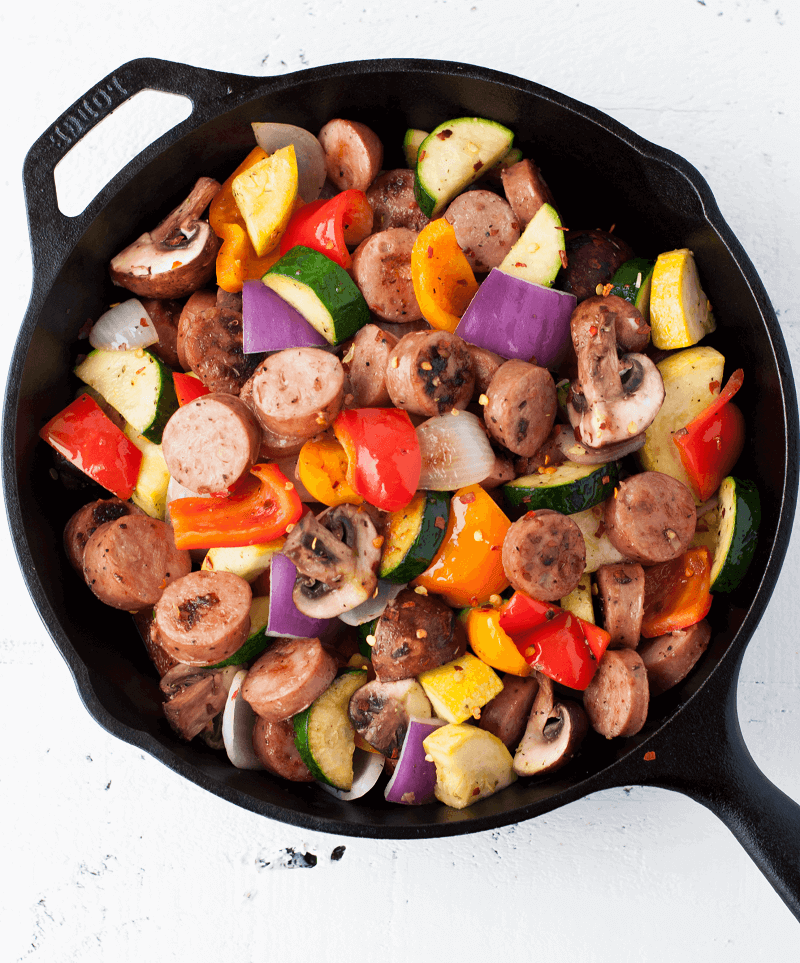 8. Oven Baked Sausage Potatoes, Carrots and Onions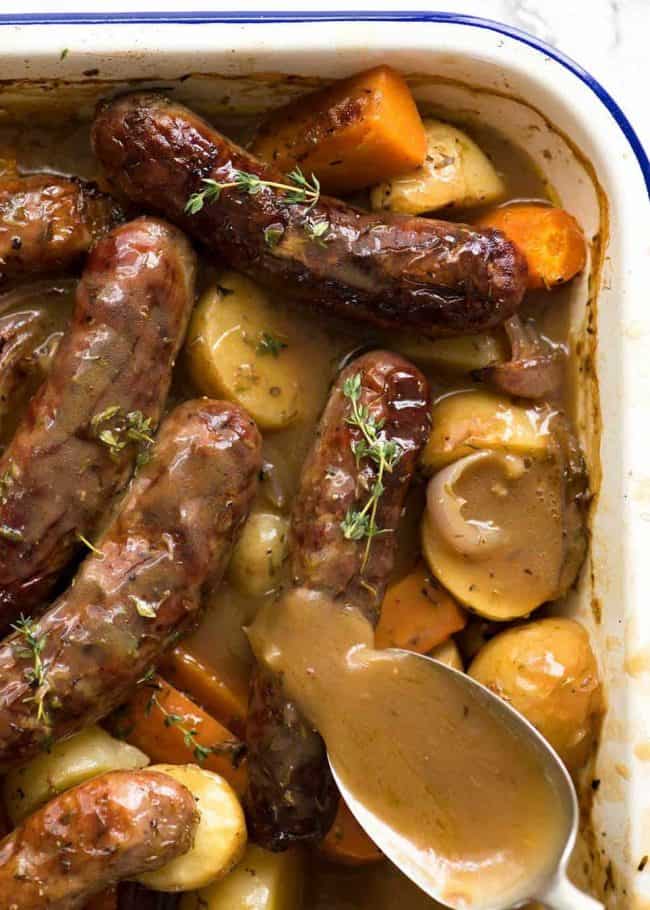 9. Sausage, Rice and Pepper Skillet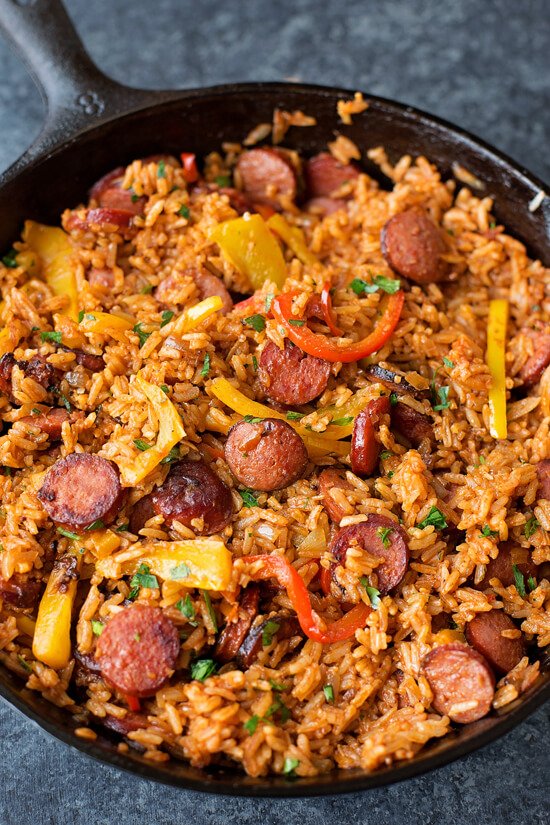 10. Instant Pot Zuppa Toscana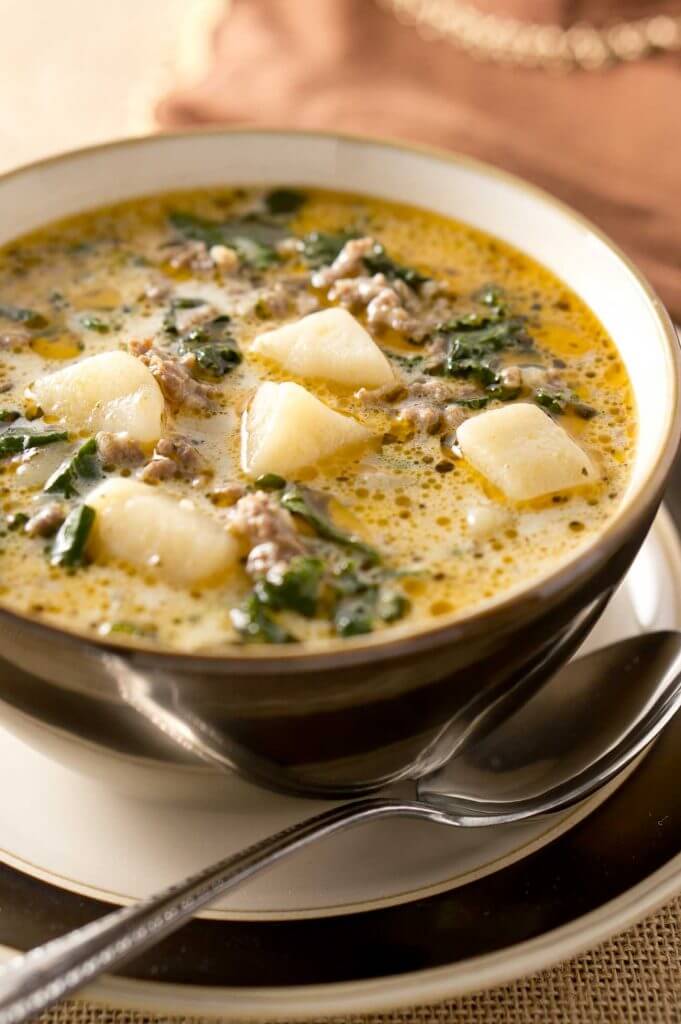 11. Sausage Gravy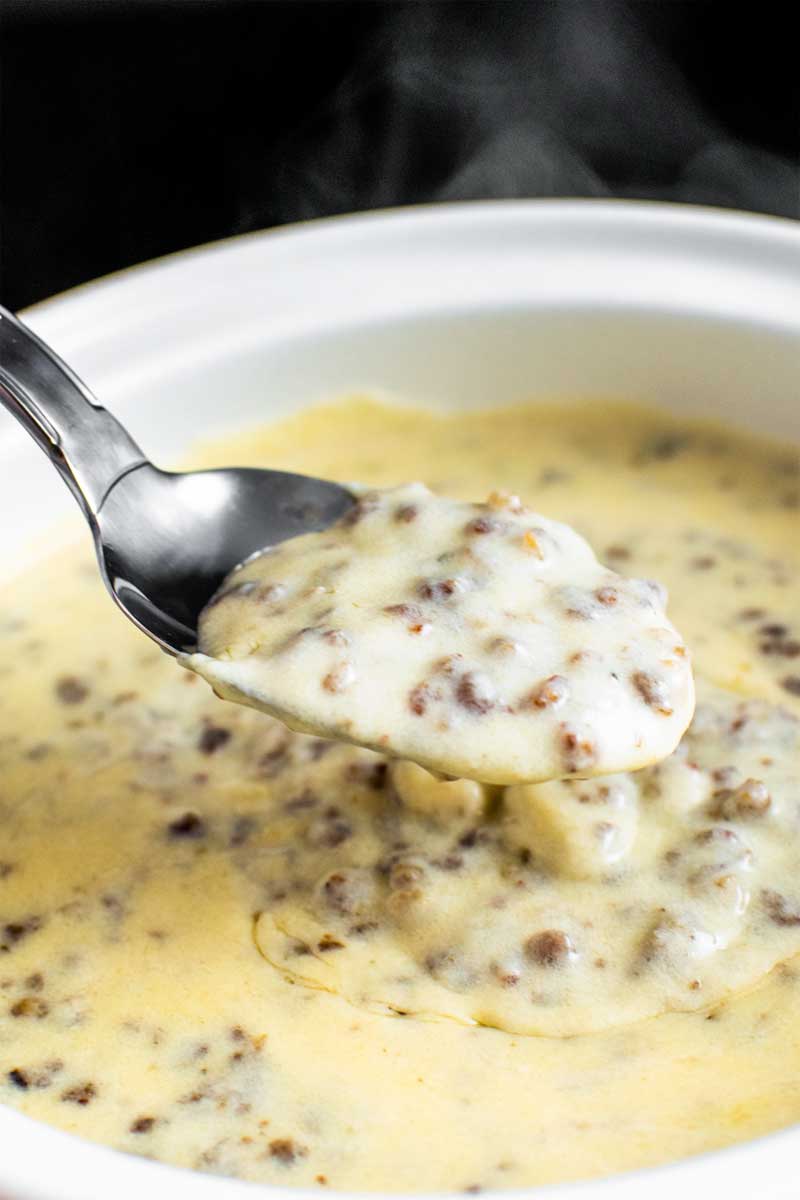 12. Baked Sausage, Potato and Broccoli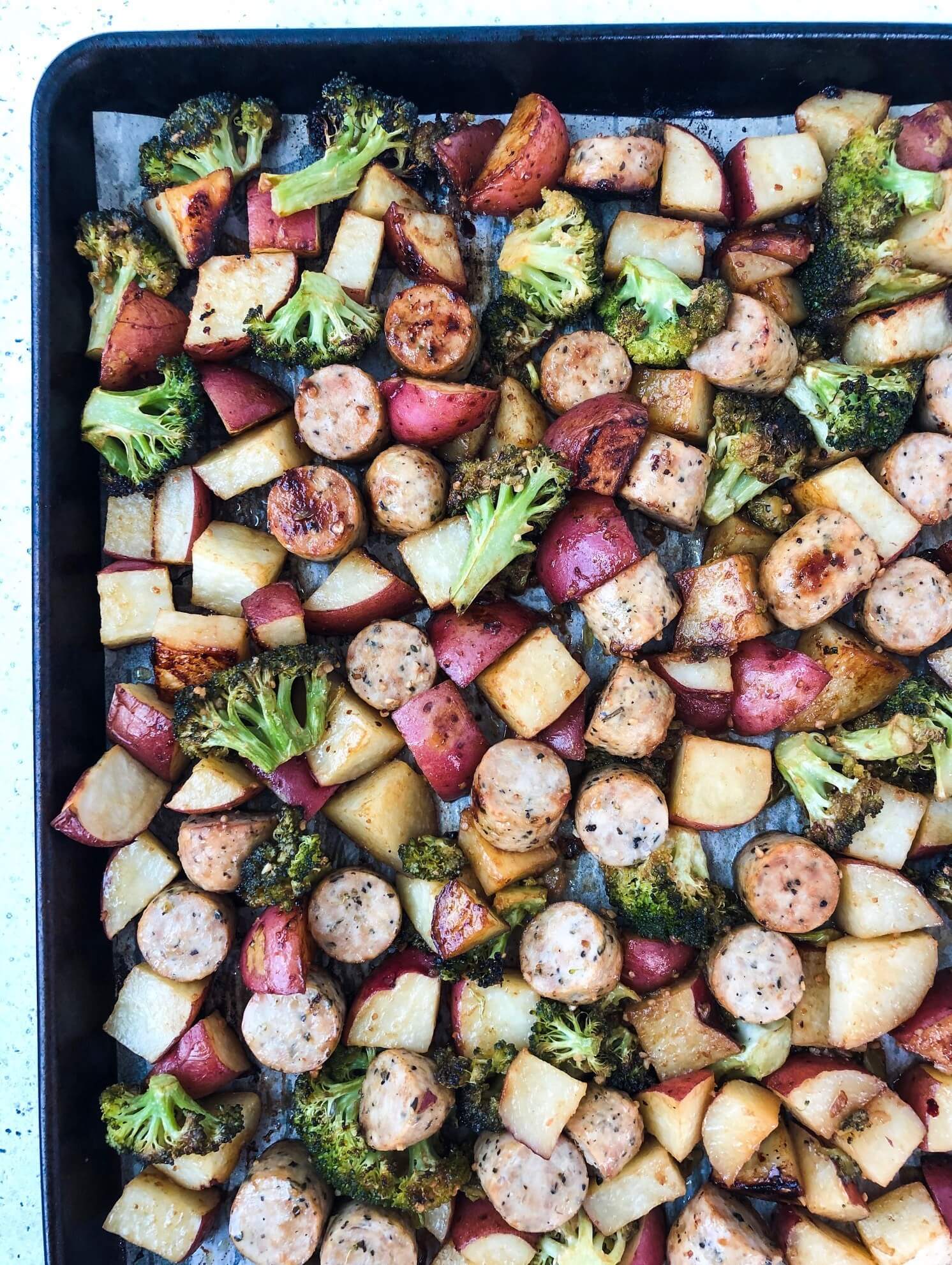 13. Creamy Tortellini and Sausage Soup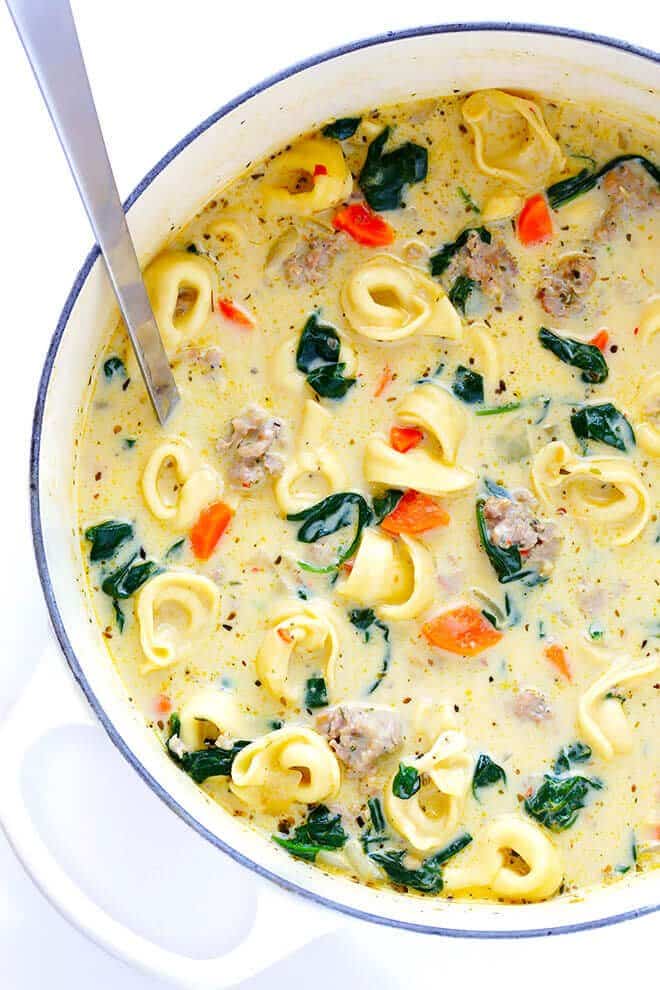 14. Slow Cooker Cabbage, Sausage and Potatoes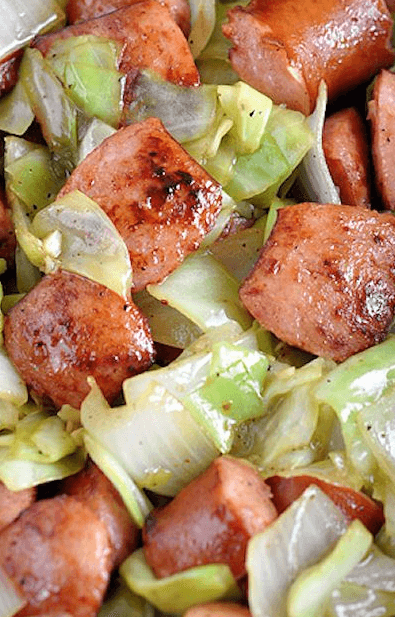 15. Sautéed Cabbage and Kielbasa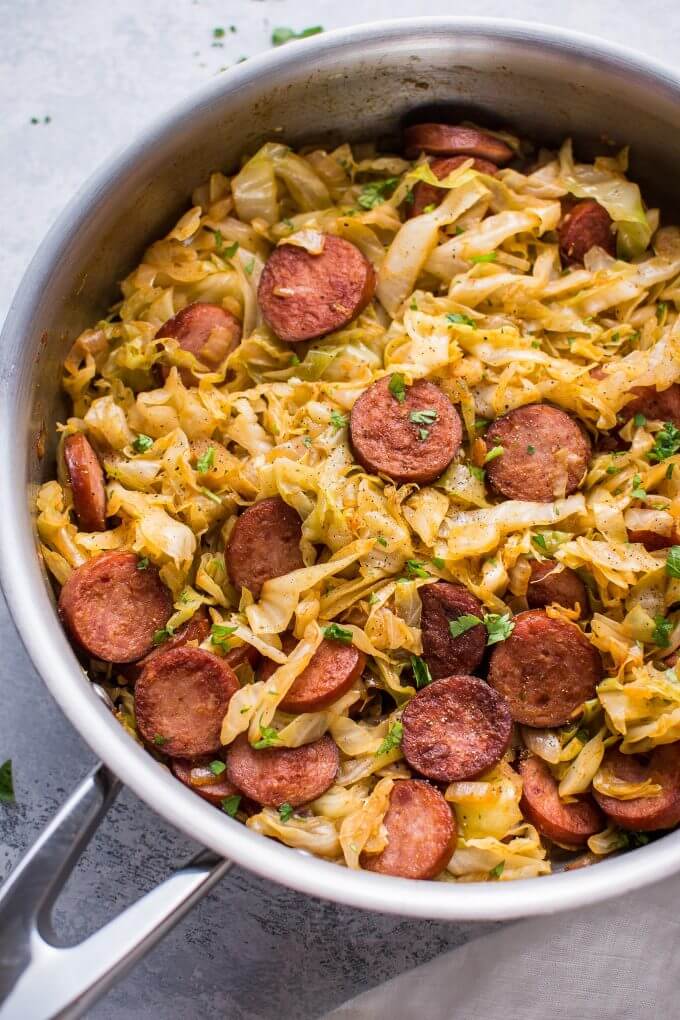 16. Sheet Pan Sausage with Cherry Tomatoes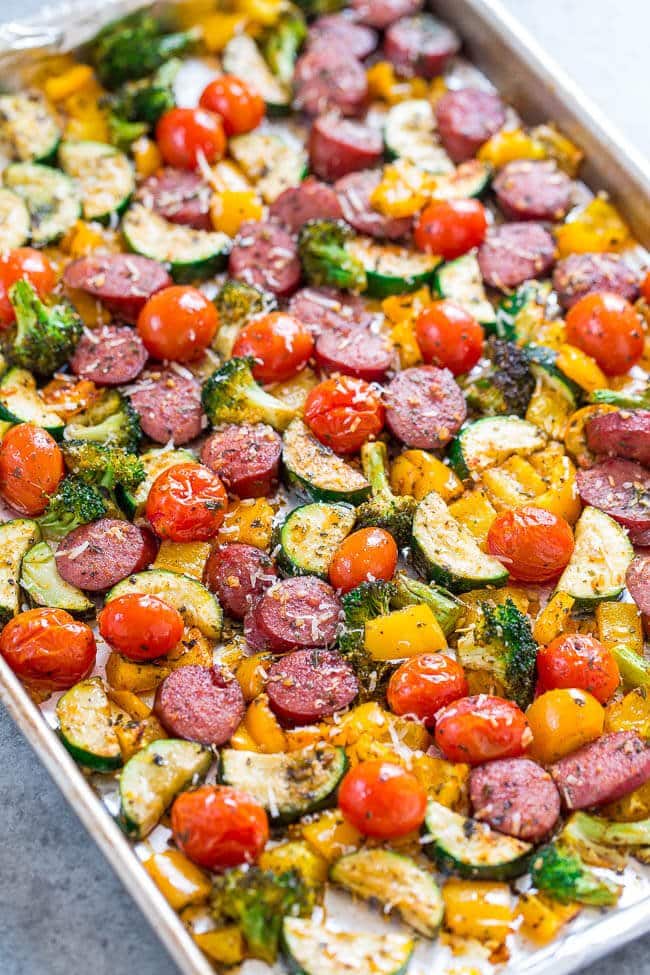 17. White Beans with Spinach and Sausage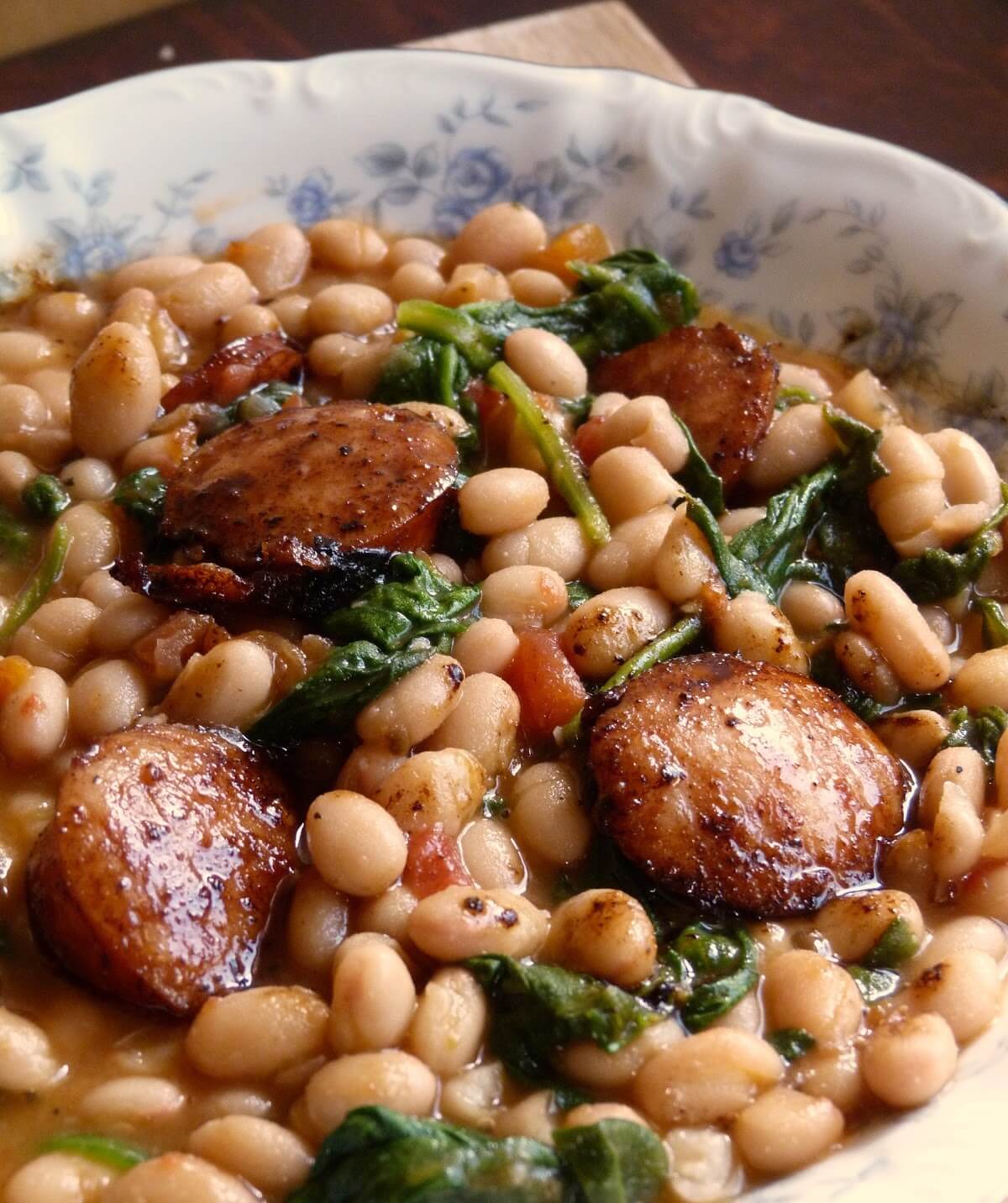 18. Sausage Stuffed Mushrooms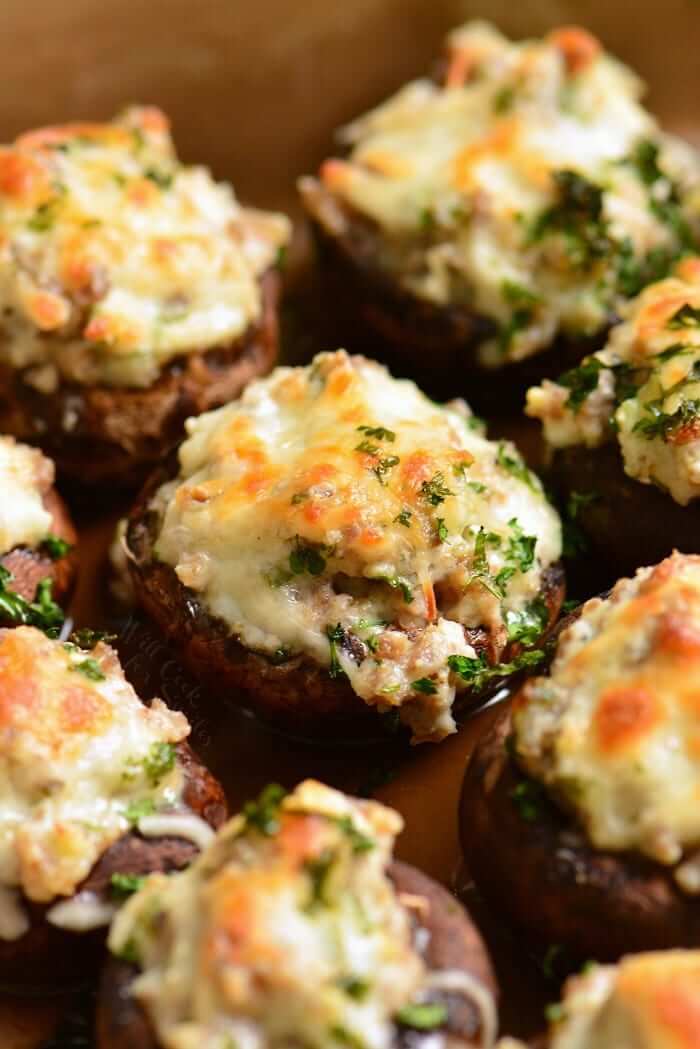 19. Butternut Squash Noodles with Sausage
20. Garlic Butter Sausages with Lemon Green Beans
You've got 20 flavored sausage and veggi recipes. Based on your taste, cooking mood and vegetables that are available in your fridge, make some for family meals. Hope you enjoy them all!