SLOW COOKER HONEY GARLIC CHICKEN AND VEGGIES
The easiest one pot recipe ever. Simply throw everything in and that's it! No cooking, no sauteeing. SO EASY!

Just because summer is quickly approaching in about two weeks does not mean that you need to put your crockpot in storage. Rain or shine, winter or summer, slow cookers are meant to be used 365 days of the year, and it comes in really handy when you move into a new home and you have no idea if the oven/gas range is working yet.
Seriously. We have been living in our new home for less than a week and I have yet to test out the stove. But my slow cooker never fails me, especially in this glorious one pot meal, packed with the most flavor-packed chicken thighs and three different kinds of veggies.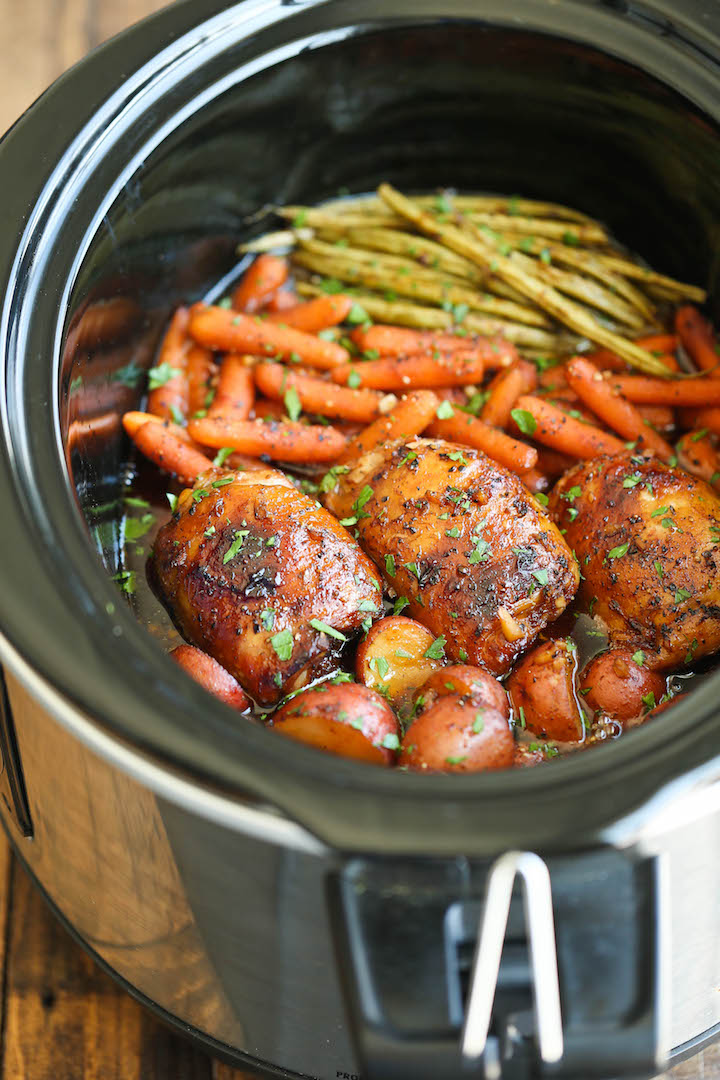 Now the recipe calls for bone-in, skin-on chicken thighs, which I highly recommend using if you decide to broil the chicken at the very end to help crisp up the skin. But this is a completely optionalstep so if you decide to skip this, it is best to use boneless, skinless chicken thighs (or boneless, skinless chicken breasts). You can't go wrong either way!
SLOW COOKER HONEY GARLIC CHICKEN AND VEGGIES