Crazy Good Roasted Mushrooms For Meals
The healthiest and most flavorful roasted vegetable? Well, it must come to mushrooms. They are packed with taste, flavor and texture thanks to the spices added in. Balsamic soy garlic roasted mushrooms, for instance, are beloved side dish of both kids and adults, normal eaters and dieters. As mushrooms are low in carbs and rich in vitamins and minerals, they can do good to your health when consumed properly. Perfect!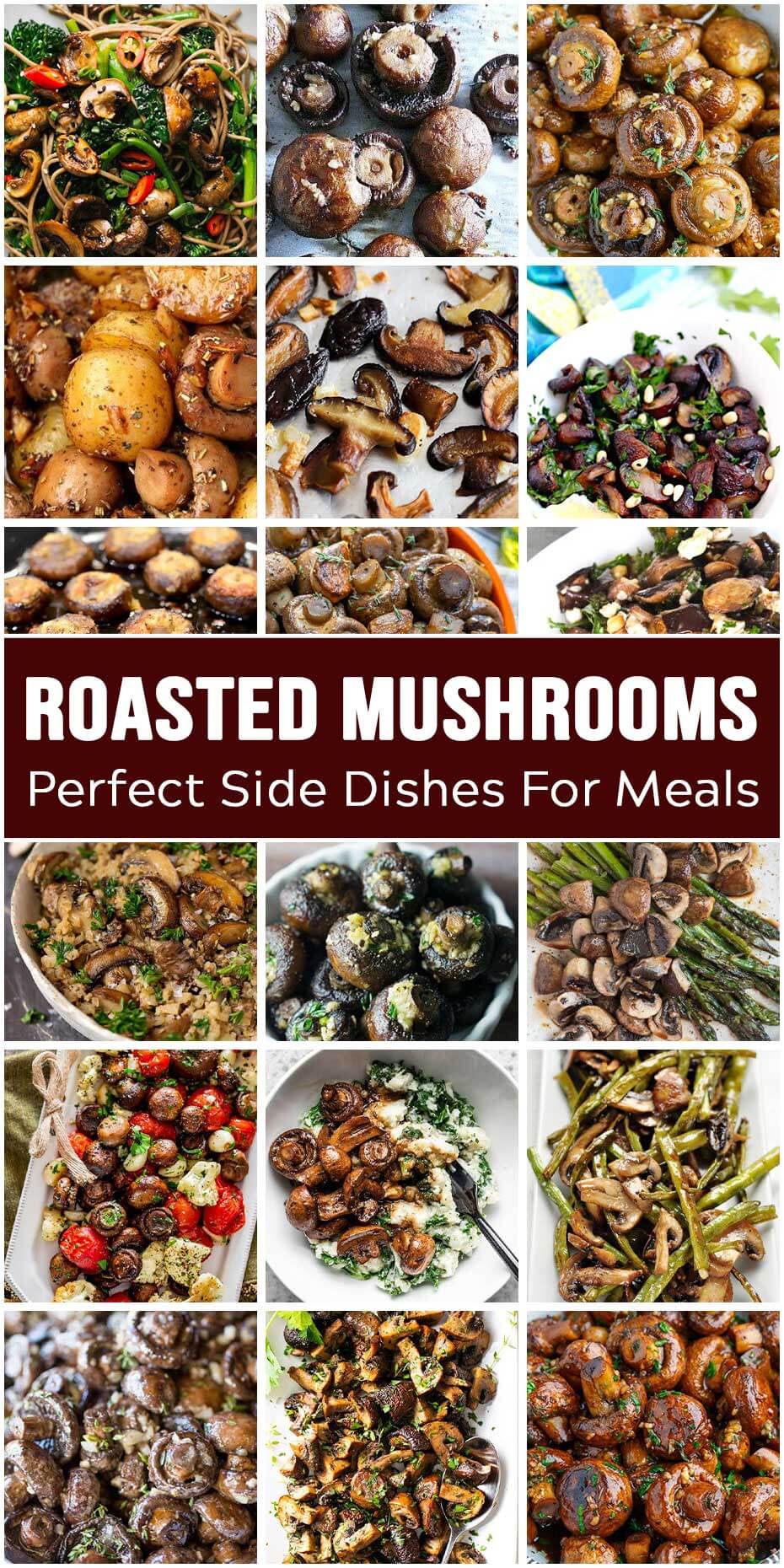 In this article, we're happy to share 30 crazy good types of roasted mushrooms to make for meals. If you have cravings for mushrooms or simply want something tasty with them, these are the way to go. Marinated them with spices (and herbs), then roast in the preheated oven until done. Serving them alongside baked, roasted or grilled chicken or meats, you will have nutritious and delicious meal right at home. We believe that any of you could do a great job with it even when you're not much good at cooking. Let's get started!
#1 Balsamic Soy Roasted Garlic Mushrooms
Full recipe here.
#2 Oven Roasted Mushrooms with Balsamic, Garlic and Herbs
Full recipe here.
#3 Garlic Butter Mushrooms
Full recipe here.
#4 Oven Roasted Mushrooms and Green Beans
Full recipe here.
#5 Balsamic Roasted Mushrooms with Herby Kale Mashed Potatoes
Full recipe here.
#6 Italian Roasted Mushrooms and Veggies
Full recipe here.
#7 Roasted Asparagus and Mushrooms with Balsamic Vinegar
Full recipe here.
#8 Garlicky Oven Roasted Mushrooms
Full recipe here.
#9 Cauliflower Mushroom Rice
Full recipe here.
#10 Warm Eggplant, Mushroom and Kale Salad
Full recipe here.