3 Ingredients Scones just make life simpler overall. Scones are a well-liked post-work snack, whether you're doing housework or gardening. Even though we absolutely adore some great ingredients scones, there are just occasions when we are too lazy to make them. It frequently just seems like too much work. Sometimes you need a simple 3 ingredients scones recipe for those times when you're overworked and have a craving for one.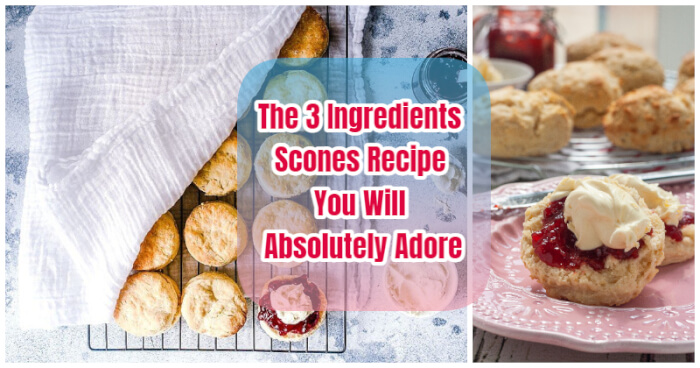 Fortunately for you, Easy and Healthy Recipes have got your back with these simple yet delicious lemonade scones. This recipe only requires 3 ingredients: some self-rising flour, cream, and lemonade to make some incredibly fluffy, delicious scones from scratch. They don't taste at all like lemon, even if the secret ingredient is lemonade.
The 3 Ingredients Scones Recipe You Will Absolutely Adore
How Are These Scones Different From Standard Ones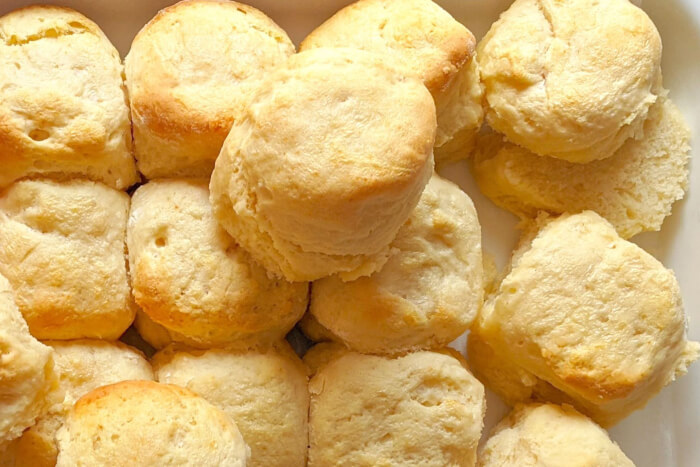 Source: taste
The traditional method of making bread involves rubbing butter into the flour with your fingers or a food processor. It's not especially challenging, but it does take some time because cold butter needs to be sliced into cubes. The quickest and simplest scones to make our lemonade scones!
Ingredients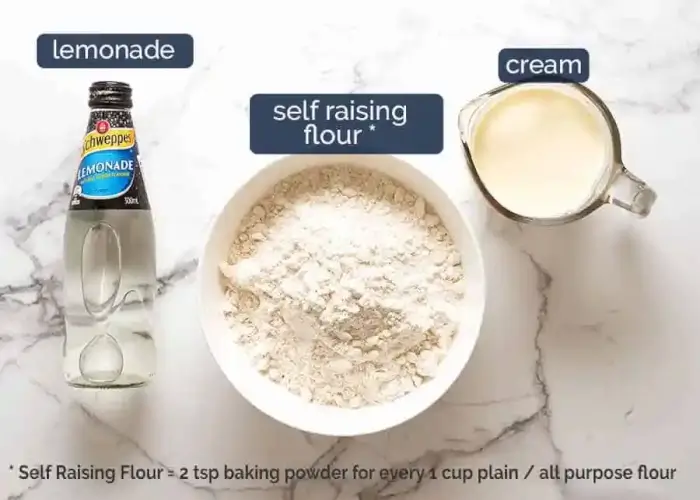 Source: easydeliciousness
Self-raising flour: 

use any plain flour, all-purpose flour is completely fine, and baking powder that's already been combined. It's easier to make your self-raising flour

 

by just mixing 2 tablespoons of baking powder for every 1 cup of flour than going out of your way to find it in the market.

Cream:

use thickened or heavy cream, but ordinary cream works just as fine try to find the full-fat one if you can, or else it won't get that soft texture in the interior of the scones.

Lemonade: 

this is the "secret ingredient", thou the science behind this recipe is unclear, we presume that the fizz from the lemonade activates the baking powder to prompt the scones to rise and make them fluffy. Though we can be sure how it works, we know for certain of its importance in this recipe
Instructions for 3 Ingredients Scones
Source: recipetineats
Preheat the oven to 200 °C (400 °F).

Fill a large mixing bowl with flour.

Combine Lemonade and cream.

Spread the mixture out on a board that has been dusted with flour and knead it until it is smooth (the mixture will be very sticky initially).

When the scone dough is about 2 to 3 cm (1 inch) thick, flatten it out using your hand before cutting it into rounds using a scone cutter.

Scones should be placed so that they are barely touching on a prepared baking sheet and baked for 15 to 20 minutes.

Bake them until the tops are golden brown and the seams are simple to pull apart.
Notes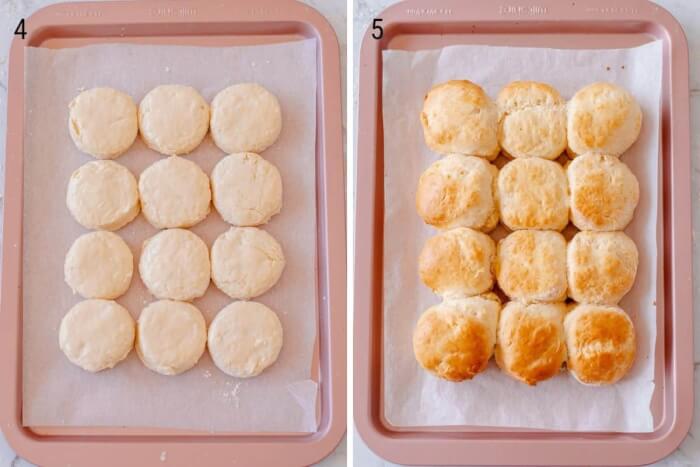 Source: odlums
After several tries and experiments, we've discovered that they freeze really nicely. Once defrosted, you may microwave one for a brief period of time to make it taste exactly like it just came out of the oven!
Additionally, only mix the batter until the flour is almost completely incorporated, then proceed to knead it only a few times into a disc shape. Less handling of the dough will ensure fluffier scones when baked.
Try placing the scones on the baking tray so they will only so slightly touch, as it would help them rise together. However, avoid touching the sides of the cones with your hands at all costs.
For more easy and healthy recipes to brighten up your day, feel free to visit our website at Easy and healthy recipes