Braised Vegetables: "Appetizing" Side Dish For Meals
Love vegetables and prefer trying different meals with them? These braised vegetables dishes surely get you hooked. Tuscan braised fennel, butter braised smoked green beans, white wine braised leeks, creamy braised cauliflower with sun-dried tomatoes,.. each of them is loaded with taste and flavor. Give them a try and you will actually crave after that. Yummy!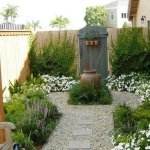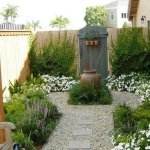 Scrolling here, you've got what this article is meant to be, right? It shows 30 best recipes for braised vegetables. They are "appetizing" side dishes for meal at any time of the year. As there are hundreds of vegetable out there, you can definitely turn preferred types into braised dishes. The same ingredients will taste different if you cook them differently. For those who're finding good ways to make their picky kids eat greens more often, these are absolutely worth trying. Let's check them out!
#1 Braised Vegetables: Beer Braised Mushrooms (Drunken Mushrooms)
#2 Fasolakia (Braised Green Beans and Potatoes)
Full recipe here.
#3 Tea Braised Carrots
Full recipe here.
#4 Poitou-Style Braised Beets with Kale
Full recipe here.
#5 Braised Kale with Apple Cider Vinegar
Full recipe here.
#6 Braised Bok Choy, Leek and Spinach Rice Bowl with Poached Egg
Full recipe here.
#7 Braised Harissa, Eggplants and Chickpeas
Full recipe here.
#8 Braised Peas with Little Gems, Spring Onions and Wild Garlic
Full recipe here.
#9 Braised Coconut Spinach and Chickpeas with Lemon
Full recipe here.
#10Braised Greens with Andouille
Full recipe here.
#11 Braised White Beans
Full recipe here.
#12 Olive Oil-Braised Chickpeas and Broccoli Rabe
Full recipe here.
#13 Braised Fingerling Potatoes with Fresh Herbs
Full recipe here.
#14 Braised Chinese Mushrooms with Bok Choy
Full recipe here.
#15 Braised Cabbage With Potatoes And Smoked Sausages
Full recipe here.