Let me tell you about a dessert I didn't appreciate until my 30s – Bread Pudding with Bourbon sauce!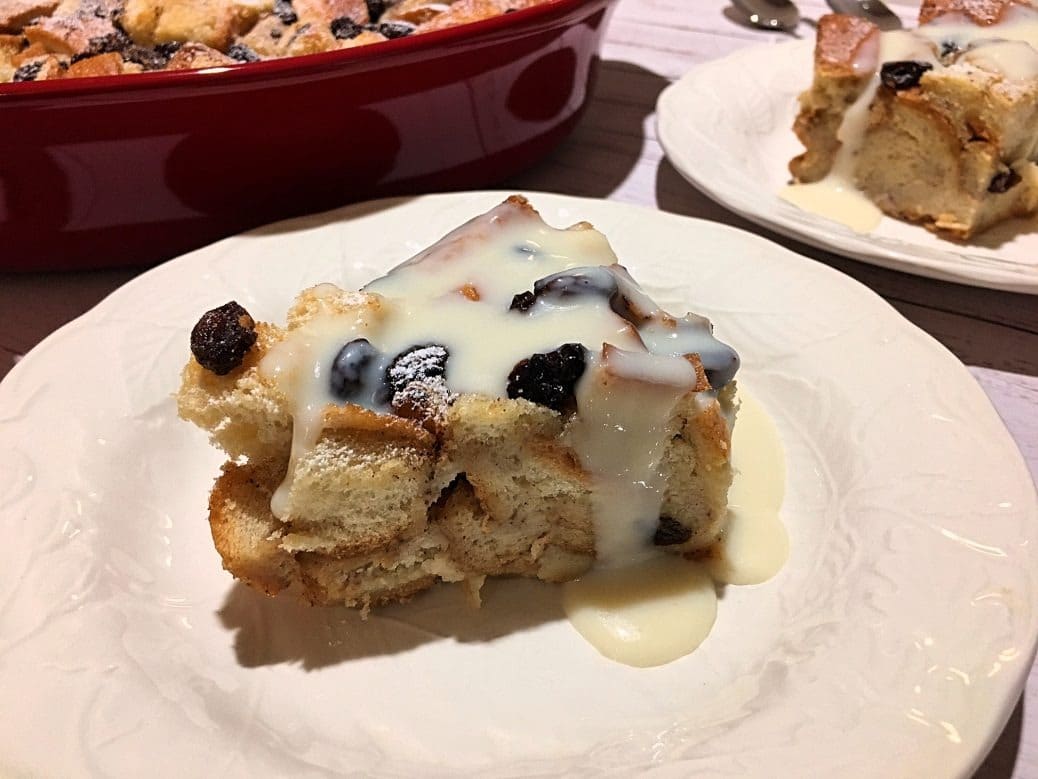 I gave it a little makeover, and now it's simply incredible! Crispy top, soft inside – it's dessert heaven. And that sauce? A game-changer!
People usually whip up this dessert when there's stale bread lying around.
But guess what? Fresh bread works just as well. Imagine those bread soaked in the custard, raisins, and that amazing sauce. You will enjoy this as much as I do! Now let's get baking!
TO MAKE THIS BREAD PUDDING, YOU WILL NEED
Raisins: Choose plump and moist Thompson raisins. Ensure they are fresh and not overly dry.
Butter: Opt for high-quality unsalted butter for both the pudding and sauce.
Eggs: Free-range eggs provide a richer flavor and vibrant color to the custard.
Bread: While Challah or Brioche is preferred, a French loaf works well too. Choose fresh or stale based on preference.
Vanilla Extract: Use pure vanilla extract for a more intense and authentic flavor.
Bourbon: Select a bourbon with a flavor profile that complements the dish. Adjust the quantity based on personal preference.
Flour: Unbleached all-purpose flour is recommended for a smoother texture in the sauce.
Milk: Whole milk contributes to a creamier texture in both the custard and sauce.
See the recipe card for full information on ingredients and quantities.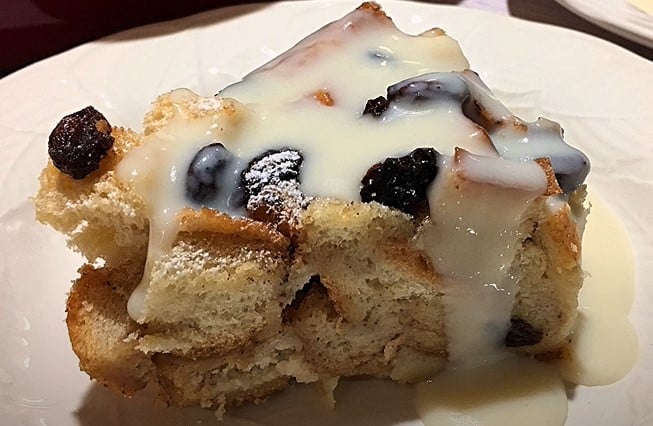 HOW DO YOU MAKE THE BEST BREAD PUDDING?
To start, soak raisins in bourbon, allowing them to macerate for 30 minutes.
Preheat the oven to 350º and generously grease a 3-quart baking dish. In a saucepan, meld butter, half-and-half, milk, sugar, and a pinch of sea salt until the mixture simmers without reaching a boil.
Slowly incorporating the beaten eggs in  the hot mixture. Add pure vanilla extract, ground cinnamon, freshly ground nutmeg, and the reserved bourbon. Whisk until blended.
Assemble the layers in the baking dish: bread cubes, soaked raisins, and custard. A gentle press ensures absorption of the custard. Bake for 40 minutes, covering with foil after 25-30 minutes to maintain the perfect hue.
While the pudding bakes, let's make the Bourbon Sauce. Melt butter, add flour, whisk for 2 minutes, and gradually introduce milk for a lump-free consistency. Infuse with sugar, bourbon, and a hint of sea salt, whisking for an additional 2-3 minutes.
As the bread pudding emerges from the oven, sprinkle confectioners' sugar for a sweet finish.
Serve warm, generously drizzled with the luscious bourbon sauce, turning a simple dessert into an indulgent masterpiece.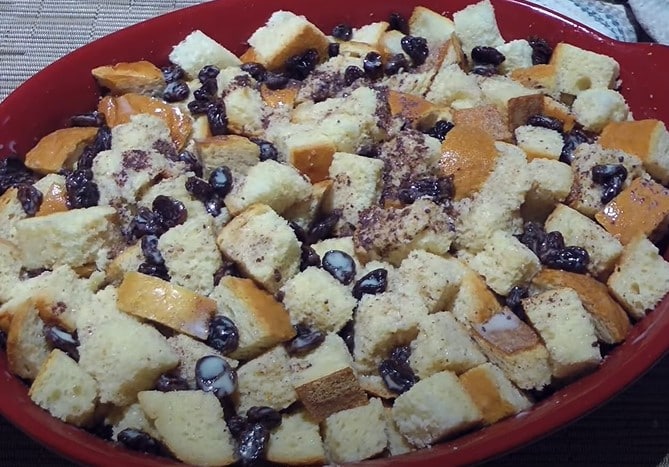 RECIPE NOTES AND HELPFUL TIPS:
Use stale bread. If your bread is fresh then bake 250F for 10 minutes on a sheet after cubing. This will help dry it out so it can soak up more custard.
More soaking time is great! Your pudding is best when the bread is fully saturated.
Don't stress about the exact amount of bread, it's a vehicle for your custard but you can always scale the dish size down or up a bit.
Add toasted pecans, raisins, chocolate chips, or whatever else strikes your fancy. This dessert is really adaptable and forgiving.
You can totally replace Bourbon with brandy, or rum into the custard. Stir in a few tablespoons to 1/4 cup after the sauce has thickened.
If you want a crisper top increase temp to 400 degrees F after the custard has set and move the baking dish to the top rack. Bake for an additional 5 minutes.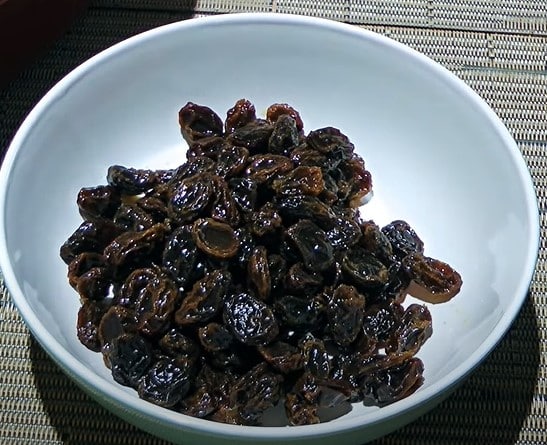 NUTRITIONAL INFORMATION:
Yield: 8  | Estimate the nutritional information for each serving:
Calories: 377kcal | Carbohydrates: 45g | Protein: 6.4g | Fat: 20g | Saturated Fat: 12g | Cholesterol: 139mg | Sodium: 270mg | Potassium: 200mg | Fiber: 0.8g | Sugar: 53g | Vitamin A: 750IU | Vitamin C: 0.8mg | Calcium: 100mg | Iron: 1.3mg
FREQUENTLY ASKED QUESTIONS (FQAs):