What comes to mind when you think of meals low in cholesterol? For many of us, it's a side of steamed broccoli and tasteless chicken breast. Fortunately, maintaining a low-cholesterol diet can be both delicious and healthy, so controlling your cholesterol doesn't require you to give up your favorite foods. Hence, today on Easy and Healthy Recipes, we're offering you some tips on how to prepare meals low in cholesterol as well as some recipes that are both healthy and delicious.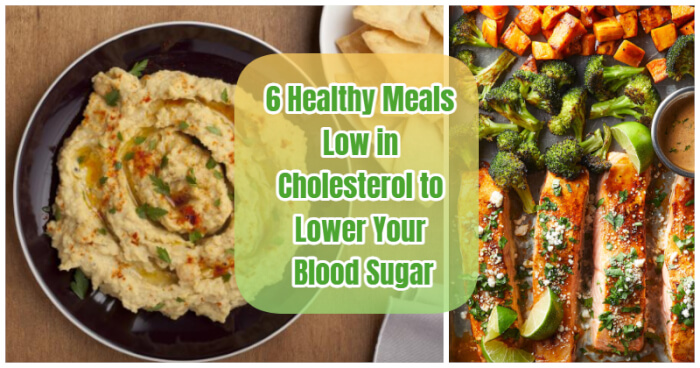 What is Cholesterol?
Our bodies create a waxy substance called cholesterol. This material is required for hormone secretion, vitamin production, and the growth of new cells. We can make all the cholesterol we require in our bodies.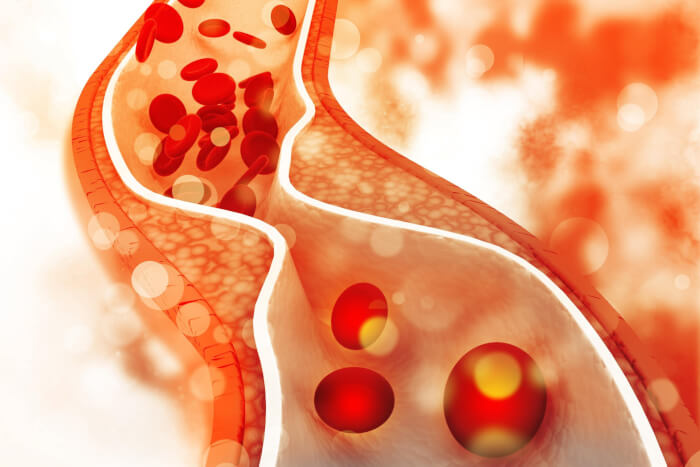 Source: medlineplus
However, eating too much cholesterol will cause our blood cholesterol levels to increase to harmful levels. Dietary cholesterol is found in animal products like meat, cheese, and eggs. Our bloodstreams carry cholesterol, and the more cholesterol that circulates, the more it binds to other blood cells to constituents and builds up as thick deposits on the artery walls. This causes the arteries to narrow and harden, increasing the likelihood of cardiovascular diseases with the blood clot completely blocking the artery wall.
Consider choosing lean proteins, fresh vegetables, and hearty beans for meals low in cholesterol instead of a diet high in saturated and trans fats, which can raise cholesterol levels. Many different types of fish contain healthy fats that are known to increase your level of high-density lipoprotein, which aids in the removal of low-density lipoprotein (LDL) from the bloodstream. A fiber-rich diet has been shown to lower LDL cholesterol as well. Your risk of cardiovascular disease is decreased because this keeps the cholesterol fat from building up in your blood vessels.
6 Healthy Meals Low in Cholesterol to Lower Your Blood Sugar
1. Red Supper Soup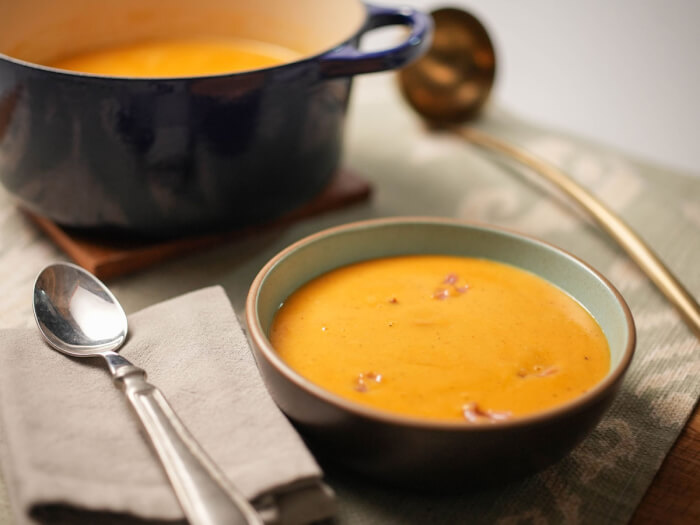 Source: heartuk
 Tomatoes, lentils, onions, and garlic form the base of this soup, but the beautiful part is that you can customize it by adding more ingredients. In this recipe, we use all of the leftover "red vegetables" as the add-ons, which produce an amazing deep red and was also quite tasty. Depending on your preference, it can be served chunky or pureed into a smooth soup.

2. Italian Sausage Veggie Skillet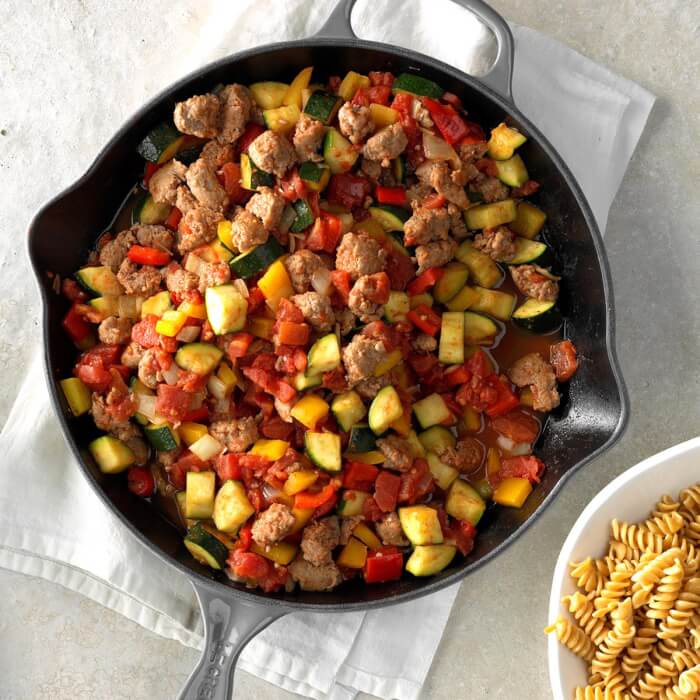 Source: tasteofhome
 It's not necessary to stop eating your favorite foods if you're watching your cholesterol. Avoid the bun and instead opt for this vegetable skillet with Italian sausage. It reduces the amount of sausage while increasing nutrition with tomatoes, bell peppers, and zucchini.
3. California Walnut Power Balls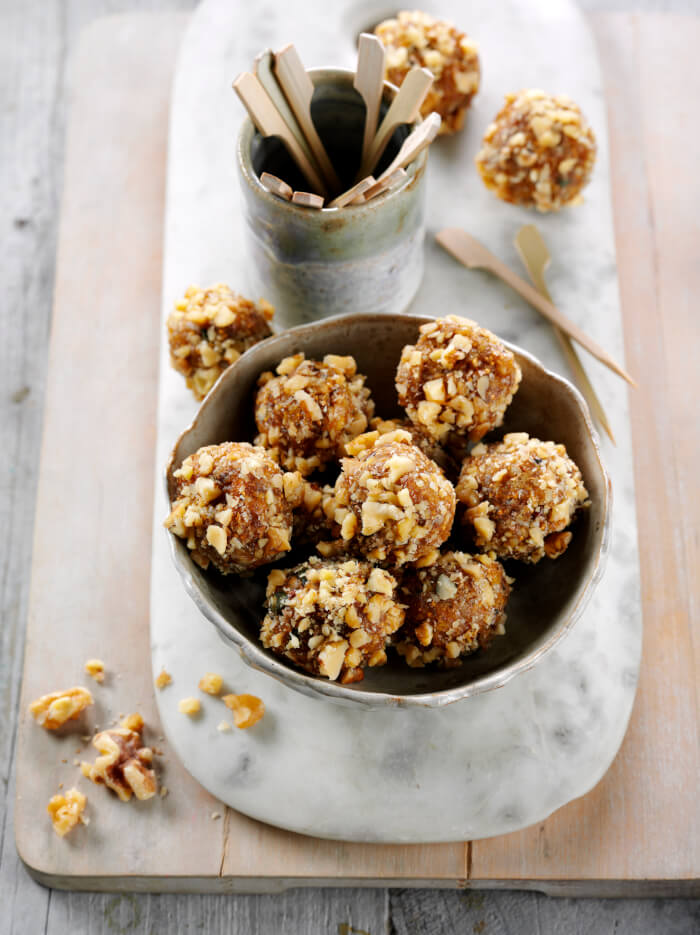 Source: californiawalntus
 There is no cooking with this recipe and you only need 4 ingredients to make these power balls. It's wonderful to prepare in large quantities so you always have the ideal little pick-me-up meal on hand.
These works are fantastic as a snack for the gym or in lunch boxes to store in an airtight container for 4-5 days in the fridge ready to be prepared on the go. Try substituting dates or prunes for the apricots if that's more your preference.
4. Chipotle Ranch Chicken Tacos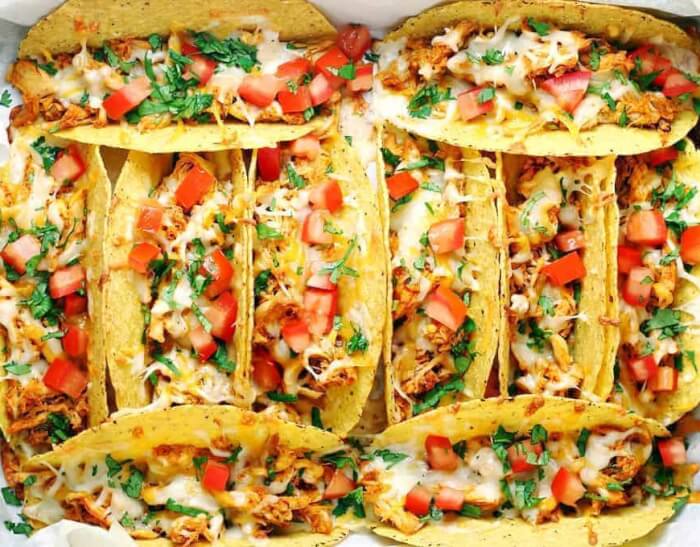 Source: letsdishrecipes
 Chipotle ranch chicken tacos are the perfect way to amp up your taste bud. Lean chicken breast retains all the flavor while having less fat than ground beef. For an added boost of protein and fiber, serve with a side of vegetarian refried beans.
5. Grilled Pineapple Pork & Vegetables
Source: eatingwell
 This vibrant dinner is packed with taste and minerals and lowers your cholesterol levels. Fresh asparagus, carrots, and red bell pepper increase the fiber content, while juicy pineapple adds sweetness to the dish. In order to increase your HDL with even more beneficial fiber, serve this meal over brown rice.
6. Asian Noodle Stir-Fry
Source: pinchofyum
 Instead of ordering takeaway tonight, make your own Asian noodle stir-fry. Low in saturated fat and cholesterol is this vegetarian dinner. The meal can be whipped up in a matter of minutes, and the fiber in the fresh vegetables helps to raise your HDL levels.