Zucchini Fritters are one of my favorite ways to use up the abundance of zucchini in the summer. They are crispy on the outside, tender on the inside, and full of flavor.
Crispy Zucchini Fritters With Creamy Dipping Sauce
Seriously, this recipe might just be the most flavorful zucchini dish I've ever had. Plus, you will only need 10 minutes to cook this scrumptious recipe.
Now, let's roll up your sleeves and start making these delicious Zucchini Fritters. Your taste buds will thank you. 🥒🍽️😋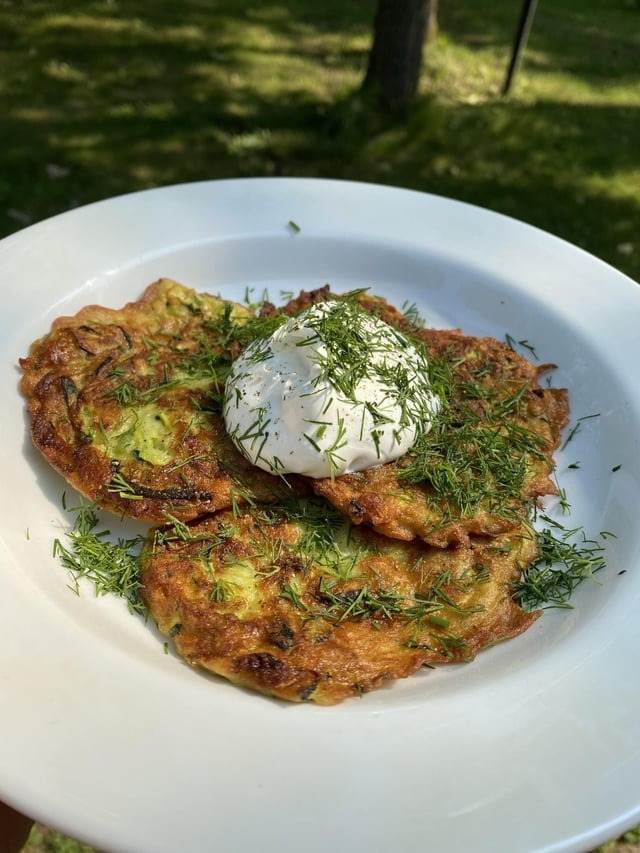 To Make These Delicious Zucchini Fritters, You Will Need:
(Full measurements listed below)
Zucchini: Grate and sprinkle with salt, then let sit for 10 minutes to remove excess moisture.
Potatoes: After grating, squeeze out the excess liquid.
Cucumber: Dice and use it for making the sauce.
Garlic: Mince it for both the zucchini mixture and the sauce.
Dill: Use chopped dill in the sauce for added flavor.
Eggs: Beat them and mix into the zucchini mixture.
Semolina: Add to the zucchini mixture to help bind the ingredients.
Mayonnaise and Greek Yogurt: Combine them to create a creamy sauce.
Olive Oil: Use for frying the zucchini meatballs in the pan.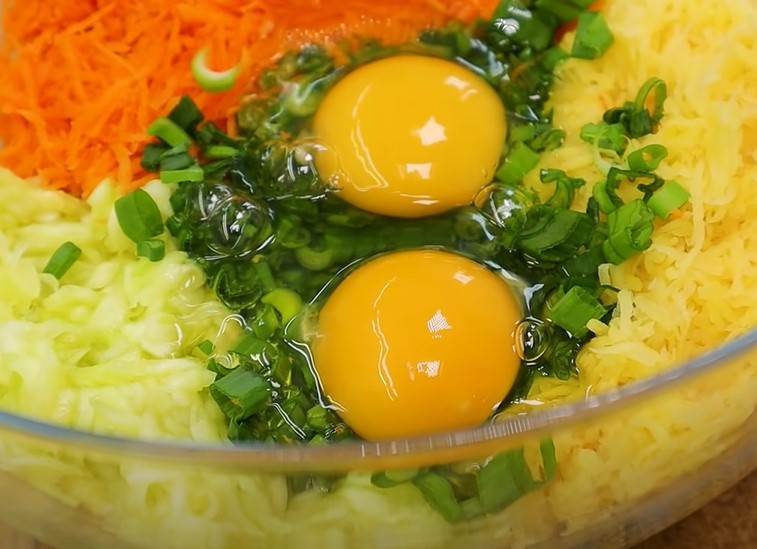 How To Make Zucchini Fritters:
Step 1: Grate zucchini, carrots and potatoes, sprinkle with salt, and rest for 10 minutes. Then squeeze excess liquid from them.
Step 2: Combine zucchini, carrots, potatoes, spring onions, eggs, garlic, semolina, salt, and black pepper. Rest for 15 minutes. Then roll into balls.
Step 3: Mix mayonnaise, Greek yogurt, garlic, cucumber, and dill in one bowl to make the dipping sauce.
Step 4: Fry zucchini balls in olive oil for 3-4 minutes per side.
Step 5: Preheat oven to 180°C (350°F). Bake the fried zucchini meatballs in the oven for 30 minutes. Serve your freshly made Zucchini Fritters with the sauce. Enjoy!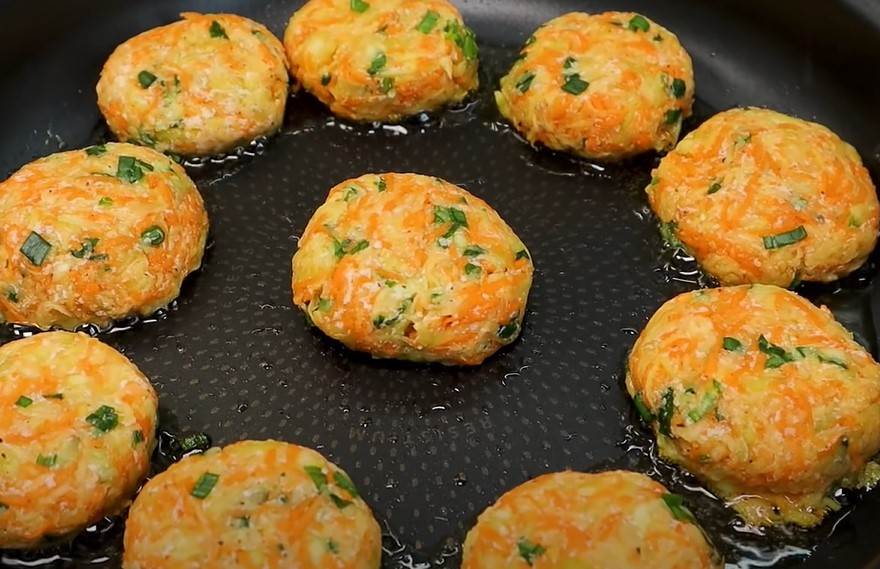 Estimate Nutritional Information:
Serving: 1 serving
Calories: 118kcal | Carbohydrates: 15g | Protein: 6g | Total Fat: 8g | Cholesterol: 17mg | Sodium: 218mg | Dietary Fiber: 3g | Sugar: 3g
Zucchini Fritters Cooking Tips:
Salting and draining: After grating the zucchini, it's essential to sprinkle it with salt and let it sit for about 10 minutes. This helps draw out excess moisture, preventing the fritters from becoming too soggy.
Resting time: Allowing the combined mixture to rest for about 15 minutes before cooking helps the ingredients meld and ensures better texture and taste.
Before frying: Add just enough oil to cover the bottom of your frying pan. Make sure it's hot before popping the fritters in. If you skip this step, the fritters will take on the oil and become soggy.
Frying technique: When frying the zucchini balls, use a non-stick pan or add enough oil to prevent sticking. Aim to achieve a golden-brown crust on both sides, typically taking 3-4 minutes per side.
Don't crowd: Cook the fritters in batches, about 3-4 at a time so you don't overcrowd your pan. Add more oil if it dries out completely.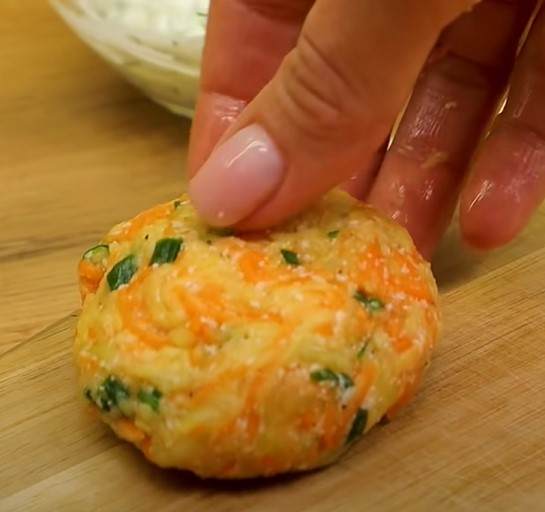 Frequently Asked Questions (FQAs):
1. What Can I Add For Extra Flavor?
Enhance the flavor of your fritters with minced garlic, chopped herbs, salt, and black pepper. These seasonings make a big difference in taste.
2. What's The Purpose Of Baking The Meatballs In The Oven?
Baking the meatballs in the oven at 180°C (350°F) ensures that they are thoroughly cooked and helps maintain their texture
3. How Should I Serve The Zucchini Fritters?
These crispy and flavorful fritters are perfect as an appetizer, side dish, or snack. Serve them with the prepared sauce and enjoy!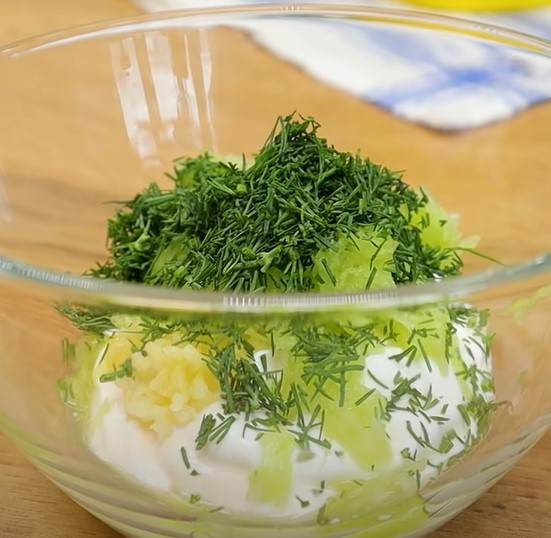 Let's Whip Up Some Delicious Zucchini Fritters!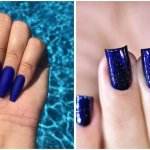 And there you have it – these healthy, delicious Zucchini Fritters are ready to take their place on your dinner table. If you decide to give it a shot, make sure to snap a photo and share it with us on Facebook and Pinterest.
Be sure to follow us for more yummy recipes in the future. Until next time, happy cooking! 🥒🍽️😋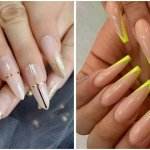 Ingredients
>>>Fritters:

2 zucchinis

1 tbsp salt

2 carrots

2 potatoes

Spring onions

2 eggs

Garlic

3 tbsp semolina

Black pepper

>>>Dipping sauce:

¼ cup mayonnaise

¼ cup Greek yogurt

1 cucumber

Dill

>>>Fry the fritters:

Olive oil
Instructions
Step 1: Grate the zucchini, sprinkle with salt, and let them sit for 10 minutes.
Step 2: Grate the carrots and potatoes. Squeeze out the excess liquid from the grated potatoes and zucchini.
Step 3: Chop the spring onions and mince the garlic. In a bowl, combine the grated zucchini, carrots, potatoes, chopped spring onions, eggs, minced garlic, semolina, salt, and black pepper. Mix well and let the mixture sit for 15 minutes.
Step 4: In another bowl, prepare the sauce by mixing mayonnaise, Greek yogurt, minced garlic, diced cucumber, and chopped dill.
Step 5: Heat olive oil in a pan and fry small meatballs from the zucchini mixture for 3-4 minutes on both sides.
Step 6: Preheat the oven to 180°C (350°F). Transfer the fried zucchini balls to an ovenproof dish and bake in the oven for 30 minutes.
Step 7: Serve the freshly made Zucchini Fritters with the prepared sauce and enjoy!