Pizza is everyone's favorite food. It is perfect for lunch, dinner and even a snack. However, one of the main ingredients for pizza is flour which is high in starch and not good for keto dieters. To solve this problem, there are alternatives to make pizza crust without using high carb flour. 
The original pizza crust is made of basic ingredients including flour, salt, oil, water and yeast. Meanwhile ingredients for pizza toppings might be very diverse and depend on each one's preference. In this post, let's find out how to make a delicious and nutritious pizza with this recipe.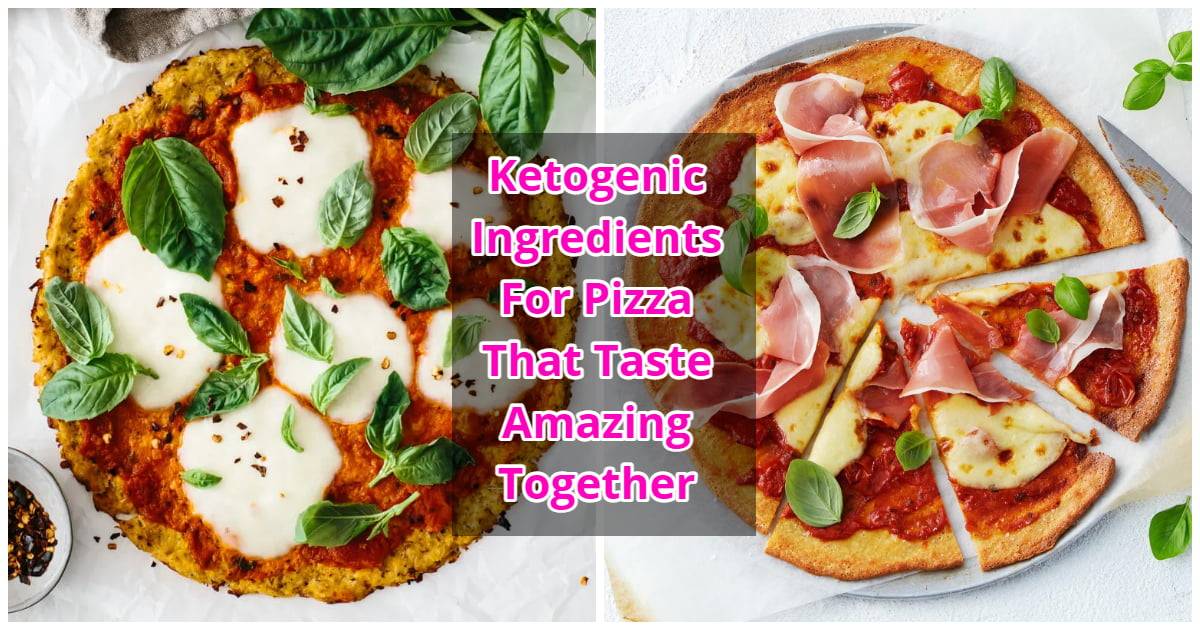 1. 6 Ingredients For Pizza Dough You Will Need For This Recipe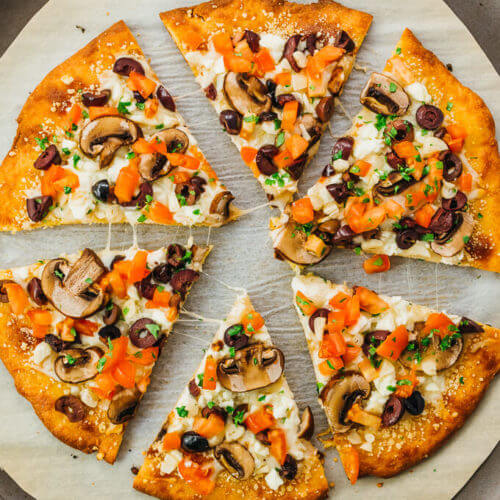 Source: Savory Tooth
The perfect flour substitution for any baking recipe is definitely almond flour. It's healthy, multipurpose and contains very few net carbs. Over 100 grams of almond flour, there are only under 6 grams of carbs. Therefore, it's extremely ketogenic and is used in many keto-friendly recipes including this pizza one. Besides, you will also need mozzarella cheese, cream cheese, eggs, baking powder (optional) and some herbs. When combined together, they will make a crispy and tasty pizza crust. This type of dough is also called "fathead dough".
2. What Are The Ingredients For Pizza Sauce And Toppings?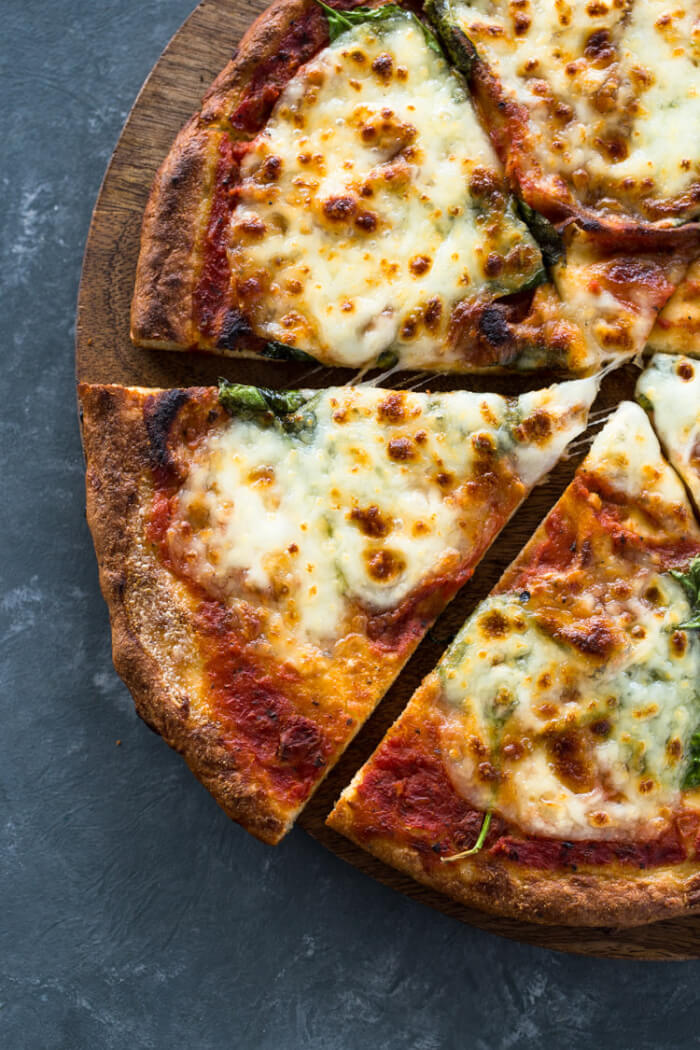 Source: Gimme Delicious
There are several options that you might consider based on your own preference. However, it's essential to use sugar-free sauce such as tomato sauce, garlic sauce and pesto sauce. The toppings might be pepperoni, salami, chicken, ground beef, seafood, bacon, ham,… for proteins and pineapple, broccoli, mushrooms, peppers, corn,… for vegetables. You might definitely customize a pizza of your own without limitation. 
3. How To Make A Pizza For 4 – 6 People?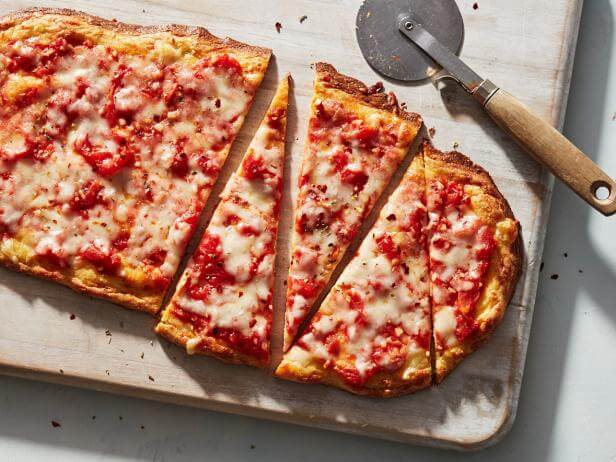 Source: Food Network
Ingredients: 
Pizza Crust: 
2 cups mozzarella cheese (shredded)

2 tablespoons cream cheese 

1 cup almond flour

1 large egg

1 teaspoon baking powder

1 teaspoon garlic powder (optional)
Topping: 
Any type of meat, cheese, vegetable and sauce that you like: mozzarella, parmesan, feta, chicken, beef, shrimp, bacon, onions, olives, mushrooms, sugar-free tomato sauce, olive oil, ranch…
Instructions: 
Preheat the oven over 235 degrees C 

Microwave mozzarella and cream cheese together in 45 seconds

Take it out. Add the egg, baking powder, garlic powder and almond flour then mix well until incorporated.

Place the dough onto baking paper and cover with another piece of baking paper. Use a rolling pin to flatten it out to 0.5 cm thick. Remove paper and shape the dough into a pizza shape with your hands. 

Place it onto a tray or baking sheet and bake in 10 minutes. 

Take it out and place the sauce and toppings that you have prepared. Bake for another 8 minutes (you might see the cheese is bubbly then it's done).

Transfer to a pizza board, dish or pan. Cut into 6 to 8 pieces then serve while still hot.
For more ketogenic recipes, click here.