Every time you open the refrigerator, you are reminded that you bought sour cream but didn't use it all. There are so many foods that could use a little tart richness, so these recipes with sour cream can help you avoid throwing away that tub. Ever wondered what you could make with sour cream? More than just a taco or baked potato garnish, it can be used in a wide variety of dishes, including dips, sweets, sauces, and other wonderful desserts. Sour cream recipes have countless variations that are possible.
Read through our list of 6 best recipes with sour cream below and find your new favorite use for this kitchen staple.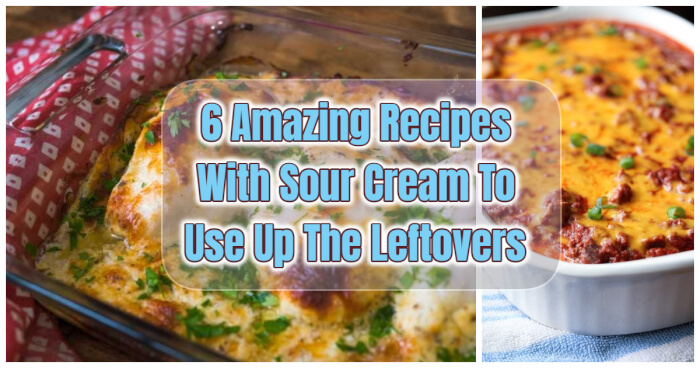 1. Recipes with sour cream and smoked salmon pasta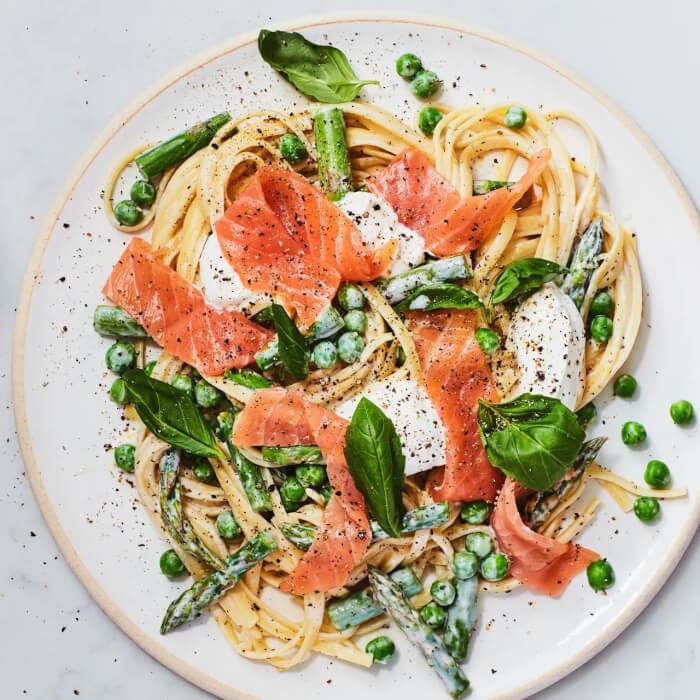 Source: epicurious
This 30-minute spring supper, which gets its rich sauce from a blend of a cup of sour cream, loads of fresh lemon, and the pasta cooking liquid, is a good place to start if you're looking for recipes with sour cream that use up more than a tablespoon or two.
Every component for this seasonal, fresh spring pasta recipe may be prepared in one pot by adding asparagus and frozen peas right to the boiling pasta during the last few minutes of cooking. Simply drape the slices of smoked salmon over each bowl before serving to provide a wonderful, rich saltiness (and more protein!) without the cook having to do any more work.
2. Sour cream pound cake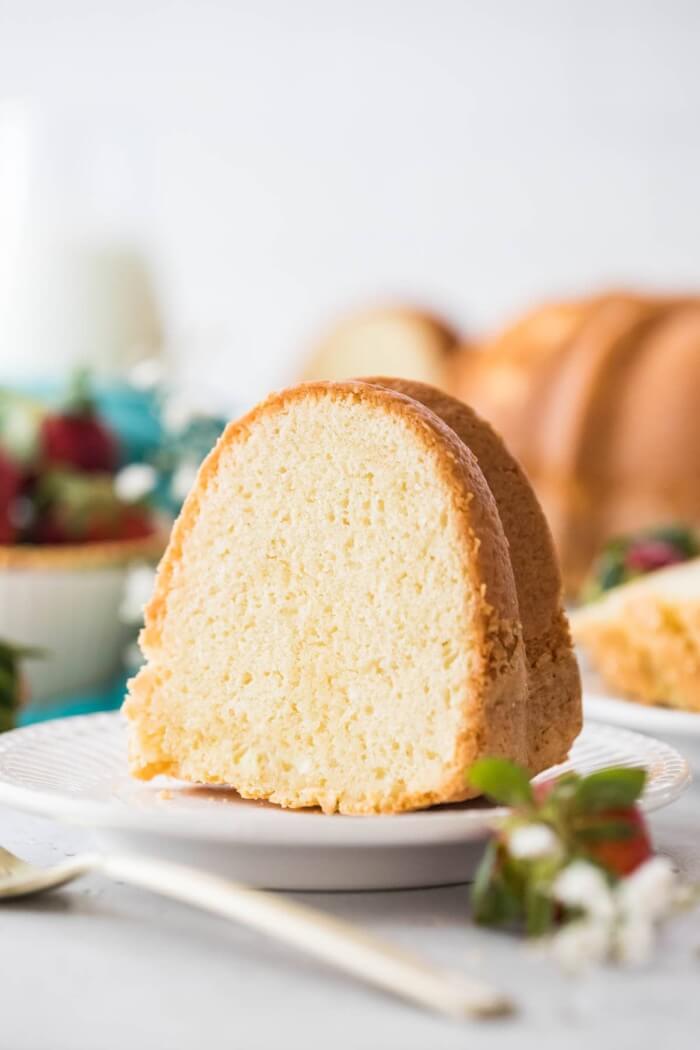 Source: sugarspunrun
Is there anything more delicious than a homemade cake? This exquisite sour cream cake is reminiscent of the delicious desserts that our grandmothers and great-grandmothers used to cook. It is a dense, moist pound cake that is thick and full of flavor. The smooth, velvety texture is enhanced by the sour cream. Make this amazing pound cake if you have sour cream leftover that you don't know what to do with.
3. Smothered cheesy sour cream chicken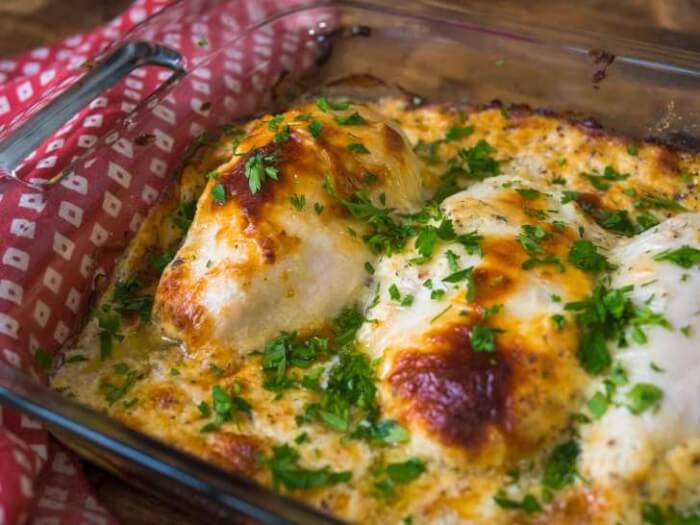 Source: 12tomatoes
Sometimes chicken breast can be bland and dry, but that's not the case with this recipe! Smothering chicken in sour cream, parmesan, mozzarella, and a delicious spice blend is a sure-fire way to ensure moist, flavorful chicken. You can include any cheese you love with the mozzarella, like pepper jack or asiago. I like to serve this over steamed white rice or mashed potatoes with roasted veggies for a complete meal.
4. Low carb sour cream beef bake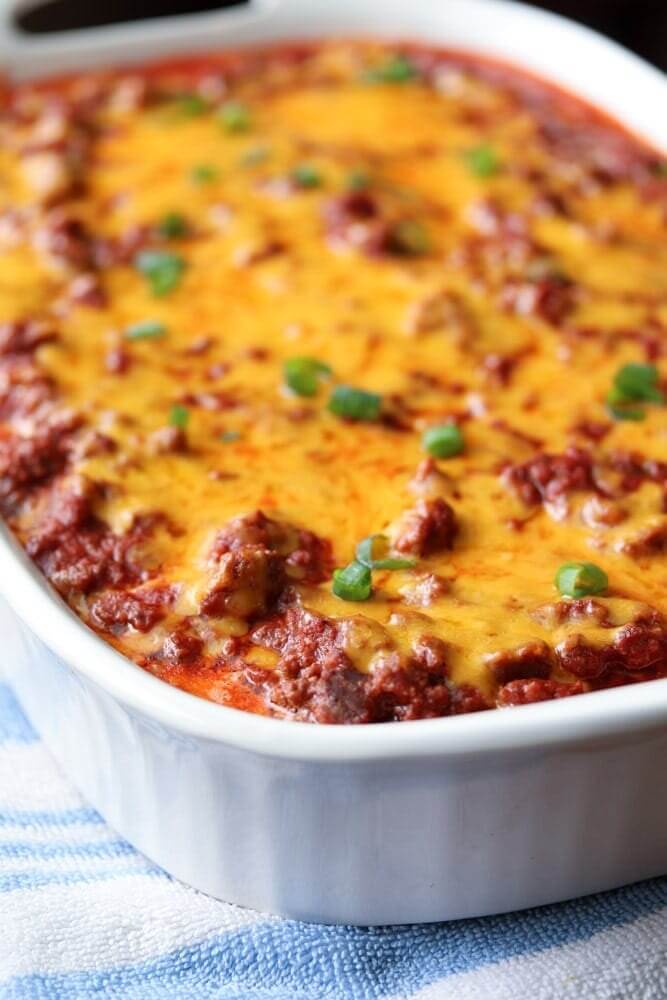 Source: thisgalcooks
If you're on a low-carb diet or simply want to include more vegetables in your meal, this is a terrific dish for you. In this ground beef dish, cauliflower rice takes the place of regular rice, and sour cream and cottage cheese provide richness. The umami taste of the tomato sauce lends a wonderful balance to the tangy sour cream.
For more fiber and nutrition, I like to add some squash or mushrooms, and I never forget the green onions on top! They give an otherwise rich platter a terrific crunch and brightness.
5. Recipes with sour cream – Potato soup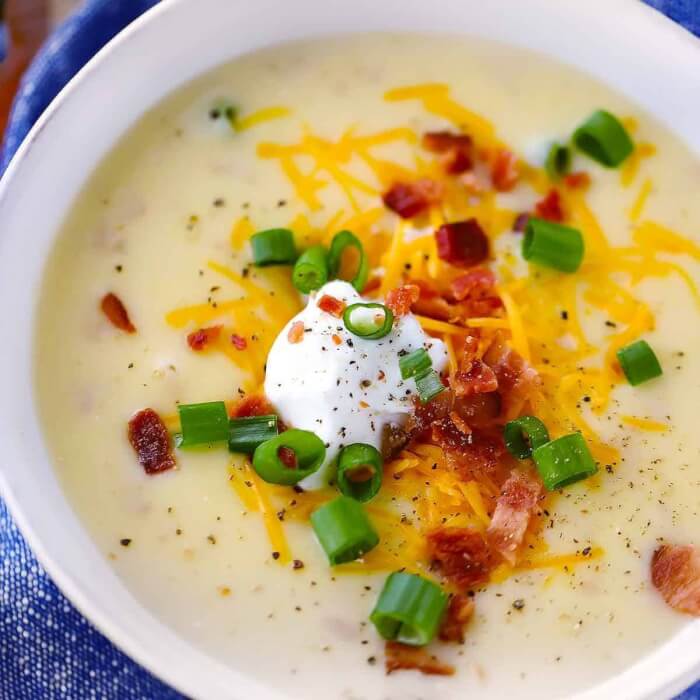 Source: bowlofdelicious
Nothing is quite as warming and satisfying as potato soup, and it's so simple to make! This includes all the delicious characteristics of a baked potato, including sour cream, cheddar cheese, and bacon. With its creamy, smooth, and soft potato chunks, this soup is more similar to a chowder. Make this dish as soon as you can, please!
6. Banana bread recipe with sour cream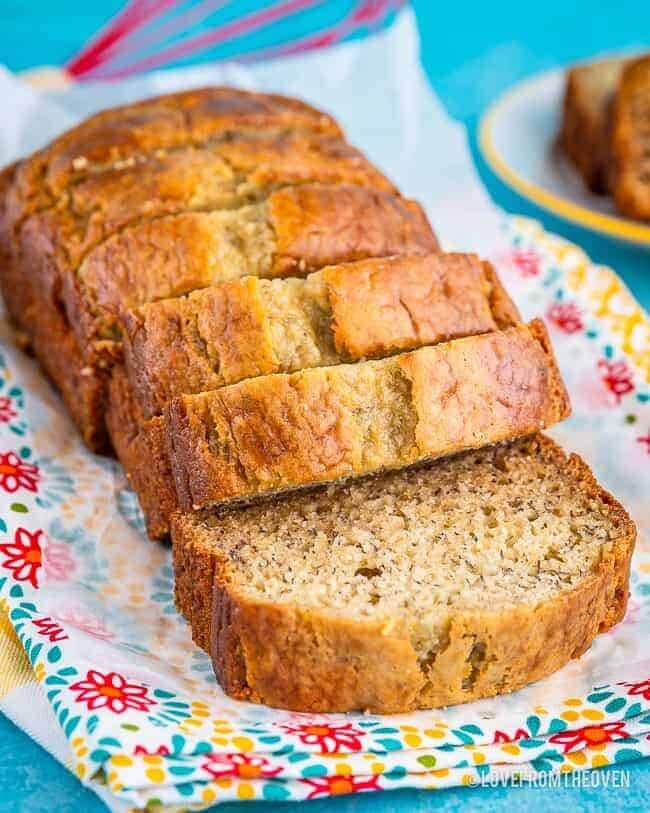 Source: lovefromtheoven
A warm loaf of banana bread is one of the nicest autumnal pleasures to prepare. In this variation, sour cream is used to increase the bread's moisture. In order to balancing the sweetness of the bananas, it also adds a tiny twang.
You may top this with chocolate chips, shredded coconut, walnuts, or pecans—any of your favorite banana bread fillings. Whatever you want! When you need to use up a lot of bananas, this banana bread will become your go-to dish.
Now, I hope you have amazing ideas about creating recipes with sour cream! Don't forget to share with us your outcomes! Visit our website to find more recipes to brighten up your kitchen