After a long day of work, dinner will be a family reunion. Housewives are always looking for new recipes to make for their families. You should save 10 delicious evening dishes for your family right below for a delicious meal to add more variety to the family menu.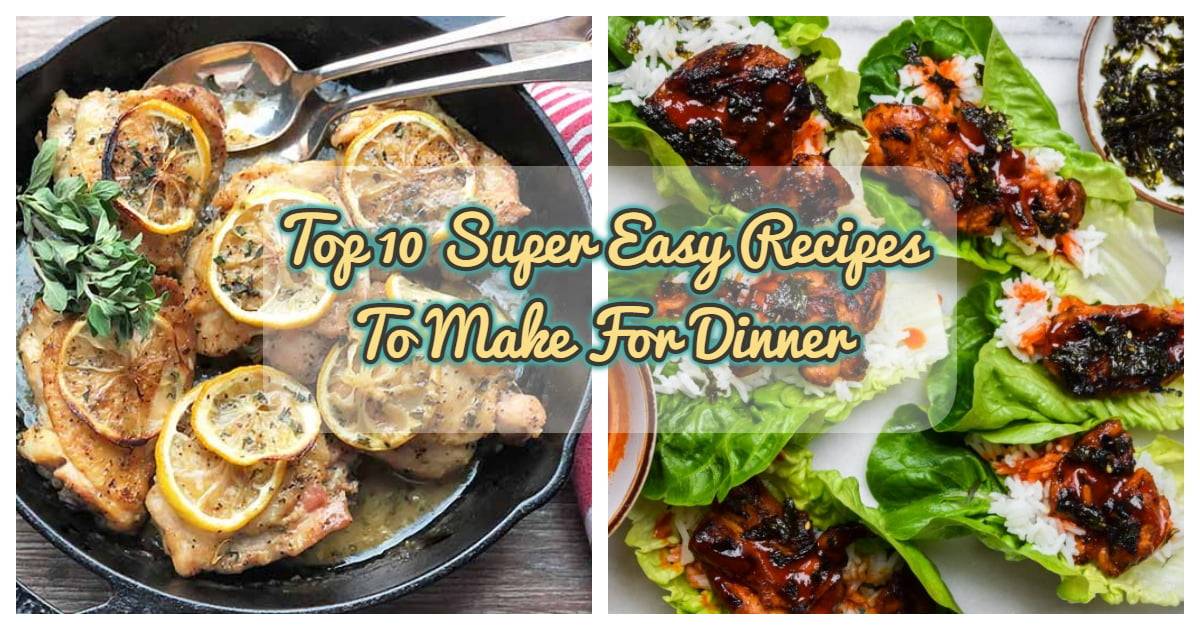 1.
Barbecued Chinese Chicken Lettuce Wraps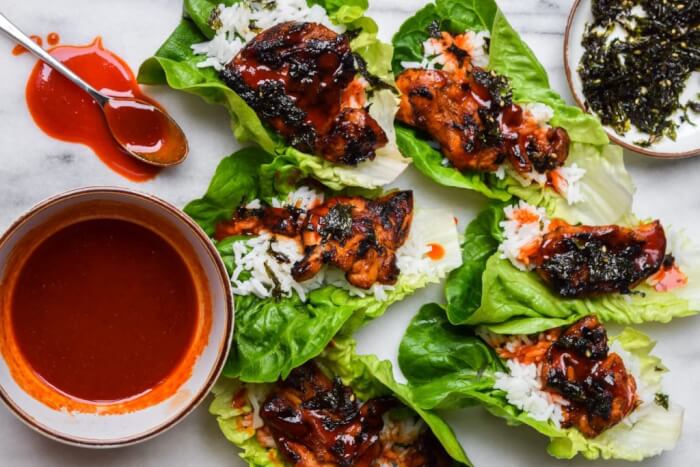 Source: Rachel phipps
Make Rachael's chicken lettuce wraps for a quick meal that's low in carbs but high in flavor. Garlic and ginger work well together to complement the sautéed chicken and mushrooms. Only a few tablespoons of Chinese barbecue sauce are needed to lightly coat and flavor the meat-and-veggie filling.
2. Caramelized Lemon Rinds on Crispy Chicken Thighs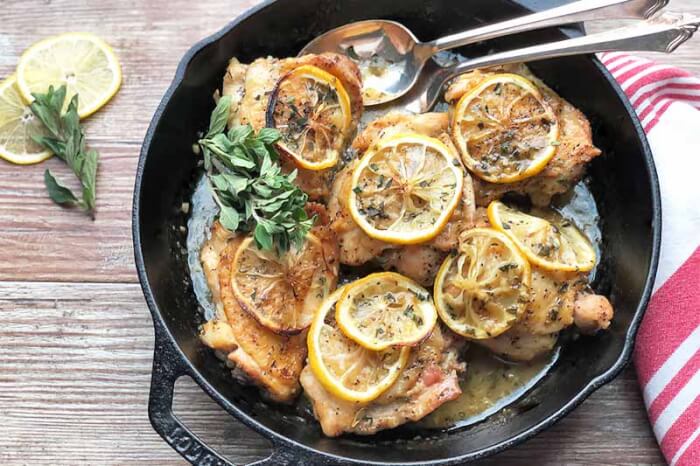 Source: Foodal
Don't throw away the rinds the next time you juice a lemon! Instead, wrap them in plastic wrap and place them in the fridge before making this simple chicken recipe. It also works with zested lemon rinds. The rinds are cooked down with the chicken and maple syrup, yielding sweet and tangy pan drippings that are perfect for drizzling over everything.
3. Ravioli with Chicken Sausage and Kale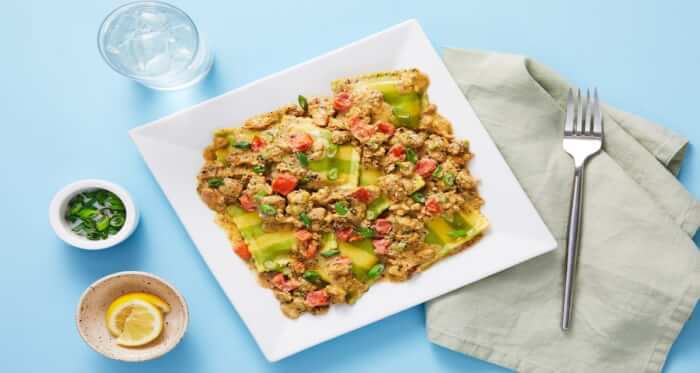 Source: HelloFesh
Refrigerated ravioli are a go-to for quick dinners because they cook quickly and come in a variety of flavors. This recipe's mild creamy mozzarella ravioli pairs well with the baby kale, tomatoes, and chicken sausage, but feel free to experiment with other flavors as well.
4. Couscous and Salmon with Chermoula Sauce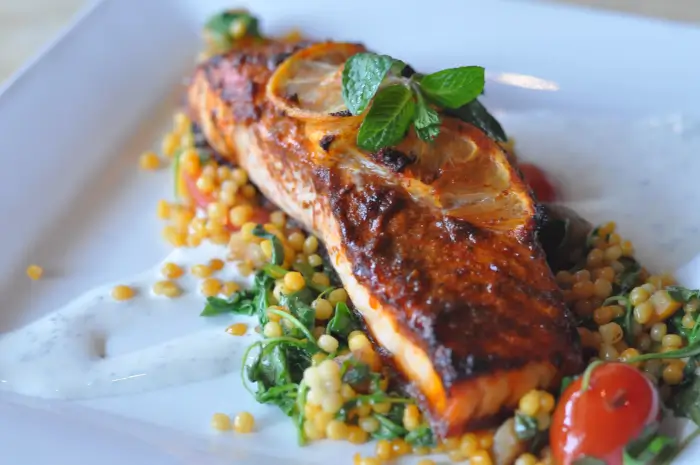 Source: Amy Glaze
What better way to use up leftover cilantro and parsley than to make a spiced and flavorful herbaceous sauce? This Moroccan sauce combines earthy spices like cumin and coriander, making it a versatile coating and marinade for a variety of proteins. It's pulsed in a food processor and spooned over salmon filets in this recipe. This chermoula also calls for lemon juice and zest, but you can substitute preserved lemons for a nice relish.
5. Pretzel-Mustard-Crusted Pork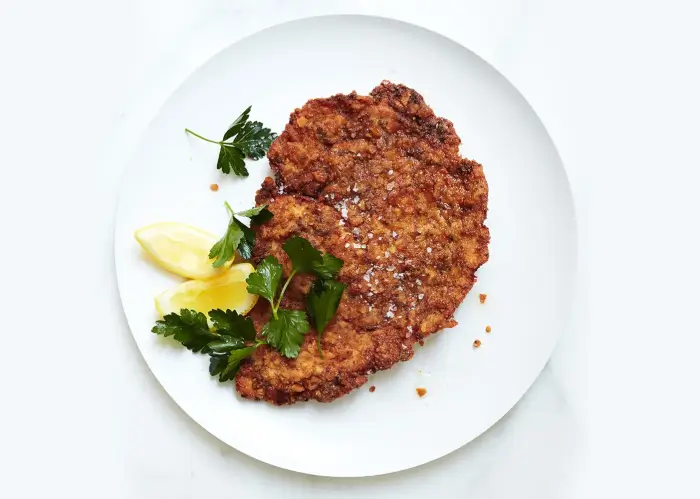 Source: Bon Appetit
Let's transform the everyday pork tenderloin into something truly special by riffing on the classic pairing of pretzels and mustard. You should start by slicing it into thin cutlets. The cutlets are then coated with an egg and mustard mixture before being rolled in pretzel crumbs. For an irresistible weeknight meal, they're fried until crisp and tucked into adorable slider buns, then topped with a creamy, tangy mustard sauce.
6.
Oklahoma-Style S'mack Burgers 
Source: Pinterest
Why go out when you can make a delicious burger in 30 minutes or less at home? Smashing Vidalia onion slices into burger patties makes them juicy and delicious, and the simple sauce elevates them to the level of your favorite fast-food burger.
7.
Mexican Tortilla Pizzas with Chorizo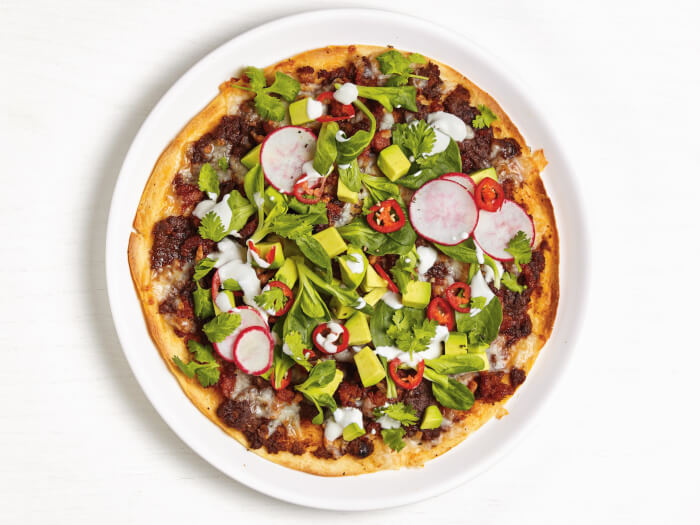 Source: Food network
Flour tortillas allow you to make delectable Mexican pizzas any night of the week. Bake them until crispy, then top them with fresh chorizo, refried beans, and cheese. When the cheese is warm and melted, the pizzas are ready to be topped with cool toppings like lettuce, lime juice, avocado, and Mexican crema.
8.
Chipotle Meatball Burritos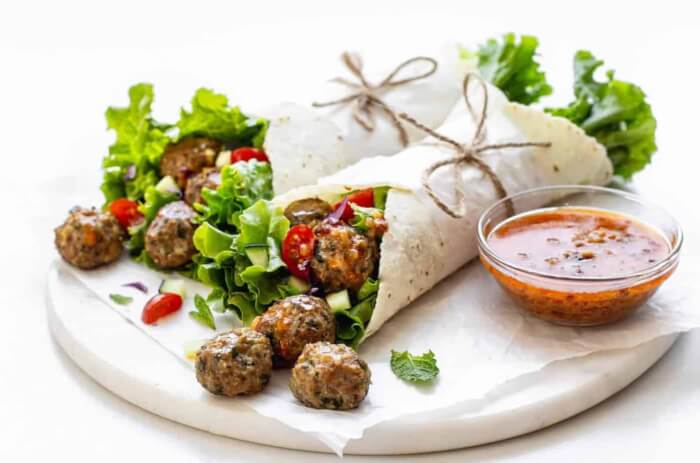 Source: Posh Journal
These flavorful burritos will provide you with a weeknight dinner unlike any other. Beefy meatballs, savory refried beans, fluffy brown rice, melty Colby Jack cheese, creamy avocado, and spicy salsa are all included in each. You can even make the meatballs the night before if you're really pressed for time!
9.
Grilled Steak with Greek Corn Salad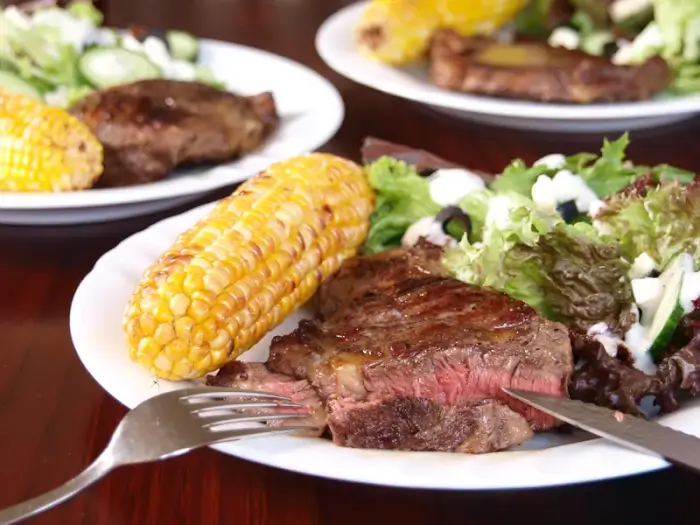 Source: Ang Sarap
Cube steaks are inexpensive and a great way to make steak dinners on the weekends a reality. A cube steak requires only salt and pepper and a quick grilling before it's ready to be served with grilled corn and vinaigrette-coated vegetables.
10.
Convenience Caesar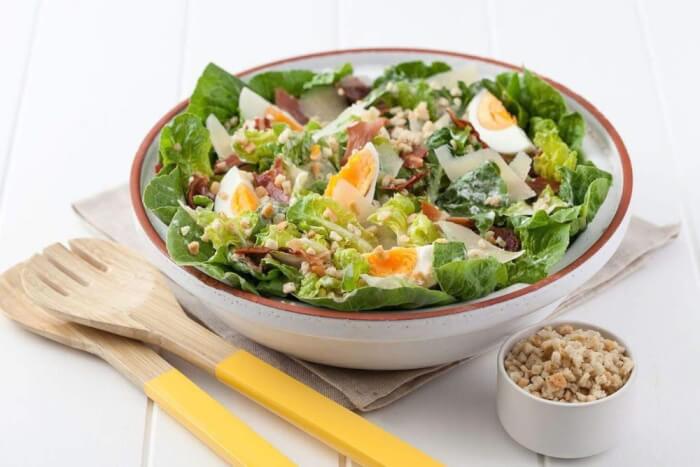 Source: Amazon
With this quick and easy recipe, the name says it all. Let's transform classic Caesar salad into a satisfying main dish by using pantry staples like canned chickpeas, dried spices, and jarred pesto.
The dishes listed above are suggestions for 8 recipes to make for dinner. Housewives should be able to show off their culinary skills for a cozy dinner with the menu suggestions above. Follow our blog for more delectable recipes to make.