You wanna find out recipes of breakfast on the go to settle the challenge of making breakfast everyday, especially in busiest mornings? We understand if you're saying to yourself, "But I just don't have time." For everyone, breakfast may be challenging. It might be the last task on our never-ending list of things to complete before leaving the house.
Here's the problem, though. Skipping breakfast may not be the best thing for your fitness goals or even your health unless you are intentional about it and it is a regular part of your wellness routine. There's a reason breakfast has been proved the most crucial meal of the day, even if you're only doing it by habit because you just run out of time. Breakfast has been linked to increased energy, focus, productivity, and even weight loss, according to study.
Here are seven recipes of breakfast on the go, which you may prepare in advance. Oh, and what's best? They are packed with superfoods and high in protein to fuel your body all morning.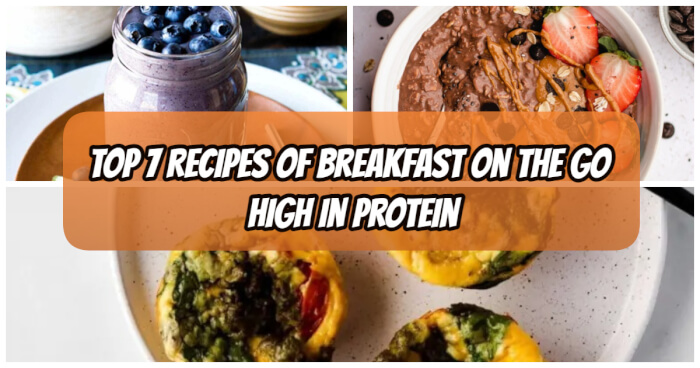 Source:
1. Peso & parmesan egg muffins for breakfast on the go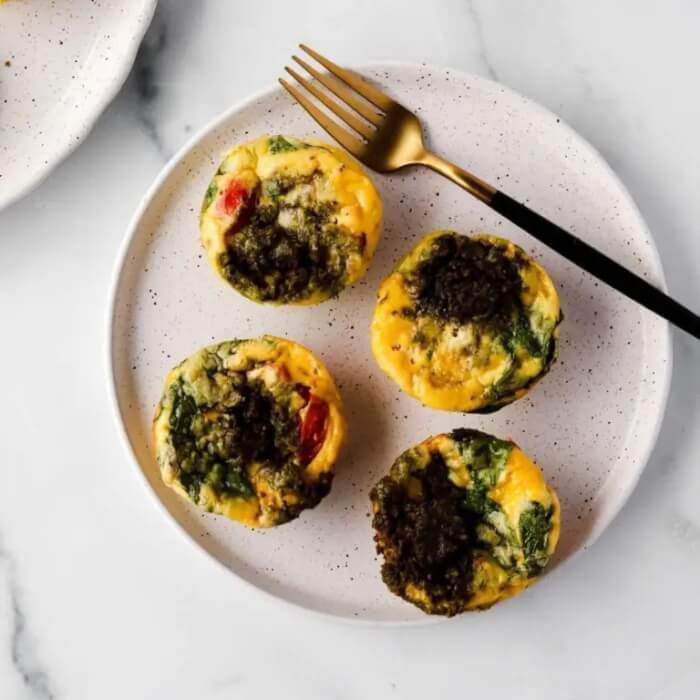 Source: fitonapp
With these Pesto & Parmesan Breakfast Egg Muffins, you can transform your ordinary egg breakfast into the ideal portable alternative. Egg muffins are filling, high in protein, low in carbohydrates, and they contribute to a stress-free morning. Making a large batch of vegetarian egg muffins, freezing them, and having a nutritious breakfast available whenever you need it. Egg muffins are also a fantastic way to start your day with some vegetables.
2. Superfood smoothie for breakfast high in protein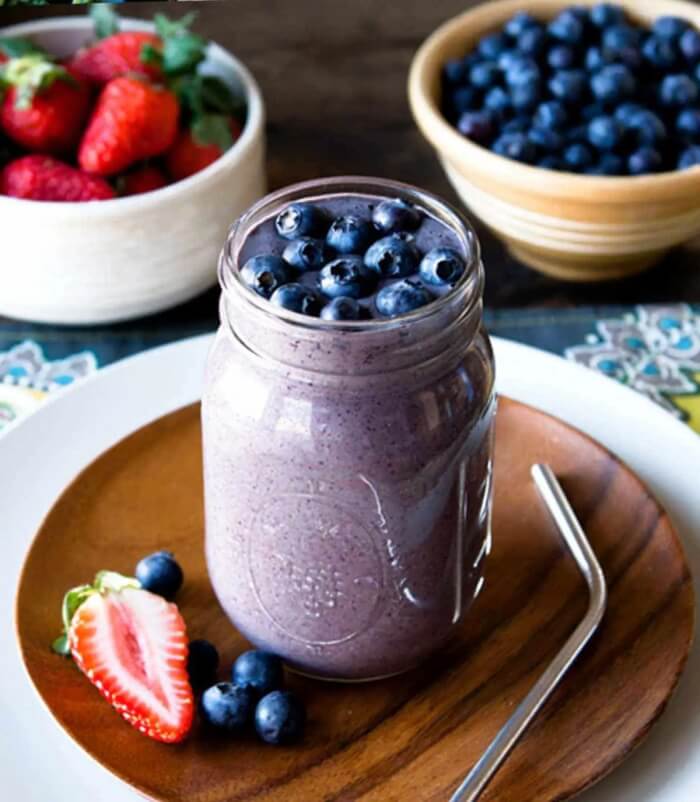 Source: simplegreensmoothies
Smoothies are the best option of breakfast on the go. We adore smoothies because they are simple to make and offer a ton of nourishment. It's very simple to throw a ton of nutritious ingredients into your blender, puree them, and then get going. You name it: vegetables, superfoods, and healthy fats!
The best part is that smoothies may be modified to fit any diet or eating style. Getting rid of dairy? Use a base made from plants, such as almond, oat, or cashew milk. A higher protein content is desired. Add a scoop of protein powder or an additional tablespoon of nut butter. To boost your morning and keep you full until lunch, try making a protein-packed superfood breakfast smoothie.
3. Breakfast in a bento box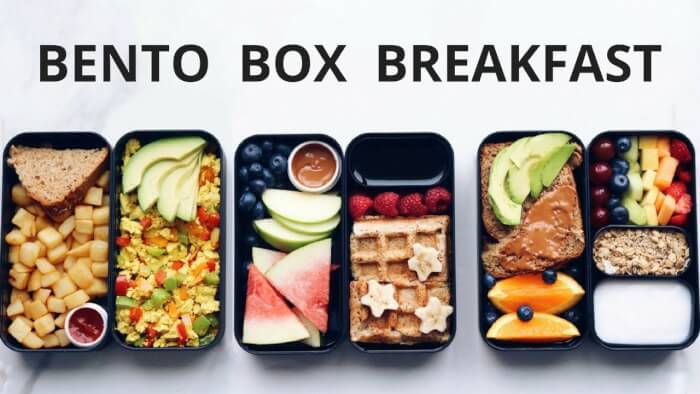 Source: ytimg
While you stand in line for your morning cappuccino at Starbucks, have you seen the protein packs there? Despite being a terrific idea, these can easily exceed the weekly Starbucks budget. You may create these yourself and save money by doing so. Another option that is easily configurable is this one. Replace the cheese with single-serve nut butter packets, bring two egg muffins in place of hard-boiled eggs, or substitute vegetable sticks and Protein-Packed Overnight Oats hummus for your fruit.
4. Breakfast of overnight oats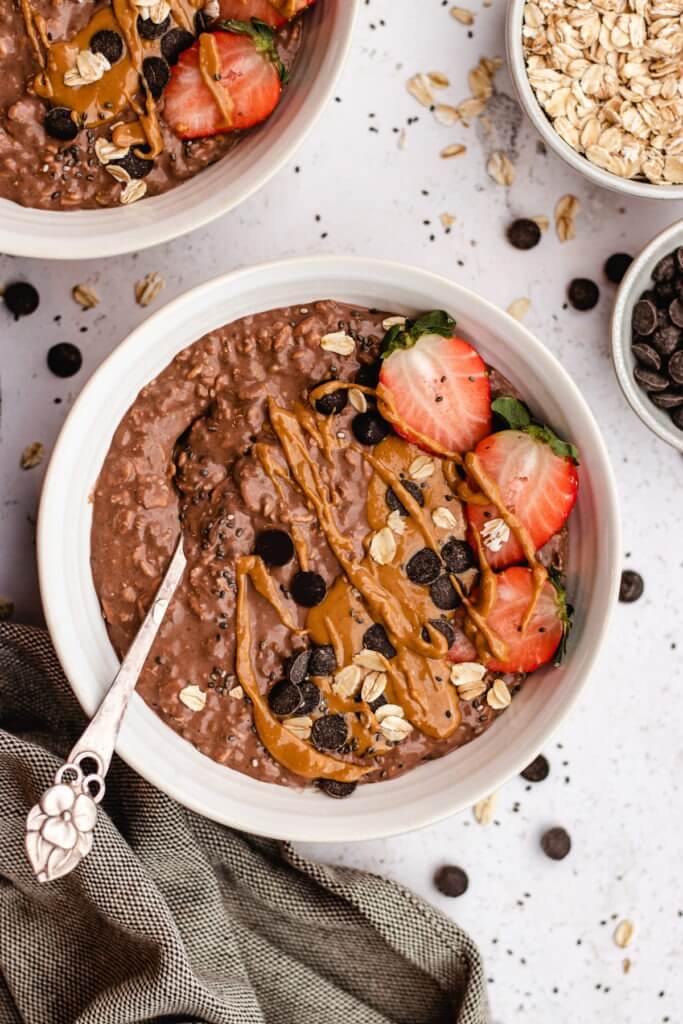 Source: thedeliciousplate
Oats prepared the night before are a satisfying and practical way to start the day. While complex carbohydrates are often high in carbohydrates, you can balance them out with some protein and good fats.
5. Chia Pudding with Vanilla
Source: cakewhiz
Another great on-the-go breakfast option that makes pudding healthy is chia pudding. You can include some protein to make a satisfying and tasty breakfast treat.
6. Peanut Butter Bliss Protein Balls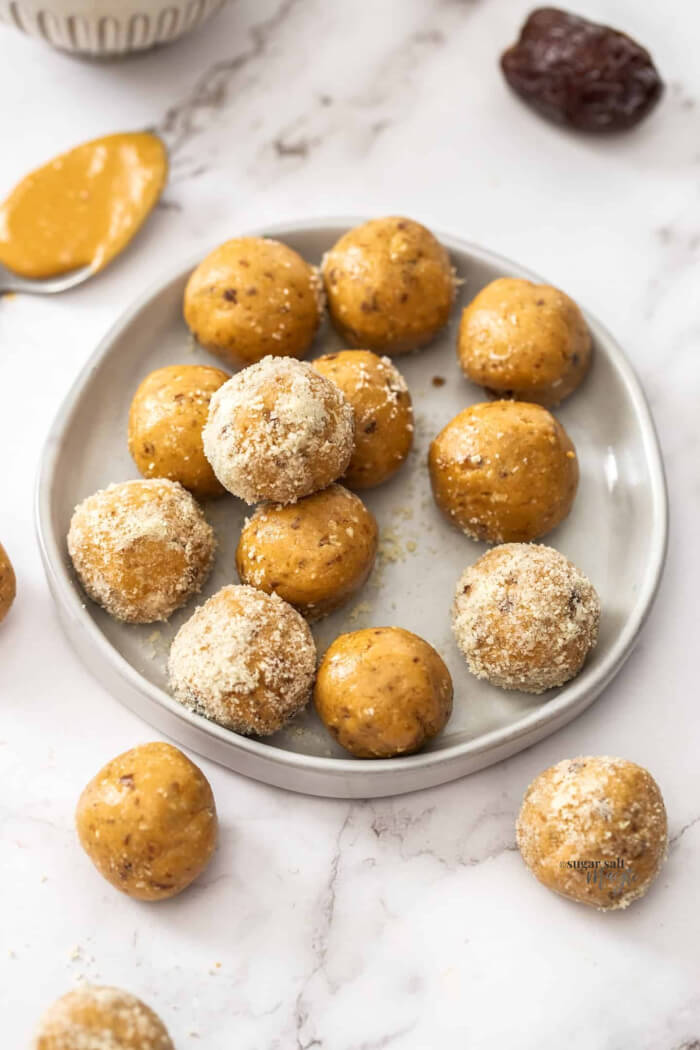 Source: sugarsaltmagic
With just a few basic ingredients, this breakfast recipe is low in sugar, packed with protein and good fats. Replace the peanut butter with your preferred nut or seed butter and flavor it anyway you desire (think: cacao nibs, chopped nuts, or hemp seeds).
7. Blender banana bread for breakfast on the go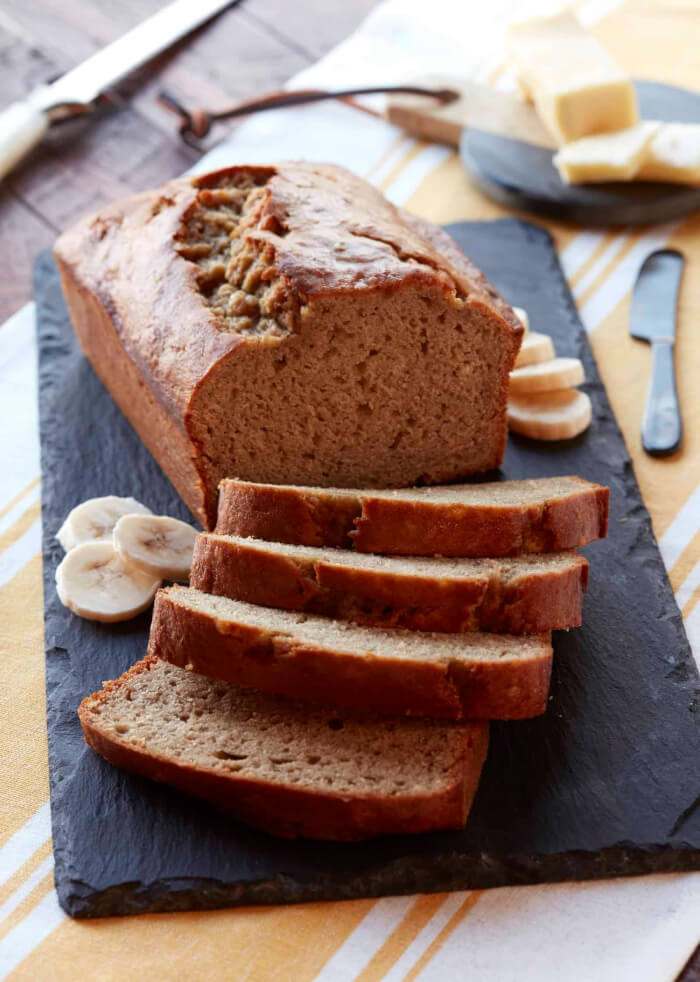 Source: thecookingmom
Breakfast with banana bread is a must! This  may taste like a sweet treat, but it's a nutritious choice that is entirely fine for breakfast on the go (and highly recommended!). Prepare in advance, then just slice, grab, and go – ideal for busy mornings!
By preparing several breakfast alternatives the night before, you can make a few adjustments. Being able to grab and go as you leave for work will completely change the game. Want more recipes for a healthy breakfast? Join Easy and Healthy Recipes to have access to special meal plans and recipes.