Breakfast is the most important meal of the day, but an easy lunch idea is equally important. However, eating a healthy, delicious lunch every day does not necessitate spending all day preparing meals. Refer to the article below for 10 recipes easy to make in under 15 Minutes for a delicious and filling lunch for the family.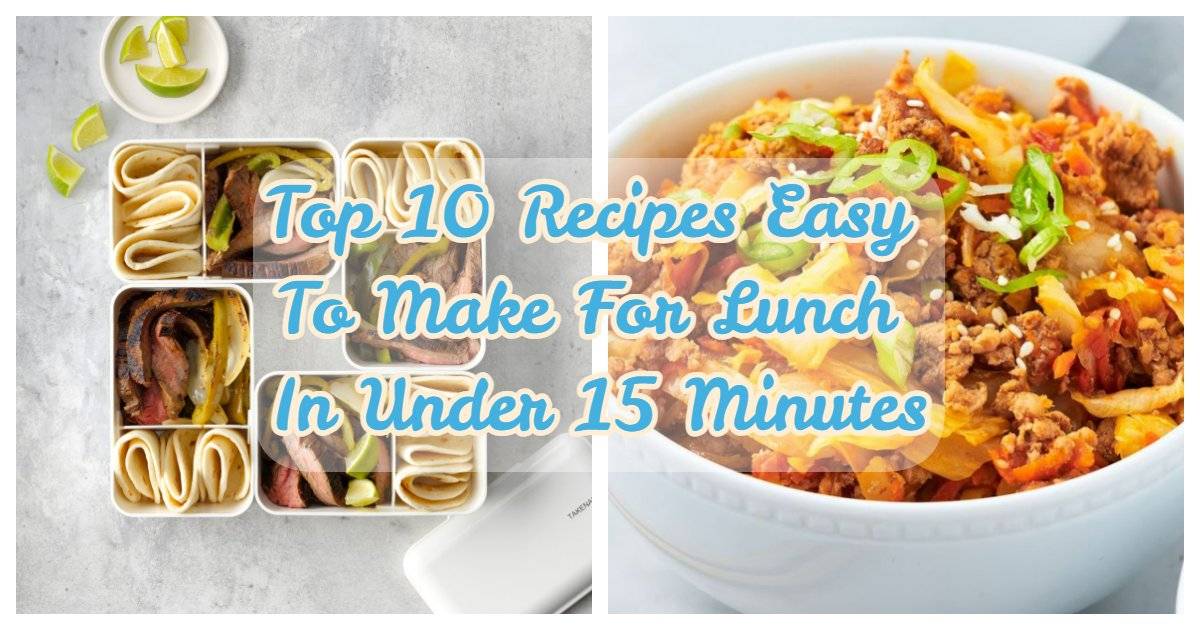 1. Classic Wedge Salad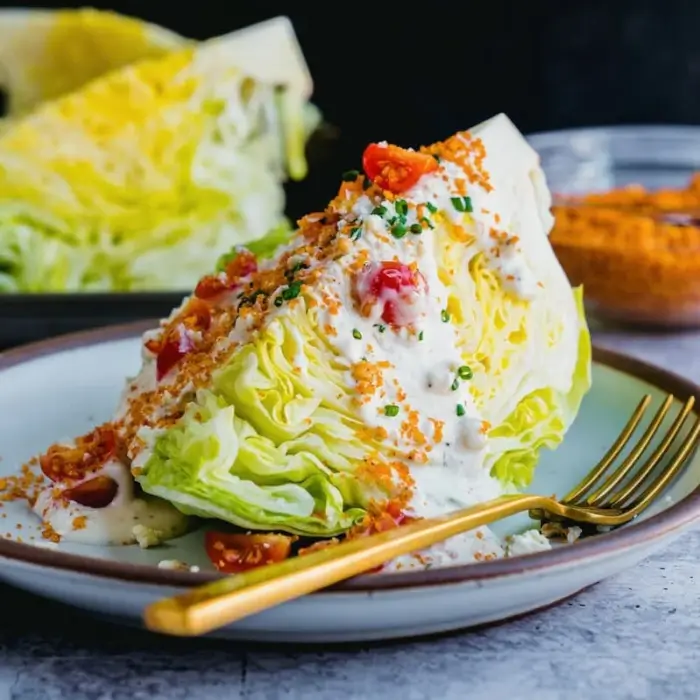 Source: A couple cooks
The first in all recipes easy to make, the classic wedge salad is typically served as a dinner side, but it's also delicious for lunch and can be easily served for one or two people. This recipe goes beyond using up leftover toppings by using lightly salted tomatoes, pickled red onions, and homemade blue cheese dressing.
2. Toasted Pita Bowl Salad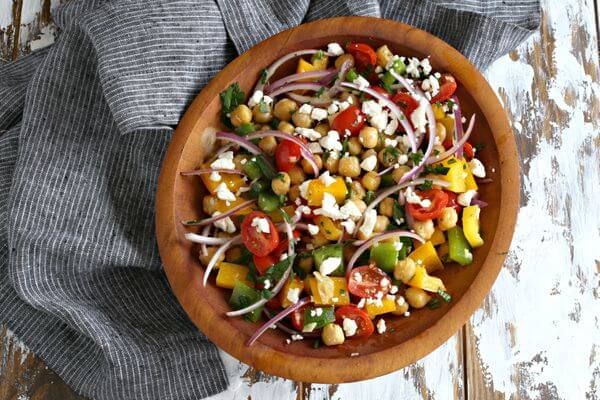 Source: The spruce eat
This vegetarian toasted pita bowl salad, adds savory, herby flavor to the chickpeas and vinaigrette to make an edible bowl, and toast the pita. This means that a leftover or defrosted frozen pita works well. You can also roast a large number of chickpeas at once to save for future lunches and snacks.
3. Egg Roll in a Bowl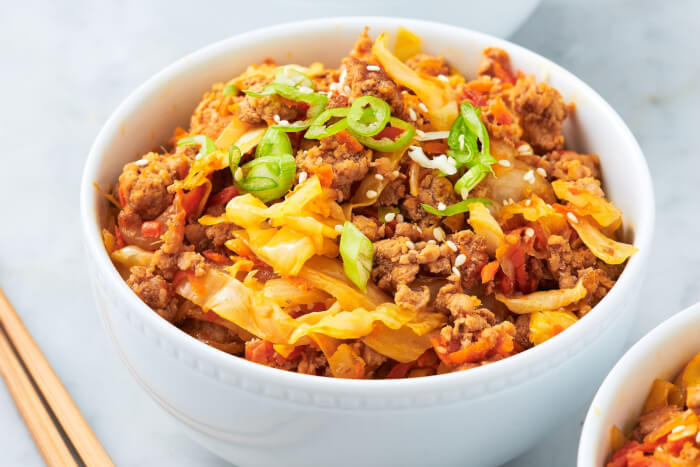 Source: Delish
An egg roll in a bowl has all of the flavors and textures of a traditional takeout egg roll but without the mess of a wrapper or deep-frying. You'll have a warm salad lunch ready in 15 minutes if you use coleslaw mix, ground pork, and a tasty combination of seasonings.
4. Black Bean and Rice Salad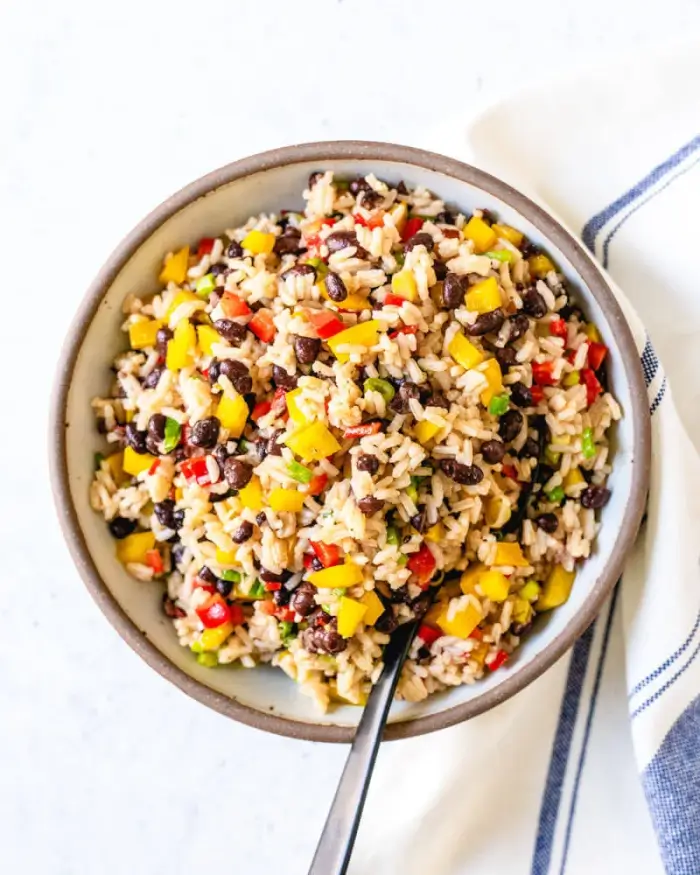 Source: A couple cooks
Cooking white rice, chopping vegetables, and combining everything in a bowl for this black bean and rice salad takes only a few minutes. To save even more time for lunch, use leftover rice from dinner, and add corn kernels or diced avocado for color and flavor.
5. Grilled Chicken Caesar Salad Wraps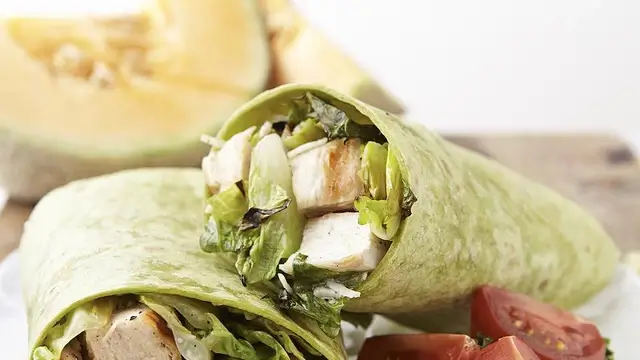 Source: EatingWell
Grilled chicken Caesar salad wraps are surprisingly simple to make and taste better than any store-bought wrap. Making the homemade dressing ahead of time and using leftover grilled chicken saves time during lunch. Simply wrap them in a wrap with lettuce and Parmesan, and you're done in under 15 minutes.
6. Classic Chicken Salad Sandwiches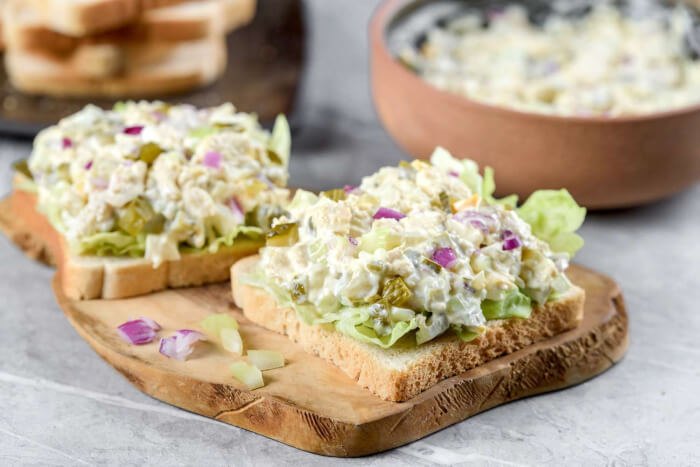 Source: The spruce eat
The chicken salad sandwich is a tasty way to enjoy grilled or boiled chicken for lunch. This lunch can be made in 10 minutes and is a great pre-prepared option. It's fun to experiment with different flavors, such as fresh herbs, diced apples, walnuts, or grapes.
7. Cold Soba Noodle Salad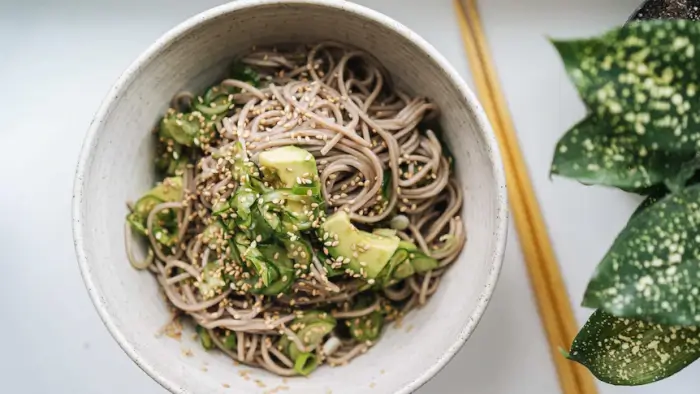 Source: ABC
Cooked soba noodles with vegetables and cilantro topped with sweet and sour sauce will make a tasty lunch for you and your family. The cold soba noodle salad requires only the preparation of fresh ingredients and the cooking of the noodles, and it tastes even better the next day.
8. Garden Pasta Salad With Rotini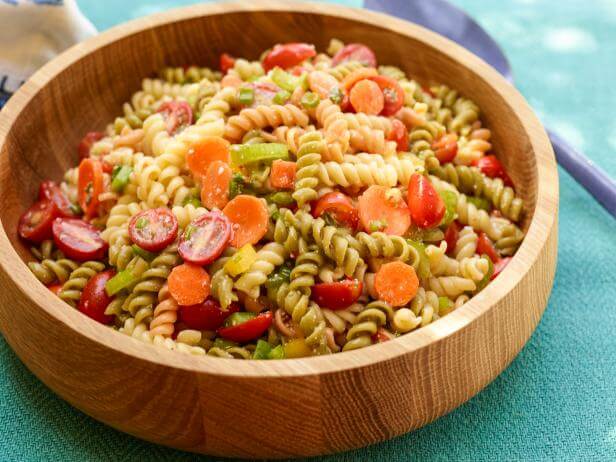 Source: Food Network
Pasta salads can be bland, but this recipe's rotini salad adds pesto and olive dressing for a rich flavor. Make as much as you want because it tastes even better after a day or two. You can also substitute fresh vegetables for bell peppers, celery, cucumbers, red onions, and tomatoes.
9. Vegan and Gluten-Free Quinoa Salad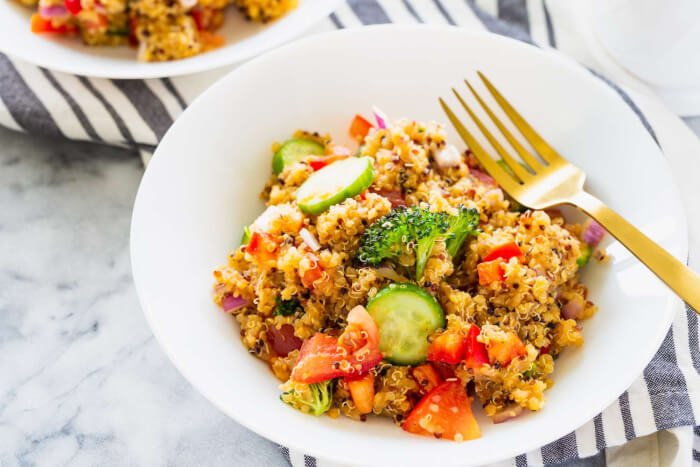 Source: The spruce eat
The quinoa salad doesn't take too long to make and it still tastes great. Use your favorite vegetables for this recipe and add black beans or kidney beans for extra protein if you like.
10. The Ultimate Avocado Toast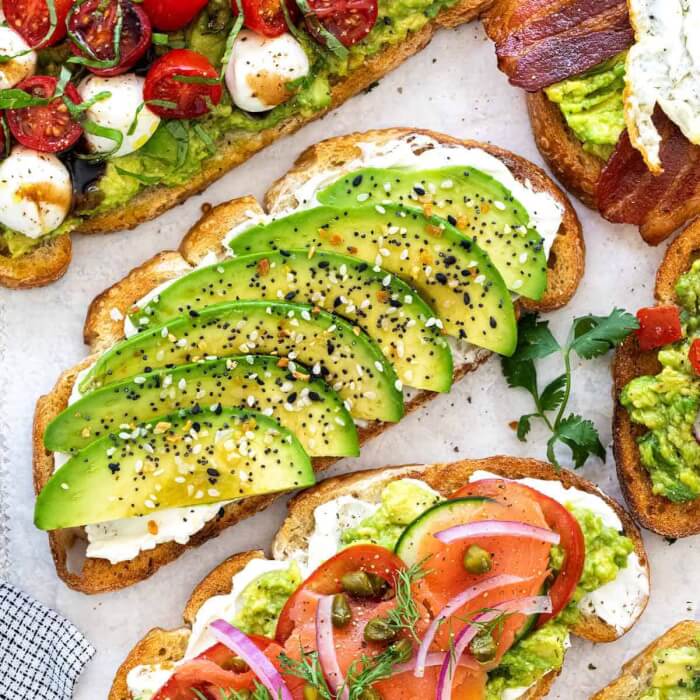 Source: Jessica Gavin
One of the best recipes easy to make that anyone can make the ultimate avocado toast with just a few simple ingredients. There are several ingredients to make this simple and satisfying light lunch interesting.
This is the last avocado toast recipe you'll ever need to learn. Memorize the recipe and then use it as a starting point for your favorite avocado toast variations. Add an egg to it, or top it with tuna salad or fluffy alfalfa sprouts for a nutritious and filling meal. You can also experiment with different toppings, such as Japanese furikake or everything bagel seasoning.
With 10 recipes easy to make at home to help you freely create a lunch menu for your family. Remember to keep following our blog for more useful cooking recipes for your family!