Can Walnuts Reduce Stress? The Benefits Of This Nut
Walnuts are just like several other types of nuts. They are healthy and packed with many important nutrients which are necessary to your health. Remarkably, walnuts reduce stress on so many levels as well as other benefits of these nuts. 
In this post, let's find out more about this marvelous food which is considered a superfood. They are both beneficial to your physical and mental health.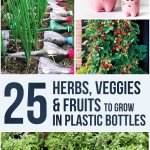 1. Are Walnuts Good For Mental Health? 
Source: EatingWell
A recent study has confirmed that walnuts reduce stress, especially for school and college students. According to this research, college students who consumed a handful of walnuts daily had a protective experience against negative struggles of academic stress. Academic stress is really common among highschool and college students because they are at an important phase of their lives. Any major decision might affect the rest of their lives drastically. Therefore, school work causes a lot of stress, anxiety and hard work. 
Source: EatingWell
Walnuts help increase protein and albumin levels which are closely linked to help anxiety and depression. They make students feel more relaxed and comfortable while preparing for exams and presentations. Therefore, it also has a positive influence on their grades and coworking abilities. 
There is also evidence suggesting eating walnuts might lower prevalence and frequency of depressive symptoms. It means they are extremely beneficial to mental health of all groups and ages. In recent years, depression has become more and more recognized, especially during the 2-year pandemic in 2020 and 2021. Now that it's official that walnuts reduce stress. If you are having trouble with sleeping disorders, overthinking, anxiety,…, you can totally add walnuts to your daily diet plan. 
2. Benefits For Physical Health 
Source: Simply Recipes
Apart from positive effects to mentality, walnuts have other impacts on physical health as well. It contains healthy fats such as Omega-3 which is present in several seafoods such as salmon, tuna and lobster. Omega-3 is one major fat which is also the key of every cell wall. The antioxidants that this kind of nuts contain are also essential to reduce heart and kidney disease and cancer. These nuts might also lower cholesterol level by eliminating "bad" cholesterol and replacing it with the "good" one. 
The recommended daily walnut portion is around 7 to 10 nuts. Even though they are healthy and nutritious, walnuts are also amazingly high in calories and fat. Therefore, you might suffer from bloating and gaining some weight if you consume a great amount of these nuts daily. Walnuts reduce stress as long as they are eaten correctly just as other foods. 
Source: California Walnuts
Walnuts might be used in several recipes including snacks, desserts, appetizers and main courses. Moreover, you might also make healthy walnut milk from these walnuts. It is as tasty as the regular milk and lower in fat, lactose and calories. Then, you can use this milk to make smoothies, milk shakes or eat with cereal, oatmeal and granola. Walnuts also make great toppings for ice cream, yogurt and several other desserts. To sum up, a handful of walnuts everyday is going great with any kind of food, due to your own preference.
We hope you will get these healthy eating habits as soon as possible. For more amazing cooking and healthy tips, visit out website frequently. We update daily with the easiest clean eating recipes and even more.