Yangzhou fried rice originated from Jiangsu cuisine, one of the 8 cuisines of China. It is said that this regional cuisine is defined, elegant and presented colorfully and artistically. 
In fact, Yangzhou fried rice is also very appealing and tasty. However, how to make keto Yangzhou fried rice? Let's start making this recipe, one of the representative of the cuisines of China.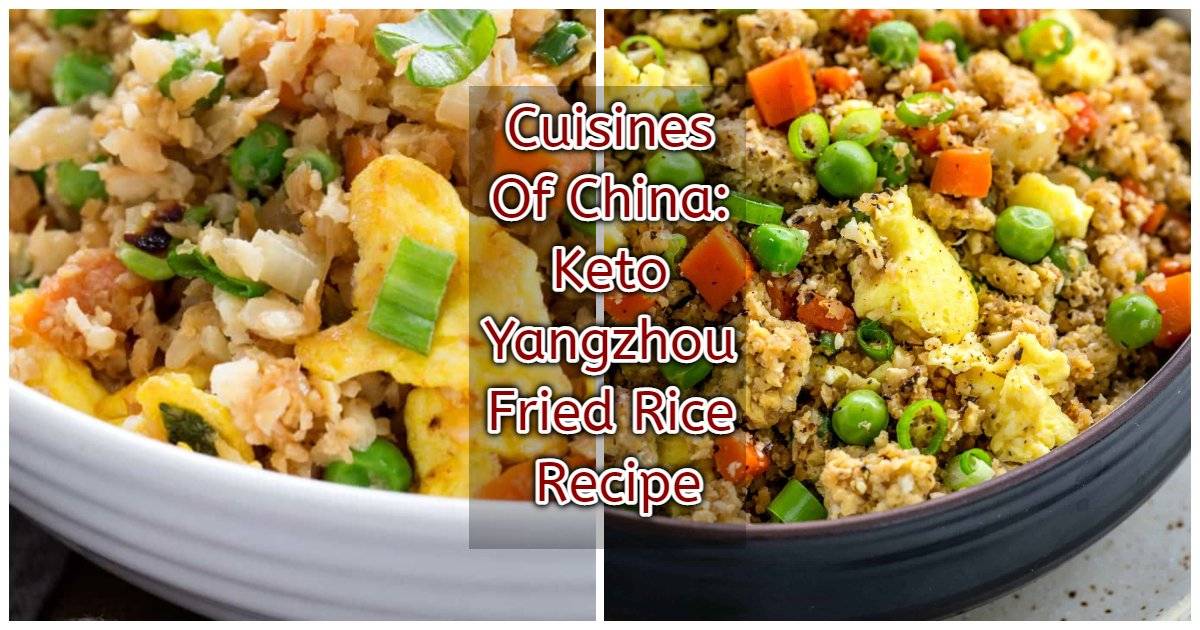 1. How To Make Keto Rice?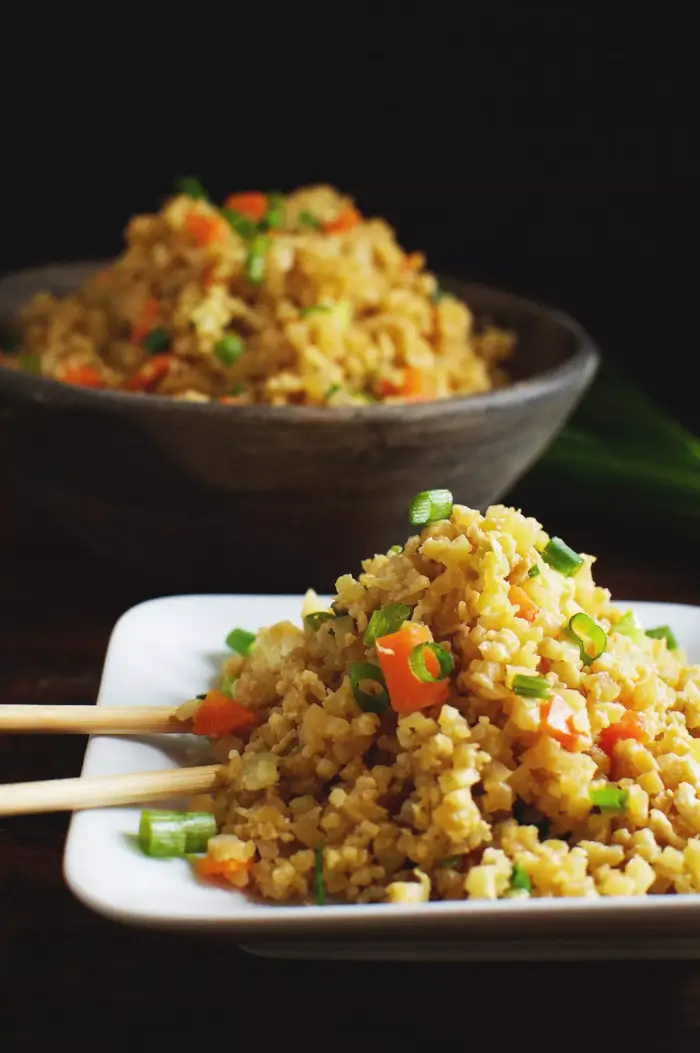 Source: Simply So Healthy
The main ingredient for fried rice is undoubtedly the rice. However, rice is not ketogenic. It's packed with carbs and sugar and calories. Previously, we have introduced a recipe and instructions to make keto rice from cauliflower. It's extremely easy and time-saving. All you need to do is to prepare the cauliflower and put it into a blender. Then, you will have a very much rice-like ingredient. If you have forgotten, you might click into this link to see the recipe.  
2. What Are The Other Ingredients?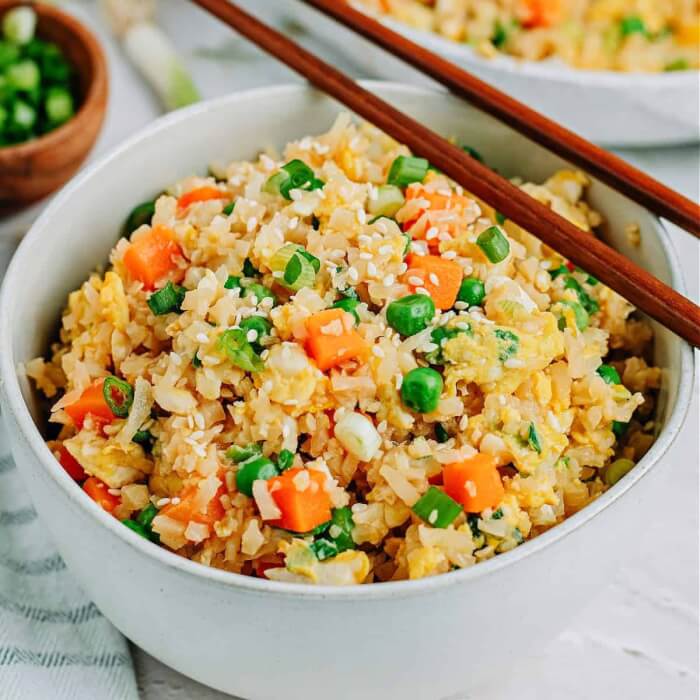 Source: Dr. Davinah's Eats
An interesting fact about Yangzhou fried rice is that there is no fixed recipe for this dish. It's kind of similar to other recipes in the cuisines of China. You can change it according to your own preference and the result will be just as good. However, apart from the rice, the other must-have elements are protein and vegetables. For protein, you can use Chinese sausage, shrimp, chicken, pork, eggs, ham, bacon… For vegetables, there are also several options including broccoli, mushrooms, carrots, bell peppers, peas,… However, the best fried rice is made of any random ingredient that you might find in your fridge and kitchen. 
3. How To Make Keto Yangzhou Fried Rice? 
Source: Keto-Mojo
Ingredients: 
4 cups keto rice 

1 cup ham or sausages (diced)

1 cup broccoli 

½ red bell pepper (sliced into thin strips)

3 eggs (beaten)

3 green onions (chopped)

1 teaspoon minced garlic

3 tablespoons soy sauce 

3 tablespoons cooking oil
Instructions:
Use a large pan. Heat up the cooking oil over medium-high heat.

Put the broccoli, ham and bell pepper into the pan. Stir fry for about 1 minute. 

Add the rice into the pan then stir fry occasionally for about 5 minutes then turn the stove over low heat. 

Add garlic and green onions. Pour over the beaten egg into the pan and keep frying.

Season with soy sauce. Give it a taste then you might add some salt and pepper. 

Transfer to a plate. Serve while still hot with soy sauce or chilli sauce.
Yangzhou fried rice is one of the symbolic dishes of the cuisines of China. We hope that you will enjoy this recipe as much as we do. For more ketogenic recipes, click here.