Dumplings are a major part of Chinese cuisine with so many types of dumplings. Ingredients for dumplings are also diverse including pork, beef, chicken, cabbage, carrot, and so many more. 
However, the wrappers of dumplings are usually made of all-purpose flour which is not keto-friendly and high in carbs and calories. Instead, we might use a healthy vegetable to wrap delicious little dumplings. Let's find out more in this post.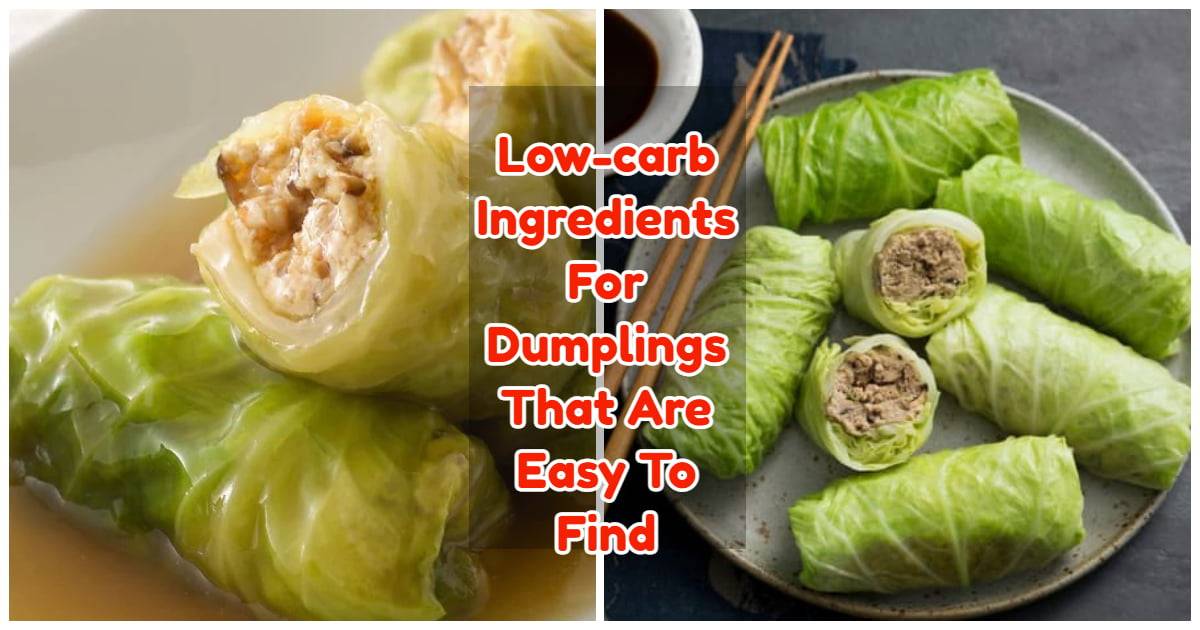 1. Cabbage Is One Of The Great Ingredients For Dumplings 
Source: Taste Of Asian Food
Normally, it is used to be a part of the filling. However, there are also many recipes that use cabbage leaves as the wrappers. In Chinese cuisine, cabbage rolls are called bai cai juan with ground pork filling. They are steamed and dipped in soy sauce. This dish is common and you can find it in several Chinese restaurants. To adapt to a keto diet plan, we also use cabbage as the main ingredients to recreate this famous Chinese dish. 
2. What Should You Prepare Beforehands?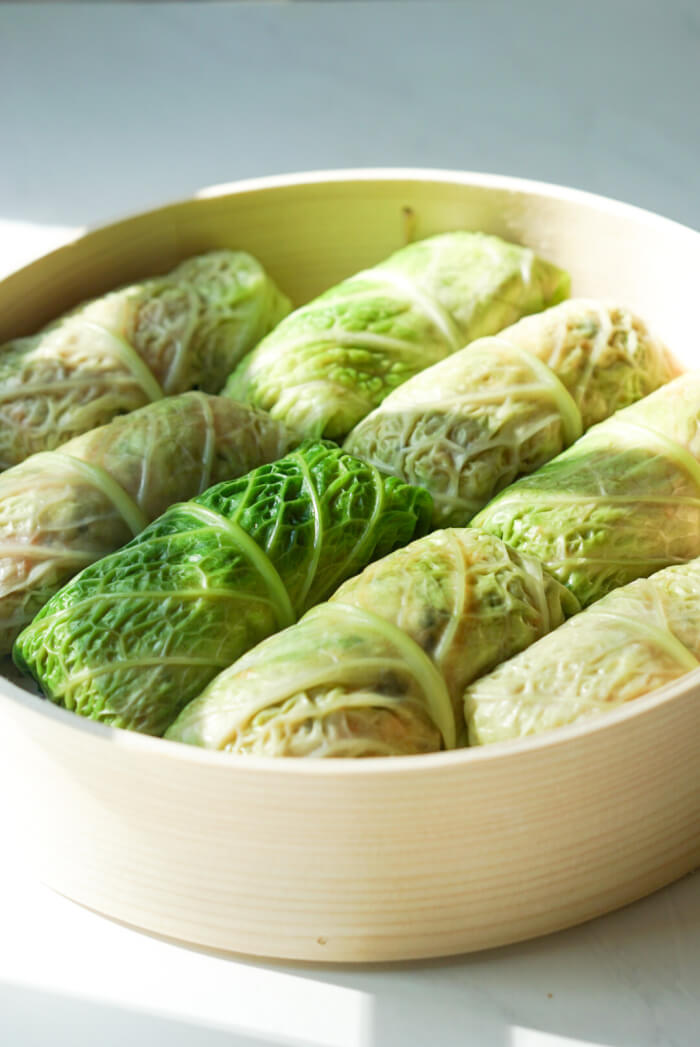 Source: teekeatz
When you have all the ingredients for dumplings, there are two main parts of a dumpling: the wrapper and the filling. Cabbage leaves need to be boiled and cut into equal pieces so that you can use them as the wrappers. It's quite easy to prepare because all you need are a knife, a chopping board, a pot and a pinch of salt. However, it is recommended that the cabbage leaves should be slightly cooked so that you can fold them into dumpling shapes. Overcooking will make it too soft to wrap. For small leaves, you won't have to cut in. For larger ones, you can cut them into halves.
3. How To Make Ketogenic Dumplings 
Source: Dinner At The Zoo
Ingredients For Dumplings: 
200 grams ground beef (or pork, chicken, shrimp… anything you like)

1 small white cabbage head (boiled and cut as the above instruction)

½ cup green onions (chopped)

1 leek 

100 grams chopped cabbage 

2 tablespoons soy sauce 

1 teaspoon sesame oil 

2 garlic cloves (minced)

1 small knob of ginger (minced, optional)

½ teaspoon salt

¼ teaspoon pepper 

1 tablespoon cooking oil


Source: My Lowcarb Meals
Instructions:
Boil and cut the cabbage head as instructed above. Put the leaves into a bowl of ice water so that they stop softening. 

Make the filling by combining all other ingredients. You can add carrots, onions, corn or other ingredients that you like. 

Lay out the cabbage leaves on a plate or board. Use a spoon to put the filling in the center of the leaf. Gently wrap them like a spring roll. If you find it too hard, you can poach a green onion leaf to tight it together. 

When all the dumplings are ready, heat up the cooking oil in a pan. 

Pan-fry for 5 to 7 minutes then take them out. (Or you can steam or boil these dumplings, they will taste as good as frying). 

Serve with soy sauce or chilli sauce. 
With these ingredients for dumplings, you will certainly have a new dish on the menu. For more appealing and healthy recipes, click here.