Make these simple 2 ingredients cake if you have some cake mix on hand. You can still create cake even if you run out of flour, eggs, butter, or oil by utilizing a package of cake mix and just one extra cupboard item in your kitchen. Yes, any kind of cake mix can be used to make a cake. Some of them are so easy that you can even combine cake mix with sparkling water to create a cake.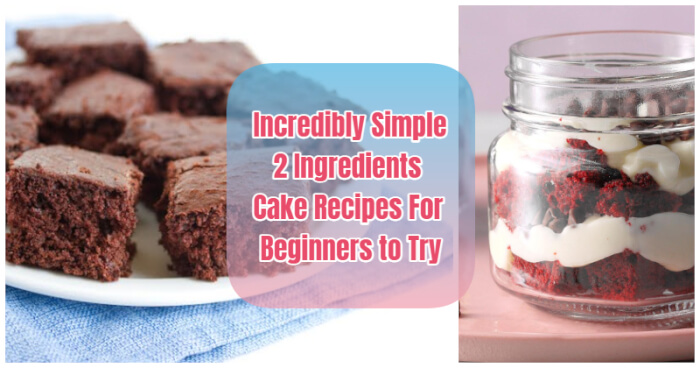 For those who enjoy "the food of the gods," I present five simple recipes for two-ingredient cake mixes in this post. Indeed, the star of this decadent cake that will melt in your mouth is chocolate. A dish made simply of chocolate and eggs that is devoid of flour, sugar, and milk but is nevertheless tender and delectable. A cake you can eat whenever you feel like some chocolate. But here's a quick way to do it that will please everyone with a sweet craving. Today on Easy and Healthy Recipes, we have outlined four simple methods for preparing a cake mix recipe in this article below.
Incredibly Simple 2 Ingredients Cake Recipes For Beginners to Try
Ingredients for 4 2 Ingredients Cake Options.
1. Two-ingredients Apple Cake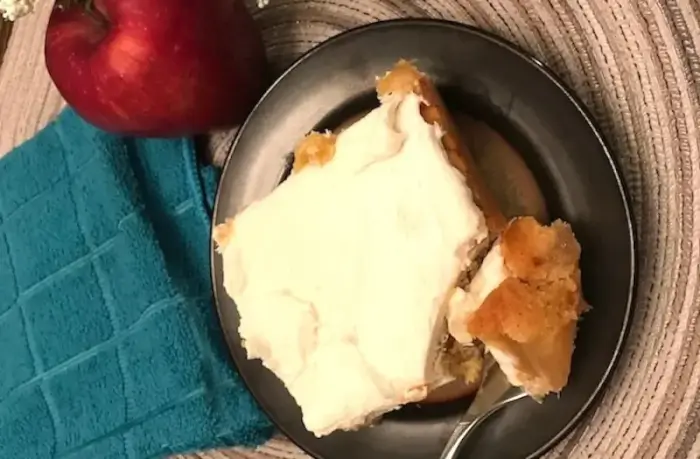 Source: southernhomeexpress
1 (15.25 oz) box of yellow or white cake mix

1 cup of plain applesauce (use club soda if you just want to make plain yellow cake)
2. Two-Ingredients Coke Cake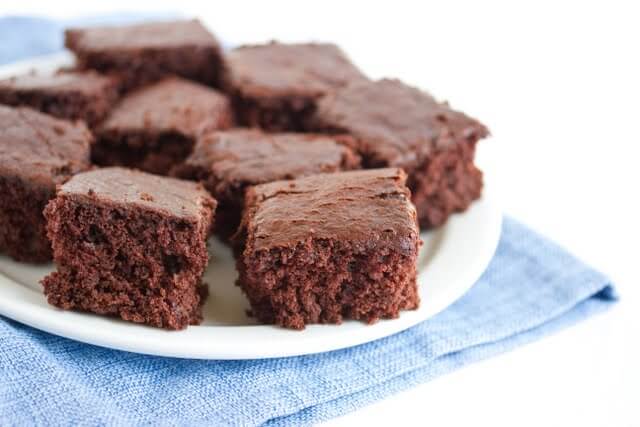 Source: kirbiecravings
 

1 (15.25 oz) package of cake mix, chocolate

1 (12 oz) can of soda, preferably one with flavor
3. Two-Ingredients Club Soda Cake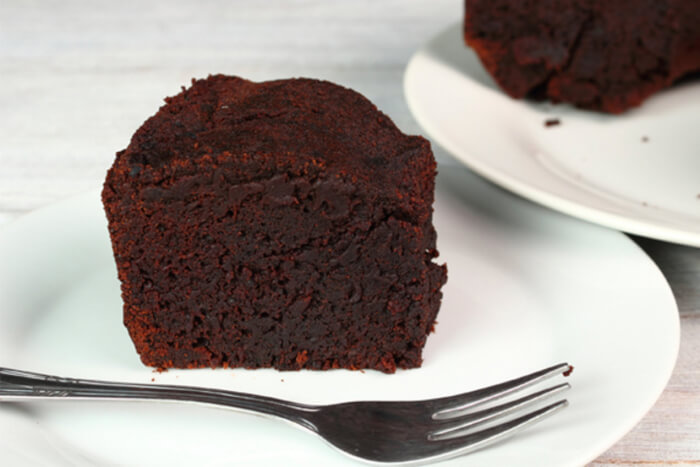 Source: hungry-girl
1 (15.25 oz) box of cake mix (any flavor)

1 1/2 cups sparkling water or club soda
4. Two-Ingredients Carrot Cake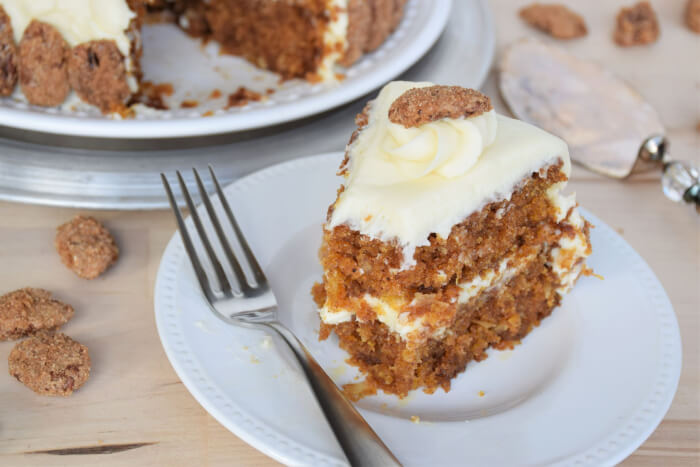 Source: thisbreadwillrise
1 box carrot cake mix

1 cup fat-free plain Greek yogurt
5. General Directions for 2 Ingredients Cake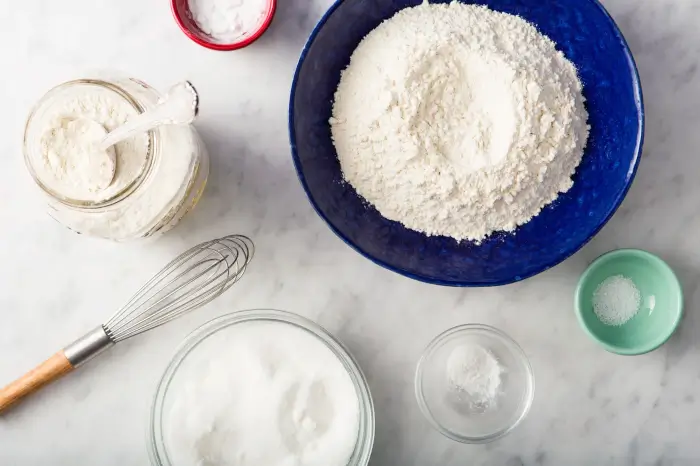 Source: epicurious
 As the preparations for these recipes are essentially the same, we have outlined the important steps of making them in one general instruction applicable to all of them:
1. Preheat the oven to 350 degrees Fahrenheit (175 degrees Celsius). Cooking spray should be used to oil a 9×13-inch baking pan.
2. In a medium size bowl, combine the spice cake mix and canned pumpkin; spread evenly in the prepared pan.
3. Bake in the preheated oven for 25 to 30 minutes, or until a toothpick inserted in the center comes out clean. Serve after cooling, or place in the fridge to serve the next day.
6. Notes for 2 Ingredients Cake
You're free to experiment with any combination of cake mix as you please, but prevent mixing the applesauce with the chocolate cake mix as the batter will be to try.
Soda works best with chocolate cake mix. Other mixes with soda just turn to sugary
7. How to store 2 Ingredients Cake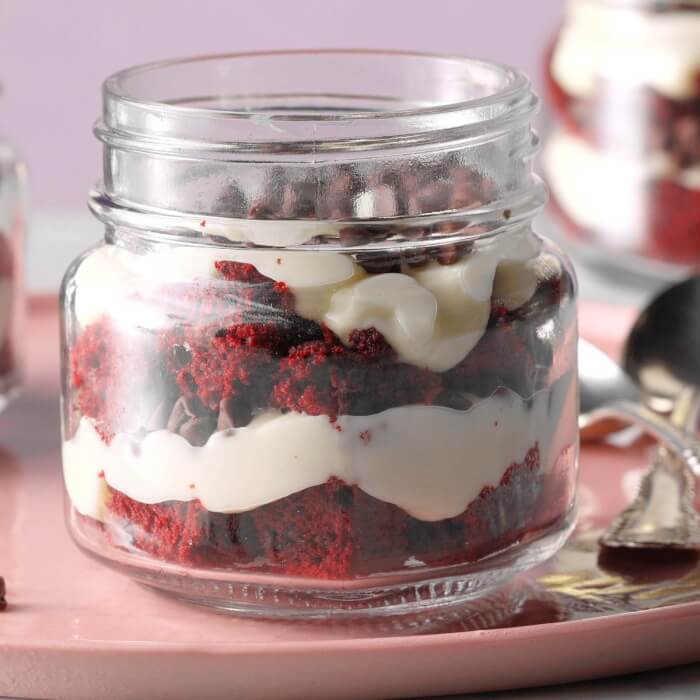 Source: tasteofhome
Any of these two-ingredient cakes can be kept fresh for up to a week in a cake glass bell jar.
For more easy and healthy recipes to brighten up your day, feel free to visit our website at Easy and healthy recipes