Whatever diet method that you are following, you should add recipes high in fiber to your meals. Fiber is absolutely essential to your body. But let's be honest: Do you actually understand what fiber is? According to registered dietitian Brynn McDowell, fiber is the indigestible component of plant foods that may be found in whole fruits and vegetables, nuts, seeds, whole grains, and legumes like greens, peas, and lentils.
According to McDowell, there are two basic types of dietary fiber: soluble fiber, which dissolves in water and may be digested by the good bacteria in our gut, and insoluble fiber, which does not dissolve but increases the weight of our stools. Both are crucial because fiber helps you feel (and remain) full and can help manage blood sugar, lower cholesterol, feed the healthy bacteria in your stomach, and minimize your risk of heart disease. Continue reading to explore 6 recipes high in fiber.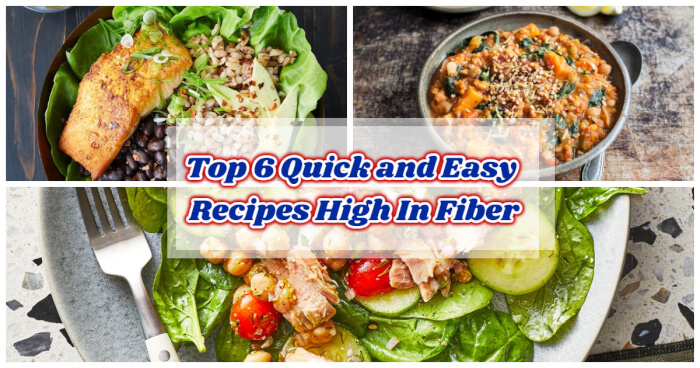 1. Salad with quinoa, chickpeas, and roasted red pepper hummus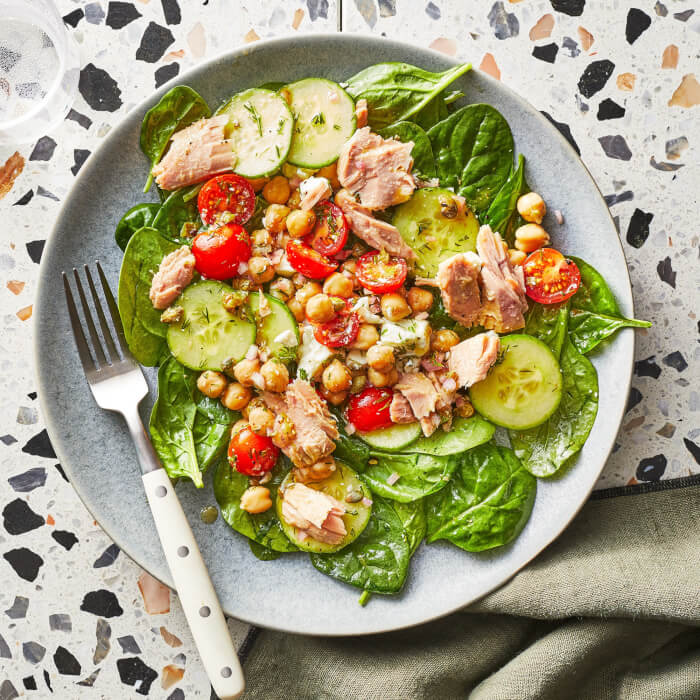 Source: eatingwell
Chickpeas, quinoa, and hummus are among the many plant-based superfoods that make up this substantial vegan salad. We adore the surprise flavor of the roasted peppers and the crunch of the sunflower seeds.  Surely, those superfoods contribute to recipe high in fiber that will intrigue your taste.
2. Farro, black beans, and tahini in a salmon bowl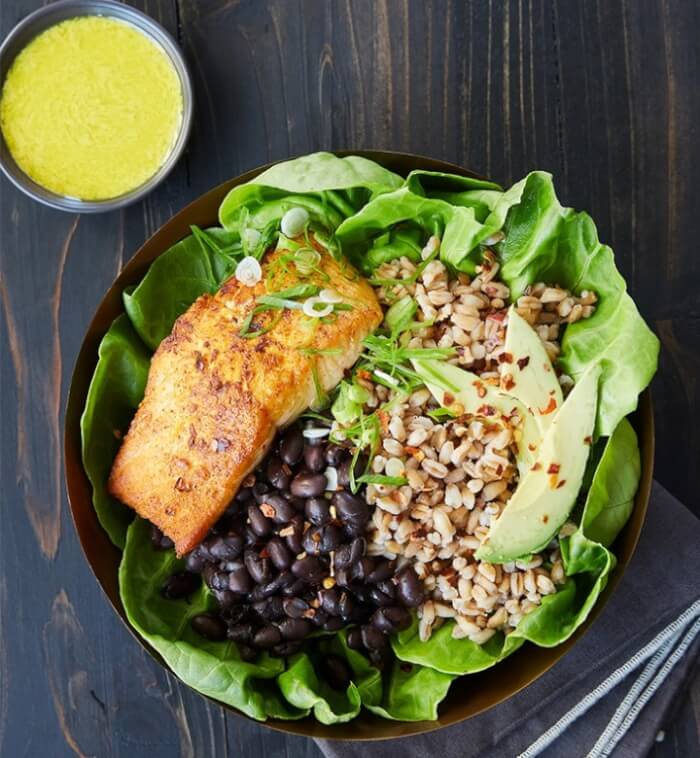 Source: purewow
Almost all of the ingredients in this recipe are high in fiber: The lettuce and avocado provide an additional pleasant boost to the nearly three grams of fiber in the two tablespoons of tahini in the dressing. It is also highly protein-rich, dairy-free, and pescatarian.
3. Pears and kale recipes high in fiber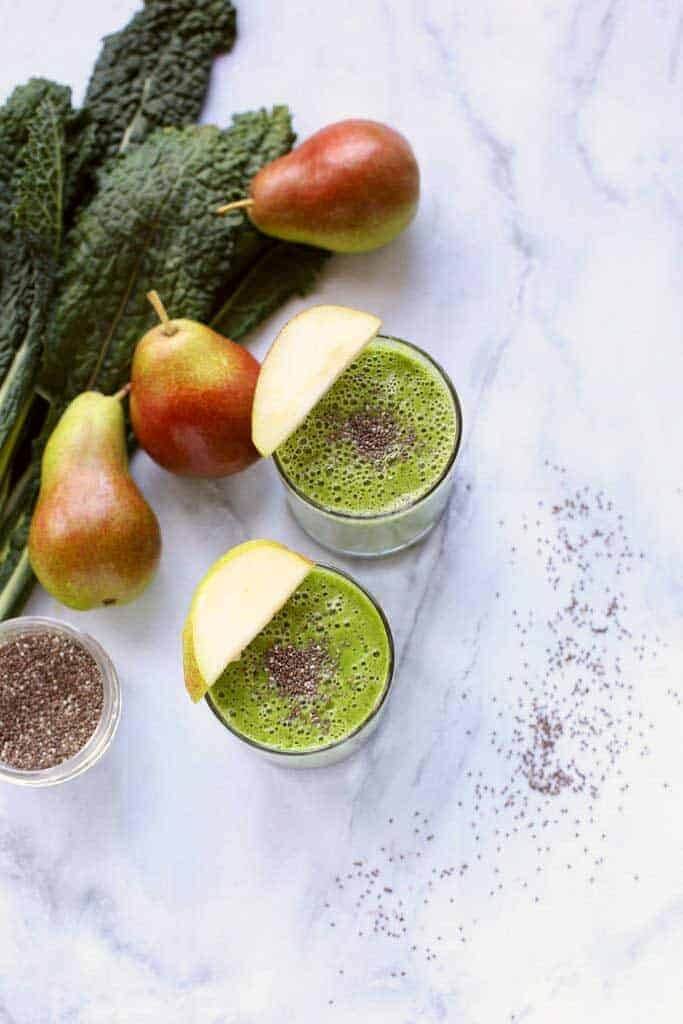 Source: seasonalcravings
After eating too much chocolate over the holiday season, this kale and pear smoothie recipe high in fiber can help you reboot. The protein content of chia seeds and almond butter will keep you full until lunch. (Vegan; gluten-free).
4. Roasted Cranberries and Quinoa Oatmeal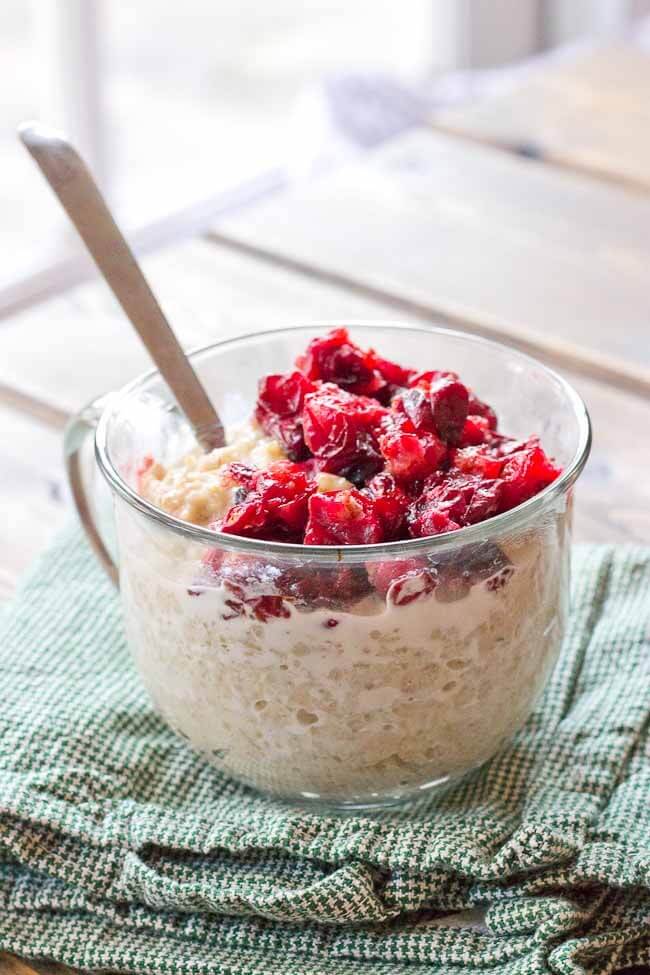 Source: loveandzest
Roasting cranberries is a great way to prepare this recipe! Oatmeal flavored with cinnamon, maple, and toasted cranberries is the featured ingredient in this recipe, which is high in fiber. Grab a spoon and sink into a bowl of this for a high-fiber breakfast, particularly while still in your coziest jammies. Use 1/2 cup of dried cranberries in their place if you don't have any fresh ones on hand.
5. Spinach & lentil sweet potato stew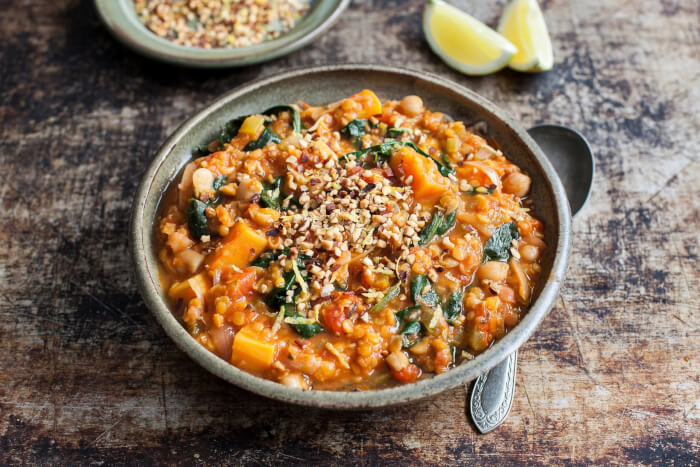 Source: riverford
Enjoy this lentil, sweet potato, and spinach stew as a meatless supper. For vegetarians and vegans, lentils are an excellent source of protein and iron, and they give this stew so much body. The orange vegetables provide just the right amount of sweetness to counteract the heat without using any more sugar. To facilitate easy warming, this stew can be prepared in advance and frozen.
6. Curry of hearty vegetables recipe high in fiber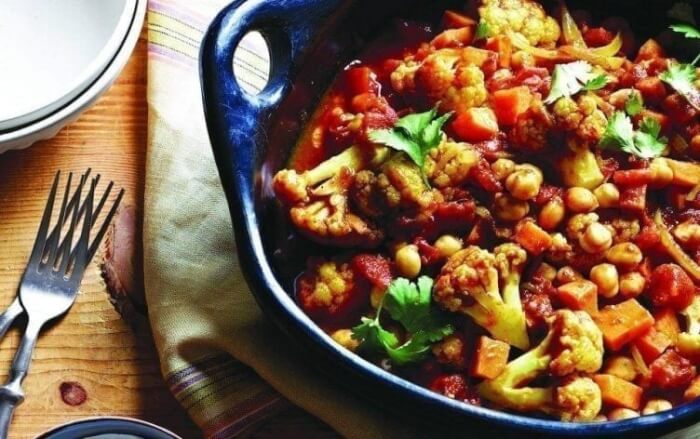 Source: myfitnesspal
This robust vegetable curry will satisfy your scpicy appetite. From beginning to end, preparing these vegetarian recipes high in fiber takes 30 minutes. You can get a good serving of protein and fiber from tomatoes, sweet potatoes, cauliflower, chickpeas, and chickpea flour. The likelihood is that you won't miss the meat if you add a creamy spoonful of Greek yogurt on top. There are 4 servings in the recipe, each with 1 cup of curry and 2 teaspoons of yogurt.
Get ready to start cooking? Consider one of the above recipes high in fiber to help you stay full. Check out our website to see more recipes!