Recipes for chicken breast can be creative and interesting to make and to eat. There is no limitation when you want to create appealing and delicious meals with this popular ingredient. When you put in some extra effort, the result might be surprising at the end. 
In this post, we introduce 3 recipes for chicken breast which are uncommon but taste amazing. If you are looking for some new dishes on your keto menu, these recipes are definitely for you.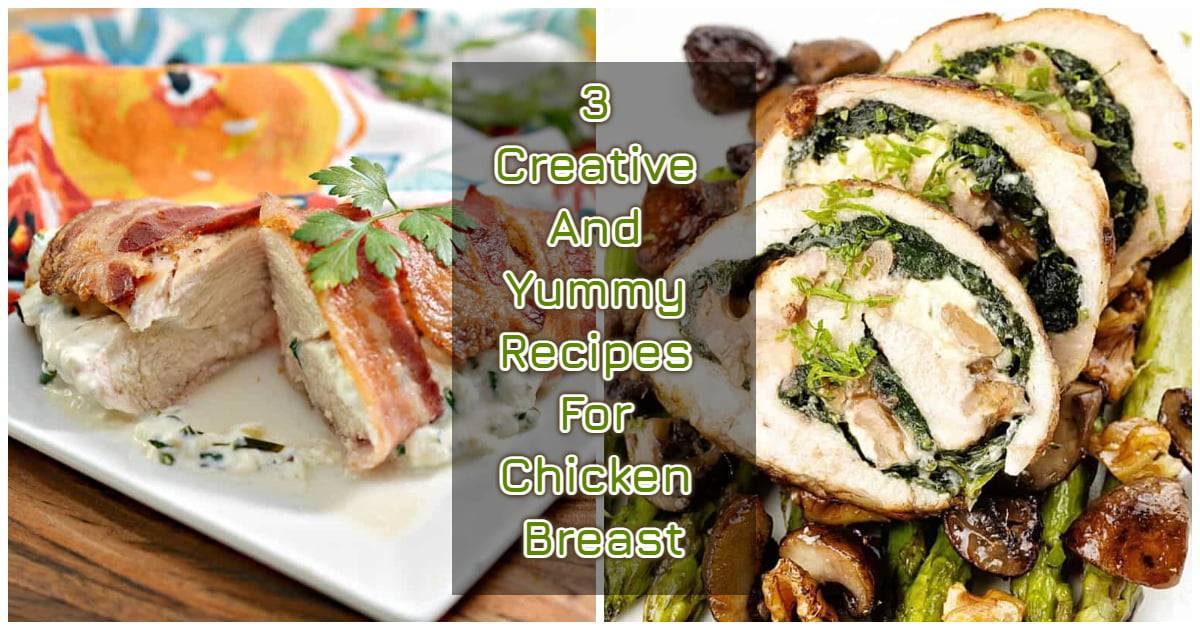 1. Bacon-Wrapped Cream Cheese Stuffed Chicken Breasts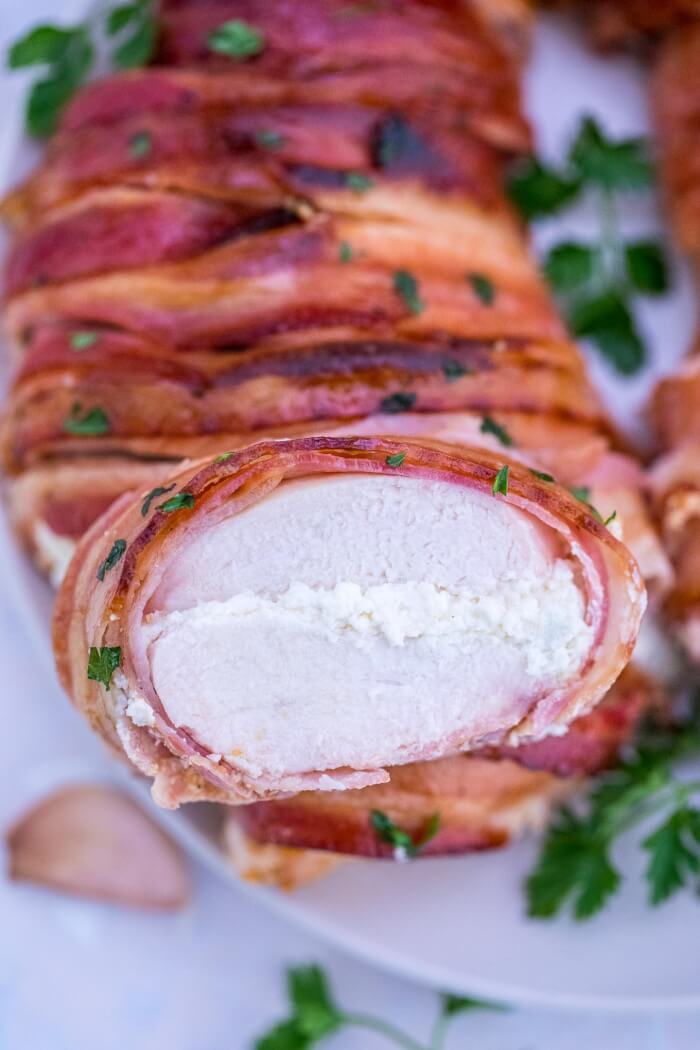 Source: Sweet and Savory Meals
The name of this dish already sounds like keto heaven! Chicken breasts are usually considered dry, bland and sometimes tiring to chew. However, with the combination of bacon and cream cheese, there will be more exciting flavors and texture. The bacon is savory, crispy and crunchy and would be the perfect wrapper for a lean meat like chicken breast. Moreover, cream cheese adds more cheesiness, sourness and softness to this recipe. 
This recipe might take you around 1 hour to prepare and cook. In the meantime, you might prepare a side dish such as roasted vegetables, a salad or any other vegetables that you like. It is enjoyable for both adults and children. 
2. Crispy Parmesan Crusted Chicken Breasts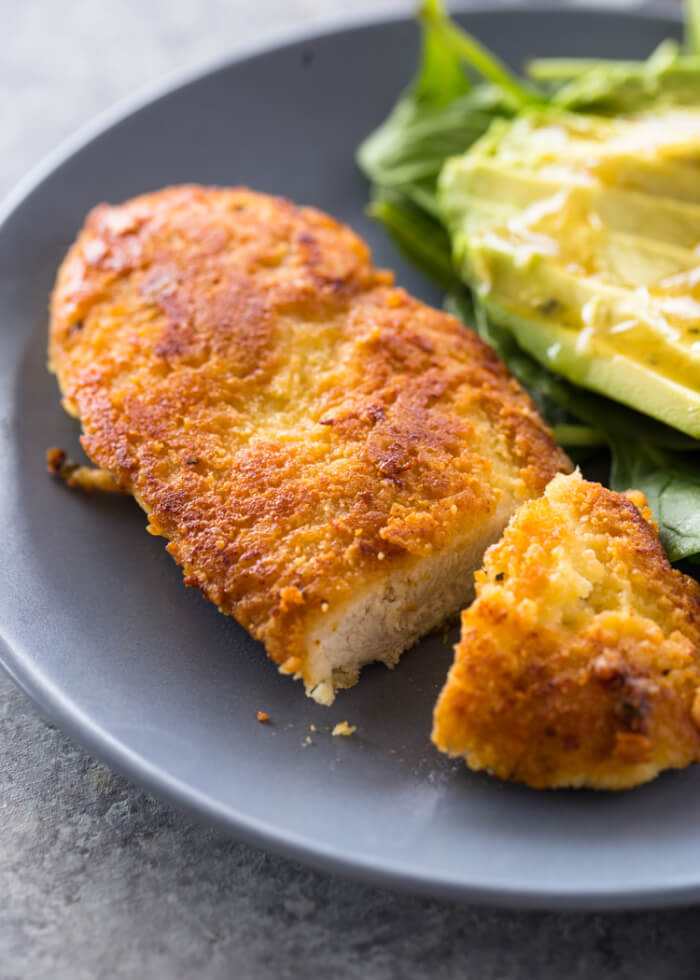 Source: Gimme Delicious
If you are craving for some fast food while being on a diet plan, you should definitely try this recipe. Chicken breasts are coated with parmesan and almond flour to create a crispy, flavorful and buttery outer. For this recipe, you will not have to deep-fry but only pan-fry therefore it is healthier. For the seasoning, salt, pepper and paprika powder would be the perfect choice. 
This dish might be served with a creamy kale salad, roasted summer vegetables or stir-fried spinach. You can choose the vegetables of your own preference. However, a light salad is recommended to balance the rich flavors of this recipe. It is high in fat and calories, low in carbs therefore you might totally enjoy this dish during your diet plan. Kids would be fond of this dish because it tastes really good especially while served hot. 
3. Stuffed Chicken Breasts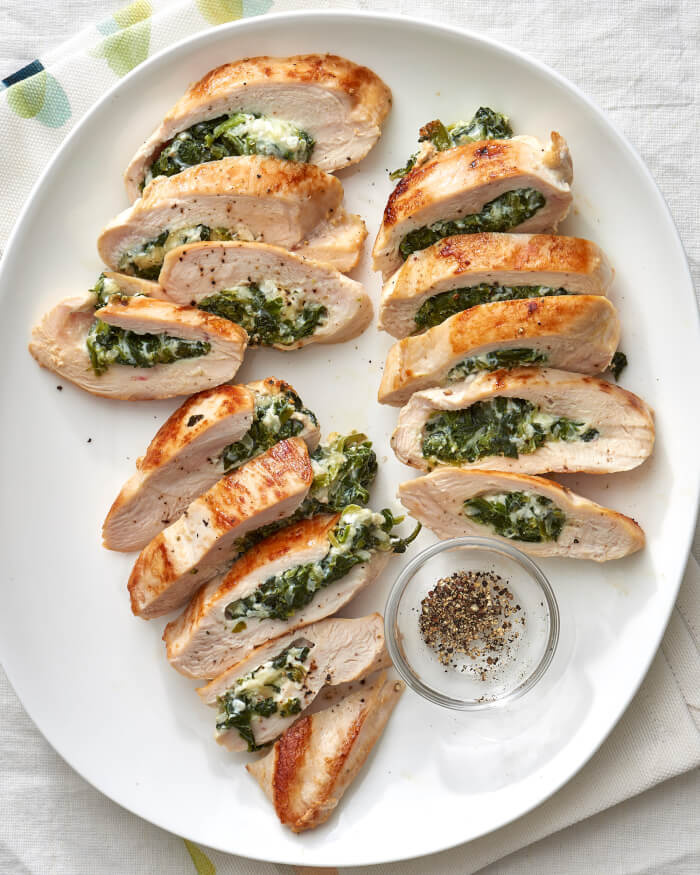 Source: Kitchn
The last one in this list of recipes for chicken breast would be stuffed chicken breasts. For the filling, you might use cheeses, walnuts, and spinach. This combination is amazing because there are proteins, fat, fiber, vitamins and other minerals. This recipe alone is sufficient for a meal such as lunch or dinner. 
For the side dish, we use some fried asparagus and mushrooms to add more vitamins to the dish. These ingredients are also healthy and low-carb, also low-calorie. However, you can totally substitute them with other vegetables that you like. It does not affect the original taste of the dish. This dish requires around 1 hour to prepare all the ingredients, stuff, sear and bake in the oven. The output would be amazing because of the moisture and flavors in the chicken breasts. This ketogenic dish is suitable for lunch and dinner. 
For more tasty recipes and amazing kitchen tips, bookmark our website.