There is no need for white flour, potatoes, or cereals, but you wouldn't know it in this keto gnocchi recipe. After several failed experiments and tries, we're confident in claiming that we have discovered the most delicious way to prepare keto gnocchi possible. There is no overwhelming scent of cheese or cauliflower in this keto substitute; it tastes like any nice gnocchi.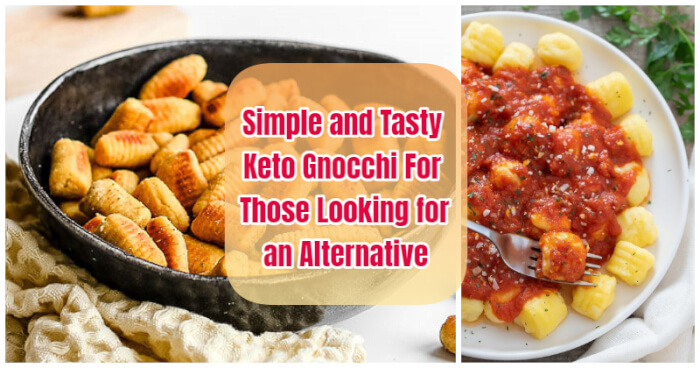 Additionally, because grain-free flours liquefy in water, this ricotta gnocchi is immediately fried rather than being lightly fried in sage butter as is the case with typical ricotta gnocchi, which also adds to lower the amount of trans fat in your standard gnocchi. The result is a nice bottom crust with a pillowy-soft center with an absurd mouthwatering smell. It goes great with your preferred pasta or spaghetti sauce and is quite adaptable.
Simple and Tasty Keto Gnocchi For Those Looking for an Alternative
1. Ingredients for Keto Gnocchi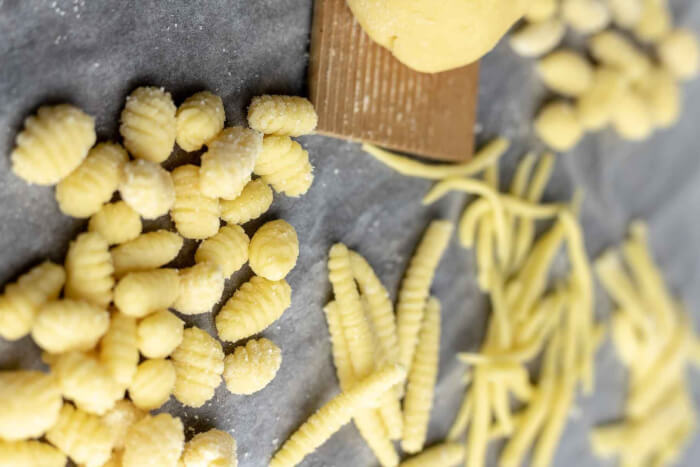 Source: lowcarb
 For the keto gnocchi dough:
2 cups super fine blanched almond flour

2 cups shredded full-fat mozzarella cheese

1/4 cup butter

1 large egg

1 large egg yolk
For the sauce:
1/4 cup salted butter

1 tsp lemon zest

1 tsp fresh thyme leaves
2. Instructions for Keto Gnocchi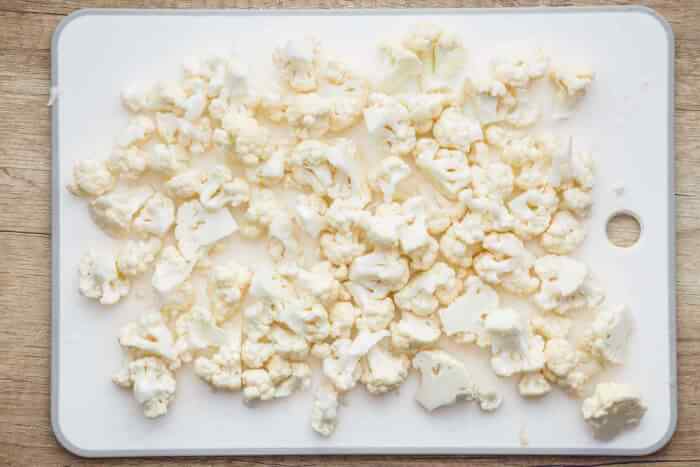 Source: ketopots
In a medium bowl, combine the butter and mozzarella cheese. Microwave for 2 minutes.

Stir, then microwave the mixture for an additional minute.

Once everything is thoroughly mixed, stir quickly with a rubber spatula and let it cool for two minutes.

Add the egg, egg yolk, and almond flour into the mixing bowl and stir.

It could take several minutes to thoroughly combine the ingredients until a rough dough forms.

The dough should be spread out onto a smooth surface (or parchment paper) and worked into a semi-stretchy dough. (If the dough is too wet, add another tablespoon or so of almond flour to firm it up.)

Before cutting the dough into pieces, roll it out into a long roll with a diameter of about 1 inch. After that, you can shape them into practically any bite-sized shape you choose, but I found that keeping with the straightforward disk shape

The gnocchi should firm up after 15 minutes of freezing or you can continue to freeze them until you're ready to cook them.

Gently bring a pot of salted water to a boil; otherwise, the gnocchi will disintegrate.

Small batches of the gnocchi should be added to the water one by one and boiled for one to two minutes, or until floating.

With a slotted spoon, transfer the gnocchi to a plate covered with paper towels and let them cool for five minutes before adding the sauce.

3. Storage for Keto Gnocchi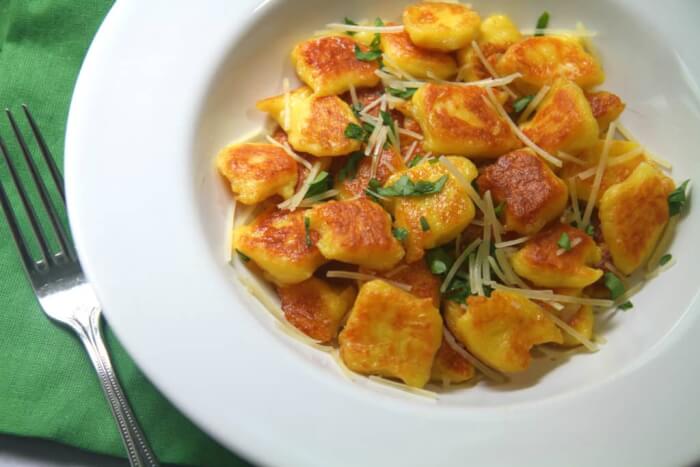 Source: ketojam
Storage: Gnocchi that has been cooked in excess should be kept in the refrigerator covered on a big dish or any other flat surface. The gnocchi can keep nicely for up to three days if you try to keep it in a single layer. Gnocchi can be frozen for up to six months by placing them in a small container and placing them in the freezer.
Reheating: To separate and cook the gnocchi evenly, it is better to reheat them on a nonstick skillet. Avoid microwaving them.