2 Keto Salad Recipes Which Help You Lose Weight 
A keto salad is always one of the best ideas for a prepared meal that you can always keep in your fridge. It's low in calories, carbohydrates, fat and high in vitamins, minerals and fiber. In case you want to add more protein, it's also easy to adjust by adding more healthy protein such as chicken or egg whites. 
In this post, let's take a look at these two amazing recipes and try it at home.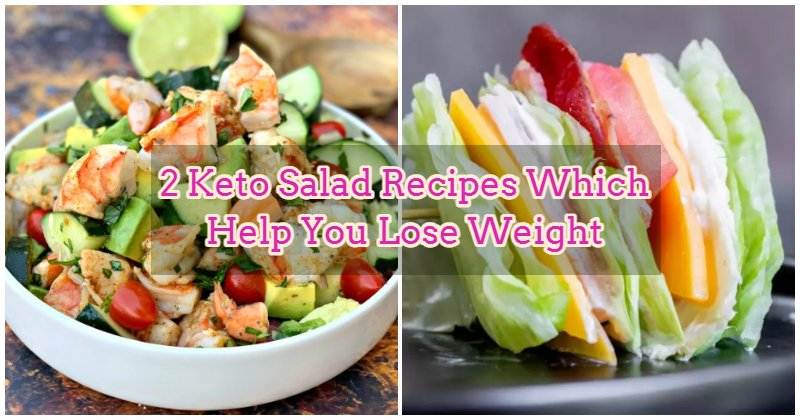 1. Keto Salad Bowl: Spicy Shrimp Salad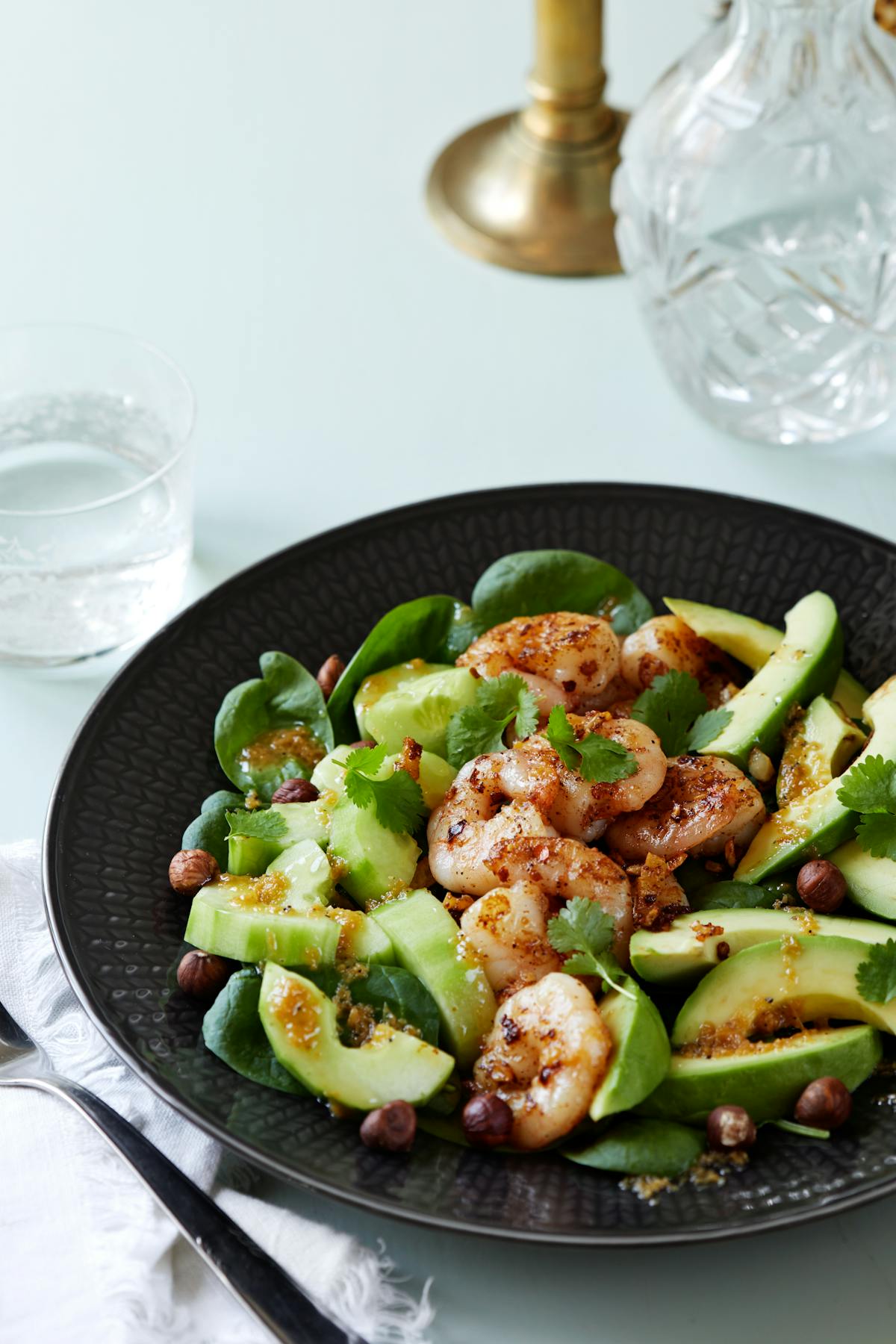 Source: Diet Doctor
Time To Prepare: 25 minutes
Energy: about 400 calories
Ingredients:
1 avocado

250 grams of fresh and cleaned shrimp 

120 grams cucumber, peeled, seeded and sliced to a half inch 

60 grams baby spinach

2 tablespoons of chopped cilantro

2 tablespoons of crushed hazelnuts or peanuts (optional)

1 tablespoon of minced ginger

1/2 pressed garlic clove

1 lime, juiced 
Spices: light olive oil (or avocado oil), salt, pepper, chili powder, cooking oil, tamari soy sauce 
How To Cook: 
To make this keto salad dressing, add ¼ cup of light olive oil, ginger, ½ lime, ½ tbsp tamari soy sauce, garlic, salt and pepper then blend all ingredients slowly until mixed well. 

Cut the avocado into nice, smooth slices. Mix well with the rest of the lime juice to avoid it from getting dark. 

Place spinach, avocado and cucumber in a bowl. Add some salt for more flavors. 

Stir fry the shrimp with chili powder and ginger. Cooking might take 1 to 2 minutes to avoid overcooking the shrimp. Season with salt and pepper. 

Place the shrimp on top of all the vegetables. Top with cilantro and the nuts. Drizzle the salad with the prepared ginger dressing. 
Note: The avocado cannot last long therefore it is recommended to eat instantly while it's served. Otherwise this dish might be kept for half a day. This dish tastes a little spicy with ginger and chili powder. The lime also makes it a little sour. It's extremely healthy and flavorful with an interesting texture: buttery, smooth from the avocado and crunchy from the cucumber. 
2. Creative Keto Salad: Salad Sandwiches  
Source: Ruled Me
Time To Prepare: 20 minutes
Energy: about 300 calories
Ingredients: 
60 grams of lettuce (Romaine or baby gem lettuce)

½ avocado, sliced

30 grams of cheese (you can use any kind you like)

5 cherry tomatoes 

2 boiled eggs (or tuna) for more protein
Spices: mayonnaise, salt, diet sugar and pepper
How To Cook: 
Rinse all the lettuce carefully, use it as the base instead of regular bread

Spread mayonnaise nicely on the lettuce

Place all other ingredients: cheese, tomato and avocado, egg (or tuna)
Note: It's easy to make and you might add or leave out any ingredients as your preference. It might be kept in the fridge for 1 to 2 days (be careful with the cheese). This dish tastes fresh, light and quite creamy. It is suitable for any meal in a day, lunch, dinner, supper or even a snack. 
With these two recipes, you might quickly prepare delicious and nutritious keto salad dishes. You might find more keto-friendly recipes here.