5 Best Foods For Muscle Gain And How To Cook Them 
Gaining muscle and losing body fat are the goals for every diet plan. Then, what are the best foods for muscle gain? Most people think that working out is the most difficult part to gain muscles and lose fat. In fact, your diet plan might affect 70% of the success. 
To get more knowledge of all the superfoods for muscle gain, you might find out in this following post.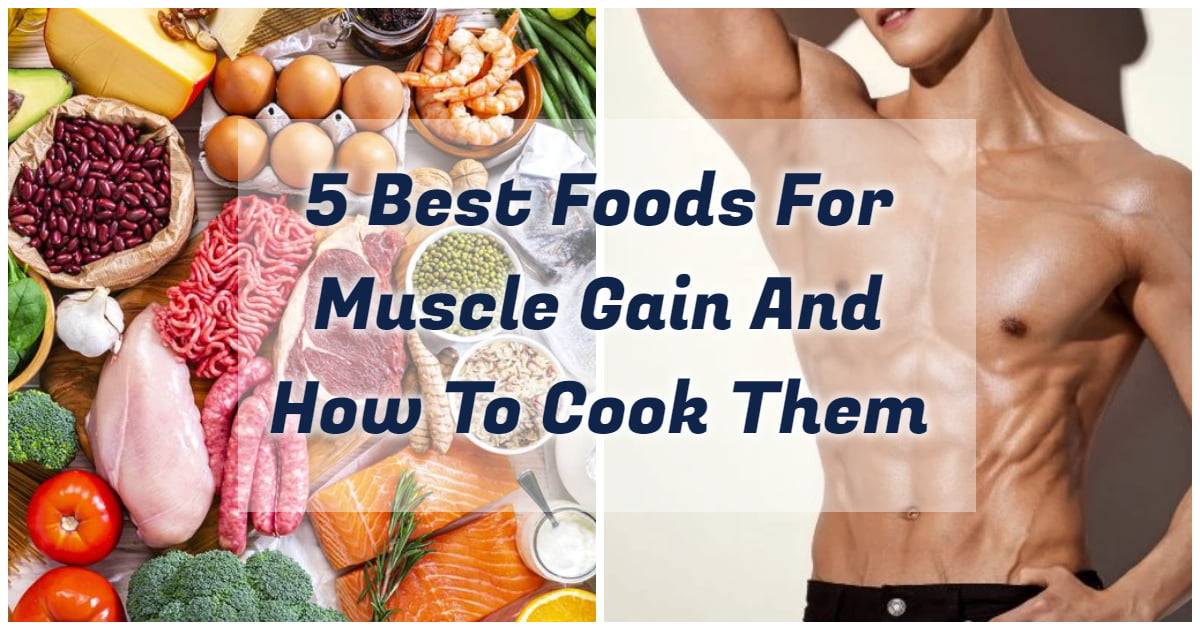 1. Protein: The Major Nutrient That Make Muscles 
Source: YouTube
Human muscles are exactly like animal muscles. They are totally made of water, protein, fat and glycogen. And if a muscle is usually made use of, it gets stronger, bigger and leaner. Which means it grows due to activities and eating. The more you work out heavily and you consume proteins, the more they grow. That's the math. However, in reality, things are much more complicated. Everything relates to your daily life and habits are hard to change.and obtain. As long as you bear in mind the idea of getting leaner with more muscles, the goal is partly successful. 
2. 6 Best Foods For Muscle Gain And Fat Loss
3. Foods To Avoid When Building Muscle 
While building muscles, there are some certain types of food that should be avoided also. Those are junk foods such as french fries, snacks, sweets, soft drinks, processed meats, alcohol… Most importantly, you should rest and relax enough so that the muscle might grow. There is one thing which is usually overlooked is that muscle grows and fat is gone during our sleep. An 8-hour sleep is essential if you want to stay healthy and fit. 
For more amazing cooking and healthy tips, visit out website frequently. We update daily with the easiest clean eating recipes and even more.