5 Absolutely Healthy Junk Food Recipes To Try This Holiday 
Junk foods are considered harmful to your health and body. However, you can totally recreate healthy junk food recipes yourself to have perfectly well-balanced snacks for you, your family and friends. These 6 healthy junk food recipes are worth trying especially during this holiday season. 
The major key is to substitute some ingredients and how to cook them. Then, you will have the delicious and healthy junk food recipes as your own preference and your diet plan. These healthy versions of comfort food are extremely easy to prepare and cook that everyone can try at home.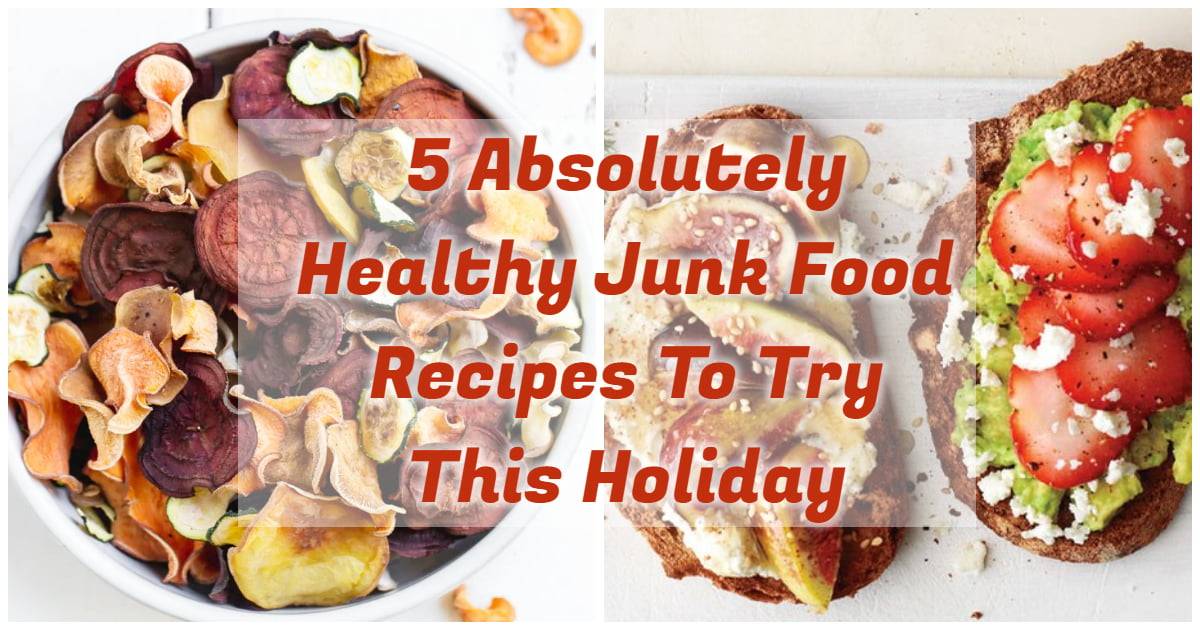 1. Fish & Chips 
Source: Tesco Real Food
For this recipe, instead of using a white flour breadcrumb as in the traditional recipe, we are going to use a quinoa breadcrumb. Quinoa is a nutritious and healthy ingredient which adds more flavors to this dish. For the chips, we might also use sweet potatoes instead of white potatoes for more fiber, less calories and carbs. Moreover, baking fish and chips is recommended because you never want a greasy dish when you do everything to create a calorie deficit in order to lose some weight and fat. Then, a lighter version of this dish is created and it tastes just as good as the original one. 
2. Banh Mi 
Source: Food Republic
Banh Mi is one of the most popular dishes in Vietnamese cuisine. Vietnamese cuisine is best known for being very healthy with a wide use of vegetables and lean meats. You can definitely create a healthy version of thich sandwich on your own with any ingredient you want to have in your sandwich. You can add seared beef steaks or chicken breasts to your Banh Mi. There are also several choices for veggies which are bean sprouts, lettuce, pickles and tomatoes. It's a healthy food that might be a comfort food or a breakfast, lunch and supper.
3. Keto Pizza 
Source: Taste
Keto pizza is made of cheese and oat flour which is low-carb and nutritious. You can use a wide variety of proteins and vegetables for the toppings. Then, you will have a cheesy and delicious pizza that everyone is going to love. The secret for a tasty pizza is to grab any ingredient that you like until you find the perfect recipe for your own self-made pizza. 
4. Vegetable Chips 
Source: The Spruce Eats
Among other healthy snack food recipes, this is probably the easiest and tastiest recipe. All you need to do is to slice the vegetables which are carrots, purple potatoes and turnips. Then, bake them in a preheated oven over 200 degrees C. After 20 to 25 minutes, the chips are perfectly made and you can dip them in any kind of sauce that you like. This recipe is perfect for children and people who are into crispy junk foods. 
5. Keto Burger 
Source: Stem + Spoon
A keto burger is made of keto buns and filled with several other healthy ingredients such as ground beef, ground turkey, onions, tomatoes and lettuce. You can also add some cheese or sauces that you like. The recipe for keto bread and buns can be found right here. 
For more healthy recipes, click here. There are several healthy junk food recipes as well as main courses and desserts.