Spinach is definitely among the most nutritious and low-calorie vegetables. There are several ways to eat this superfood: you might eat it raw, stir fry or even bake. The following spinach recipes will help you to nail this green. 
Scroll down for the details. 
1. Spinach Smoothie With Banana And Avocado 
Source: The Flowering Farmhouse
A spinach smoothie is the greatest way to start a day. It does not only give you more vitamins, minerals and fiber but also cleans and protects your digestive system. Notably, leafy green vegetables such as spinach are all rich in protein. Spinach goes well with every kind of fruit, especially avocado, banana and apple. It might get a little viscous and bitter once cooked, however, it's sweet and soft while eating raw. This is among the easiest and quickest spinach recipes to cook.
Ingredients: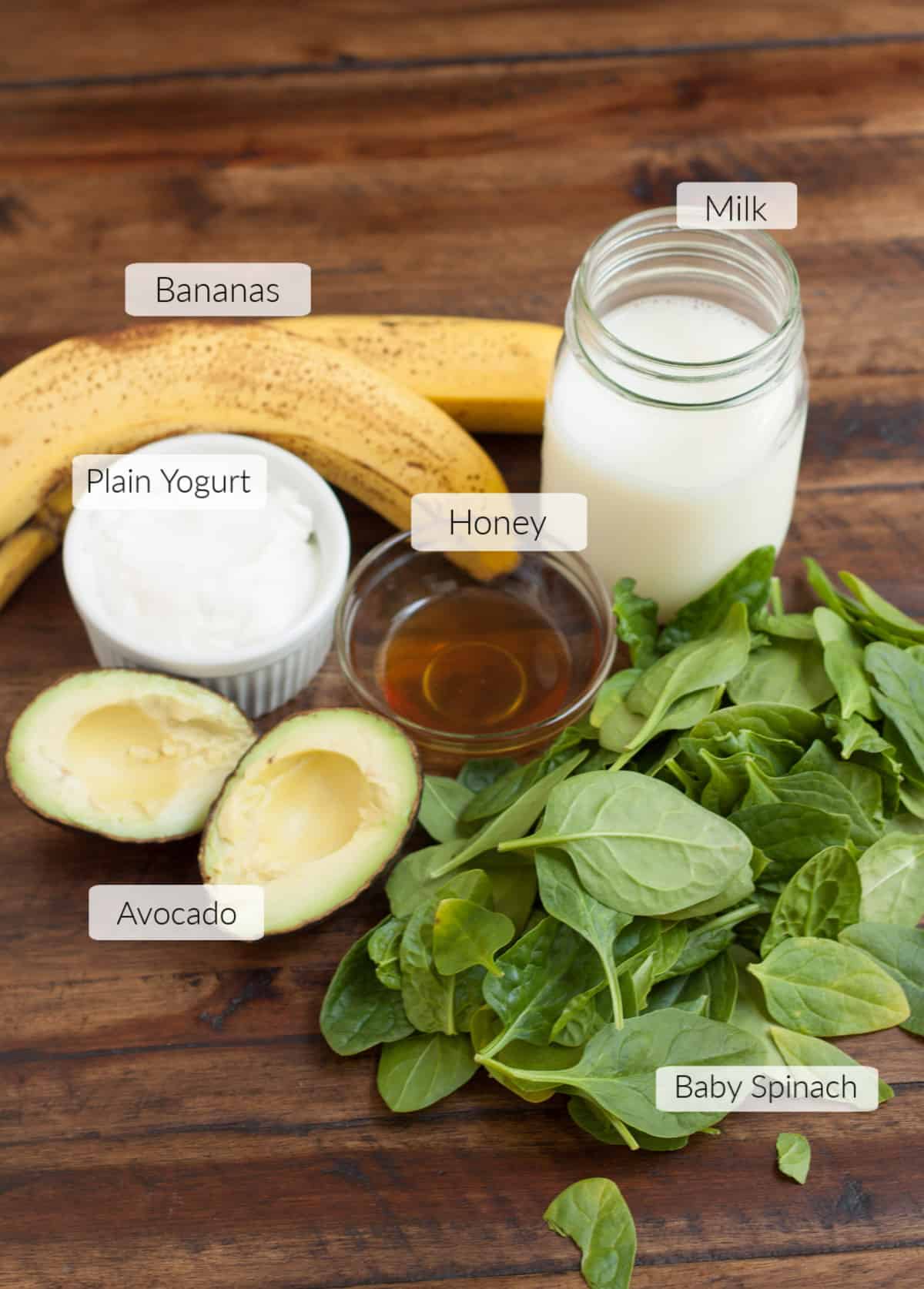 Source: Meal Planning Magic
1 cup baby spinach (or mature spinach, it tastes a little more bitter and less tender)

½ ripe avocado

1 banana, cut and frozen

½ cup skimmed milk or almond milk (or Greek yogurt)

2 teaspoons honey (or non-calorie sugar)

Some ice cubes
How To Make: 
Clean the spinach nicely. Remember to cut off the root but not too much. The root of spinach contains many nutrients. 

Peel and cut the avocado and squeeze a little lime juice onto it.

Put everything in a blender until smooth.

Taste again before serving. If it's too thick, add some more water or milk.
2. Spinach Salad With Cucumber, Tomato And Egg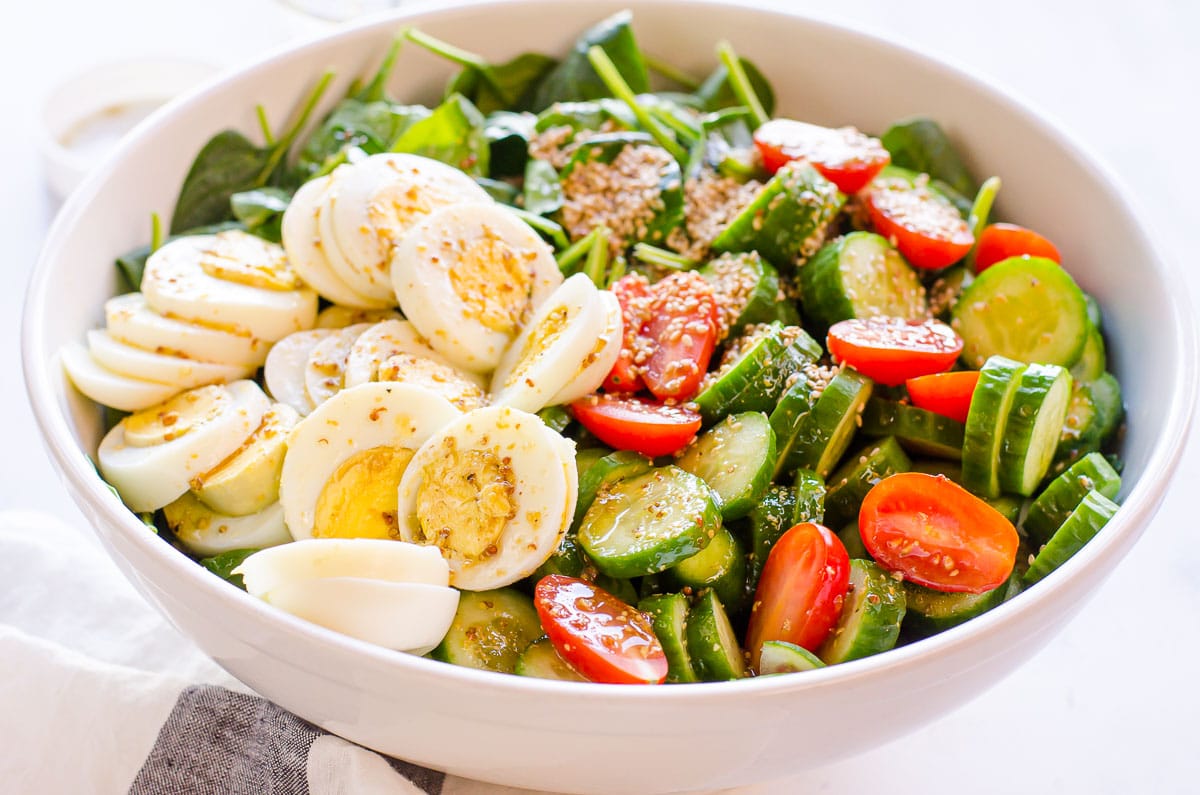 Source: iFoodReal
It's filling, full of vegetables and protein. This salad will certainly make you enjoy its freshness, texture and taste. The second one in this list of spinach recipes takes you just under 10 minutes to prepare and serve. 
Ingredients: 
Source: iFoodReal
2 cups baby spinach (or mature spinach, cut)

1 large cucumber (or 3 baby cucumbers, cut)

 ½ cup button mushroom

10 cherry tomatoes (or grape tomatoes, cut)

2 eggs (boiled, cut)

1 teaspoon sesame seeds

Salad dressing: extra virgin olive oil, apple cider vinegar and some salt
How To Make:
Put baby spinach on a plate as the base.

Gently place other ingredients on top of the vegetable.

Make the dressing: 2 tablespoons vinegar, 1 tablespoon olive oil, 1 pinch of salt. Then pour it over the salad.

Give it a nice and fine toss.

Put the sesame seeds on top.
Both spinach recipes might be customized as your own preference. Therefore don't hesitate to try a new recipe to find one that suits you most. If you prefer other fruits, vegetables or a different salad dressing, just give them a try. Spinach can go with other green vegetables such as kale, rocket lettuce or romaine lettuce. They all go very well with each other. 
If you're looking for more delicious and healthy recipes, make sure to bookmark our website and visit daily for more clean eating tips.