3 Nutritious Smoothie Recipes With Avocado To Fuel Up Instantly 
There is no healthier supper than a glass of fresh and delicious smoothie. It might instantly boost your energy whenever you feel dizzy and tired. These two yummy recipes with avocado will definitely be your new favorite smoothie recipes. 
Scroll down to get the details.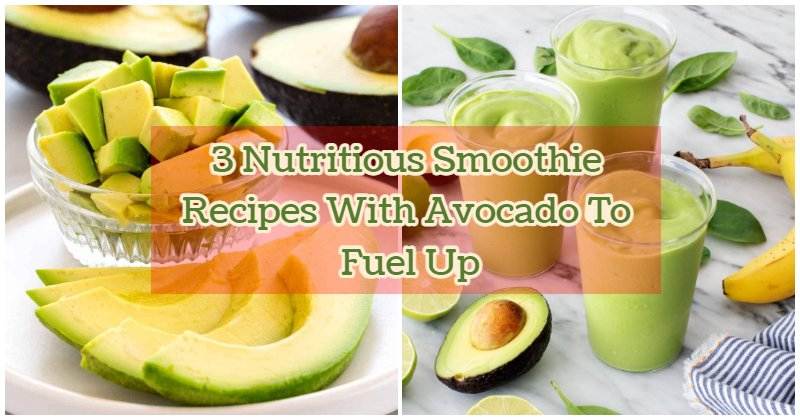 1. Avocado Banana Green Smoothie 
Source: Minimalist Baker
There is no better combination than avocado and banana. They are classic. Bananas add more flavor, sweetness to the meal. Meanwhile avocado is creamy and smooth. With some other ingredients, this green smoothie is perfect for a pre-workout meal or a morning booster.
Ingredients (for 2 servings):
1 frozen banana 

½ ripe avocado 

1 scoop protein powder

1 handful spinach (or rainbow chard, or kale)

¾ cup unsweetened almond milk (or oat milk) 
How To Make:
Simply put everything in a blender. Blend everything to a nice, smooth mixture. You might add water or not. It depends on the thickness that you prefer. Also, if you want your smoothie to be colder, you might also put in more ice cubes. It's essential to adjust the ratio until you find the one you like best. 
2. Cleansing Apple Avocado Smoothie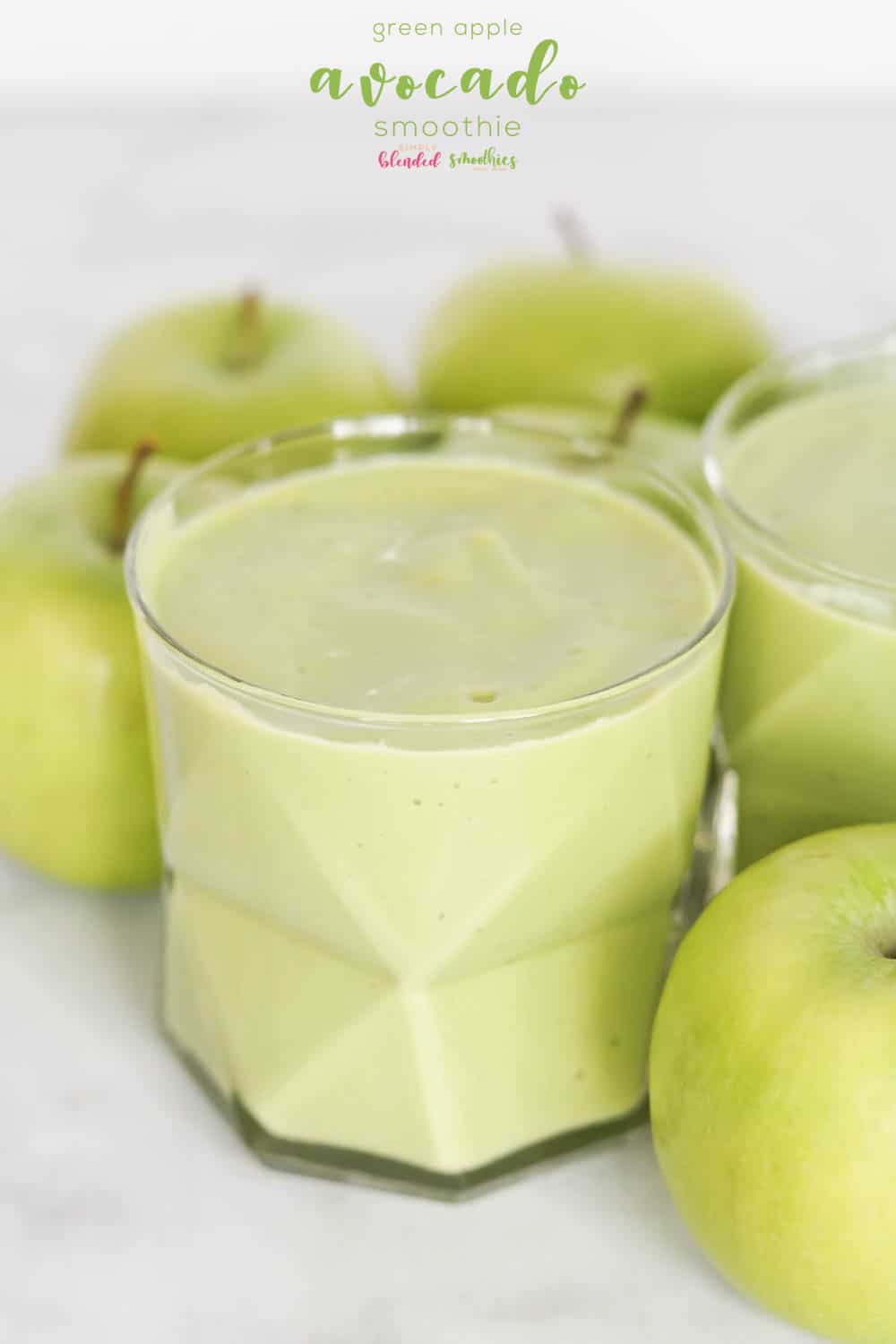 Source: Simply Blended Smoothies
This second recipe with avocado is more than an energy booster but also great for weight loss and detoxification. It helps clean your digestive system and make you feel clean! Moreover, it is also great for your skin and is low in calories. 
Ingredients (for 2 servings):
1 ripe avocado 

2 apples

1 banana

2 handfuls spinach

1 teaspoon chia seeds

½ cup unsweetened almond milk (or oat milk)

2 teaspoons honey

1 small knob ginger, juice (you won't want it to be too spicy)

1 scoop ice cubes
How To Make:
Put everything into a blender then wait until it's smooth nicely. Adjust with water, ice and honey as your own preference. It might be stored in the fridge if you put in some lime juice. It might help brighten the avocado. It will taste fruity thanks to the apple, banana and creamy thanks to the avocado. Chia seeds are also great for your health and provide protein, fiber, healthy carb and fat. 
3. Avocado Celery Cleanse 
Source: Shopify
 Celery is one of the best vegetables for keto and healthy eating. When it is mixed with avocado, the combination is easier to drink and more effective for your body cleanse. This gentle detoxing smoothie is both easy to make and easy to drink. 
Ingredients (for 2 servings): 
1 handful spinach

1 celery

½ ripe avocado

½ lime, juice

120 ml coconut water

1 tablespoon parsley

1 scoop ice cubes
How To Make:
– Within 5 minutes, put these ingredients in a blender and blend well until smooth. Normally, celery is kind of bitter and hard to drink but all other elements help it taste better. It is recommended to drink in the morning, before breakfast for the best effect. 
We hope you will enjoy these smoothie recipes with avocado. If you are looking for more healthy drink and smoothie recipes, bookmark this category right here.