How are dinners easy to make for beginners? Dinner is a time when everyone returns home to gather and eat meals together. However, there is a problem: what should be eaten in the evening to be the healthiest and fittest? What should you make when you don't have time to cook? When you get home from work, it can be difficult to figure out how to cook healthy meals when you still have a million things to do and all you want to do is lie on the couch. Then the article below will assist you in answering through 10 super dinners easy to make in just around 15-30 minutes.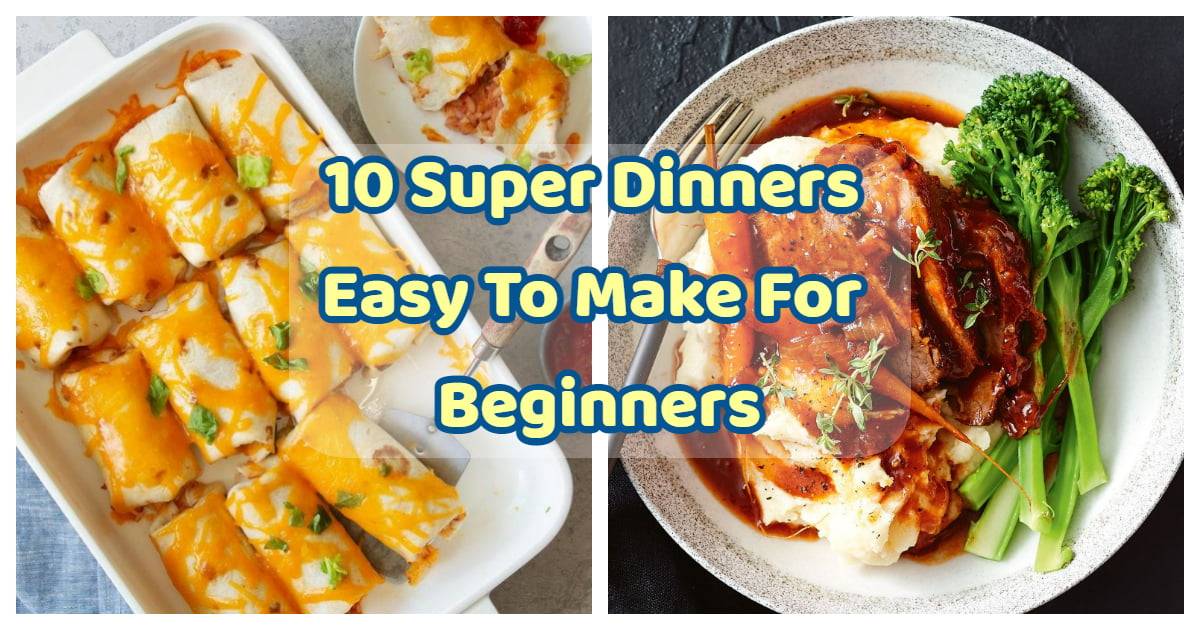 1. Baked Garlic Parmesan Chicken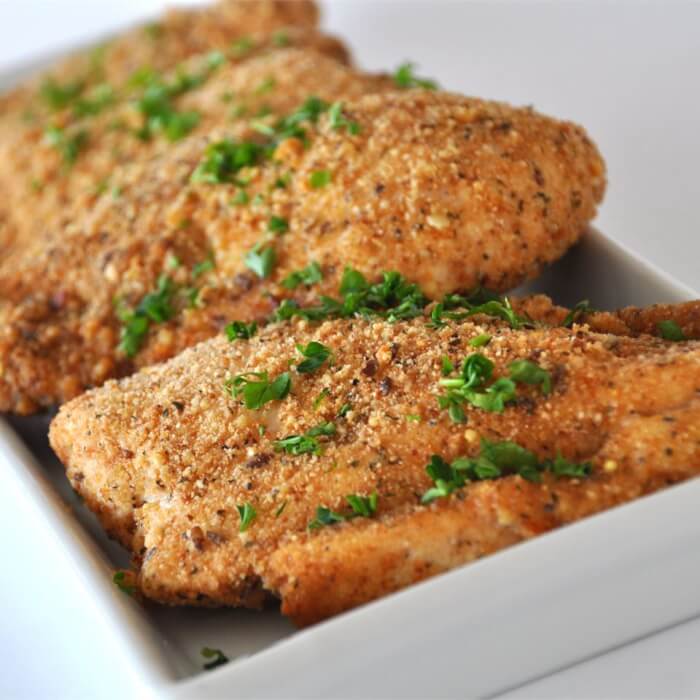 Source: Allrecipes
Breaded Parmesan chicken has a lot of flavors and comes together quickly in a 9×13 dish. The full recipe with step-by-step instructions can be found below, but here's what you can expect when you make this top-rated recipe:
Begin by dredging the chicken breasts in garlic-infused olive oil, followed by a Parmesan bread crumb mixture. Cook the breaded chicken in a large baking dish at 350°F until the juices run clear. You'll have tender chicken with a delightfully crunchy coating in just 30 minutes.
2. Asian Glazed Chicken Thighs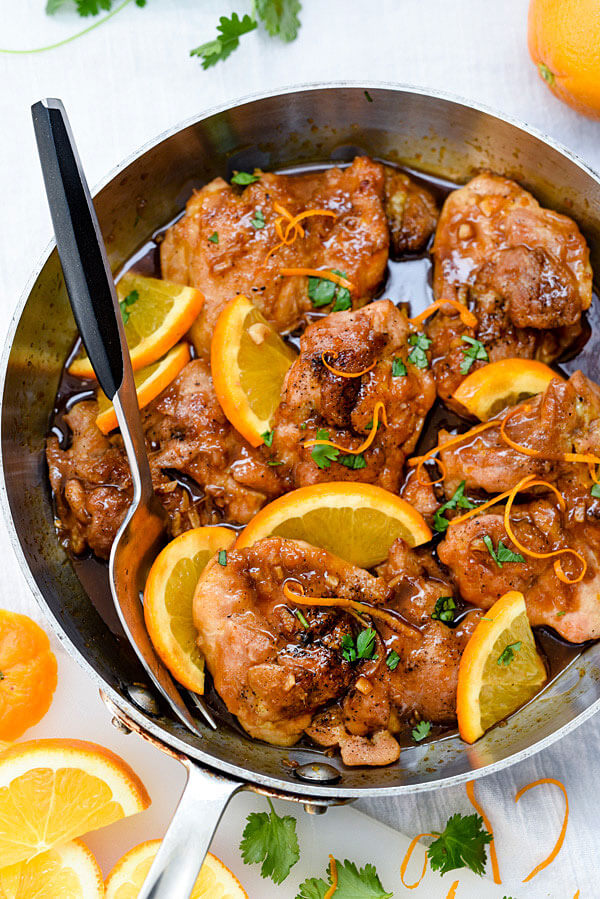 Source: Foodie crush
The tasty Asian-inspired glaze adds a mahogany sheen to these chicken thighs. Because rich thigh meat contains fatter than lean white meat, the thighs stay moist even when roasted without the skin. If desired, garnish with fresh cilantro and sliced green onions.
3. Easy Mexican Casserole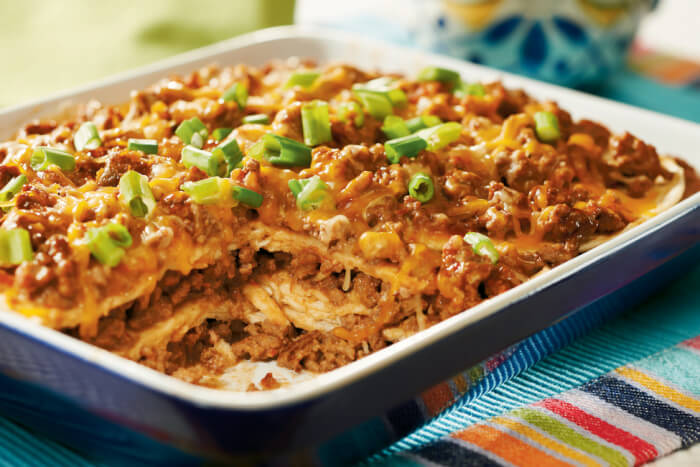 Source: Kraft food
The most delicious layers of cheese, ground beef, tortillas, and more can be found in this Easy Mexican Casserole. This casserole is full of flavor and perfect for dinner any night of the week. This meal is made with pantry staples that you most likely already have. Layers of simple ingredients combine to make a comforting casserole.
4. Spicy Asian Ramen Noodles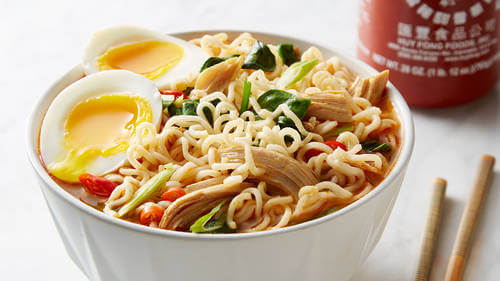 Source: Tablespoon
With just a few pantry staples in your home, you can make a no-cook sauce. Simply toss the sauce with the cooked ramen noodles and top with the peanuts and green onions. Dinner is ready in 15 minutes.
5. Pork Fried Rice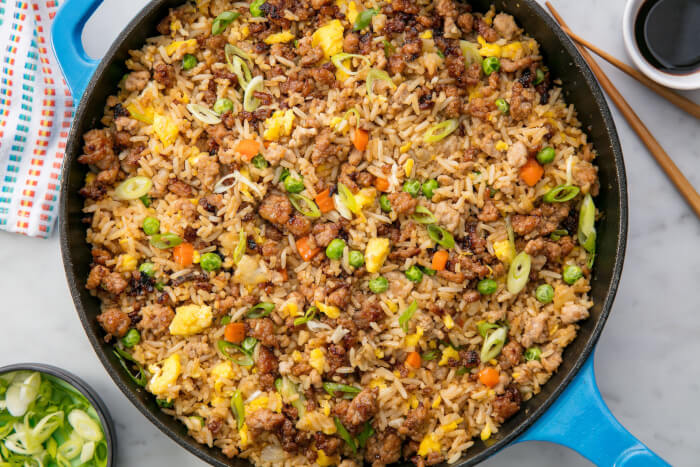 Source: Delish
Repurposing leftovers is an important part of learning to cook. This recipe is ideal for using up leftover cooked rice, a seared pork chop, and any vegetables you have on hand (you could also use a frozen mix). It's far superior to takeout and just as quick.
6. Pad Thai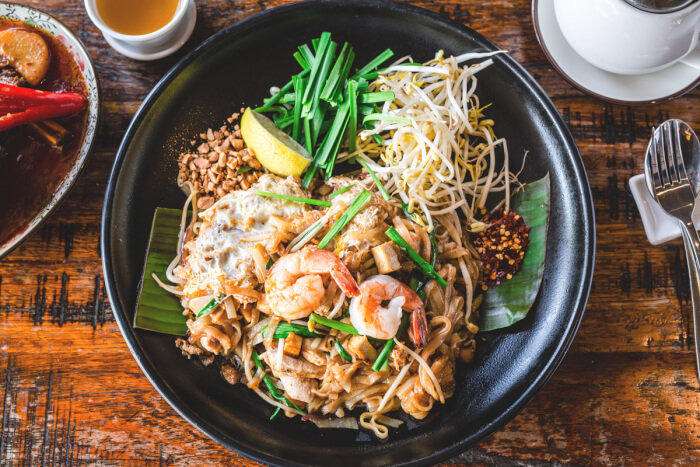 Source: Allrecipes
Our simplified pad Thai recipe is an easy alternative to takeout and is designed to satisfy noodle cravings quickly. We could omit some traditional ingredients (such as dried shrimp, tamarind, pressed tofu, and bean sprouts), instead of opting for ingredients available at any grocery store near your home. Make it tonight instead of ordering it!
7. Marry Me Chicken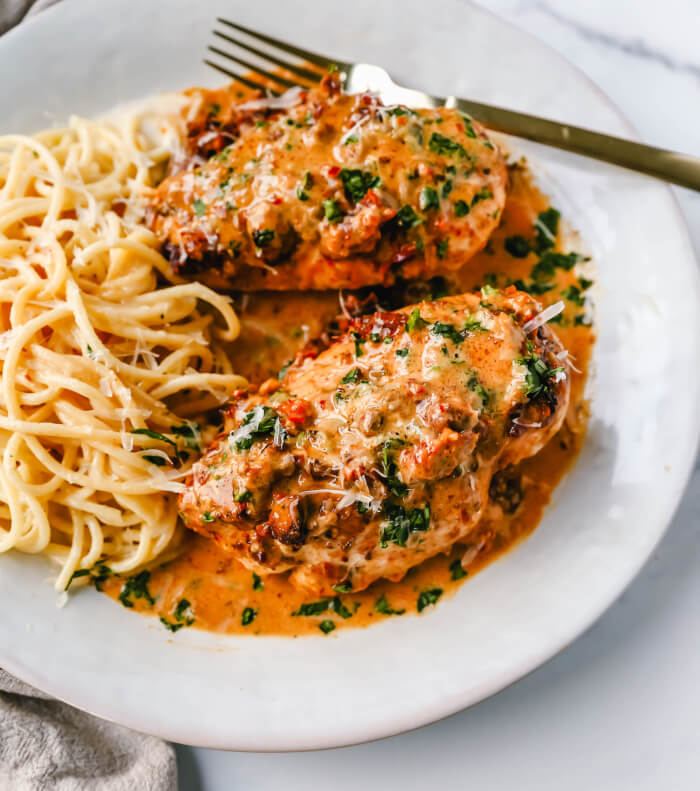 Source: Modern Honey
One of our most romantic recipes is this simple chicken. If you (or your boo) dislike sun-dried tomatoes (we understand), substitute fresh ones. It won't have the same tangy kick, but it'll be just as tasty.
8. Bucatini all'Amatriciana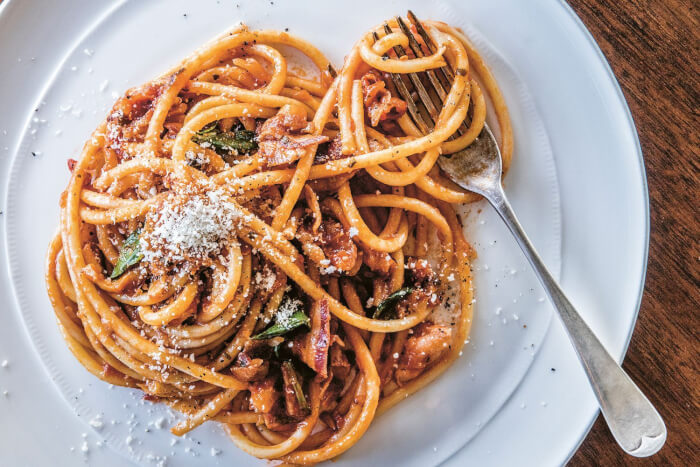 Source: Delicious
In a pinch, you can substitute bacon for the pancetta in this classic pasta dish, but we think it makes a difference. It doesn't take hours to cook, but it's still one of the best pasta sauces. Top with plenty of Pecorino and basil!
9. Coconut Curry Salmon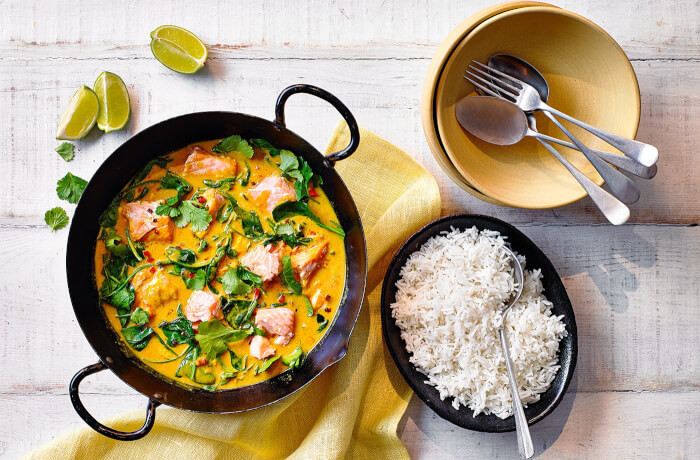 Source: Real food
The coconut milk and spice complement each other so well here, creating a rich but not a heavy sauce that tastes and feels far more complicated than it is. The salmon simmers in the milk, keeping it tender, flaky, and flavorful. As the salmon cooks, spoon the sauce over it several times to coat it.
10. Chilaquiles Verde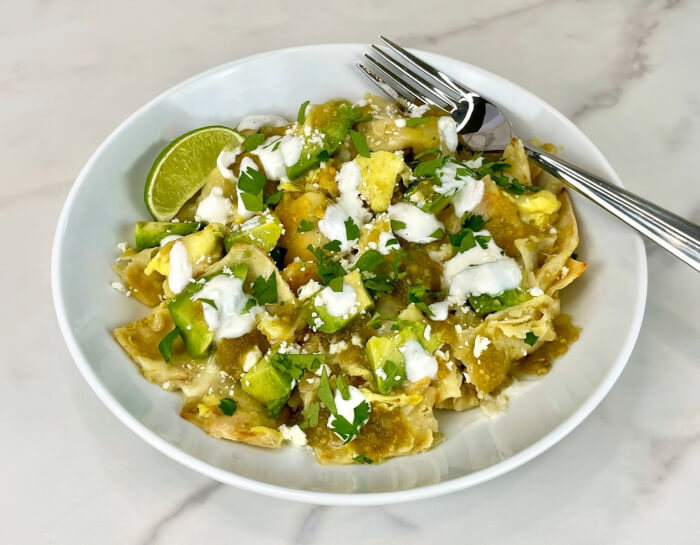 Source: Pimp my recipe
Try this green salsa-smothered take on chilaquiles for dinner. What could possibly go wrong with a dish that consists of crisped-up tortillas tossed in brothy salsa? When you eat from the same skillet, you can learn a lot about someone.
Looking for more ways to impress your dinner? With your dinner, try a fun cocktail or the perfect bottle of wine. Don't forget about the dessert! What to eat for dinner is a question that makes everyone have a headache. But the above suggestions about dinners easy to make will surely help you find a suitable dish for dinner. Come on, let's go to the kitchen and cook!